Hooks Engineer Comeback Win in Ozarks
CC stands season-best 30 games over .500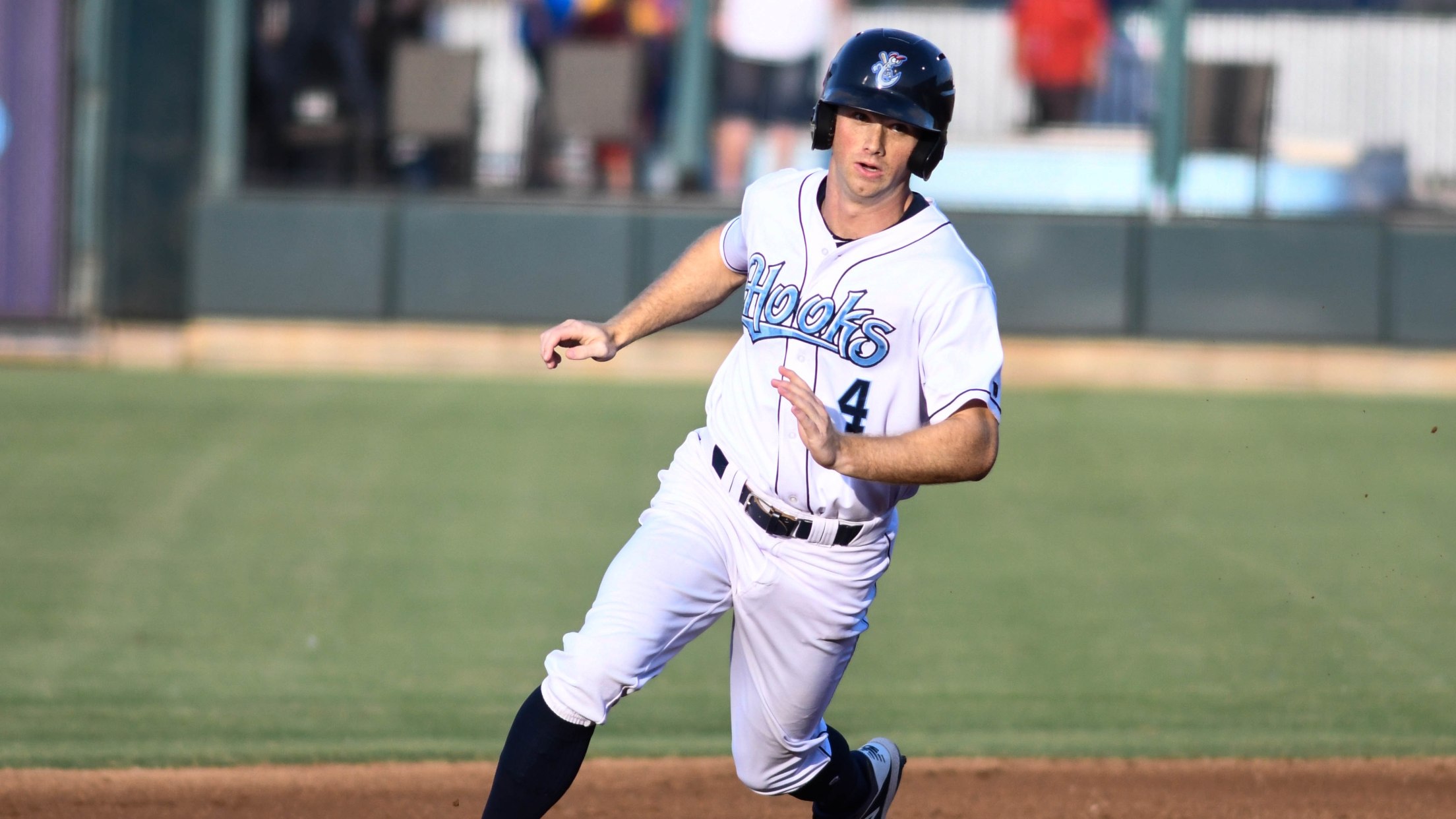 (Charlie Blalock)
SPRINGFIELD - Stephen Wrenn's eighth-inning home run off St. Louis right-hander Carlos Martínez capped a late comeback Friday night as the Hooks bested the Cardinals, 5-3, before 5,590 fans in the series opener at Hammons Field.Corpus Christi (33-30, 76-46) is 3-0 on this Texas League North road trip and has
SPRINGFIELD - Stephen Wrenn's eighth-inning home run off St. Louis right-hander Carlos Martínez capped a late comeback Friday night as the Hooks bested the Cardinals, 5-3, before 5,590 fans in the series opener at Hammons Field.
Corpus Christi (33-30, 76-46) is 3-0 on this Texas League North road trip and has won eight of the last nine games.
Springfield (21-32, 54-69) lefty Génesis Cabrera (0-2) held the Hooks to a pair of hits over the first six innings.
Trailing 3-0, Wrenn opened the seventh with a double down the left-field line. Carmen Benedetti was next and worked a walk. Abraham Toro then cracked a looping single into right field, scoring Wrenn. Toro went first to third on the play, and later crossed the plate on a grounder to second baseman Andy Young. Young made a wild throw to first base, helping the Hooks put two men in scoring position.
Chas McCormick capitalized with a sharply-hit sac fly to right field to tie the game at 3. With Josh Rojas at third and one away, Ryne Birk hit a pop fly caught by catcher Andrew Knizner in foul territory. The Cardinals failed to call time after the out was made, prompting Rojas to charge home for the go-ahead run.
Wrenn added insurance with a solo shot to right field in the eighth. It was his ninth home run of the year and his second off Martinez.
Hooks starter Brandon Bielak was charged with two runs (one earned) on three hits in five innings of work. Bielak struck out five and walked two.
The Cardinals started the scoring with a lead-off home run by Andy Young in the fourth. Later in the inning, John Nogowski reached on an infield single and, thanks to an error, scored on a double by Knizner.
Brett Adcock (2-1) earned the victory, limiting the Cards to a solo home run by Nogowski in the sixth. Adcock fanned four and did not issue a walk.
Kit Scheetz picked up his third save by striking out two in a perfect ninth.
Corpus Christi takes aim at a series victory Saturday night with Corbin Martin on the mound. Springfield is slated to send Anthony Shew to the hill. First pitch 6:10.