Hooks Fall in Extras for Second Straight Night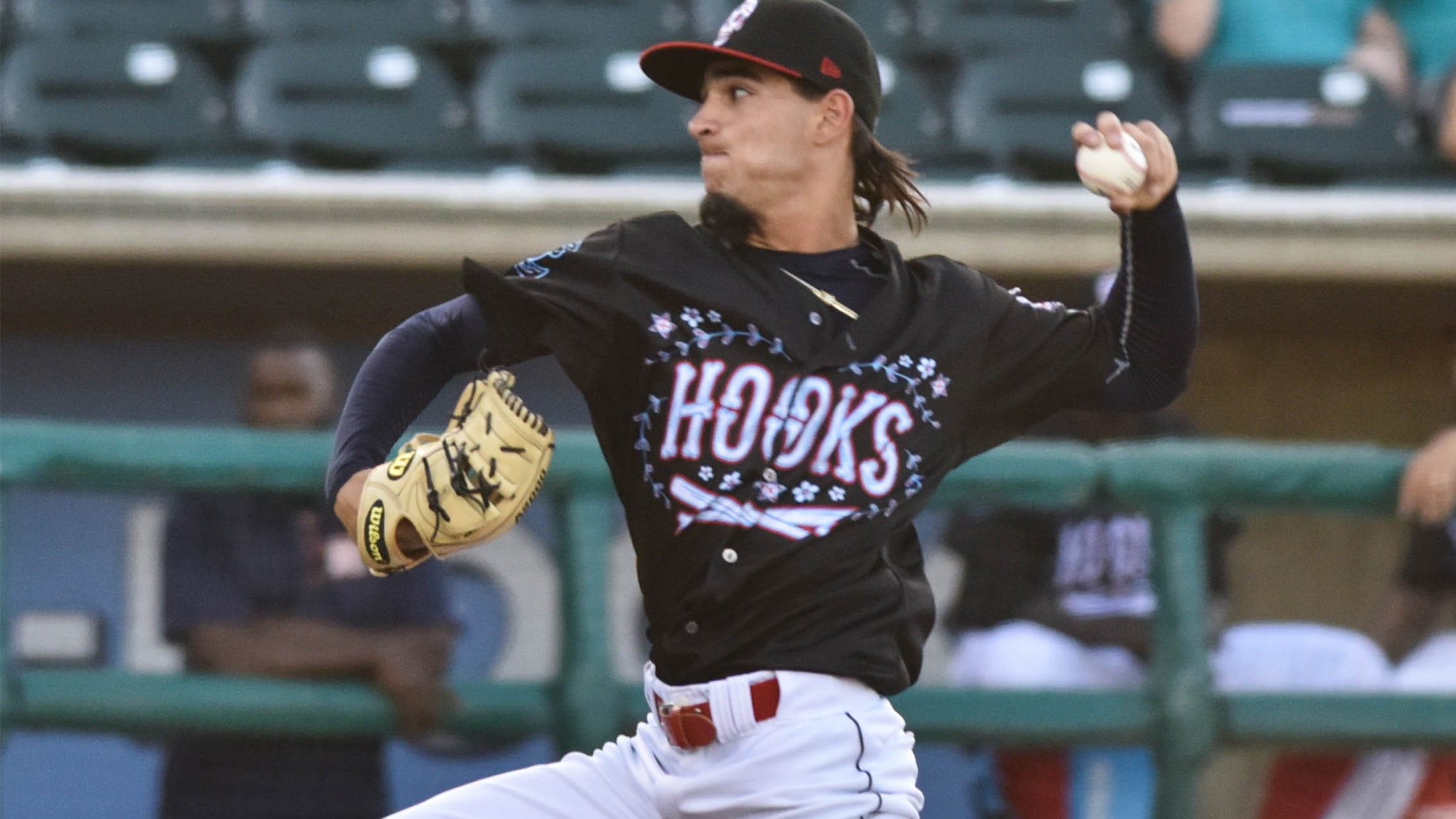 Cionel Perez struck out 10 over 4.2 frames Friday night (Charlie Blalock)
CORPUS CHRISTI - A sac fly by Tyler Goeddel in the 10th inning Friday night vaulted the Drillers to a 2-1 victory over the Hooks before 5,043 fans in the series opener at Whataburger Field.Corpus Christi (27-21) was blanked by Springfield, 4-0, in 10 innings Thursday.Friday began as a pitcher's
CORPUS CHRISTI - A sac fly by Tyler Goeddel in the 10th inning Friday night vaulted the Drillers to a 2-1 victory over the Hooks before 5,043 fans in the series opener at Whataburger Field.
Corpus Christi (27-21) was blanked by Springfield, 4-0, in 10 innings Thursday.
Friday began as a pitcher's duel between Cionel Pérez and Tyler Pill.
Perez, the reigning Texas League Pitcher of the Week, matched a career-best with 10 strikeouts.
Pill countered Perez zero for zero through four.
In the Tulsa (24-23) fifth, Angela Mora cracked a one-out double. Perez responded by striking out Drew Jackson, and then issued a walk to Connor Joe, forcing his exit after throwing 91 pitches. Yusniel Díaz greeted Justin Ferrell with an RBI single though the left side for a 1-0 Tulsa lead.
Perez has permitted just four earned runs in his last eight outings. During this stretch, the Cuban left-hander owns 46 strikeouts in 34 1/3 frames.
Justin Ferrell retired the final 12 batters he faced, striking out five.
Meanwhile, Pill and Corey Copping teamed to blank Corpus Christi over seven innings.
The Hooks finally broke through in the eighth against Ariel Hernández. Josh Rojas and Taylor Jones struck for back-to-back doubles to open the frame, tying the game at 1. After an infield single by Randy César, a lineout and double play ended the Corpus Christi rally.
Cesar, who went 3-for-5, has hit safely in a Texas League best 18 consecutive games.
With Riley Ferrell on the hill in the Tulsa 10th, pitcher Andrew Istler was inserted at second as the automatic runner. A wild pitch and sac fly added up to the Drillers' second marker.
The Hooks left the bases loaded in the home half. Corpus Christi outhit Tulsa, 9-4, but stranded 13.
The series continues Saturday night at 7:05. Left-hander Framber Valdez (1-1, 5.88) takes the ball for the Hooks. Tulsa is slated to start Logan Bawcom (0-1, 1.59).