Hooks Handcuff Hounds in Opener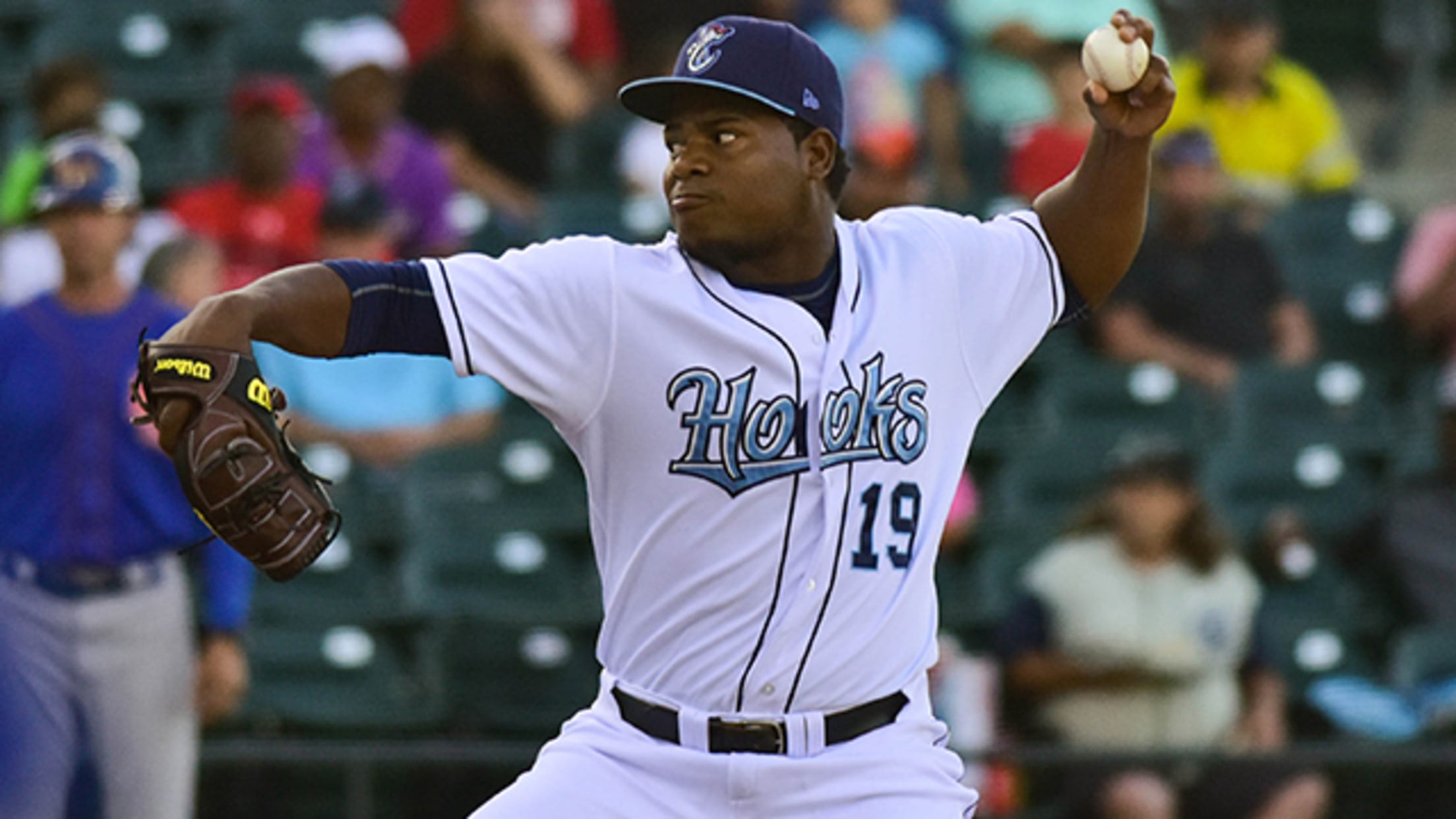 (Charlie Blalock)
CORPUS CHRISTI - The Hooks received a strong start by Framber Valdez and shutout work from the bullpen, besting Midland 6-1 in Monday's series opener at Whataburger Field.Corpus Christi has won five in a row, and nine of the last 11. Valdez struck out seven, and permitted just two hits
CORPUS CHRISTI - The Hooks received a strong start by Framber Valdez and shutout work from the bullpen, besting Midland 6-1 in Monday's series opener at Whataburger Field.
Corpus Christi has won five in a row, and nine of the last 11. Valdez struck out seven, and permitted just two hits over six innings.
The RockHounds lone run came on a two-out solo shot off the bat of J.P. Sportman in the third.
The Hooks scored twice in the fourth against Corey Walter to take the lead.
Taylor Jones continued his torrid stretch by belting an RBI double into the gap in right-center. Jones is 10-for-20 with seven runs, five doubles, two home runs, and nine RBIs in his last five games.
Facing Nolan Blackwood, Jamie Ritchie drove a double into right-center to begin the seventh. Ritchie later scored on a sac fly by Myles Straw to make it a 3-1 Hooks lead.
Corpus Christi right-hander Erasmo Pinales worked around a double in the seventh and escaped a no-out, base-loaded jam in the eighth. Pinales fanned four in his two innings of work.
The Hooks salted the win in the eighth with three tallies off Cody Stull. Ryne Birk's two-run triple highlighted the outburst. Birk is batting at a .469 clip over a seven-game hit streak.
Ralph Garza handled the ninth.
Josh James gets the ball for Corpus Christi Tuesday night. It's $1 Berm Day with gates opening at 6:05. First pitch 7:05.