Hurricane Harvey Relief Effort Continues
#CoastalBendStrong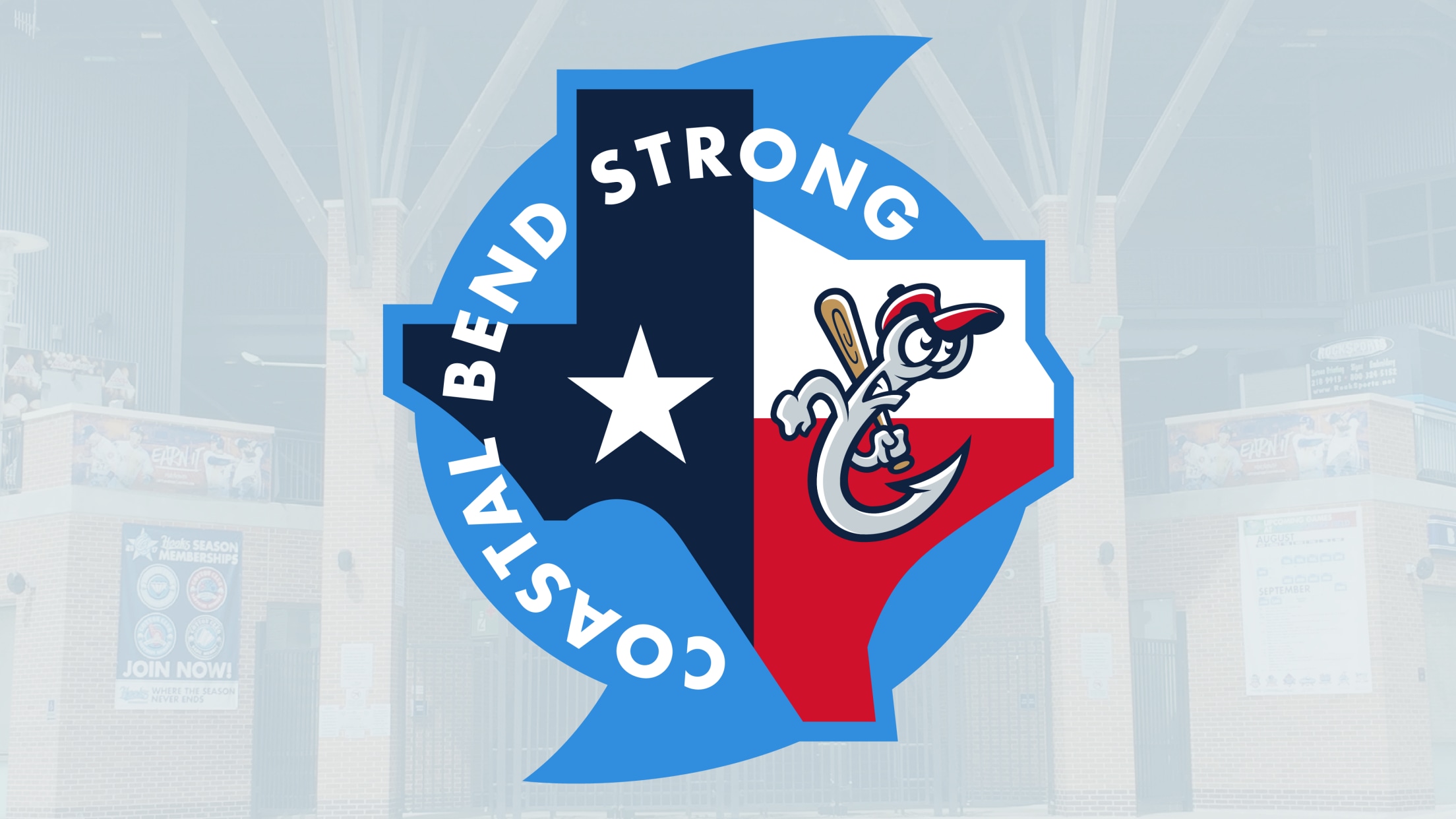 Help us reach our goal of $10,000 for Hurricane Harvey relief in the Coastal Bend!The Corpus Christi Hooks are meeting residents at their point-of-need by partnering with local and national charities in the aftermath of Hurricane Harvey. The devastating Category 4 storm made landfall at Rockport, Texas, on Friday, August
Help us reach our goal of $10,000 for Hurricane Harvey relief in the Coastal Bend!
The Corpus Christi Hooks are meeting residents at their point-of-need by partnering with local and national charities in the aftermath of Hurricane Harvey. The devastating Category 4 storm made landfall at Rockport, Texas, on Friday, August 25, 2017.
Please help our efforts to get Texas Coastal Bend residents back on their feet.
This relief initiative is vitally important to the Corpus Christi Hooks Baseball Club because so much of the affected region is in our area. For example, of 51 high school communities, approximately 40 percent were affected by Harvey, including those hardest hit: Rockport-Fulton, Port Aransas, Aransas Pass, Ingleside, Refugio, Woodsboro, Victoria, Port Lavaca, Flour Bluff, Sinton, Taft, Gregory-Portland, Beeville, and Odem.
Fans from these towns and others have been instrumental in our success since the Hooks began play in 2005 and we want to use our platform to give back and make sure their needs are met during this time of great adversity.
We annually work with these communities to promote high school baseball by providing Whataburger Field for interschool competition. The Hooks also recognize standout amateur baseball and softball players, teams, and coaches in conjunction with Hooks events.
In the coming days, charities will determine the greatest need(s), and we want to be prepared to assist with funding.
To submit an online contribution to our #CoastalBendStrong initiative, go to YouCaring.com/CoastalBendStrong
Last week, the Houston Astros, parent club of the Hooks, announced the following hurricane relief efforts:
Jim Crane, the Astros Ownership group, and Astros Foundation pledged to donate $4.0 million to hurricane relief efforts.
Proceeds from the Share2Care 50/50 raffle for the remainder of the season will be donated to the American Red Cross Houston relief efforts targeting hurricane victims.
Fans wishing to assist in the Hurricane Harvey relief efforts can now visit YouCaring.com/AstrosHarvey to donate. Proceeds will benefit the Astros Foundation's hurricane relief efforts.
Additionally, Major League Baseball and the Major League Baseball Players Association announced that those parties will jointly donate $1.0 million to various relief efforts for the damage throughout the state of Texas created by Hurricane Harvey, including the American Red Cross.
*The Ballpark of the Palm Beaches, the Spring Training home of the Astros in West Palm Beach, Florida, also assisted the hurricane relief efforts. They teamed with Crane Worldwide to get needed supplies to Houston. The staff at The Ballpark of the Palm Beaches accepted donations for the hurricane victims. Crane Worldwide provided transportation of the collected items from Florida to Houston.