Hooks Pound Sod Poodles in Series Opener
León ignites team in offensive onslaught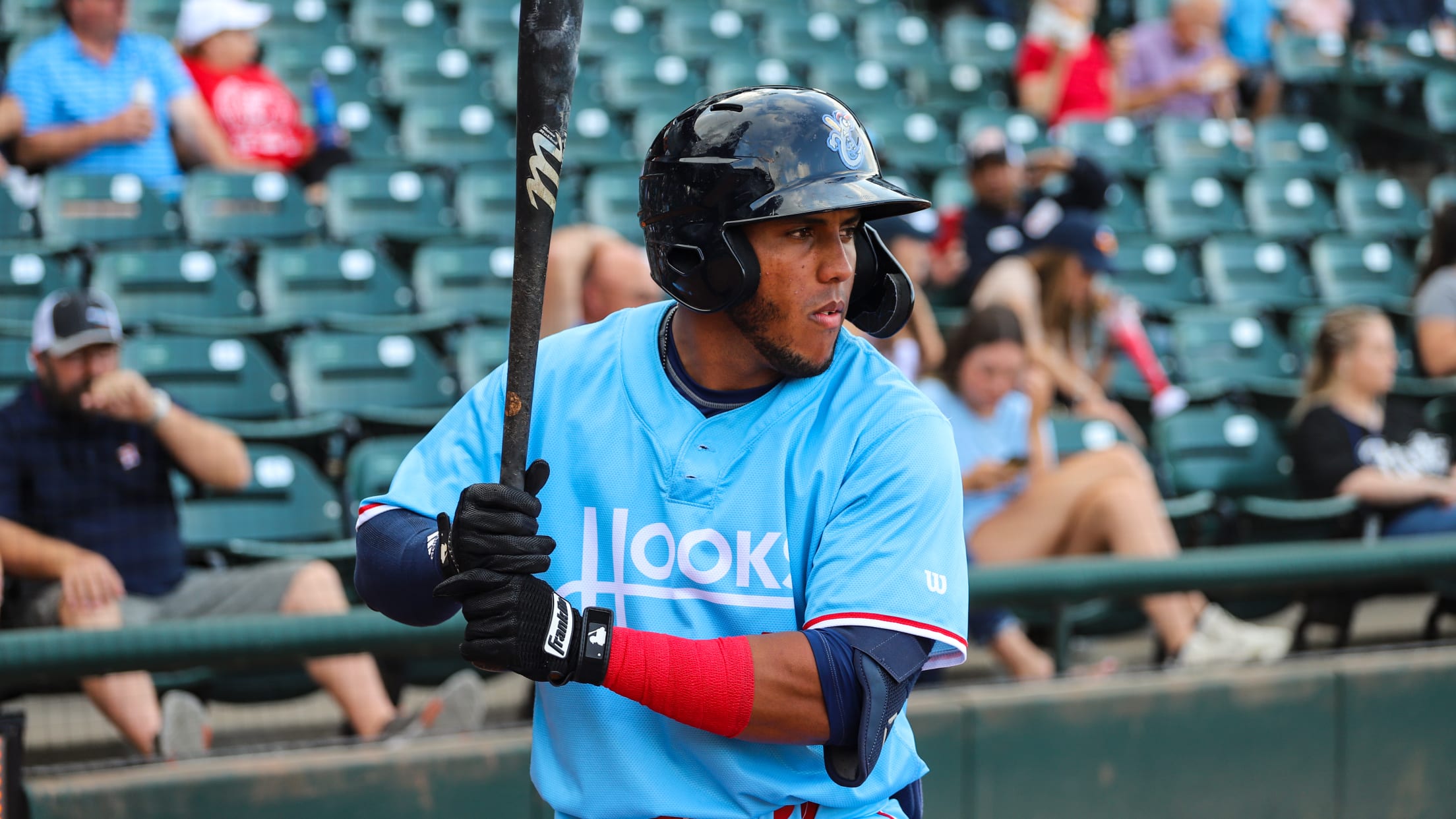 CORPUS CHRISTI - The Hooks put a 17-3 beatdown on the Amarillo Sod Poodles in the opener of a six-game series Tuesday at Whataburger Field. Every Hooks batter reached base, while eight of them scored at least one run. It was 2-1 Sod Poodles after the first inning, but the
CORPUS CHRISTI - The Hooks put a 17-3 beatdown on the Amarillo Sod Poodles in the opener of a six-game series Tuesday at Whataburger Field.
Every Hooks batter reached base, while eight of them scored at least one run.
It was 2-1 Sod Poodles after the first inning, but the Hooks started the carousel in the second when Pedro León drilled a double with the bases loaded that cleared the bags. He was later driven in by fellow Cuban Norel Gonzalez on a long home run that cleared the right field berm.
THE CUBANS ARE CARRYING THE HOOKS! 🇨🇺

Norel González hits one OVER the right field berm to score León and give us a 7-2 lead! pic.twitter.com/gyu1WcheKD

— Corpus Christi Hooks (@cchooks) May 26, 2021
The onslaught continued through the sixth inning, as J.J. Matijevic smacked a three-run blast (3) in the fifth and Colton Shaver followed with a three-run bomb (1) of his own the next inning.
All the while, Hooks pitching held the Soddies at bay behind J.P. France, Jon Olczak and Jonathan Bermudez. Bermudez (2-2) allowed just one hit – a solo homer to Dominic Miroglio – over 4.0 innings while striking out six.
The Hooks, who entered the day with a league-low .197 team batting average, bumped it to .215 using 18 hits in the contest. The 17 runs tied for the most in the Double-A Central so far in 2021 (with Arkansas on May 15) and marks the largest run differential (+13) among the 10-team circuit this season.
León, the Astros' top prospect, went 4-for-5 with a hit-by-pitch, four runs scored and three RBIs to lead the team. Michael Wielansky broke out of a slump by going 4-for-5 with three runs scored and an RBI.
They'll look to keep the train rolling tomorrow when they take the field as the Honey Butter Chicken Biscuits. Astros right-hander Jose Urquidy is slated to make a rehab appearance. First pitch is 6:35 p.m.