Hooks Strike for Series Split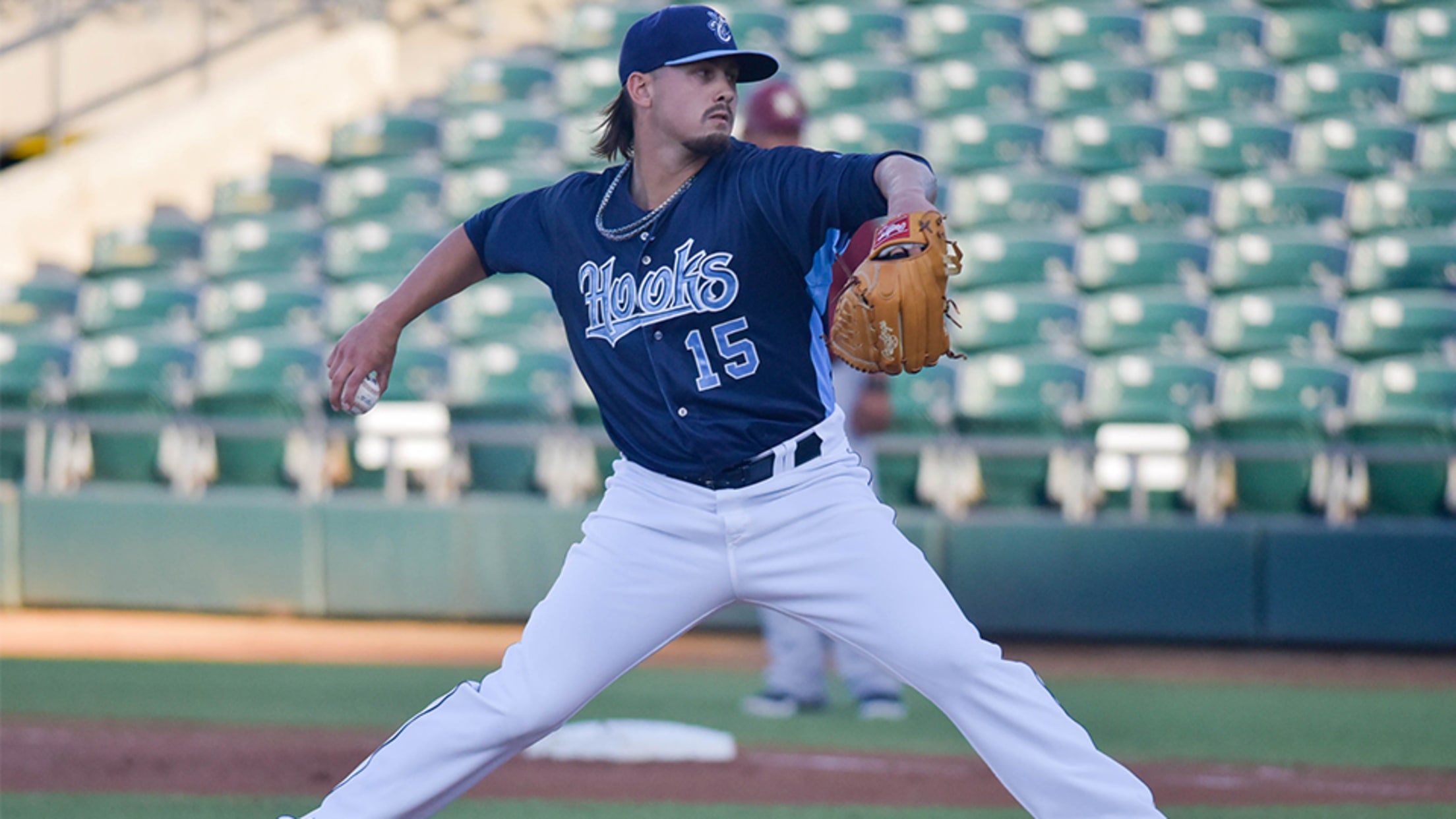 (Charlie Blalock)
Dean Deetz fired seven sterling innings and Corpus Christi scored five times in the first three frames Thursday night, knocking off San Antonio 6-1 in the series finale at Wolff Stadium.The Hooks (19-21) have won four of their last six games. 
Dean Deetz fired seven sterling innings and Corpus Christi scored five times in the first three frames Thursday night, knocking off San Antonio 6-1 in the series finale at Wolff Stadium.
The Hooks (19-21) have won four of their last six games.
Corpus Christi loaded the bases before Kyle Lloyd could record an out in the first inning. Jon Singleton hit a soft line drive to first baseman Ty France who stepped on the bag for a double play. Ramón Laureano was next and smacked a base hit up the middle, chasing home Drew Ferguson and Garrett Stubbs.
In the second, Stubbs recorded another clutch two-out hit. His single into centerfield scored Antonio Nunez and Kristian Trompiz for a 4-0 Hooks advantage.
Corpus Christi managed another run in the third against Lloyd (4-4), who spun a no-hitter in his previous start.
The only marker against Deetz was a Nick Schulz home run in the sixth inning. His ninth dinger of the year ended a run of 21 scoreless innings by Deetz opposite San Antonio (23-17).
It was the longest outing by a Corpus Christi pitcher this year. Deetz, now 4-1 with a Texas League best 1.30 ERA, fanned four while yielding five hits and one walk. He threw 52 of 87 pitches for strikes.
With one away in the seventh, J.D. Davis drove a double off the wall in right-center. Davis then stole third and scored when Singleton cracked a single past the drawn-in third baseman, River Stevens.
Thursday marked the first time Missions pitchers allowed more than four runs in a game this month.
Lefty Albert Minnis, making his season debut, and Jacob Dorris each worked a scoreless inning of relief for the Hooks.
Corpus Christi heads to Frisco for a four-game set with the RoughRiders. Rogelio Armenteros (2-1, 1.45) is slated to start Friday's opener. The Riders counter with Connor Sadzeck (2-2, 4.99). First pitch 7:05.