Hooks Sweep Texas League Weekly Awards
Cesar & Perez tabbed top player & pitcher, respectively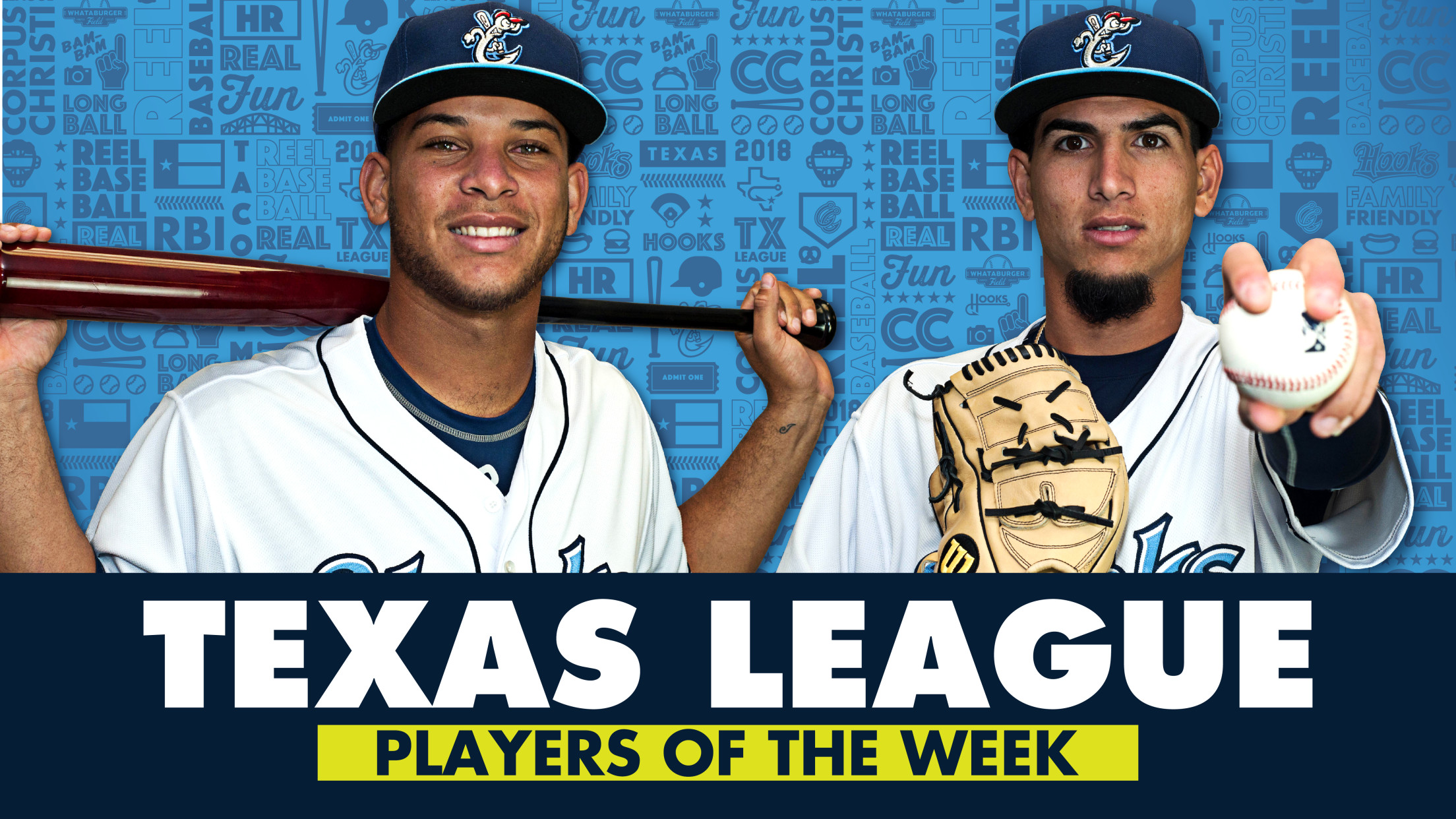 FRISCO - Infielder Randy César and lefty Cionel Pérez are the Texas League Player & Pitcher of the Week for May 14-20, league president Tim Purpura announced Monday.Cesar, who extended his hitting streak to a TL best 14 games Monday afternoon, went 12-for-30 (.400) with five runs, one double, two
FRISCO - Infielder Randy César and lefty Cionel Pérez are the Texas League Player & Pitcher of the Week for May 14-20, league president Tim Purpura announced Monday.
Cesar, who extended his hitting streak to a TL best 14 games Monday afternoon, went 12-for-30 (.400) with five runs, one double, two home runs, and 11 RBIs this past week.
During his 14-game hit streak, Cesar is batting .393 with three homers, 17 RBIs, and a .433 on-base average.
The 23-year-old out of Santo Domingo, DR, currently ranks third in the Texas League with a .338 batting average, and his 29 RBIs slot fifth.
Cesar, batting .500 off lefties, has hit safely in 24 of his last 26 contests.
Perez is the first Texas Leaguer to win the Pitcher of the Week award twice in 2018. He also earned the honor for the period April 16-22.
Perez notched two triumphs this past week. The Cuban southpaw struck out six and retired 11 of the 12 men he faced May 15 vs. San Antonio. Perez held Frisco two solo homers over 5 1/3 innings Sunday afternoon.
For the week, he struck out 14 against three hits and two walks in 9 1/3 frames.
Perez is now 4-1 with a 1.87 ERA and .213 opponent batting average in eight appearances (6 starts) this season. The 22-year-old is averaging 9.9 strikeouts per nine innings pitched and 2.84 Ks per free pass.