Hoppers' Domingo Gonzalez picks up ninth win
Hoppers pull even in "Battle of I-40" season series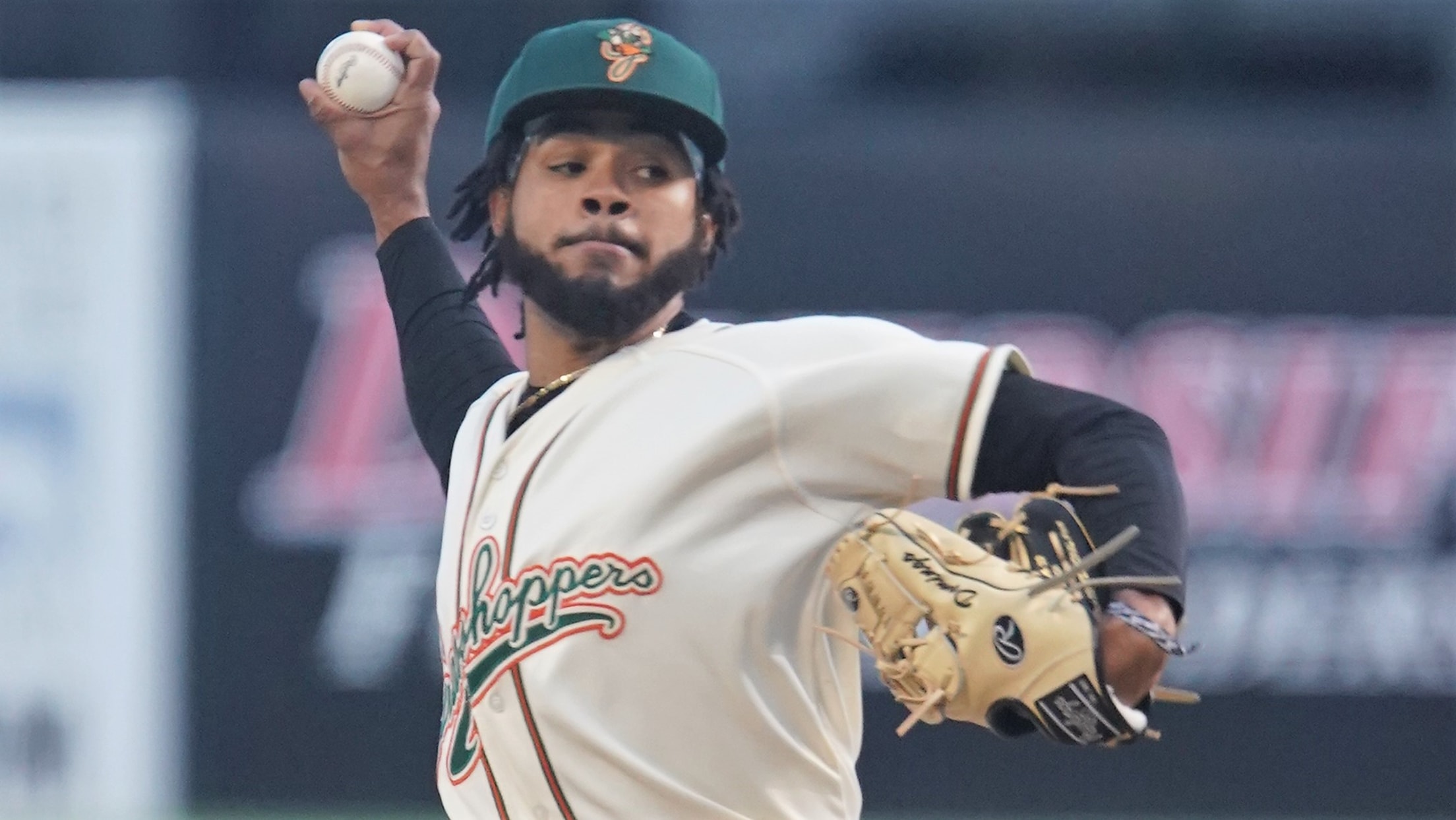 Greensboro pitcher Domingo Gonzalez ranks third in the South Atlantic League with nine wins. (Derrick Brady/bcookmedia)
GREENSBORO ― Ernny Ordoñez went 2-for-4 with two RBIs, and Domingo Gonzalez picked up his team-leading ninth win of the season as the Greensboro Grasshoppers defeated the Winston-Salem Dash 7-1 at First National Bank Field on Friday night. Domingo Gonzalez (9-3) walked none and struck out five in four fine
GREENSBORO ― Ernny Ordoñez went 2-for-4 with two RBIs, and Domingo Gonzalez picked up his team-leading ninth win of the season as the Greensboro Grasshoppers defeated the Winston-Salem Dash 7-1 at First National Bank Field on Friday night.
Domingo Gonzalez (9-3) walked none and struck out five in four fine innings of relief. He ranks third in the South Atlantic League in victories this season, working as both a starter and reliever. Gonzalez has struck out 98 in 99⅔ innings of work.
Abrahan Gutierrez and Jackson Glenn both finished 2-for-4 with doubles and RBIs for the Hoppers, who evened the season series in the "Battle of I-40" rivalry at 11-11 with two more games remaining.
Jacob Gonzalez went 1-for-3 with two walks and an RBI.
Right-hander Valentin Linarez, who was promoted from Class-A Bradenton on Aug. 23, made his second start for the Hoppers and worked three shutout innings. Linarez his struck out seven in 7⅓ innings in two games with Greensboro, holding opponents to an .087 batting average and compiling a 2.35 ERA.
In his career at the News & Record, journalist Jeff Mills won 10 national and 12 state writing awards from the Associated Press Sports Editors, the Society for Features Journalism, and the N.C. Press Association.