Bases-loaded walk in bottom of 9th sinks Hoppers
Lolo Sanchez drives home both runs in 3-2 loss to Hot Rods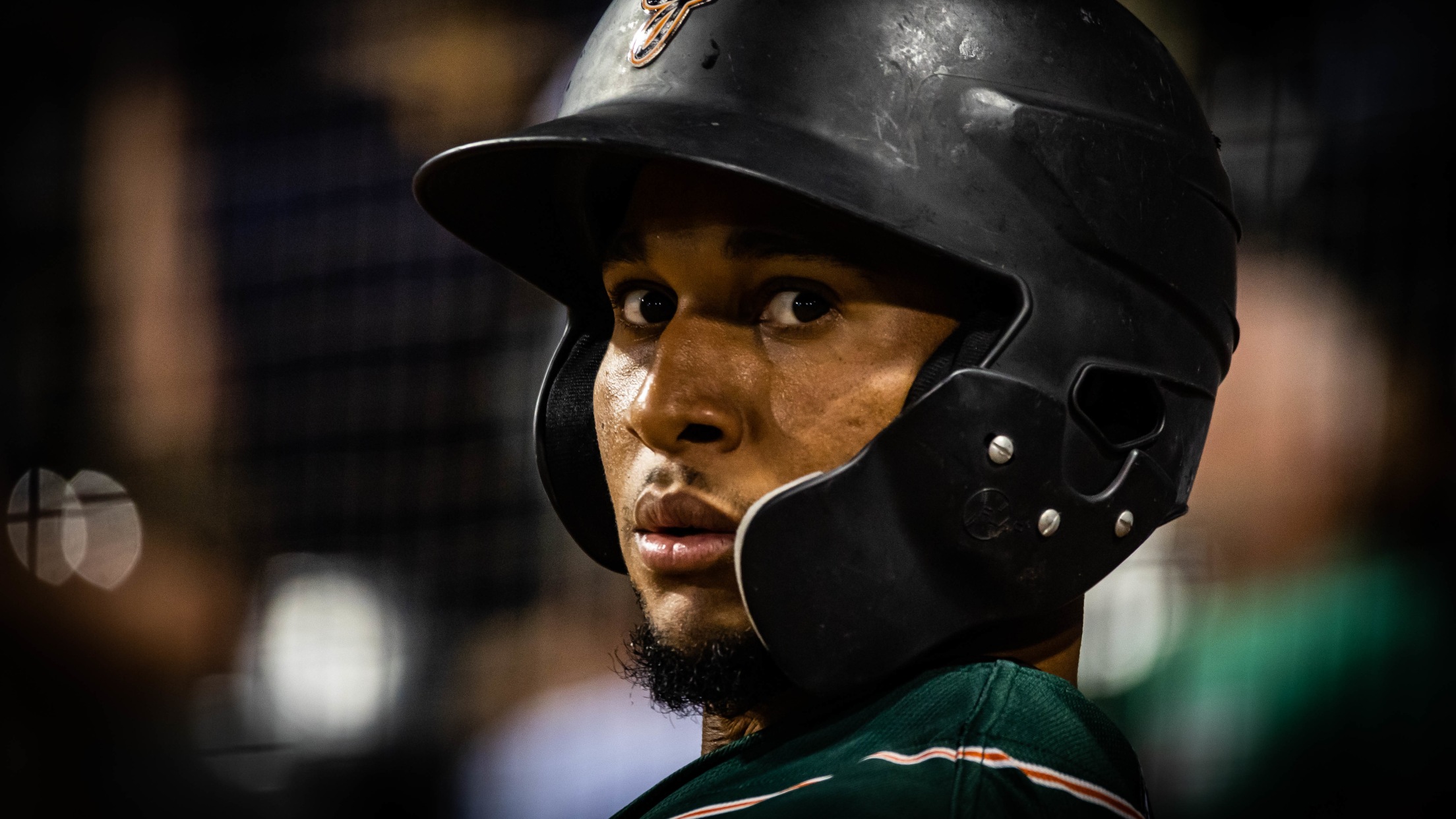 Greensboro Grasshoppers outfielder Lolo Sanchez (Jak Kerley/Greensboro Grasshoppers)
BOWLING GREEN, Ky. ― Greensboro closer Oliver Garcia walked Connor Hollis on four pitches with the bases loaded in the bottom of the ninth inning, and the first-place Hot Rods eked out a 3-2 victory over the second-place Grasshoppers in their first game at Bowling Green Stadium on a rainy
BOWLING GREEN, Ky. ― Greensboro closer Oliver Garcia walked Connor Hollis on four pitches with the bases loaded in the bottom of the ninth inning, and the first-place Hot Rods eked out a 3-2 victory over the second-place Grasshoppers in their first game at Bowling Green Stadium on a rainy Tuesday night in Kentucky.
With the win, Bowling Green (32-15) moved five games ahead of Greensboro (28-21) in the High-A East's South Division standings. The Hoppers headed into the Central Time Zone red hot, winning 16 of their last 21 games.
And they tied the game at Bowling Green in the eighth inning when Matt Gorski led off with a single and Lolo Sanchez followed with an RBI double to left field.
But Sanchez was stranded when reliever Alan Strong (3-0, 1.74 ERA) got the next three hitters in order on an infield pop-up and two groundouts.
Garcia (3-1, 2.61 ERA) got the ball in the bottom of the ninth and walked lead-off hitter Erik Ostberg. Jordan Qsar singled, and both runners moved up on a groundout to first baseman Aaron Shackelford. An intentional walk loaded the bases, and Garcia struck out Jacson McGowan on a 3-2 pitch.
But Garcia couldn't wriggle out of the jam and couldn't find the strike zone against Hollis, walking him on four pitches to force home the winning run.
Hoppers third baseman Jared Triolo went 1-for-3. He doubled with one out in the fifth inning and scored when Sanchez's grounder to third was thrown away for an error, tying the game 1-1.
The Hoppers managed just four hits. The first five hitters in the lineup went a combined 1-for-20, with Liover Peguero's single the only hit.
Outfielder Fabricio Macias went 0-for-4, snapping his 10-game hitting streak. Macias has hit safely in 18 of his last 21 games, with 11 multi-hit games in that span.
Hoppers starter Quinn Priester ― a right-hander ranked by MLB Pipeline as the No. 2 prospect in Pittsburgh's farm system ― allowed one earned run on two hits in four solid innings, striking out seven.
In his career at the News & Record, journalist Jeff Mills won 10 national and 12 state writing awards from the Associated Press Sports Editors, the Society for Features Journalism, and the N.C. Press Association.