Hoppers split first two games of series in Rome
Reliever Jack Carey picks up win as Greensboro pitchers strike out 12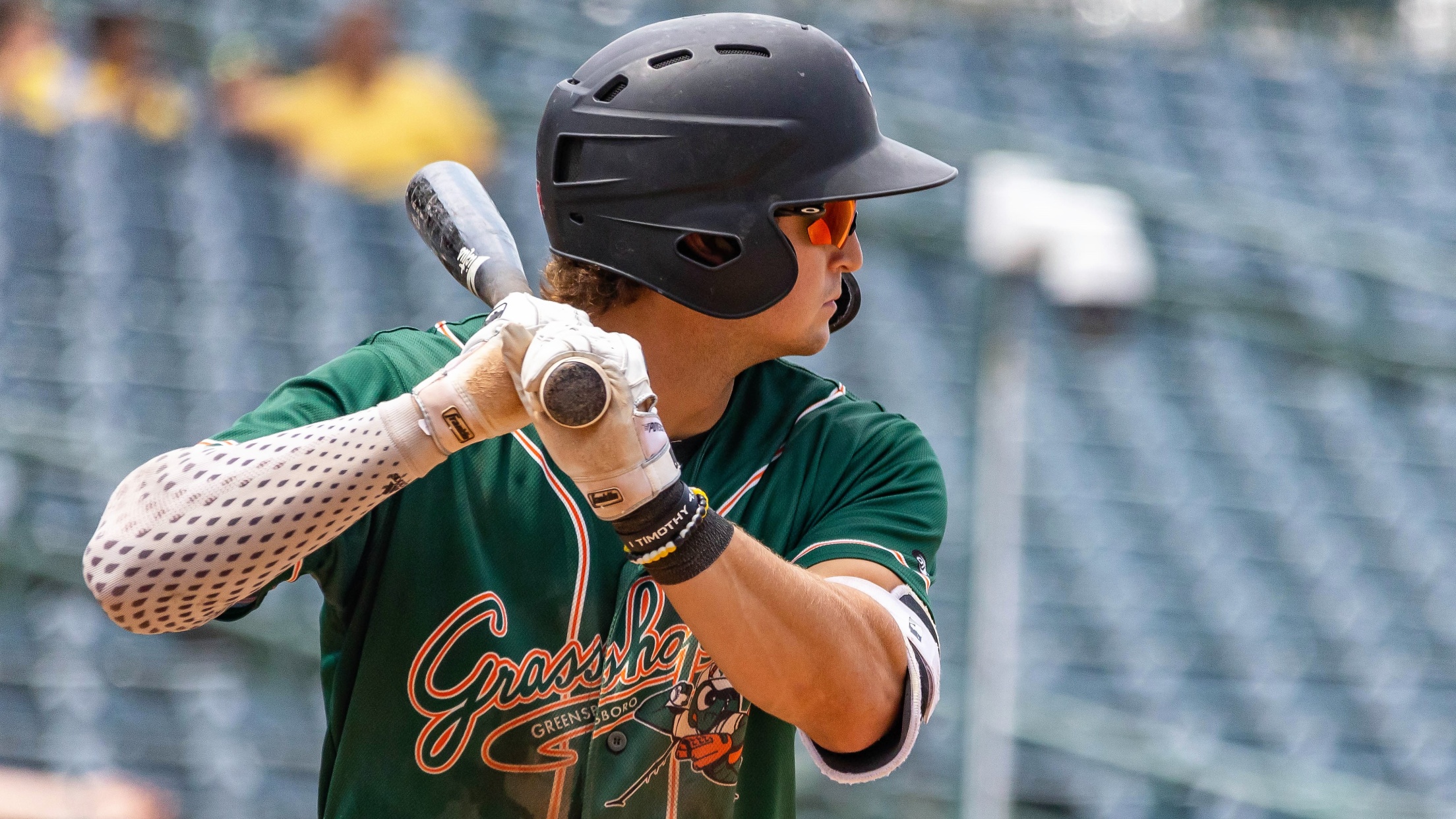 Greensboro outfielder Matt Gorski. (Jak Kerley/Greensboro Grasshoppers)
ROME, Ga. ― Right-hander Jack Carey struck out three in 3 1/3 scoreless innings of relief, and Abrahan Gutierrez hit his first home run of the season, leading the Greensboro Grasshoppers to a 3-1 victory over the Rome Braves at AdventHealth Stadium on Wednesday night. Henry Davis, the No. 1
ROME, Ga. ― Right-hander Jack Carey struck out three in 3 1/3 scoreless innings of relief, and Abrahan Gutierrez hit his first home run of the season, leading the Greensboro Grasshoppers to a 3-1 victory over the Rome Braves at AdventHealth Stadium on Wednesday night.
Henry Davis, the No. 1 overall pick in last year's amateur draft, went 2-for-4 with an RBI for the Hoppers, who bounced back from an awful series opener Tuesday. Greensboro has won three of its last four games.
Dariel Lopez hit an RBI double in the eighth inning to put the Hoppers ahead 3-0.
Right-hander Cameron Junker pitched a scoreless ninth inning for his second save. In all, four Hoppers pitchers struck out 12 batters. Rome went 0-for-7 with runners in scoring position and left 11 runners on base.
NOTES: Matt Gorski went 1-for-4 with a double and a run scored. Gorski has hit safely in 10 of his last 12 starts, and he has been on base in all 16 games he's played so far this season. ... Henry Davis, the No. 2 prospect in Pittsburgh's farm system according to MLB Pipeline, has hits in 12 of the 15 games he's played so far. He has seven multi-hit games and has raised his batting average to .352. Davis has reached base in nine consecutive games, and 14 of 15 games played.
Braves 17, Hoppers 1
Justyn-Henry Malloy went 3-for-3 with a double, three RBIs and two runs scored, and the Rome Braves pounded out 17 hits and drew 7 walks, clobbering Greensboro in Tuesday night's opener.
Drew Campbell and Christian Robinson had three hits apiece for Rome, and four Braves pitchers gave up just three hits. Starter Dylan Dodd (2-1) allowed one run in five strong innings.
Matt Gorski, Maikol Escotto and Abrahan Gutierrez had the Hoppers' hits.
In his career at the News & Record, journalist Jeff Mills won 10 national and 12 state writing awards from the Associated Press Sports Editors, the Society for Features Journalism, and the N.C. Press Association.