Astros get Ramirez to cap Verlander deal
Minor League outfielder played in 46 games in GCL last season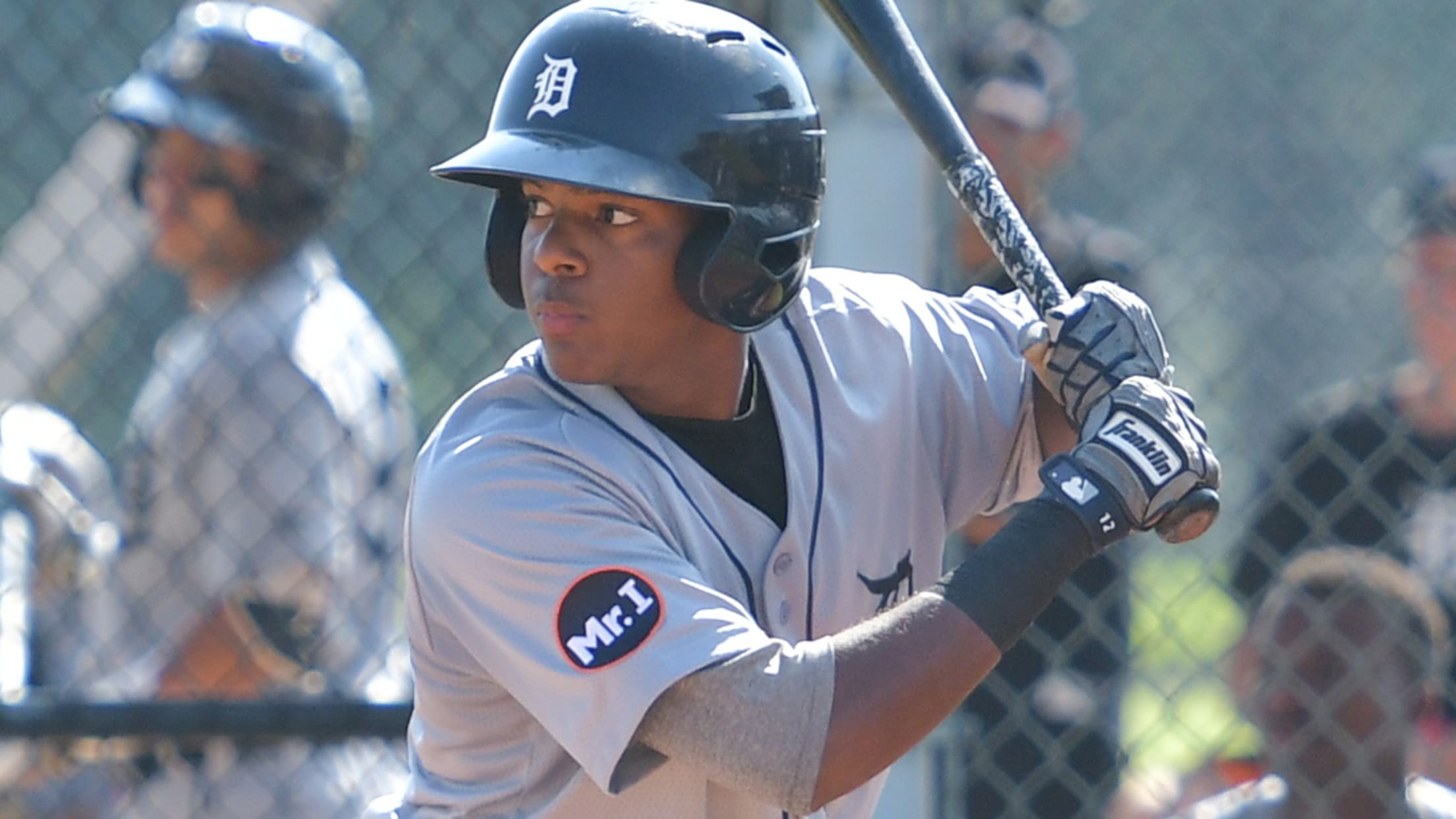 Juan Ramirez has shown a knack for getting on base, taking 59 walks while striking out 35 times. (Tom Hagerty/MiLB.com)
Justin Verlander turned in one of the performances of the year Saturday, and behind the scenes, he brought in an additional return for his new team.The Astros acquired Minor League outfielder Juan Ramirez from the Tigers late Friday night as part of the August trade that sent the longtime Detroit
Justin Verlander turned in one of the performances of the year Saturday, and behind the scenes, he brought in an additional return for his new team.
The Astros acquired Minor League outfielder Juan Ramirez from the Tigers late Friday night as part of the August trade that sent the longtime Detroit ace to Houston. Ramirez's inclusion as the player to be named later completed the five-player deal.
Ramirez spent all of the 2017 season with the Rookie-level Gulf Coast League Tigers West and batted .301/.385/.362 in 46 games, his first Minor League action in the United States. The 18-year-old debuted in the Rookie-level Dominican Summer League with Detroit's affiliate in 2016, hitting .297/.408/.396 in 57 contests. Ramirez has shown a sharp eye at the plate, working 59 walks against 35 strikeouts over two years.
The Santo Domingo, Dominican Republic native initially signed with the Tigers as an international free agent on July 2, 2015.
The swap marked the last transaction in the Aug. 31 deal that netted Houston the six-time American League All-Star and 2011 Cy Young Award winner and Most Valuable Player. Verlander went the distance, striking out 13 in the Astros' 2-1 win over the Yankees in Saturday's Game 2 of the American League Championship Series.
Houston sent three of its top 11 prospects to Detroit in the swap: Right-handed pitcher Franklin Perez (now the top Tigers prospect), outfielder Daz Cameron (No. 5) and catcher Jake Rogers (No. 7).
Tyler Maun is a contributor to MiLB.com. Follow him on Twitter @TylerMaun.