Pigs walk off to extend series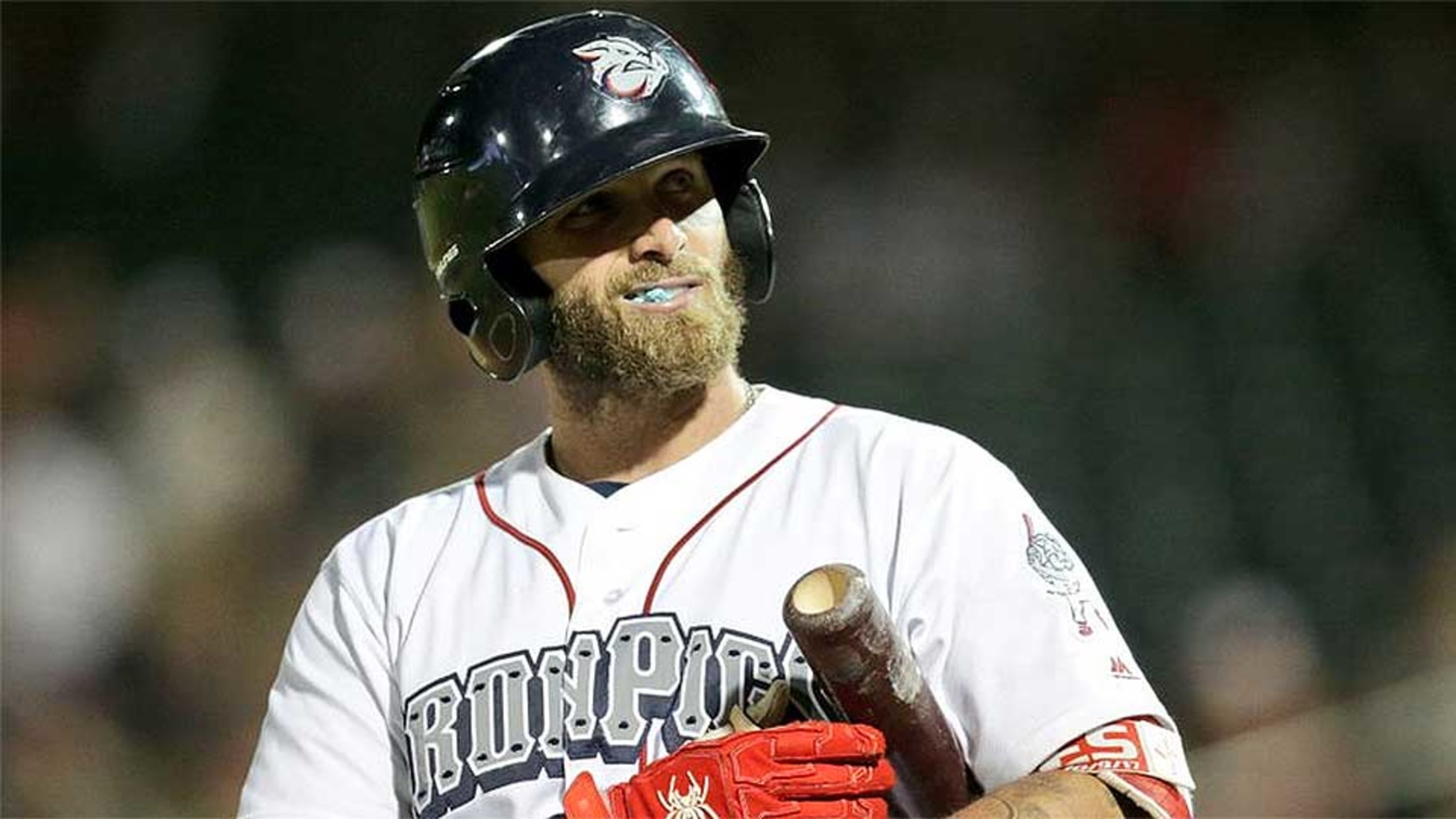 Nick Rickles delivered in the 13th inning to keep the Pigs' season alive. (Cheryl Pursell)
Follow @IronPigsThe Lehigh Valley IronPigs kept the season alive in their usual fashion.
Follow @IronPigs
The Lehigh Valley IronPigs kept the season alive in their usual fashion.
The Pigs collected yet another walk-off winner on Friday at Coca-Cola Park to stave off elimination and force Game 4 vs. the Scranton/Wilkes-Barre RailRiders in the best-of-five series.
In the bottom of the 13th inning, Nick Rickles hit a single to right field to secure a 3-2 victory for the home team.


Much like the first two games of the series in Moosic, the evening began as a pitcher's duel. The RailRiders eventually struck first when Rey Navarro snuck a ball into the right field corner for a solo home run off Drew Anderson.
Anderson was lifted in the sixth inning with a runner on second base who would go on to score, as well.
Meanwhile, the Pigs could not manage to get to Ryan Bollinger until the sixth inning, when the left-hander departed leaving a runner at first base. George Kontos entered the game to try and keep the shutout intact, but Collin Cowgill swiftly drilled a ball into the left field bullpen to tie the game 2-2.
With each bullpen piling up scoreless frames, the game extended deep into the evening before the Pigs delivered the knockout blow. A leadoff double by Danny Ortiz and a well placed sacrifice bunt from Ryan Goins set the table for Rickles' heroics.
Lehigh Valley still finds themselves on the brink of elimination, trailing in the best-of-five series, two games to one. Game 4 will get underway at Coca-Cola Park Saturday evening when Ranger Suárez climbs the hill for the Pigs, first pitch will come at 6:35 p.m. Stick around after the game for postgame fireworks.
The 2018 Season is the IronPigs' 11th season at Coca-Cola Park and 11th as the top affiliate of the Philadelphia Phillies. Fans can get closer to the team than ever before with a Bacon, USA membership -- a year-round IronPigs experience pass featuring numerous amenities such as savings on parking at games and at the Majestic Clubhouse Store at Coca-Cola Park, on-field VIP access to watch batting practice, access to the annual holiday party, and more. For more information, go to IronPigsBaseball.com or call (610) 841-PIGS (7447).
The 2018 IronPigs baseball season is presented by Capital BlueCross. The 2018 playoffs are presented by Provident Bank.