Indians Holding Open Mascot Tryouts
Monday, May 6th at 4:30 PM at Avista Stadium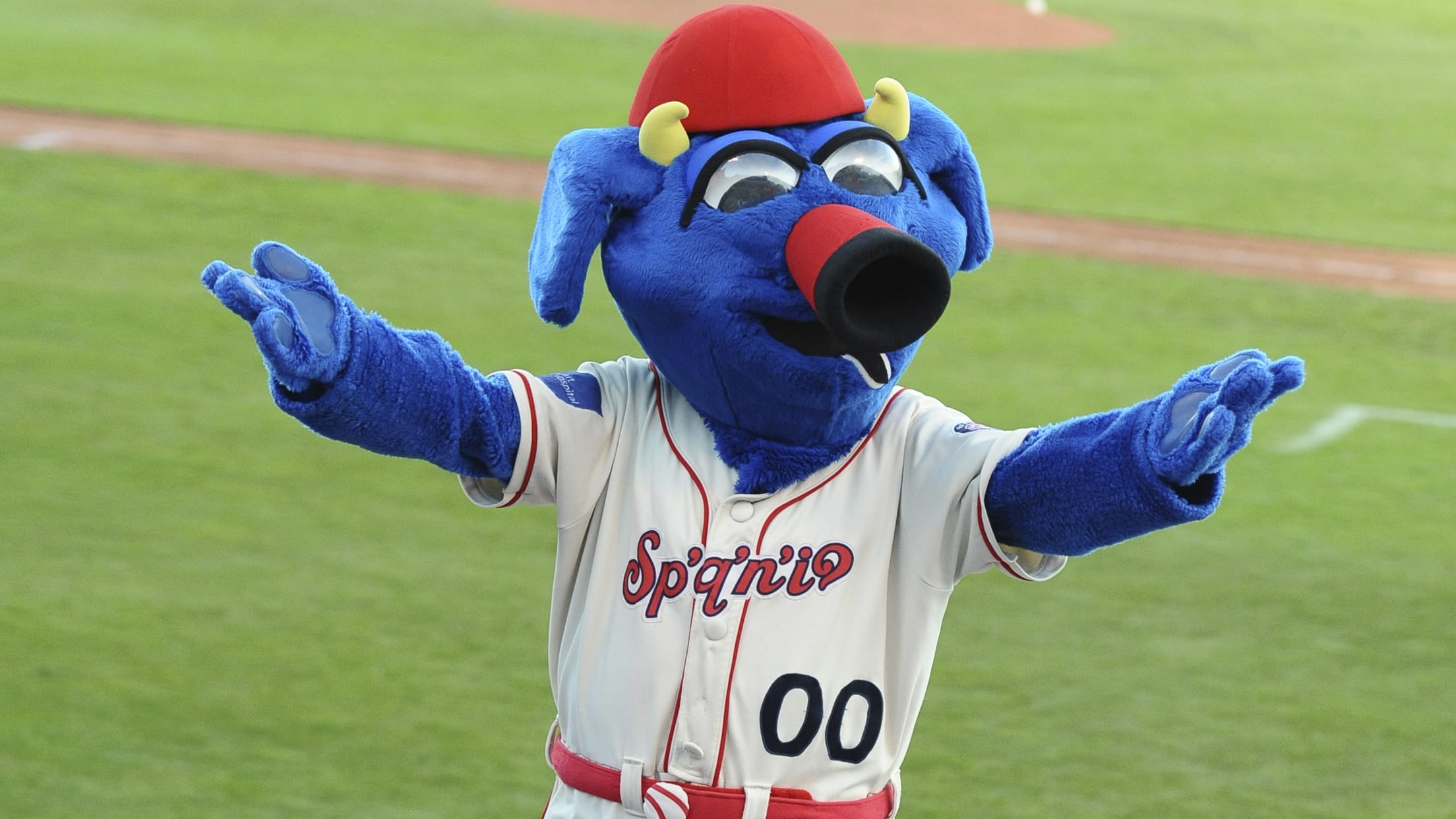 (James Snook-Took By Snook)
SPOKANE, Wash. - Do you think you have what it takes to be a mascot for the Spokane Indians? Why not put your talents to the test and come to the open mascot tryout on Monday, May 6th at 4:30 PM at Avista Stadium.The Spokane Indians are looking for a
SPOKANE, Wash. - Do you think you have what it takes to be a mascot for the Spokane Indians? Why not put your talents to the test and come to the open mascot tryout on Monday, May 6th at 4:30 PM at Avista Stadium.
The Spokane Indians are looking for a variety of skills and talents to fill the role of a team mascot. No previous mascot experience is required. Candidates must be spirited, physically fit, willing to learn the Spokane Indians' approach to Customer Service, and have transportation to and from community appearances. We also ask that candidates have open availability during the 2019 season as well as other promotional events throughout the season and off-season.
During Monday's tryout, one portion will consist of a sit-down, group interview and the other portion will be you showcasing your skills in a mascot uniform. Current Spokane Indians Mascot Performers will be present for instruction and guidance.
If you are interested in taking part in the open mascot tryout for the Spokane Indians, please contact Darby Moore at [email protected].

About the Spokane Indians
The Spokane Indians are the Short Season Class "A" affiliate for the Texas Rangers. Avista Stadium is home to the $5 Bench Seat courtesy of Multicare. Parking at all Spokane Indians games is FREE. The Spokane Indians Team Store is open M-F 9:00 AM - 5:00 PM, and 10:00 AM on all game days. Click Here to reserve your seats today.