IronBirds Battle Back Late but Fall Short
Aberdeen loses game two 4-3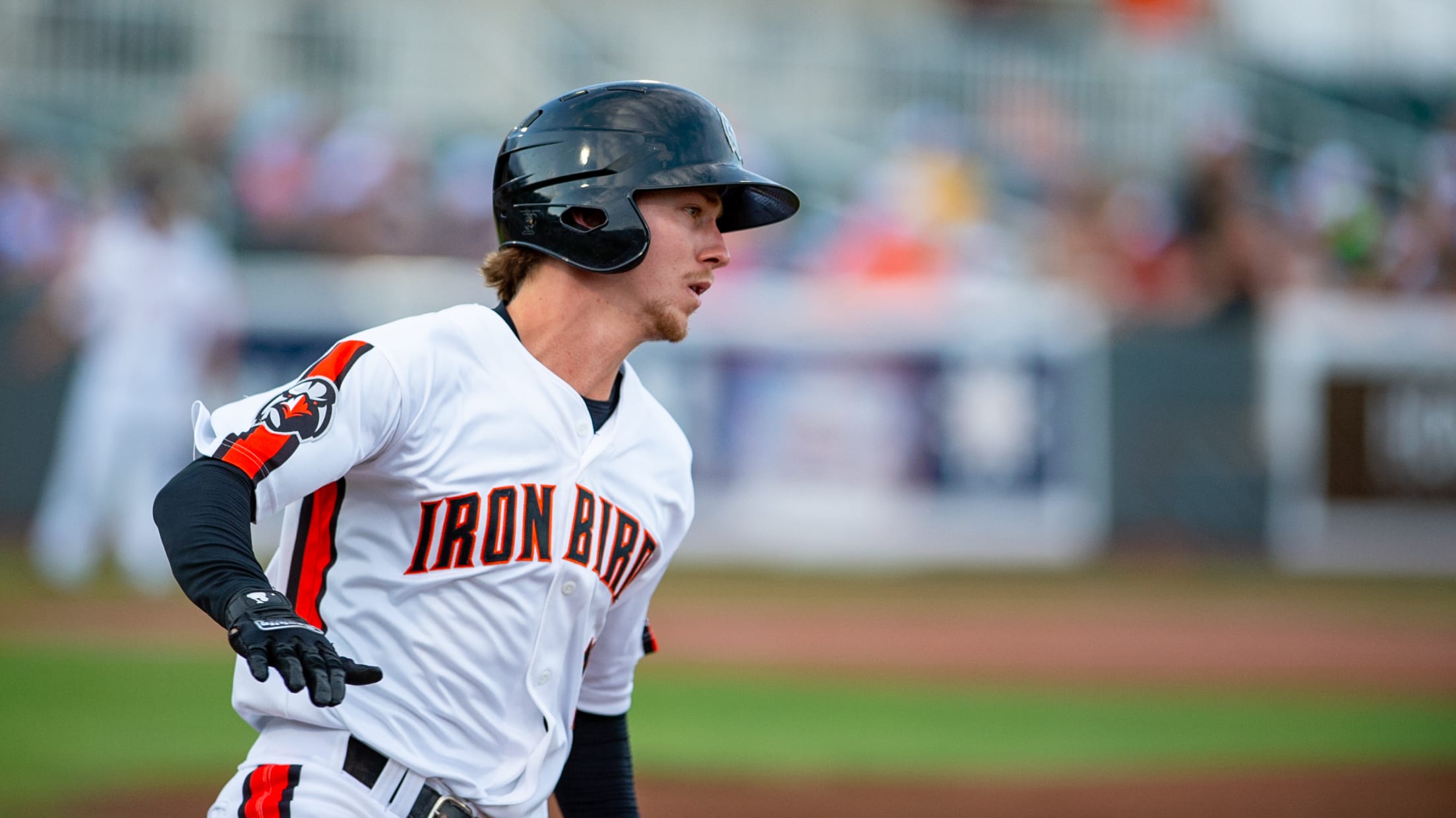 The Aberdeen Ironbirds play ball at Leidos Field at Ripken Stadium in Aberdeen MD. (J. Kelley Dentry)
TROY, N.Y. (August 14th, 2019) - After a comeback win in game one at Tri-City, the IronBirds made it close with a two run 8th to cut the lead to one. Shea Berry struckout the side in the 9th, shutting the door on a 4-3 loss for Aberdeen.W: Edgardo SandovalL: Ryan
TROY, N.Y. (August 14th, 2019) - After a comeback win in game one at Tri-City, the IronBirds made it close with a two run 8th to cut the lead to one. Shea Berry struckout the side in the 9th, shutting the door on a 4-3 loss for Aberdeen.
W: Edgardo Sandoval
L: Ryan Conroy
S: Shae Berry
BIG MOMENTS:

First two: Nate Perry had a solo homer for the ValleyCats in the first. In the 2nd, Joe Perez and Juanrael Paulino had RBIs for Tri-City to make it 3-0.
3rd inning: Aberdeen got on the board with Adley Rutschman's RBI double. Tri-City answered on a three hit inning that plated two more and made it a 4-1 game.
8th inning: Still trailing by three, Aberdeen found some offense. Mason Janvrin doubled in his first game as an IronBird, Rutschman followed with a two bagger and then Welk brought another double. Rutschman's and Welk's came with RBIs to make it a one run game in the 8th.
9th inning: Shae Berry struckout the side for Tri-City to end the game.
KEY IRONBIRDS CONTRIBUTORS
Adley Rutschman: 2-for-4, 2 2B, 2 RBI
Mason Janvrin: 2-for-4, 2B
Griffin McLarty: 2.1 IP, 3 H, 6 K
Connor Gillispie: 2.0 IP, 1 H, 4 K
Maverick Handley: 2 CS, 1 Pickoff
NEWS AND NOTES
Aberdeen snapped a five game winning streak in the loss
Rutschman now has four doubles in the series and three RBI.
Through 60 games, Aberdeen is 33-27, battling for a New York-Penn League Wild Card spot.
UP NEXT
IronBirds at Tri-City ValleyCats, Friday, 7:00 P.M.
Joseph L. Bruno Stadium, Troy N.Y.