Jake Cronenworth Acquired by Padres
2018-19 Bull earned Team MVP, IL All-Star honors this past season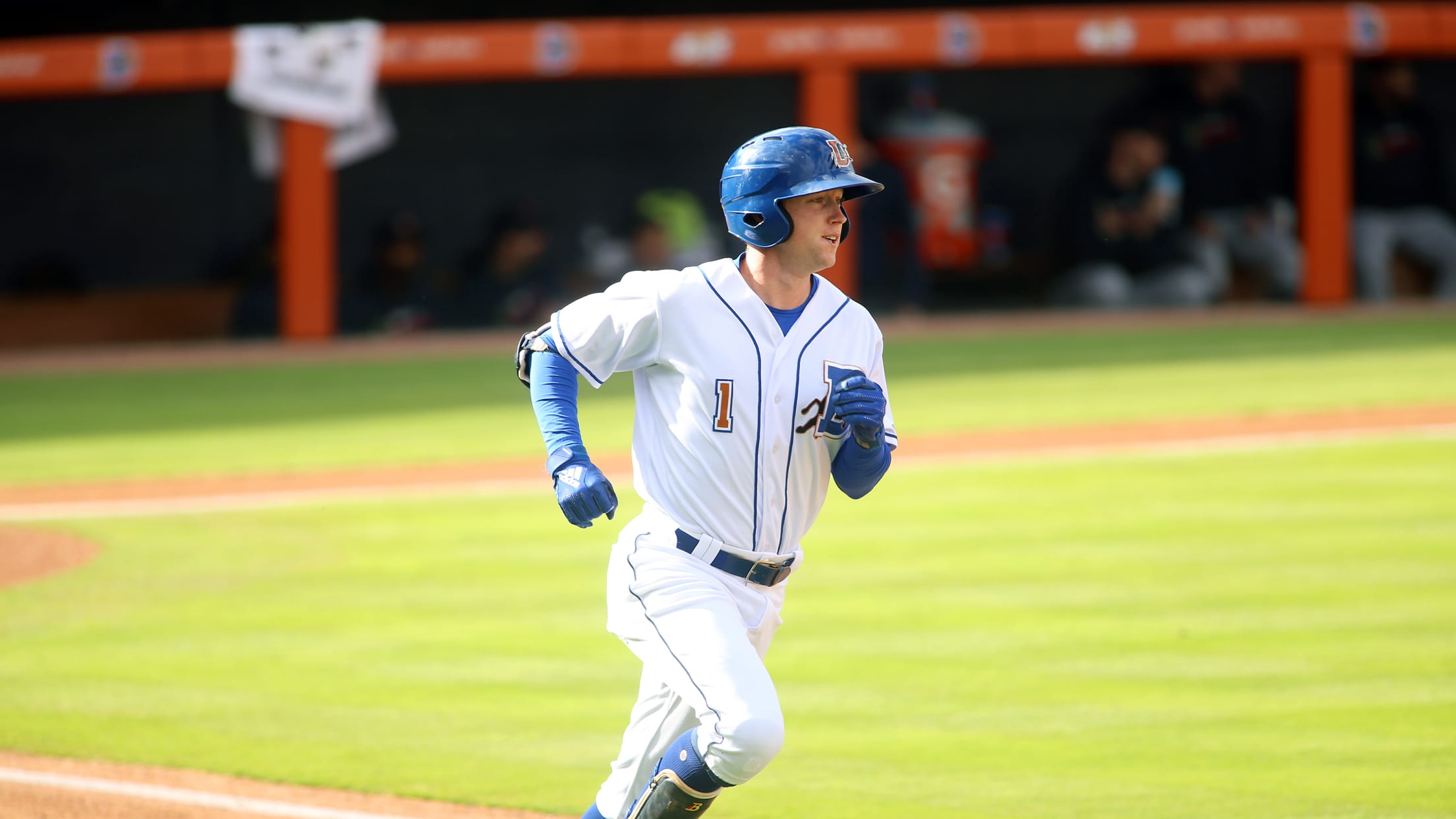 2018-19 Bulls infielder/pitcher Jake Cronenworth was acquired by the San Diego Padres from the Rays along with Tampa Bay outfielder Tommy Pham on Friday night as part of a five-player trade. In exchange, the Rays received outfielder Hunter Renfroe , along with shortstop prospect Xavier Edwards and a player to
2018-19 Bulls infielder/pitcher Jake Cronenworth was acquired by the San Diego Padres from the Rays along with Tampa Bay outfielder Tommy Pham on Friday night as part of a five-player trade. In exchange, the Rays received outfielder Hunter Renfroe , along with shortstop prospect Xavier Edwards and a player to be named later.
Cronenworth earned 2019 Bulls Team MVP honors, in addition to International League Midseason and Postseason All-Star nods, posting a .334 average (115-344) along with 75 runs, 26 doubles, four triples, ten homers and 45 RBI, in addition to a .422 on-base percentage and .934 on-base plus slugging percentage. The 25-year-old paced the circuit in batting average and OBP, in addition to ranking third in OPS and ninth in slugging percentage (.511).
In addition, Cronenworth also made seven appearances (six starts) with the Bulls, yielding two unearned runs while punching out nine batters. He was selected by Tampa Bay in the seventh round of the 2015 MLB Draft.
Edwards is considered one of the top 100 prospects in baseball and split 2019 between Low-A Fort Wayne and High-A Lancaster, combining for a .322 mark (162-503), adding 76 runs, 18 doubles, eight triples, one homer and 43 RBI, along with 34 steals.
With the addition of Edwards, the Rays now boast seven players among the best 100 prospects in baseball according to MLB Pipeline, the most of any organization.