Jameson's 12-Strikeout Performance Leads Sod Poodles To Shutout Victory Over Midland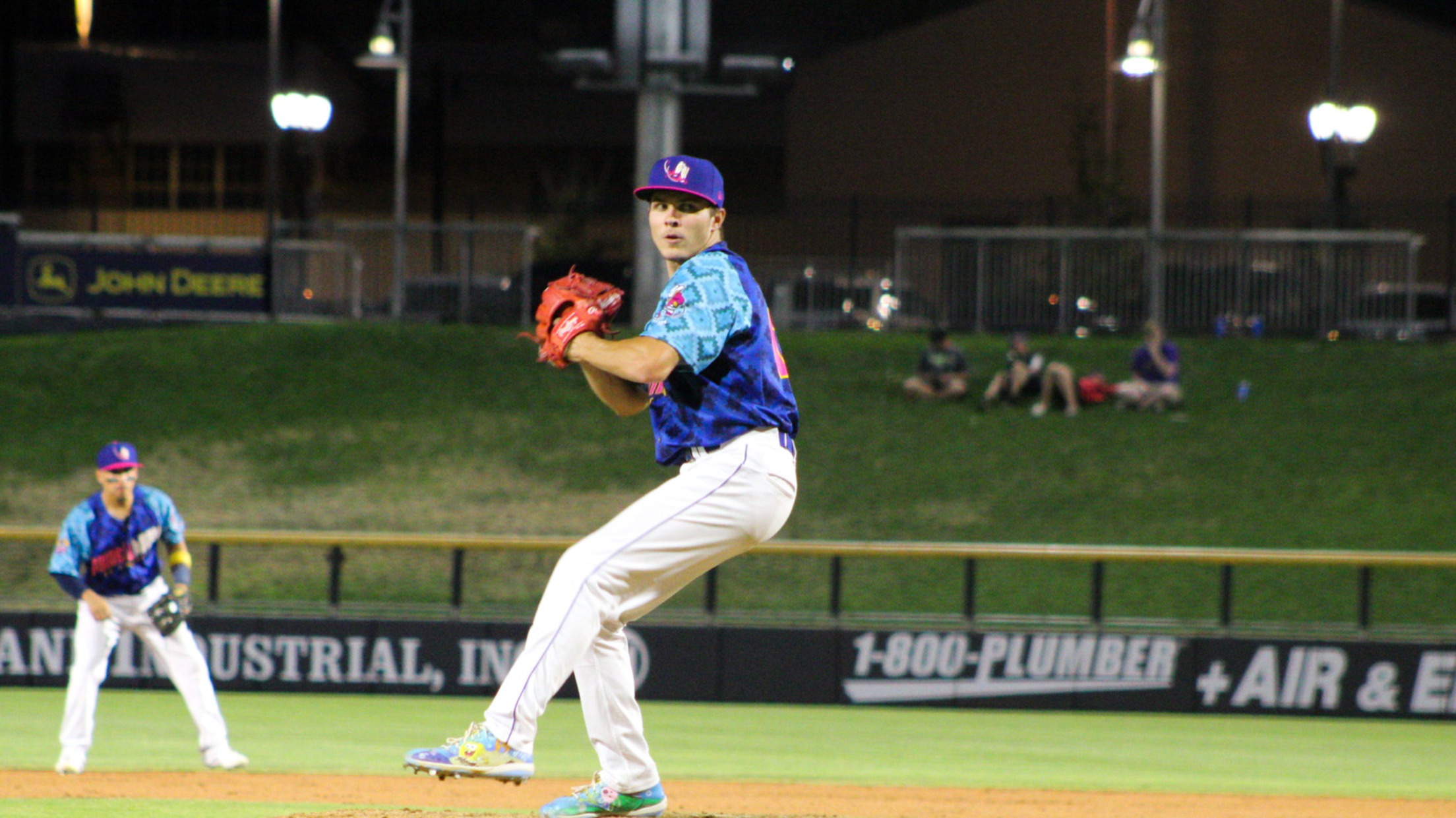 Tuesday, August 17, 2021 @ Midland RockHounds [OAK] Amarillo Sod Poodles (41-49) | Midland RockHounds (44-47) Amarillo starter Drey Jameson (2-0) led the Sod Poodles to a series-opening 1-0 shutout victory Tuesday night over the Midland RockHounds at Momentum Bank Ballpark. The D-backs No. 20-rated prospect set new career-highs with
Tuesday, August 17, 2021 @ Midland RockHounds [OAK]
Amarillo Sod Poodles (41-49) | Midland RockHounds (44-47)
Amarillo starter Drey Jameson (2-0) led the Sod Poodles to a series-opening 1-0 shutout victory Tuesday night over the Midland RockHounds at Momentum Bank Ballpark.
The D-backs No. 20-rated prospect set new career-highs with seven-and-one-third innings pitched and 12 strikeouts in the start. He allowed just five hits and offered no free passes in the bid to earn himself a second-consecutive Double-A win.
The Soddies plated the only run of the contest in the top of the first during a four-hit frame. Dominic Fletcher led the frame off with a double while Dominic Canzone followed with another double, but a quick relay to the plate retired Fletcher. After a wild pitch, Stone Garrett singled to left-center field to make it a 1-0 contest before a double play ended the frame.
From the second inning on, the Soddies collected just three singles while the RockHounds only collected a hit in each of the first, second, fourth, and seventh innings.
In the eighth, a one-out double by Kyle McCann ended the impressive outing by Jameson, making way for reliever Mitchell Stumpo (H, 3) with the tying run on second. After a strikeout of Jake Suddleson for the second out, Max Schuemann lined a ball to left field which sent McCann around third, but a bullet throw to the plate was just in time to tag him out to end the frame and hold the 1-0 advantage.
Blake Rogers (S, 5) took over in the bottom of the ninth and proceeded to strike out the first batter Devin Foyle before allowing a single to Jonah Bride. But, a ground ball off the bat of JJ Schwarz played into a game-ending six-four-three double play to end the initial contest.
Amarillo continues their six-game series with Midland tomorrow with game two first pitch scheduled for 6:30 p.m. at Momentum Bank Ballpark.
Notes:
*Still Drey: *Amarillo starter Drey Jameson tossed the best start of his young career Tuesday evening in Midland after seven-and-one-third innings of five-hit, shutout ball with no free passes and 12 strikeouts, earning his second consecutive Double-A win. It marked his first career shutout start of five innings or more. In just three Double-A starts, Jameson is 2-0 with a 2.24 ERA (5 ER in 20.1 IP) with four walks allowed and 31 strikeouts (13.9 K/9IP).
*Career Numbers For Jameson: *Amarillo starter Drey Jameson set new career-highs on Tuesday night with 12 strikeouts and 7.1 innings pitched. He breaks his previous strikeout mark of 11, which he accomplished twice this season since July 24. His previous high of seven frames was met twice this year and was done twice as well since July 30. The strikeout count also tied an Amarillo franchise record (with fellow starter Ryne Nelson) and came just a third of an inning from tying a season high in innings for a starter in 2021.
*Shut 'em Out: *The Soddies collected their fifth shutout victory of 2021 and second in the month of August with a 1-0 win over Midland Tuesday night. Overall, in 2021, the Sod Poodles are 5-5 in shutout games.
Saving The Day: Right-hander Blake Rogers recorded his team-leading fifth save Tuesday against Midland with a shutout ninth-inning performance. It marked his fourth save in the month of August. His first of the season came in his fourth appearance with Amarillo in Midland on July 14.
Stumped: Reliever Mitchell Stumpo improved his season stats Tuesday night with yet another scoreless outing - in fact, his 11th total in Double-A out of 13 appearances. Overall, he is 0-0 with a team-leading 1.96 ERA over 18.1 IP with 11 hits allowed, four runs, nine walks, 23 strikeouts, and a 1.09 WHIP.
Good Rhythm: The Soddies have won five of their last six games and improved to a 10-5 record in the month of August. Offensively, as a team, bats have combined for a .267 average (127-for-475) with 24 doubles, four triples, and 22 home runs. Arms currently collectively hold a 4.75 ERA over 127 innings with 166 strikeouts and a .251 opposing average.
McCann In The Canzone: Soddies outfielder Dominic Canzone recorded his first Double-A outfield assist in big fashion after throwing out the tying runner, Kyle McCann, out at the plate to end the inning and keep the scoreless game intact. It marked just his second outfield assist of the 2021 season.
Race for the Oil-Pan Cup: The Sod Poodles enter into game two of the series tomorrow now trailing Midland by a game in the season-long race at 9-10. This series is the final series of the 2021 season between the two clubs. The Soddies need at least four wins to secure the cup again. In 2019, Amarillo took the initial crown after going 17-12 in the series. The Soddies won six of the final seven games against the RockHounds to bring the cup to Amarillo.