Jays power past Reds in opener, 10-5
Bluefield scores game's final seven runs to snag lid-lifter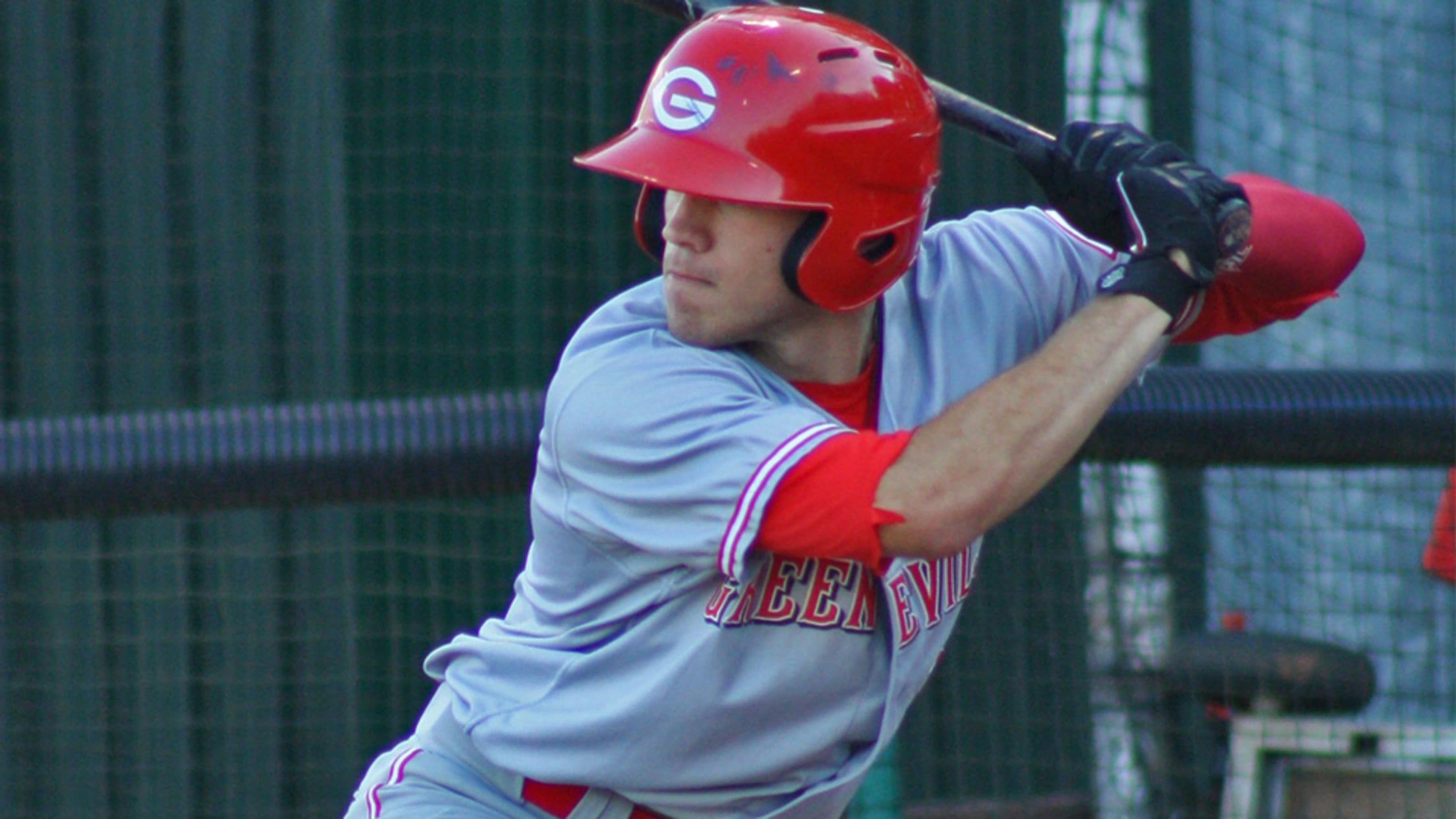 CF Mike Siani picked up three hits and drove in a run, but the Greeneville Reds fell to the Bluefield Blue Jays, 10-5, on Monday night at Bowen Field. (Johnny Painter / Greeneville Reds)
BLUEFIELD, W.V. -- CF Mike Siani and RF Reniel Ozuna each collected three hits, but Bluefield scored the game's final seven tallies, as the Blue Jays defeated the Greeneville Reds, 10-5, on Monday night at Bowen Field.With the loss, the Redlegs dropped to 18-26 on the campaign. Bluefield's victory improved their mark to 27-19.Tied at
BLUEFIELD, W.V. -- CF Mike Siani and RF Reniel Ozuna each collected three hits, but Bluefield scored the game's final seven tallies, as the Blue Jays defeated the Greeneville Reds, 10-5, on Monday night at Bowen Field.
With the loss, the Redlegs dropped to 18-26 on the campaign. Bluefield's victory improved their mark to 27-19.
Tied at three heading to the fifth, the Redlegs grabbed the lead. DH Raul Juarez (1-4, R, SO) got aboard with an error and Siani (3-4, R, RBI, BB) walked to start the frame. After a wild pitch moved the runners to second and third, 2B Jonathan Willems (1-5, RBI, SO) hit a grounder in the hole at short. The throw to first was late - allowing Juarez to score - putting the Reds on top, 4-3. Following a single by Ozuna (3-5, R, 2 SO) that loaded the bases, C Hunter Oliver (0-4, RBI) roped a sacrifice fly to deep left, stretching the advantage to two, 5-3.
However, Greeneville's lead did not last into the sixth. In the bottom of the frame, 3B Rafael Lantigua (1-4, 2 R, 2B, BB) cracked a one-out double and scored on a single to left by DH Alejandro Kirk (3-5, R, 3 RBI) with two outs. Now down a run, C Gabriel Moreno (1-4, R, HR, 2 RBI, BB, SO) blasted the eighth pitch of his at-bat over the left-field wall for a go-ahead, two-run home run. The shot - his first in the Appalachian League - put Bluefield ahead, 6-5.
The Blue Jays would put the game out of reach in the sixth. 2B Jose Theran (2-4, R, 2B, 2 SO) doubled with one out and moved to third on a wild pitch. After LF D.J. Daniels (1-2, 2 R, BB, SO) was plunked, CF Cal Stevenson (3-4, 3 R, 2B, RBI, BB) hit a slow roller to third. The infield single allowed one run to score, while a throwing error on the play allowed a second man to cross, giving Bluefield an 8-5 advantage. A pair of wild tosses allowed Stevenson to score, while Lantigua walked and later came home on a groundout to short by Kirk, making it 10-5.
In the first, Bluefield grabbed an early 1-0 lead. Stevenson started the bottom of the opening inning with a double and advanced to third on a groundout. Kirk would drive him in with a two-out single to left.
The G-Reds answered right back, scoring three times in the top of the second. Ozuna started the attack with a single and with one-out 1B Justin Bellinger (1-5, R, 2B, RBI, 2 SO) mashed a double to left-center - scoring the runner - to tie it at one. SS Miguel Hernandez (1-4, R, 2B, RBI, SO) put Greeneville ahead, 2-1, on a run-scoring double of his own. He would later come across on a two-out bunt single to third by Siani.
A two-run third tied the game up for the Jays. A walk to Daniels and a single by Stevenson put two men on to start the inning. Following a wild pitch that allowed Stevenson to move to second, a fielding error allowed both men to score, knotting the contest up at three.
Neither starter received a decision on Monday evening. RHP Lyon Richardson (4.0 IP, 4 H, 3 R, 2 ER, BB, 3 SO) was strong over four innings for the Reds, while RHP Adams Cuevas (4.0+ IP, 5 H, 5 R, 3 ER, BB, 6 SO) punched out six over four-plus for the Blue Jays.
RHP Alvaro Galindo (2.2 IP, 5 H) surrendered five hits but did not allow a run over 2.2 innings to earn his first win of the year for Bluefield. Greeneville's RHP Francis Jones (1.1 IP, 5 H, 7 R, 7 ER, 2 BB, SO) struggled, issuing seven runs en route to his second defeat.
The Redlegs will look to even the series on Tuesday night, as RHP Alexis Diaz (3-0, 3.31 ERA) is expected to toe the slab in game two. Bluefield has not yet named a starting pitcher for the contest.
The G-Reds Pre-Game Show will kick off the broadcast at 6:50 p.m. ET, leading up to the 7:05 p.m. ET start at Bowen Field. Tuesday evening's contest can be heard on GreenevilleReds.com or via the TuneIn Radio and MiLB First Pitch apps.
Following the six-game road trip, the Redlegs will begin a three-game series against the Elizabethton Twins on Sunday, August 12. It will be a Sunday Funday at the ballpark with first pitch scheduled for 5 p.m. ET.
Single-game tickets are still available and can be purchased online at GreenevilleReds.com or by calling the Reds' Ticket Office at (423) 609-7400.