Jeff Brigham Battling Back to Start 2018
Former Marlins Top 30 Prospect is Healthy and Improving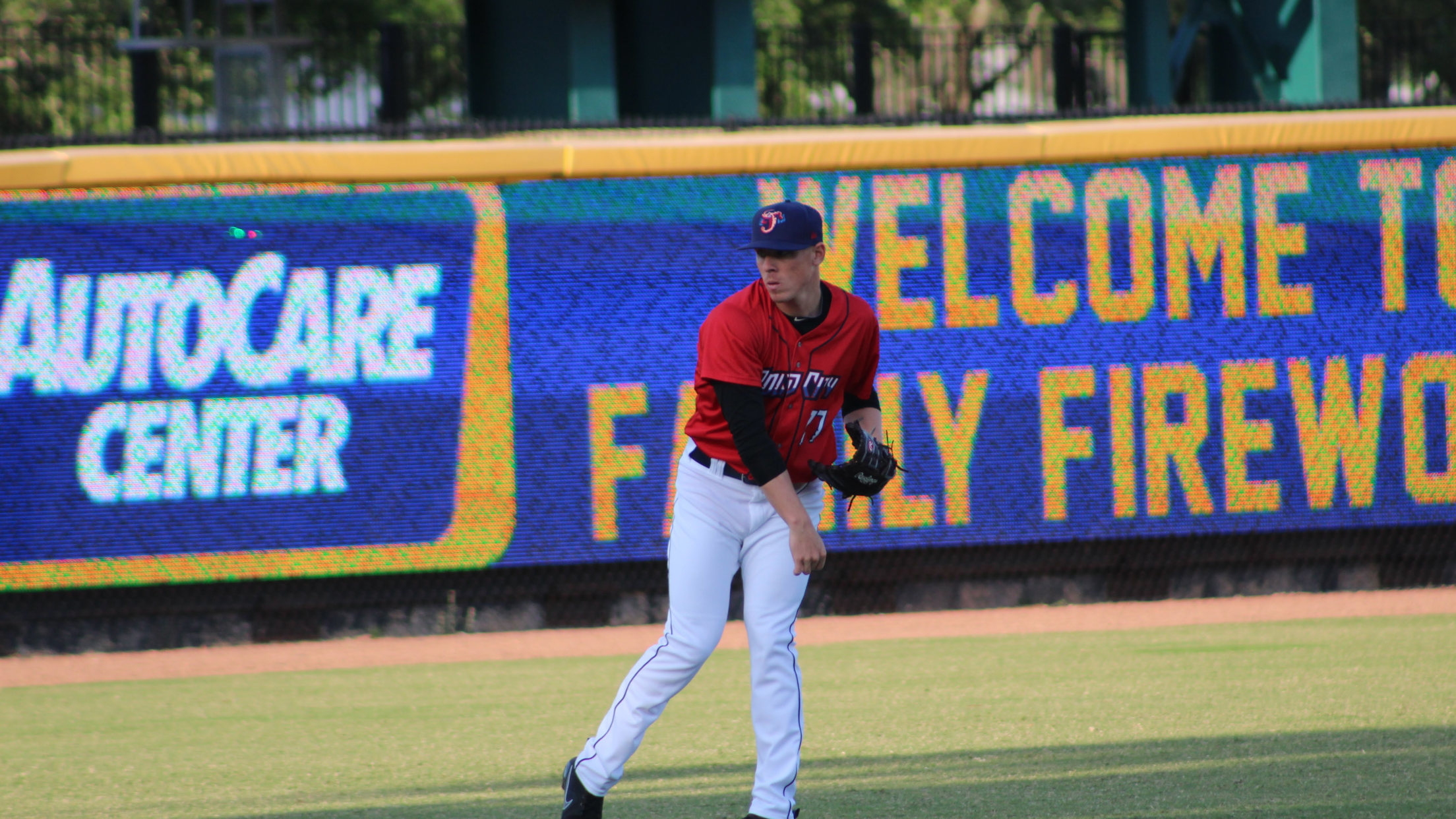 Photo by Emma Napper
On the mound, Jacksonville Jumbo Shrimp starter Jeff Brigham has made it look easy despite pitching in the Southern League for the first time in his career. Maybe it looks that way because the journey to that place - being comfortable and in control 60 feet, six inches away from
On the mound, Jacksonville Jumbo Shrimp starter Jeff Brigham has made it look easy despite pitching in the Southern League for the first time in his career. Maybe it looks that way because the journey to that place - being comfortable and in control 60 feet, six inches away from home plate at the Baseball Grounds of Jacksonville - has been anything but.
A fourth round pick by the Los Angeles Dodgers in the 2014 MLB Draft, Brigham began his baseball journey later that year but was dealt to the Miami Marlins organization midway through the 2015 season. A season that started with the Dodgers Lo-A affiliate north of Detroit, Michigan had continued with a promotion to Hi-A just east of Los Angeles, California before the Marlins traded for him and sent him back across the country to Jupiter, Florida.
After 23 starts and 27 total games in 2016, injuries derailed Brigham's 2017 campaign. Yet, with 53 total starts in Hi-A under his belt and a sharpened mental focus following intense physical rehabilitation, the Marlins sent Brigham to Double-A for the first time in his career. So far, he has made the most of the opportunity.
"I think (I'm) staying within myself," Brigham told Jumbo Shrimp broadcaster Rodger Hoover. "A lot of times I overthrow, just trying to throw it past hitters and as a result I've been injured a lot and I haven't been able to locate my pitches very well. The first two games this year I think I have been able to stay within myself."
After starting the year 2-0 with a spotless 0.00 ERA across two starts and 10 total innings of work, Brigham was named the Southern League's Pitcher of the Week. Helping his case, the 6'0" right-hander walked just two batters while leading the 10-team circuit with 18 strikeouts.
For the first time in a long time, Brigham says he has momentum. He has made the necessary adjustments to be 100 percent healthy and found early success with his four-seam and two-seam fastball; leaving room to improve his slider and changeup as the season wears on.
Early on, Brigham has made the most of his Double-A opportunity. And despite everything that has happened in his past, he will continue looking ahead on his quest to the major leagues.
"I just want to keep moving forward," Brigham said. "I know that there are a lot of things that I didn't do well in my first two starts that I can polish up. I think moving forward I've just got to keep the momentum going."