Jenkins and Davis Go Yard in Loss to Dash
The pitching staff also struck out 15 batters in the defeat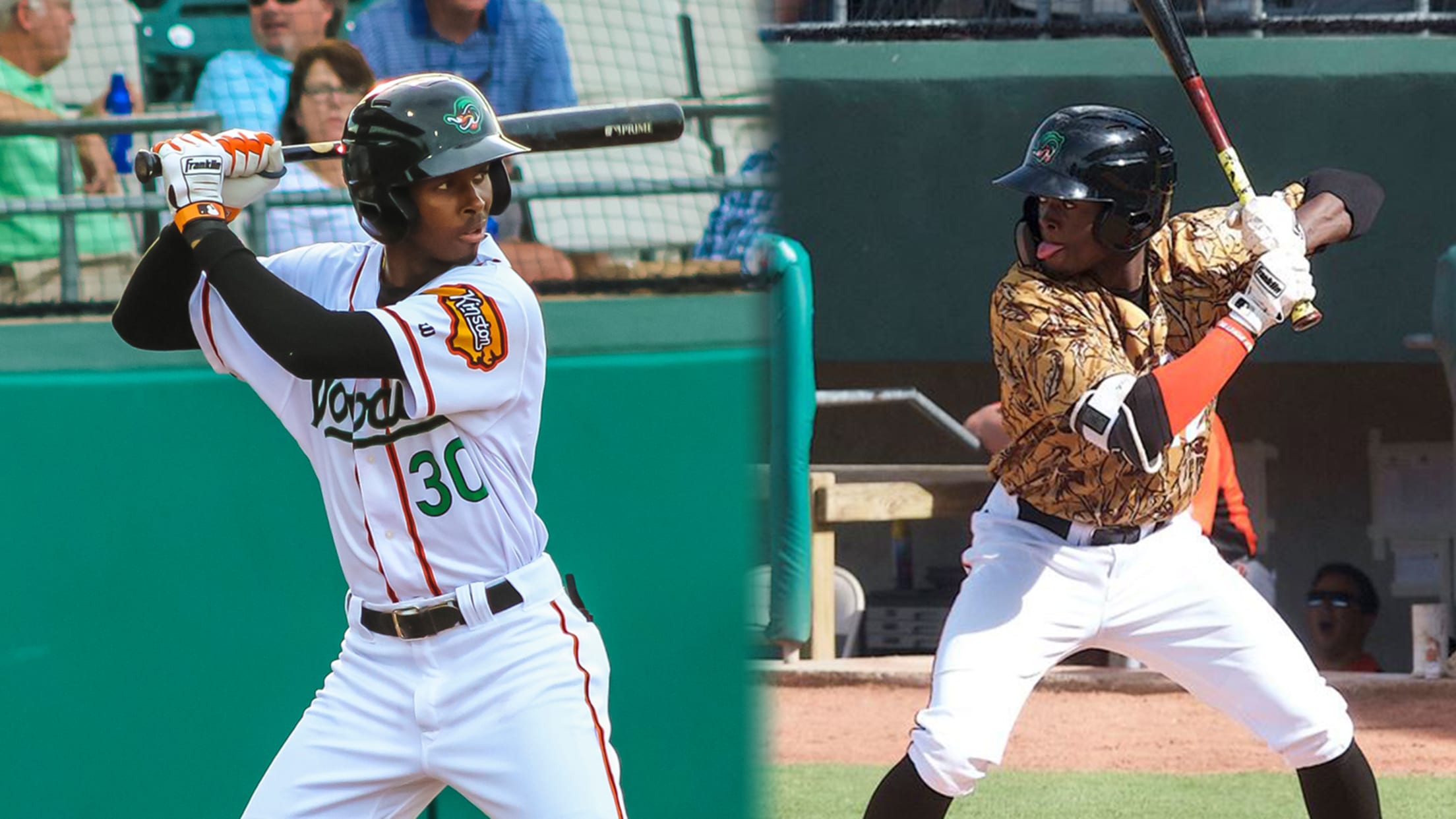 WINSTON-SALEM, NC - The Wood Duck offense was stymied by Dash starter Jimmy Lambert as his performance overshadowed big days at the plate for Brendon Davis and Eric Jenkins in a 5-3 loss on Saturday afternoon. Jenkins and Davis both connected on home runs and had four of the five
WINSTON-SALEM, NC - The Wood Duck offense was stymied by Dash starter Jimmy Lambert as his performance overshadowed big days at the plate for Brendon Davis and Eric Jenkins in a 5-3 loss on Saturday afternoon. Jenkins and Davis both connected on home runs and had four of the five hits for the offense.
Down East (0-3, 35-38) received a massive effort from Emerson Martinez on the mound as well. He set a new career-high with 11 strikeouts working into the fifth inning. He left four runners on base in his work, as the Dash only managed to go 3-for-14 with runners in scoring position.
Martinez allowed one unearned run in the first inning, but struck out three batters to start the afternoon. Jenkins would respond in the third with a solo homer - his first at the High-A level. He also had a single for his eighth two-hit game with the DEWDs this year.
In the fourth, a two-out rally formed out of nowhere with a base hit by Andretty Cordero. That hit extended his hitting streak to a season-long six games. Davis would charge an 0-1 pitch to left over the wall for his fourth homer of the season. He came just inches from a homer in the second with a double off of the top of the wall in center as well.
However the homer was the last hit the Woodies had as Lambert would match a career-high with eight innings of work. He also set a new career-high with ten strikeouts in the contest in his fifth win of the year.
Martinez only made one mistake on the afternoon, a 1-0 offer to Micker Adolfo that resulted in a three-run go-ahead homer to center field. It was the last batter Martinez faced as Winston-Salem took a 4-3 lead.
It was a lead they would not relinquish as the Wood Ducks went down in order for the final 16 batters of the game. Locke St. John allowed a run in the sixth inning, but it was the only run the bullpen allowed for the final three and a third.
Jacob Lemoine and Jairo Beras each tossed a scoreless frame in the loss. The DEWDs could not manage a comeback in the ninth off of new Dash closer Tyler Johnson. He retired the side in order and extended the losing streak to five games.
Down East looks to salvage the finale of the series on Sunday at 2:00 p.m. with lefty Sal Mendez (0-0, 2.25) on the hill. He will face right-hander Blake Hickman (0-1, 6.39) before the Wood Ducks return home for a nine-game home stand.