Jersey Shore BlueClaws Team Store Open to Public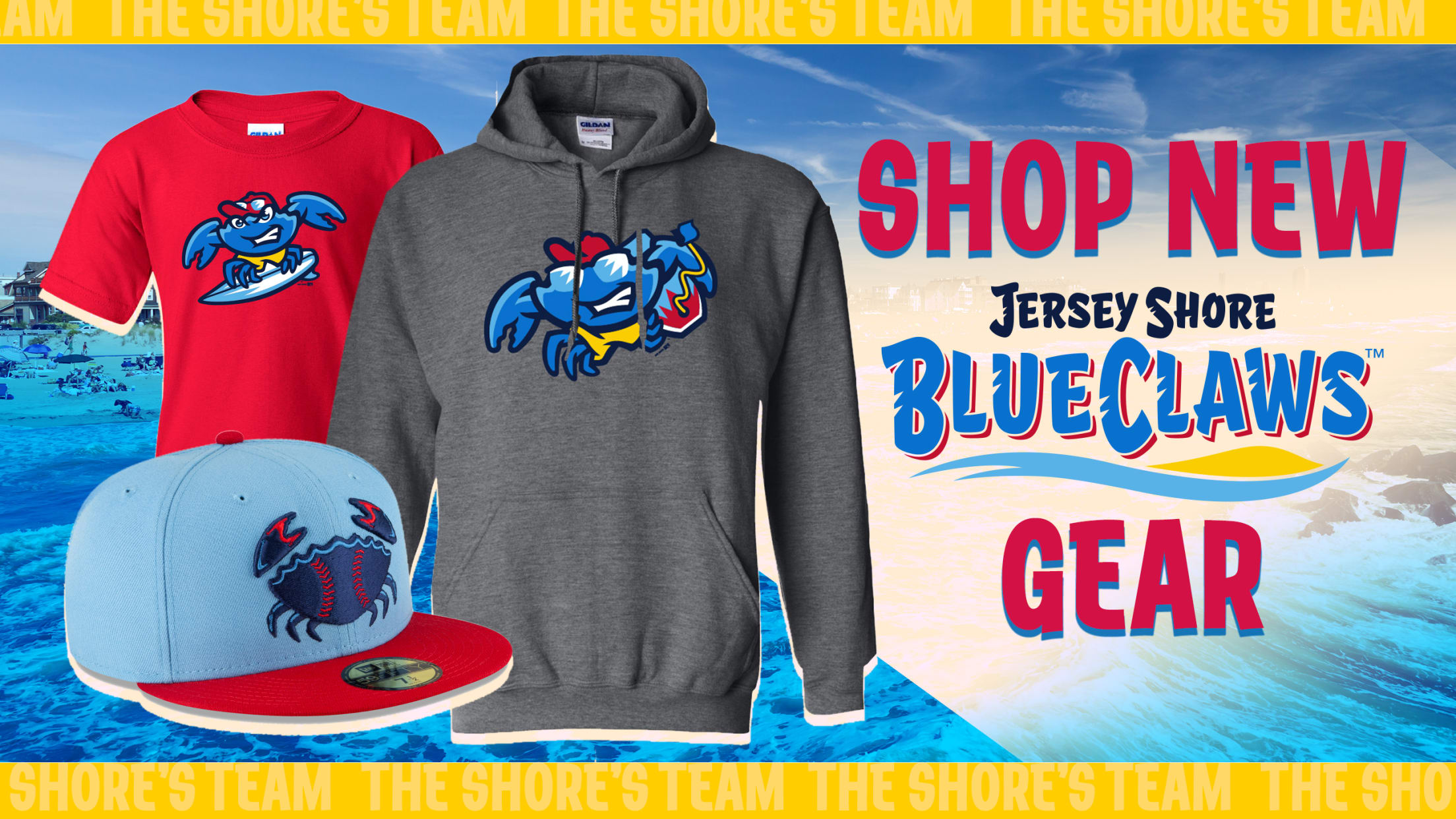 JERSEY SHORE, NJ - Grab your new Jersey Shore BlueClaws merchandise from the team store at FirstEnergy Park through the end of October! The team store will be open for in-person orders from 10 am until 6 pm on weekdays beginning October 22nd and from 10 am until 4 pm
JERSEY SHORE, NJ - Grab your new Jersey Shore BlueClaws merchandise from the team store at FirstEnergy Park through the end of October! The team store will be open for in-person orders from 10 am until 6 pm on weekdays beginning October 22nd and from 10 am until 4 pm on weekends in October.
The BlueClaws re-branded to the Jersey Shore BlueClaws (more information here) at event on October 21st at Seahorse on the beach in Asbury Park.
The BlueClaws have select t-shirts, sweatshirts, and hats now available for purchase.
In-Person Shopping Guidelines
Enter through the store's glass doors adjacent to the Toyota World of Lakewood First Base Gate.
All shoppers must wear a mask at all times while in the store.
A limit of 15 people will be allowed in the store at any time.
Social distancing among groups must be followed.
Merchandise can be ordered online here. Part of the release included four new on-field caps that are available for pre-order only at this time. Additional Jersey Shore BlueClaws caps are in-stock.
-Jersey Shore BlueClaws-