Jimenez Strong in Debut but Tourists Fall 9-4 to Braves
Whitcomb and Correa Both Go Deep for Asheville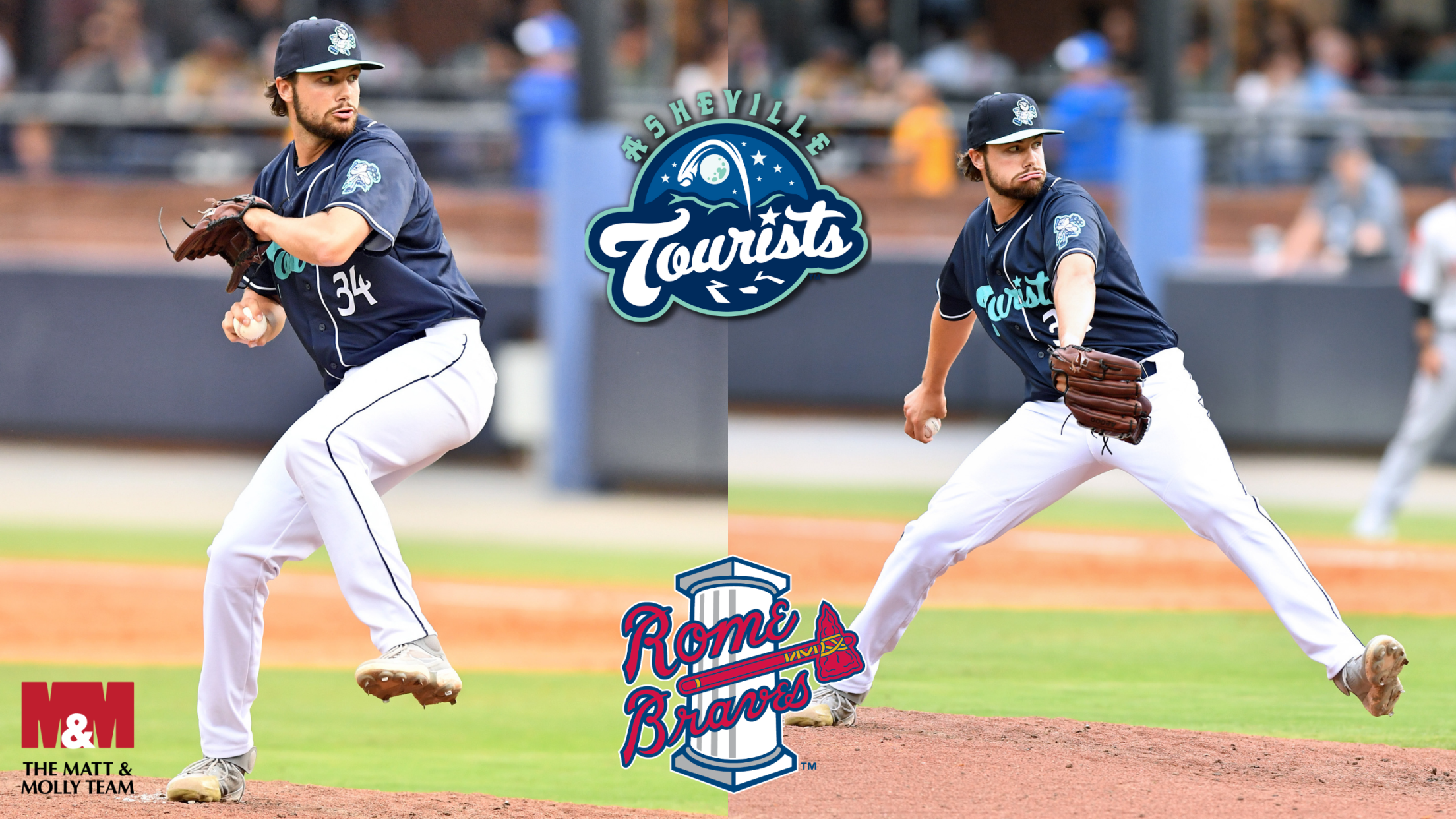 ROME- Asheville's Alfredi Jimenez became the 52nd player to appear in a game for the Asheville Tourists in 2021. The newest member of the Tourists came out of the bullpen and pitched four strong innings against the Rome Braves. Jimenez's performance was not enough for Asheville as the Tourists fell
ROME- Asheville's Alfredi Jimenez became the 52nd player to appear in a game for the Asheville Tourists in 2021. The newest member of the Tourists came out of the bullpen and pitched four strong innings against the Rome Braves. Jimenez's performance was not enough for Asheville as the Tourists fell to the Braves 9-4.
Asheville was attempting to win their third straight road game for the first time this season. The Tourists won their series finale in Greensboro on July 11th and took the first game against the Braves on Tuesday night. The win streak came to an end on Wednesday despite an impressive come-from-behind effort by Asheville.
Rome built a 5-0 lead early in the contest. Shay Whitcomb gave the Tourists some life with a two-run Home Run in the top of the third inning. The blast was Whitcomb's seventh with Asheville and extended his hit streak to 16 games; one shy of tying the High-A East League's longest hitting streak of the season.
The Tourists cut the Braves lead to one at 5-4 with a pair of runs in the seventh. JC Correa hit his first Home Run with Asheville and Bryan Arias connected with an RBI double to score Alex Holderbach.
Rome was able to push their lead back out in the bottom of the eighth. The home team rallied for four runs to quell Asheville's comeback attempt. Jimenez worked a total of four innings in his debut, totaled six strikeouts, and held the Braves to two runs. Asheville was outhit in the game 14-6 but the Tourists did work six walks to keep pressure on the Braves.
With the series tied up 1-1, both teams will square off in game three at 7:00pm ET on Thursday night.