Jones, Donatella headline sweep of Barons
Generals win 6th straight, off to best start in over a decade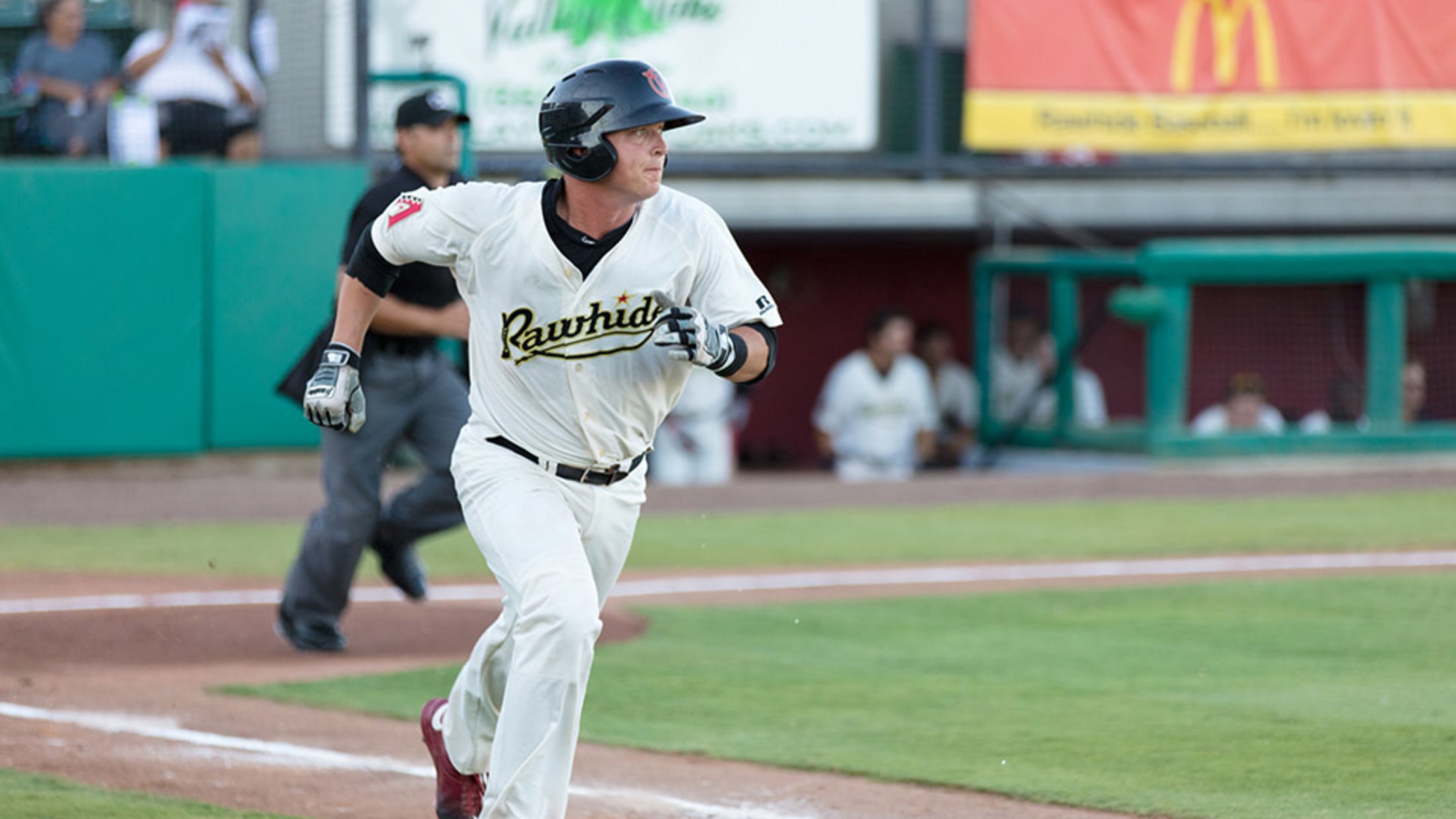 (Aaron Provencio)
Jackson, Tenn. - For the second straight night, the Jackson Generals piled up at least ten hits in a game while holding Birmingham without a hit over the first four innings. It worked just as well the second time as it did the first: with a 7-2 win, the Generals claimed
Jackson, Tenn. - For the second straight night, the Jackson Generals piled up at least ten hits in a game while holding Birmingham without a hit over the first four innings. It worked just as well the second time as it did the first: with a 7-2 win, the Generals claimed a five-game sweep and continued their hottest start in the last twelve seasons.
Shaking off a rough abbreviated outing last Sunday, Justin Donatella (1-0, 0.00 ERA) rolled through five shutout innings on just 59 pitches en route to his first win at Double-A. The right-hander faced the minimum number of hitters through the first four innings, finally allowing a hit to Birmingham (6-9) on a Seby Zavala single to lead off the fifth. Gabe Speier (H, 1) and Colin Poche dealt the closing 3.1 innings of the contest with a half-dozen strikeouts between them, holding the Barons scoreless.
Rudy Flores kick-started the offense for the Generals (12-2) by taking Birmingham starter Ian Clarkin (2-1, 2.55 ERA) deep in the bottom of the fourth, posting his third home run of the year for a 2-0 lead. The North Division leaders got extra-base hits from Ben DeLuzio and Jose Vinicio, and catcher Matt Jones tallied his first three-hit game at Double-A. Jackson improved their team OPS to .838 in the win, nearly 50 points above their closest competitor.

TOP PERFORMERS - Generals
RHP Justin Donatella - 5.0 IP, 1 H, 0 R, 1 BB, 4 K
LHP Gabe Speier - 2.1 IP, 0 H, 0 R, 0 BB, 3 K
LHP Colin Poche - 1.0 IP, 0 H, 0 R, 0 BB, 3 K
C Matt Jones - 3-4, RBI
TOP PERFORMERS - Birmingham
LHP Colton Turner - 1.0 IP, 0 H, 0 R, 0 BB, 1 K
DH Seby Zavala - 2-4, 2 RBI
MOMENTS THAT MATTERED
TOP 6: With Mason McCullough struggling in relief of Donatella, Speier enters with runners on the corners and two outs. He gets Nick Basto to ground out to end the frame, deny Birmingham from doing damage beyond the two runs it had already scored in the inning. Speier would go on to work the next two frames without allowing a hit, preserving Jackson's margin for error.
SCORE: JXN 4, BIR 2
BOTTOM 6: After a groundout, Jason Morozowski gets aboard when first baseman Nick Basto--Morozowski's former high school teammate--can't scoop Danny Mendick's throw from shortstop to retire the Generals outfielder. Because the ball skipped into the camera well beside the visiting dugout, ground rules award Morozowski second base, setting him up in scoring position with one out. Two pitches later, Matt Jones singles in Morozowski with a knock to center field, turning what could have been a two-out at-bat with no baserunners into an RBI opportunity that helps Jackson gain security.
SCORE: JXN 5, BIR 2
NEXT GAME:
6:05 pm CT Saturday (4/20) at The Ballpark at Jackson (Jackson, TN)
RHP TBA (Generals) vs. RHP Kohl Stewart (Chattanooga Lookouts)

THIS GENERALS HOMESTAND:
April 16-25 (vs. Birmingham Barons & Chattanooga Lookouts)
Dial 731-988-5299 for tickets to see Jackson Generals Baseball!