Josh Altmann Named Carolina League Player of the Month
After a tremendous June, Altmann is the first Wood Duck to earn POTM honors this season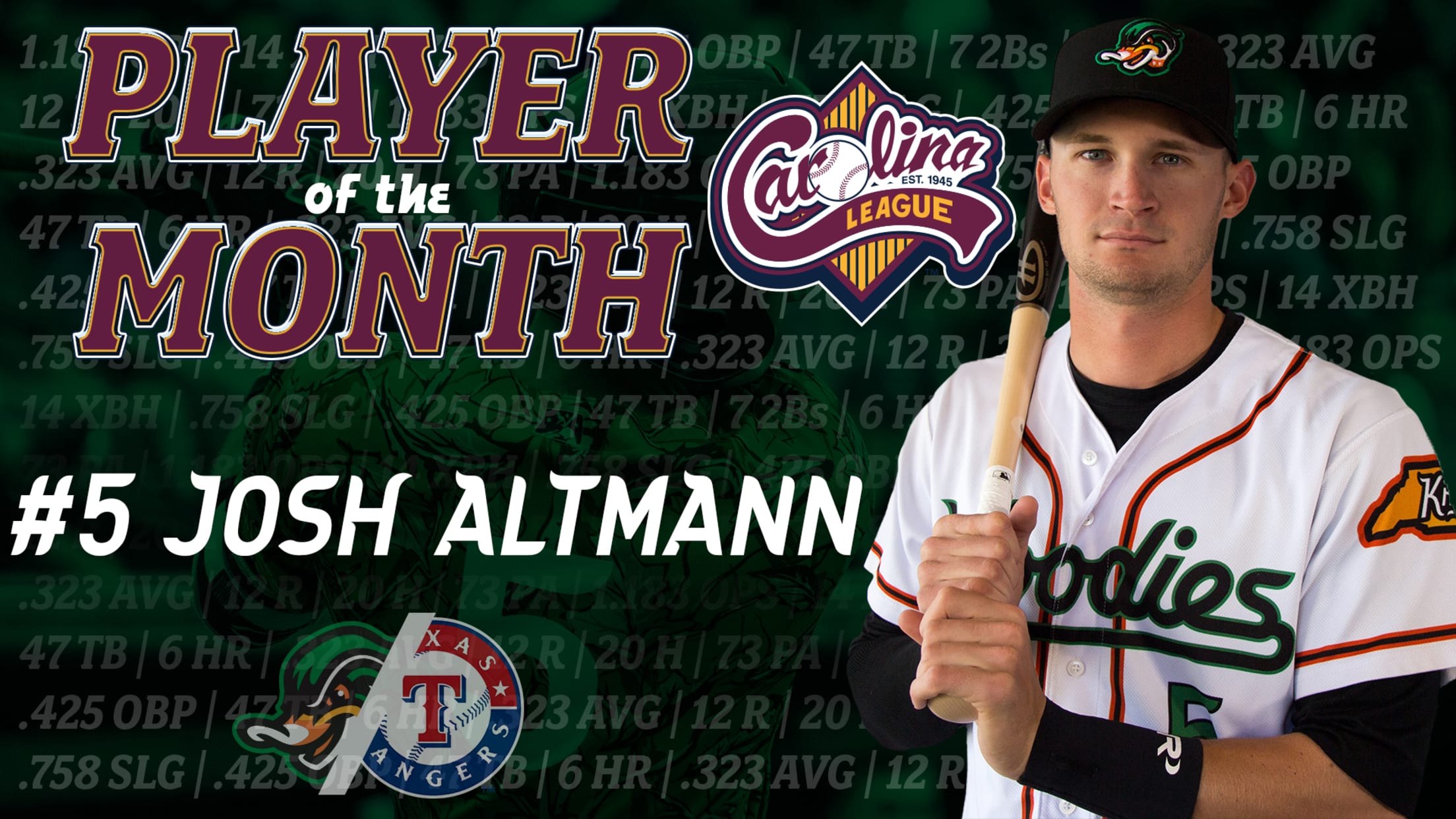 KINSTON, NC - On Monday afternoon Minor League Baseball announced its players of the month for June and Down East utility man Josh Altmann was named the winner for the Carolina League. Altmann, 24, played in 19 games in June and led the league in several statistics including OPS (1.183), extra-base
KINSTON, NC - On Monday afternoon Minor League Baseball announced its players of the month for June and Down East utility man Josh Altmann was named the winner for the Carolina League.
Altmann, 24, played in 19 games in June and led the league in several statistics including OPS (1.183), extra-base hits (14), slugging percentage (.758), and on-base percentage (.425). He collected hits in 14 of 19 games including each of his last seven games in the month.
He finished second in homers (6), doubles (7), and total bases (47) for the league as well. The Illinois-native is on a tear to open the second half, leading the DEWDs in HRs and RBIs for the half. He has already set career-highs for a season in home runs and RBIs as well in only 69 games.
The 22nd round pick in 2015 earns his first honor as player of the month in his MILB career. 2018 is his second season with the Wood Ducks after earning midseason All-Star honors in 2017. Altmann becomes only the second Wood Duck to ever earn the league-wide honor as he joins Matt Lipka who was recognized for his July with the Woodies last season.
Other Carolina League awards for the Wood Ducks this season four consecutive player of the week awards starting with RHP Edgar Arredondo on May 21st, INF Anderson Tejeda on May 28th, RHP Jonathan Hernández on June 4th, and Arredondo again on June 11th.
Follow the Wood Ducks on social media all season long. Like us on Facebook at Down East Wood Ducks, follow us on Twitter, Instagram, and Snapchat @GoWoodDucks and stay linked at WoodDucksBaseball.com.