Josh Rojas - The Trade Deadline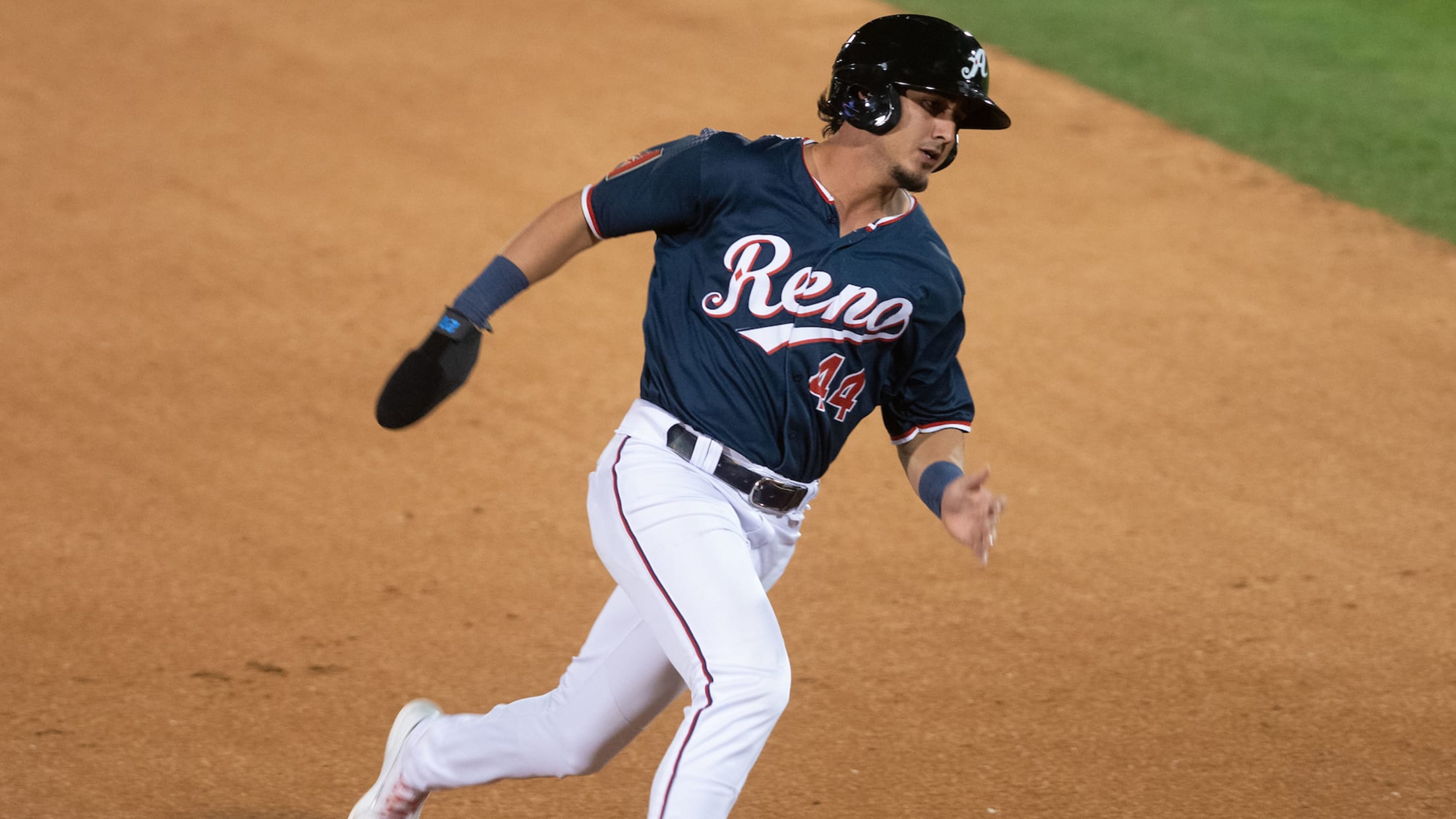 Late on July 31, the day of the Major League Baseball Trade Deadline, the Arizona Diamondbacks and Houston Astros struck a blockbuster deal. The Diamondbacks sent their ace and highest-paid player, Zack Greinke, to the Astros in exchange for four prospects. Seth Beer, Houston's number three prospect according to MLB
Late on July 31, the day of the Major League Baseball Trade Deadline, the Arizona Diamondbacks and Houston Astros struck a blockbuster deal. The Diamondbacks sent their ace and highest-paid player, Zack Greinke, to the Astros in exchange for four prospects. Seth Beer, Houston's number three prospect according to MLB Pipeline, along with J.B. Bukauskas, number four, Corbin Martin, number five, and Josh Rojas, number 22 were sent to Arizona. Rojas was sent to Reno and made his first start in an Aces uniform two days after the trade.
The trade deadline is hectic for all players, especially in the minor leagues, because they're always on the block. Rojas' day was full speed from the instant he woke up.
"I woke up to four or five texts from my friends. There was a rumor going out that the Giants were interested. So, I was kind of nervous," he said.
Rojas was with his team, the Round Rock Express at home in Round Rock getting ready for their game against the Fresno Grizzlies. They had ground balls at 3:00 p.m. local time, but with that being the end of the deadline in Round Rock, he and teammate Alex De Goti asked to move it back to 3:05 in order to catch any last-minute action.
"We saw the trade deadline end, no moves were made, so we were pretty excited that nothing happened, I mean, we were all going to stay together," Rojas said.
However, a couple of the Astros moves weren't announced until a few minutes after the deadline ends. They don't have to be announced before the deadline, but they have to be sent in before.
About five minutes into Rojas' groundball session, one of his Round Rock teammates yelled that Dereck Fisher, another Round Rock teammate, was sent to the Toronto Blue Jays. They were excited for him, in Toronto, he will likely get a chance to play a lot.
"Two minutes, three minutes after that, he yelled down that the Astros got Greinke. So, we knew that that was a pretty big piece, that they were going to have to give up a lot to get Greinke. So, we were kind of nervous about who got sent in that trade," said the 25-year-old.
Yet, they stayed on schedule. They were taking groundballs and doing their normal game-day routine. Then, about three minutes later, the return for Greinke was announced.
"Our manager [Mickey Storey] gets a call from our farm director, he answers it and starts pointing at me and telling me I was gone," Rojas said.
His next move was to go home and do laundry and get ready to make the move from Round Rock to Reno.
"I got a call from Mike, the D-Backs Farm Director, telling me about my schedule. I was flying out the next morning at 8:00 a.m., and then I was here," he said.
Rojas was drafted by the Houston Astros in the 26th round of the 2017 draft out of the University of Hawaii at Moana and being in the Astros organization for his entire career, he made friends.
"I have a lot of friends in the organization, I'm comfortable there, I love all the staff and everything, so I was kind of nervous about getting traded," he explained.
But now, he's a part of the organization of the team where he grew up. Rojas was born in Glendale, Arizona and went to high school at Millennium High School in Goodyear, Arizona.
"As much as it stinks getting traded away from all your boys, and the people that you've kind of grown with that last two and a half year and kind of all been working together and grinding together on the same dream, it was really exciting to get an opportunity to come and play for the hometown team," said the Arizona native.
Rojas is excited to come in and build new relationships with teammates he describes as "cool and accepting" in his short time here.
He's not coming here alone, though. He has a relationship with all three players that were also sent over in the deal. Having all played with them at one point or another, he knows all three of them well.
"We all played together in Corpus, I started out the year in [Double-A] Corpus and we all played together. Corbin [Martin] actually started the year in Triple-A, but I had played the full year with him the year before and I was pretty close with him," he said of the pitcher.
They were immediately in a group chat together. The four newest Diamondbacks prospects talked about how quickly they had to move and get their stuff together. Beer and Bukauskas told the other two when they landed in Jackson to play with the Diamondbacks Double-A affiliate Jackson Generals.
"I told them that hopefully, I see them soon here," Rojas said of the newest Jackson Generals.
The Aces will be Rojas' third team in 2019, but he's familiar with the PCL. After opening the season with Houston's Double-A affiliate Corpus Christi, he was promoted to Triple-A Round Rock. In 53 games with Round Rock, Rojas hit .310 with a .987 OPS, 12 home runs, 16 doubles, 39 RBI and 19 stolen bases. He was named the Player of the Week on May 26, 2019.
In his three games since joining the Aces, Rojas is 12-for-20 with a home run, nine RBI, two doubles, a stolen base, and seven runs scored. He's also played all over the field, playing third his first game, shortstop his second and left field in his third.