Ka'ai Tom Homers in 5-0 Win To Complete Sweep
Lynchburg finishes the season 5-0 at Five County Stadium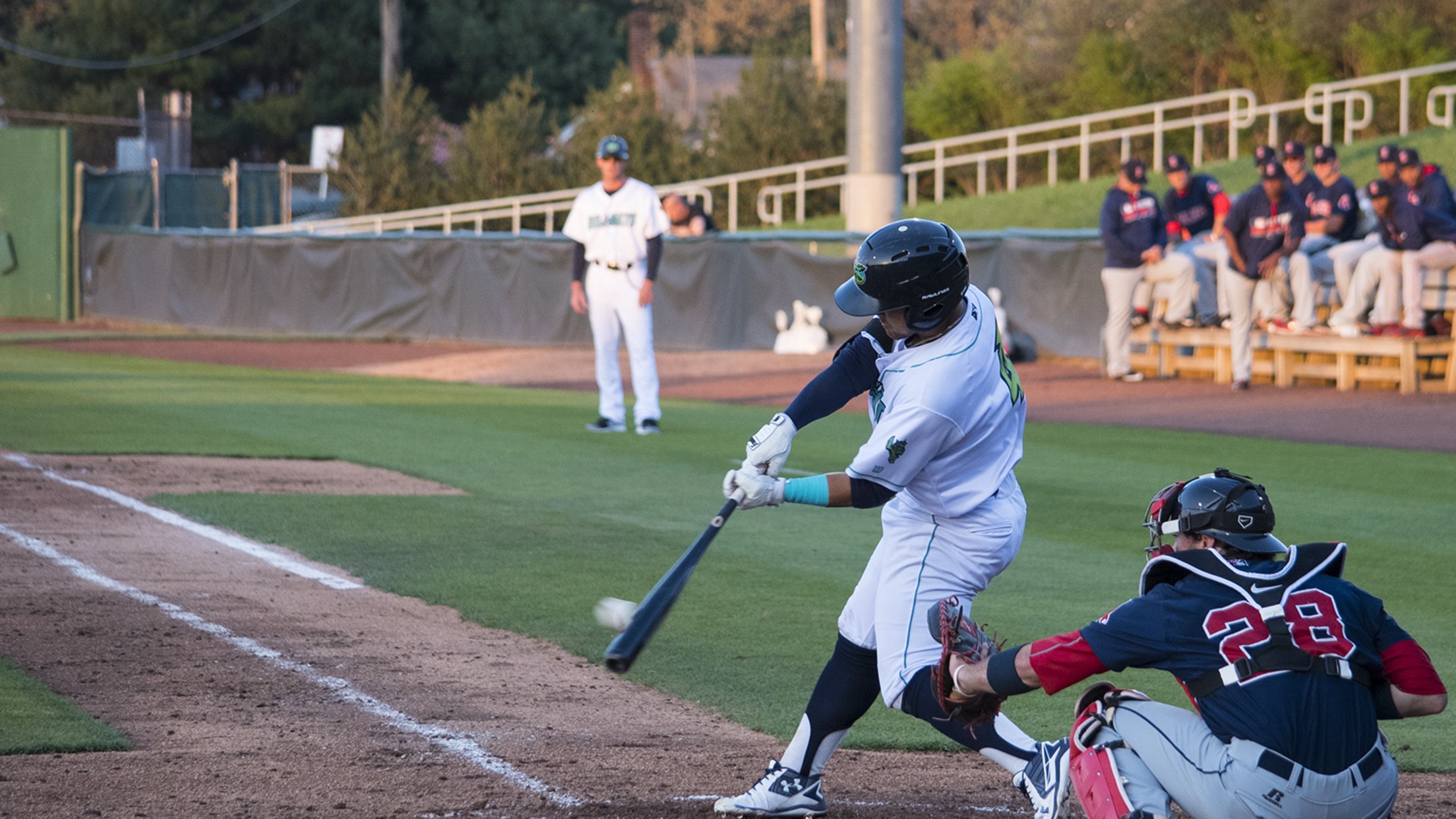 (Lindsay Carico)
Ka'ai Tom drove in the first four runs of the game, including a three-run homer in the sixth inning, which was plenty of offense in the Hillcats' 11th shutout of the season. Lynchburg completed a three-game sweep of the Carolina Mudcats with a 5-0 victory Thursday night at Five County
Ka'ai Tom drove in the first four runs of the game, including a three-run homer in the sixth inning, which was plenty of offense in the Hillcats' 11th shutout of the season. Lynchburg completed a three-game sweep of the Carolina Mudcats with a 5-0 victory Thursday night at Five County Stadium.
Brock Hartson (6-4) went six innings to extend his scoreless innings streak to 13 since returning from the Disabled List. He struck out five and held Carolina to three hits and three walks. Jared Robinson tossed two shutout frames of middle relief, and Justin Garcia worked around a leadoff error in the ninth to keep the Mudcats off the board.
In the fourth inning, Andrew Calica smacked a leadoff double. After the next two batters were retired, the Hillcats risked leaving him in scoring position, but Tom came through with a base hit to center field to make it a 1-0 game.
With two on and two outs in the sixth inning, Tom drilled a ball over the right field fence for his 10th home run of the season. It gave Tom his fourth four-RBI game in his career. Sicnarf Loopstok tallied the final run in the eighth when he brought home Calica with a sacrifice fly. Loopstok leads the team with 59 RBIs.
Lynchburg continues its six-game road trip when it begins a three-game series at Winston-Salem Friday night at 7 p.m. The Hillcats will send Dominic DeMasi (4-3, 2.99) to the mound against Alec Hansen (2-4, 2.38). The game can be heard live at www.lynchburg-hillcats.com.