Kent fires seven scoreless in a 2-1 win at Erie
Portland closes out the first half with their fifth straight win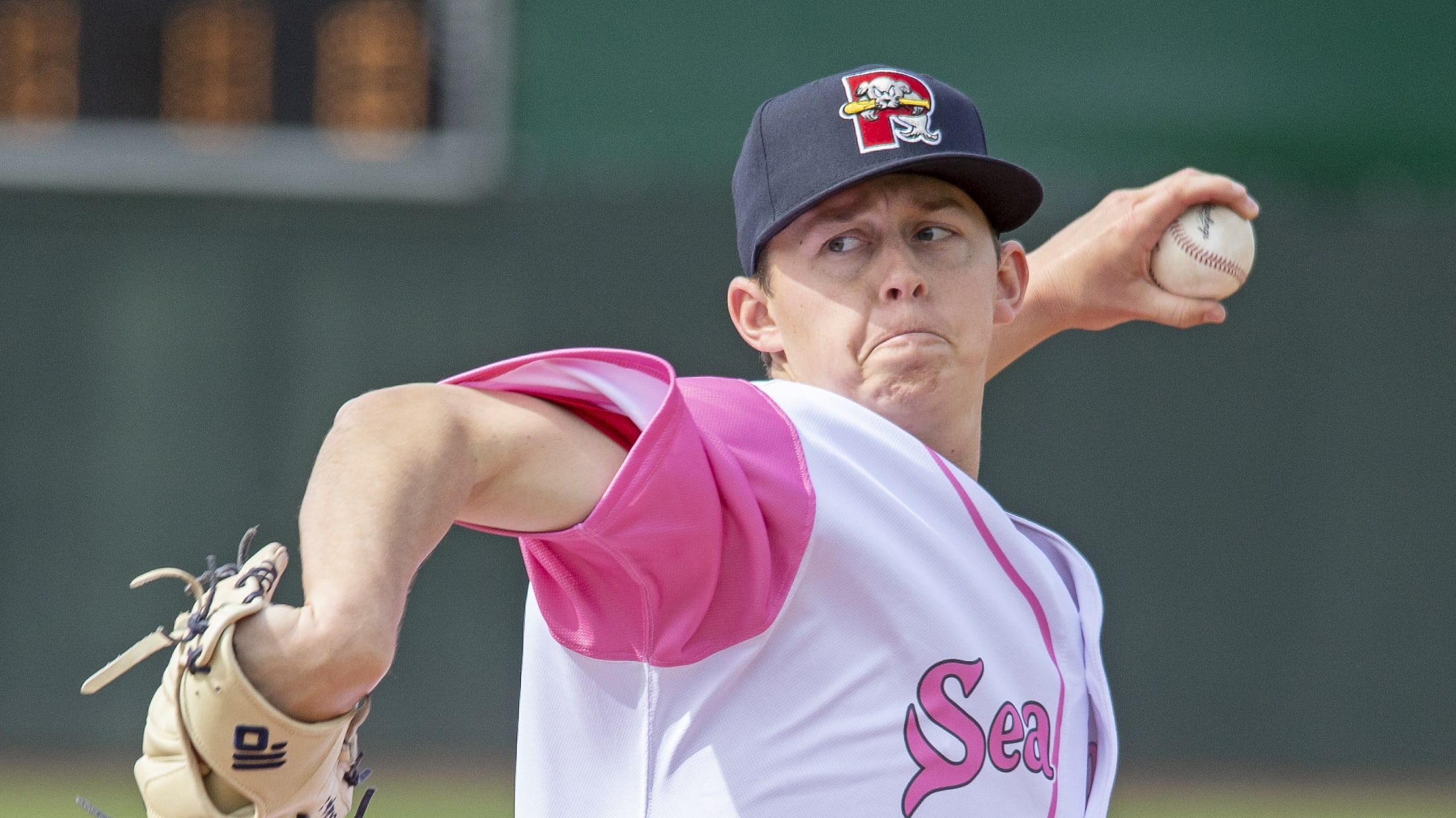 Erie, PA - The Portland Sea Dogs (27-40) closed out the first half with a 2-1 win over the Erie SeaWolves (31-34) on Tuesday night at UPMC Park. Portland won their fifth straight game, their longest winning streak since April 30-May 6, 2017 (won six straight). 
Erie, PA - The Portland Sea Dogs (27-40) closed out the first half with a 2-1 win over the Erie SeaWolves (31-34) on Tuesday night at UPMC Park. Portland won their fifth straight game, their longest winning streak since April 30-May 6, 2017 (won six straight).
Matthew Kent (2-2) fired seven scoreless frames on two hits, one walk, and two strikeouts to earn the win. Luke Tendler knocked in both runs with a double and a single.
Durbin Feltman earned a hold with a scoreless eighth, and despite allowing a homer in the ninth inning, Adam Lau earned his fourth save of the season.
Portland cracked the ice in the seventh inning against reliever Ethan DeCaster (L, 1-1). Brett Netzer led off with a single and scored on Tendler's double down the right-field line.
In the eighth, Tender's two-out RBI single scored Joey Curletta (2-for-4).
Lau yielded a solo-homer to Isaac Paredes in the ninth, but fanned Kody Eaves to end the game.
The Sea Dogs are 6-2 on the trip and 11-7 against the Western Division this season. The standings reset to 0-0 as the second half begins tomorrow.
Portland and the Erie SeaWolves (Tigers affiliate) open up the second half with a 12:05 PM start on Wednesday afternoon from UPMC Park. RHP Konner Wade (1-1, 4.15) makes his second start of the trip. The SeaWolves have RHP Anthony Castro (1-1, 5.13) on the hill. Radio coverage on the WPEI U.S. Cellular Sea Dogs Radio Network begins at 11:50 AM with Mike Antonellis. The game is available on the tune-in app and MiLB.TV.
Tickets for Portland's next homestand from June 21-26 are available at 207-879-9500 or seadogs.com. Book your nine inning vacation today!