Kowalczyk Hits Walk-Off Homer, Wood Ducks Stun Astros
Down East wins via walk-off for the third time in four games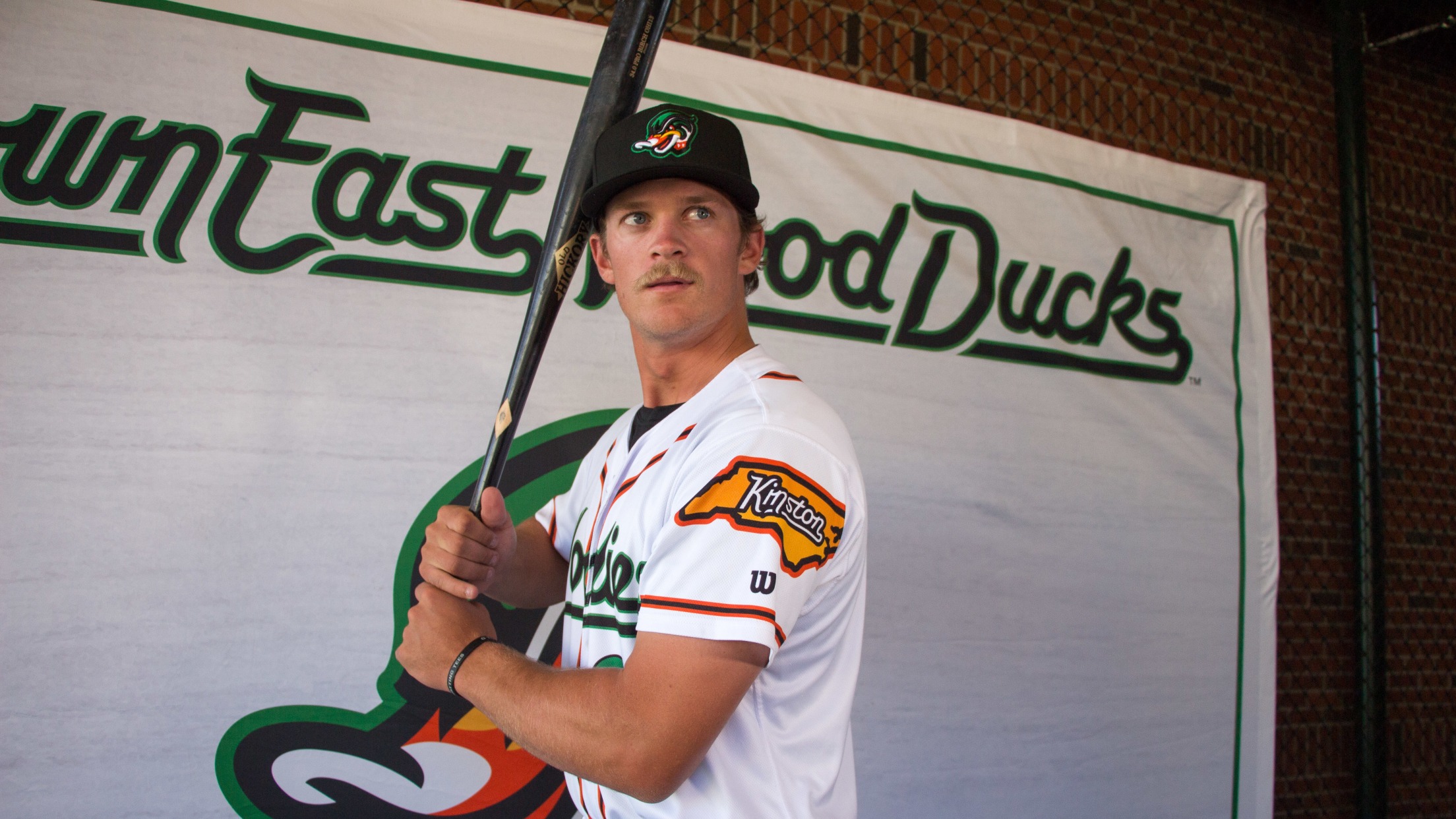 KINSTON, NC - For the third time in four games, the Wood Ducks claimed a walk-off victory to up their winning streak to five games. Alex Kowalczyk's solo homer with two outs in the ninth sealed the victory for Down East over Buies Creek on Tuesday night.Kowalczyk now has a
KINSTON, NC - For the third time in four games, the Wood Ducks claimed a walk-off victory to up their winning streak to five games. Alex Kowalczyk's solo homer with two outs in the ninth sealed the victory for Down East over Buies Creek on Tuesday night.
Kowalczyk now has a hit in four straight games, including a walk-off single he had on Friday night against the Carolina Mudcats. The Wood Ducks had three walk-off wins for all of 2017, and now have three in the first 25 games in 2018.
Down East did not expect to be batting in the bottom of the ninth after the first thanks to a five-run first inning. Leody Taveras started the Woodies' offense with a home run to left-center on the first pitch he saw. It was his first of the season and the second leadoff homer of the year for the Wood Ducks.
Later in the frame, Andretty Cordero and Chuck Leblanc added RBI doubles while Preston Scott pitched in with a two-run single. The DEWDs brought 10 batters to the plate in the inning.
The Astros used the long ball to get back into the game, highlighted by a game-tying three-run homer from Ronnie Dawson in the fifth. However the Woodies would respond in the bottom half with RBIs from Matt Whatley and Scott again.
Down East's bullpen held strong with Cole Wiper and Jacob Lemon combining for two scoreless innings and five strikeouts. Jacob Shortslef had the Astros down to their final strike before they tied the game in the top of the ninth at seven.
Prior to Kowalczyk's AB in the 9th, Buies Creek reliever Jesus Balaguer had retired all four batters he had faced with strikeouts, but Kowalczyk won it on a 3-1 pitch.
The win matches a franchise record with a five-game winning streak. Down East also gains a game on Buies Creek in the league standings and move to three games back in the first half race. Game two of the series is on Wednesday at 11:00 a.m. for the second Education Day of the season.