Kowalczyk Walks-Off Again, Woodies Sweep the Mudcats
Several contributors played huge roles in Down East's second sweep of the year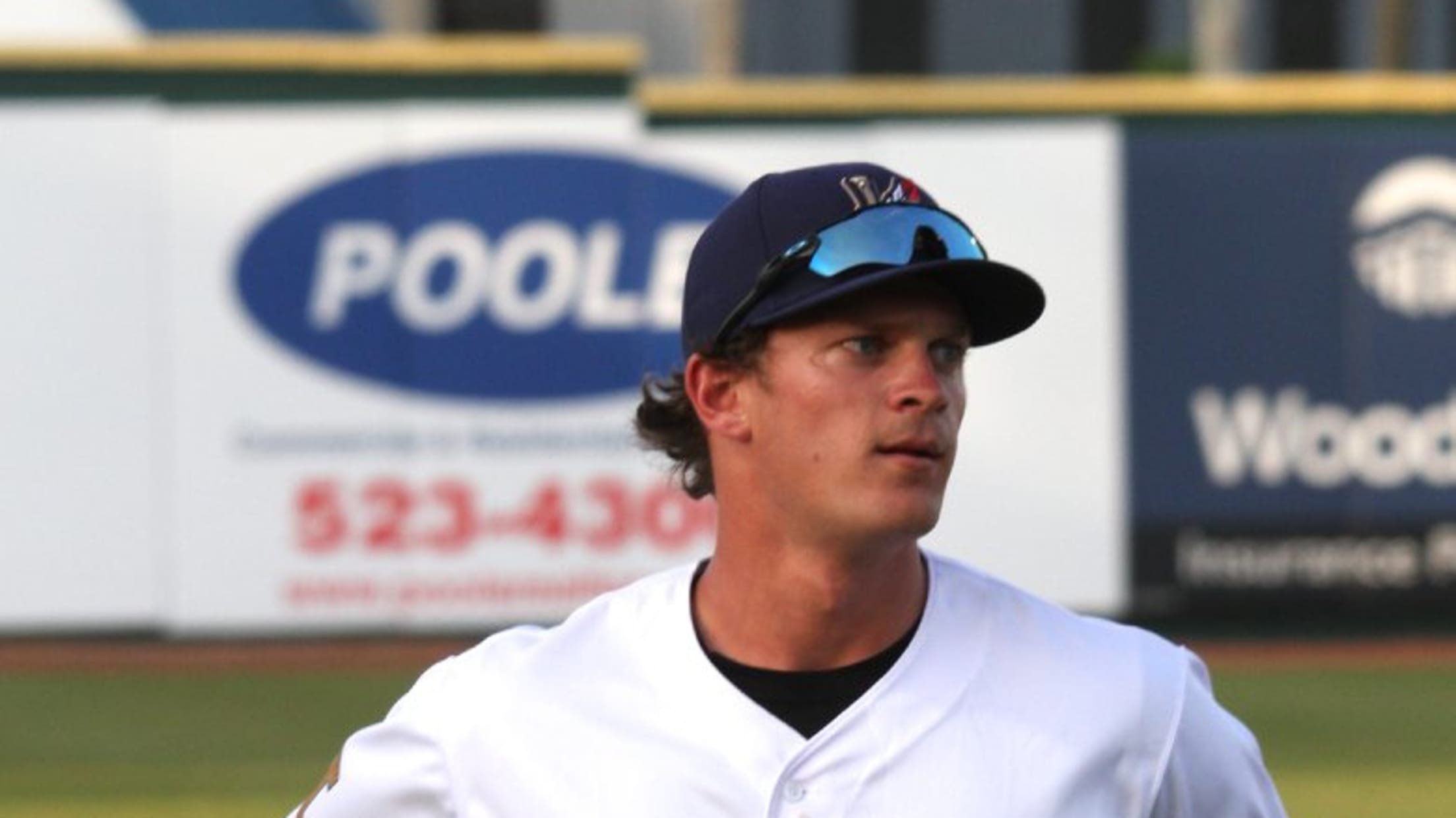 (Jimmy Kilpatrick)
KINSTON, NC - For the fifth time in 2018, the Wood Ducks claimed a win on a walk-off at Grainger Stadium. Alex Kowalczyk knocked a single through the left side in the 11th to score Anderson Tejeda from second. Down East (23-17) sweeps Carolina (18-22) three-games-to-none for the second time
KINSTON, NC - For the fifth time in 2018, the Wood Ducks claimed a win on a walk-off at Grainger Stadium. Alex Kowalczyk knocked a single through the left side in the 11th to score Anderson Tejeda from second. Down East (23-17) sweeps Carolina (18-22) three-games-to-none for the second time this season with the 6-5 win.
The winning hit overshadowed Blaine Prescott's big night at the plate - hitting two game-tying solo homers for his second multi-HR game of the season. His first led off the game and marked the third time this season a Wood Duck has opened the offense with a homer (LeDarious Clark & Leody Taveras).
And even still, those two performances overshadowed the work of the bullpen unit consisting of Jacob Shortslef, Cole Wiper, and Jairo Beras. The trio combined for ten strikeouts over six innings and did not forfeit an earned run.
Prescott's second homer in the eighth tied the game at four and would eventually force the game to extras.
Both teams traded a run in the tenth with the "placed runner" scoring. In the eleventh, the Mudcats opted for a sacrifice bunt to move the runner to third. Beras would respond by striking out the next two batters to end the frame with a zero.
Initially, Kowalczyk was showing bunt in the bottom of the 11th as he led off the inning. The count worked from 3-0 to 3-2, and he swung on the payoff pitch that resulted in the walk-off. Thursday was Kowalczyk's third walk-off of the season after previously having none in his professional career.
The Woodies move into solo second place, a half game back of the Buies Creek Astros for first place (who were rained out on Thursday). The team chasing the DEWDs in third, the Dash, come to town for a three-game series at Grainger Stadium starting Friday at 7:00 p.m.