Kranson and Wells Fuel Victory to Break Home Wins Record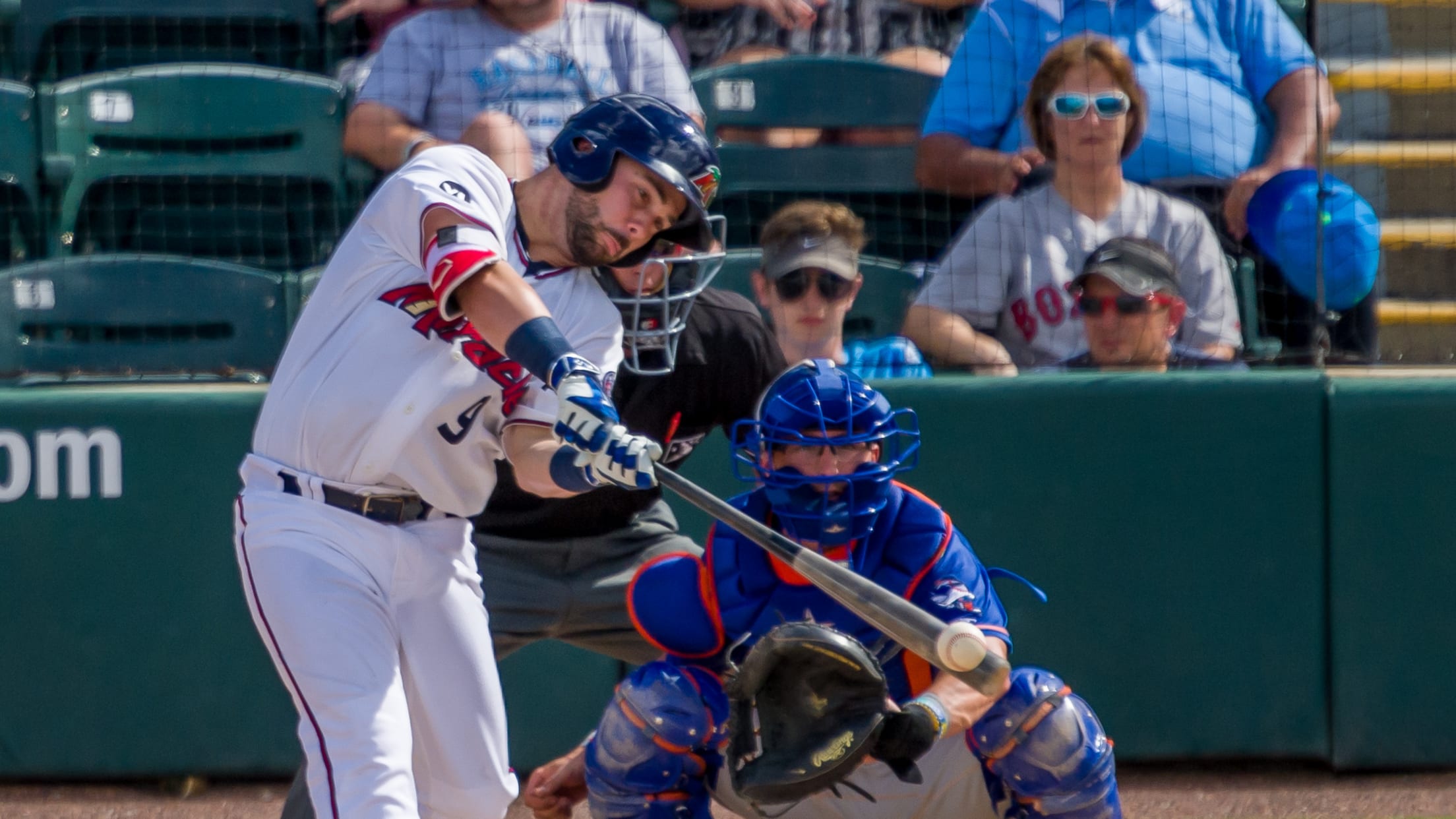 (Linwood Ferguson)
FORT MYERS, Fla. (September 2, 2017) - The Fort Myers Miracle (42-24) used solo home runs from Zander Wiel and Mitchell Kranson to defeat the Jupiter Hammerheads (32-33) 4-1 on Saturday night. The win is Fort Myers' 13th in a row at home and their 46th on the season, breaking a
FORT MYERS, Fla. (September 2, 2017) - The Fort Myers Miracle (42-24) used solo home runs from Zander Wiel and Mitchell Kranson to defeat the Jupiter Hammerheads (32-33) 4-1 on Saturday night. The win is Fort Myers' 13th in a row at home and their 46th on the season, breaking a franchise record for home wins.
LHP Lachlan Wells struck out seven over five two-hit innings and left the game in line for the win. Wiel's home run came in the bottom of the second against starter LHP Scott Squier. The Hammerheads tied the game in the sixth with LHP Tyler Jay (W, 3-0) on the mound when Joe Dunand ripped a two-out double down the right field line to score Junior Arrojo. Jay came back strong by fanning five over his two innings.
In the bottom of the sixth, Kranson ripped a solo shot to right field off RHP Lukas Schiraldi (L, 0-2) to give the Miracle a 2-1 lead. Fort Myers added a tally in the seventh on an Ariel Montesino RBI-single and one more in the eighth with a Kranson RBI-double to plate Wiel. Kranson delivered three extra-base hits on the night with two doubles and his tater.
RHP Tom Hackimer (Sv, 7) held the Hammerheads hitless over the final two frames to seal the win for Fort Myers.
The magic number stands at one with Charlotte still to complete their Saturday night contest. The Miracle and Hammerheads play one more on Sunday morning at 11:05 AM ET.
To stay up to date on upcoming promotional nights, follow the Miracle online at Miraclebaseball.com or through social media; Twitter: @MiracleBaseball, Instagram: fortmyersmiracle, Facebook: Fort Myers Miracle, Snapchat: ftmyersmiracle. To purchase tickets, visit MiracleBaseball.com/tickets. For further information or questions regarding the 2017 25th Anniversary Season, call the Miracle offices at (239) 768-4210.