L-Kings' offensive flurry drops Lugs, 4-1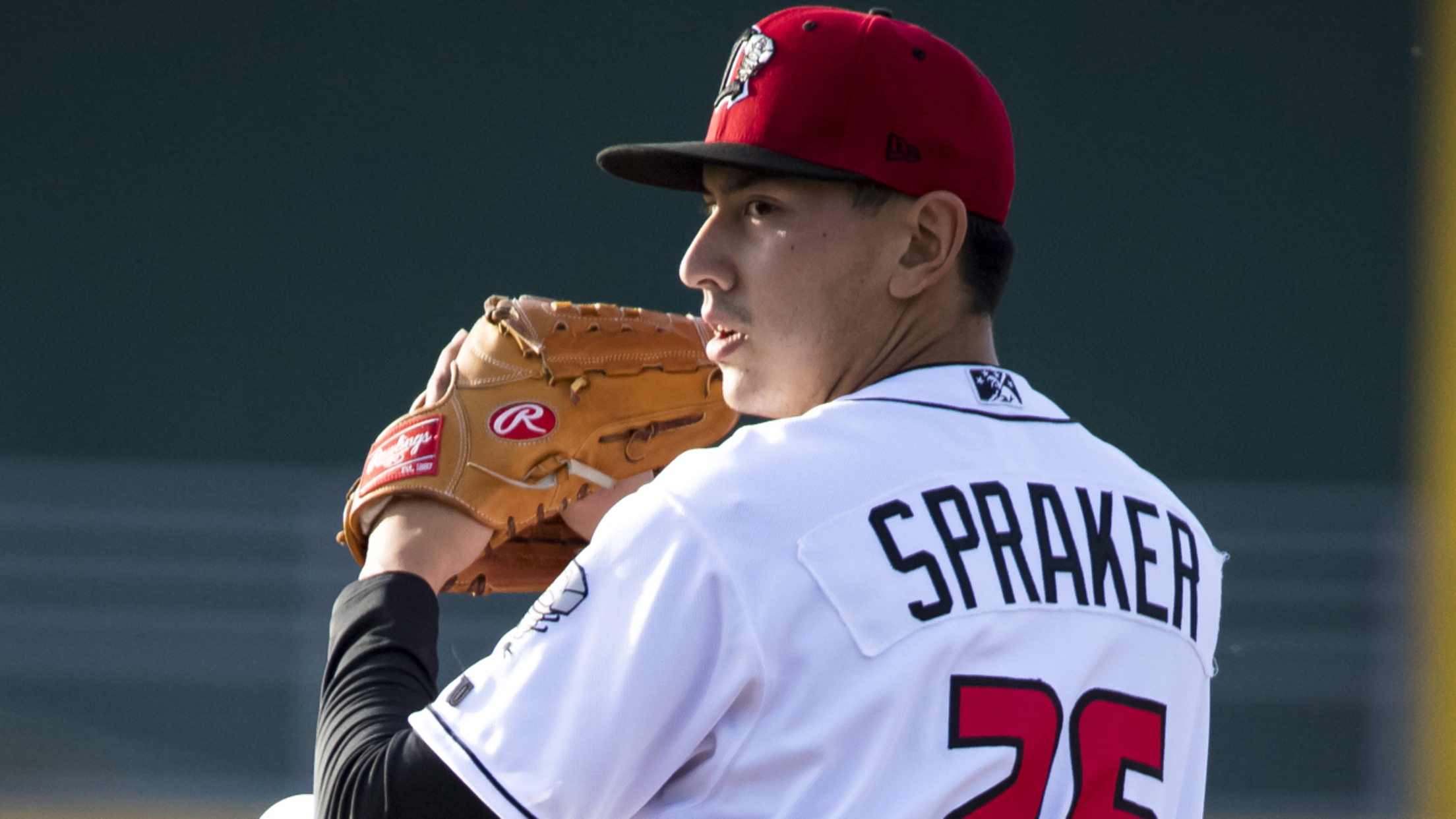 CLINTON, IA - The Clinton LumberKings (11-11, 50-42) lived up to their name in a four-batter span in the seventh inning, overshadowing a Graham Spraker gem with a 4-1 victory over the Lansing Lugnuts (13-10, 56-37) on Saturday night at Ashford University Field.Lugnuts starting pitcher Spraker walked Clinton leadoff hitter Joseph
CLINTON, IA - The Clinton LumberKings (11-11, 50-42) lived up to their name in a four-batter span in the seventh inning, overshadowing a Graham Spraker gem with a 4-1 victory over the Lansing Lugnuts (13-10, 56-37) on Saturday night at Ashford University Field.

Lugnuts starting pitcher Spraker walked Clinton leadoff hitter Joseph Rosa in the first inning, erased him with a double-play ball, and set down 16 consecutive LumberKings before Juan Camacho collected Clinton's first hit of the night with two outs in the sixth.

A Rosa groundout followed, finishing six innings of one-hit shutout ball for the Quincy University product, including five strikeouts.
Thanks to Spraker's effort and a Norberto Obeso third-inning home run, the Lugnuts brought a 1-0 lead to the seventh - only to see new reliever Brody Rodning (Blown Save, 2; Loss, 1-3) welcomed to the game by an Ariel Sandoval single, Ryan Costello two-run homer, Eugene Helder double and Jack Larsen two-run homer.

Clinton starter Clay Chandler struck out nine batters in six innings, giving up both the homer plus a single to Obeso but nothing else. Marvin Gorgas (Win, 4-2) pitched a hitless seventh and eighth, striking out two batters in each inning.

Ryan Noda drew his league-leading 71st walk of the year in the ninth, but Collin Kober (Save, 6) stranded him at third base to end the game.

The Nuts send spot-starting right-hander Kyle Weatherly (2.84 ERA) against Clinton left-hander Ray Kerr (4.54) in the middle game of the three-game series, set for 3:00 p.m. Eastern on Sunday.

The Lugnuts next return to Cooley Law School Stadium on a Winning Wednesday, July 18th, opening a six-game homestand with the Peoria Chiefs and the Cedar Rapids Kernels. To purchase tickets, visit lansinglugnuts.com or call (517) 485-4500.
# # #