Larkins and Spraker strong in 2-1 loss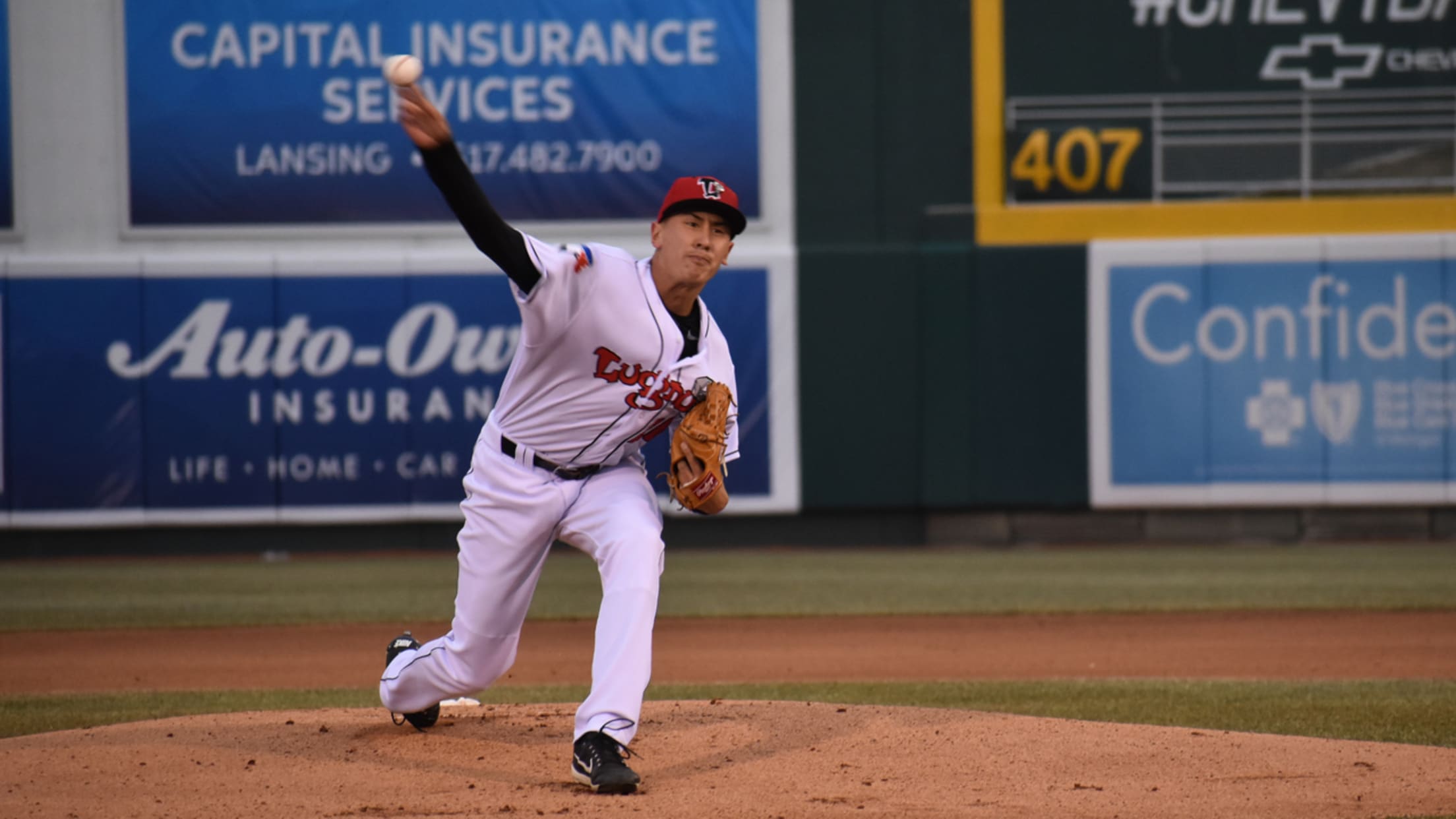 (Renae Weaver)
SOUTH BEND, Ind. - Turner Larkins and Graham Spraker pitched well, but the Lansing Lugnuts (8-6) left a slew of runners on the bases in a 2-1 loss to the South Bend Cubs (7-6) on Saturday night at Four Winds Field.The Cubs scored their only runs in the third inning
SOUTH BEND, Ind. - Turner Larkins and Graham Spraker pitched well, but the Lansing Lugnuts (8-6) left a slew of runners on the bases in a 2-1 loss to the South Bend Cubs (7-6) on Saturday night at Four Winds Field.

The Cubs scored their only runs in the third inning off Larkins (Loss, 1-2). Roberto Caro drove in the first run on a sacrifice fly to center field. Jhonny Bethencourt followed with an RBI single to give South Bend a 2-0 lead.

In his other four innings, Larkins faced the minimum, finishing with four hits allowed, two strikeouts and no walks.
Spraker tossed three relief innings, allowing three hits, no runs, walking one and striking out five Cubs, finishing his outing by whiffing 3-4 batters Yeiler Peguero and Austin Filiere to strand the bases loaded in the eighth.

The Lugnuts' offense, however, was stymied by three South Bend pitchers, going 2-for-19 with runners in scoring position and leaving 13 runners on base.

Lansing's only run was scored in the seventh inning: a Christian Williams RBI single to left field, bringing in Kevin Vicuña . Kacy Clemens attempted to score from second base on the play, but was thrown out by left fielder Caro.

Cubs starter Javier Assad (Win, 2-0) tossed five innings of scoreless ball, allowing just six hits, one walk and striking out seven Lugnuts. Yapson Gomez handled the sixth and seventh innings before Brian Glowicki (Save 3) recorded the final six outs.u1:p

In defeat, Vicuña, Williams, Young and Clemens all doubled. Williams went 2-for-4, picking up his seventh RBI of the season. Ryan Noda went 1-for-4 with a walk to extend his consecutive on-base streak to 12 games; Clemens increased his own streak to 12 games with a 1-for-4 showing with a HBP; and Vicuña increased his hitting streak to nine games while raising his batting average to .362 by going 2-for-5, his seventh multi-hit game of the year. u1:p

The rubber match of the three-game series will be held at 2:05 p.m. Sunday at Four Winds Field, with Lugnuts right-hander Maverik Buffo (9.95 ERA) opposing Cubs 1st-rounder Brendon Little (13.50).

The Nuts return to Cooley Law School Stadium on Monday, April 23rd, opening a four-game homestand with the Dayton Dragons on the first Dog Days of Summer of the year. To purchase tickets, visit lansinglugnuts.com or call (517) 485-4500.
# # #