Late rally for the 'Dogs, win 5-1 at Trenton
De La Guerra and Gorst lead the way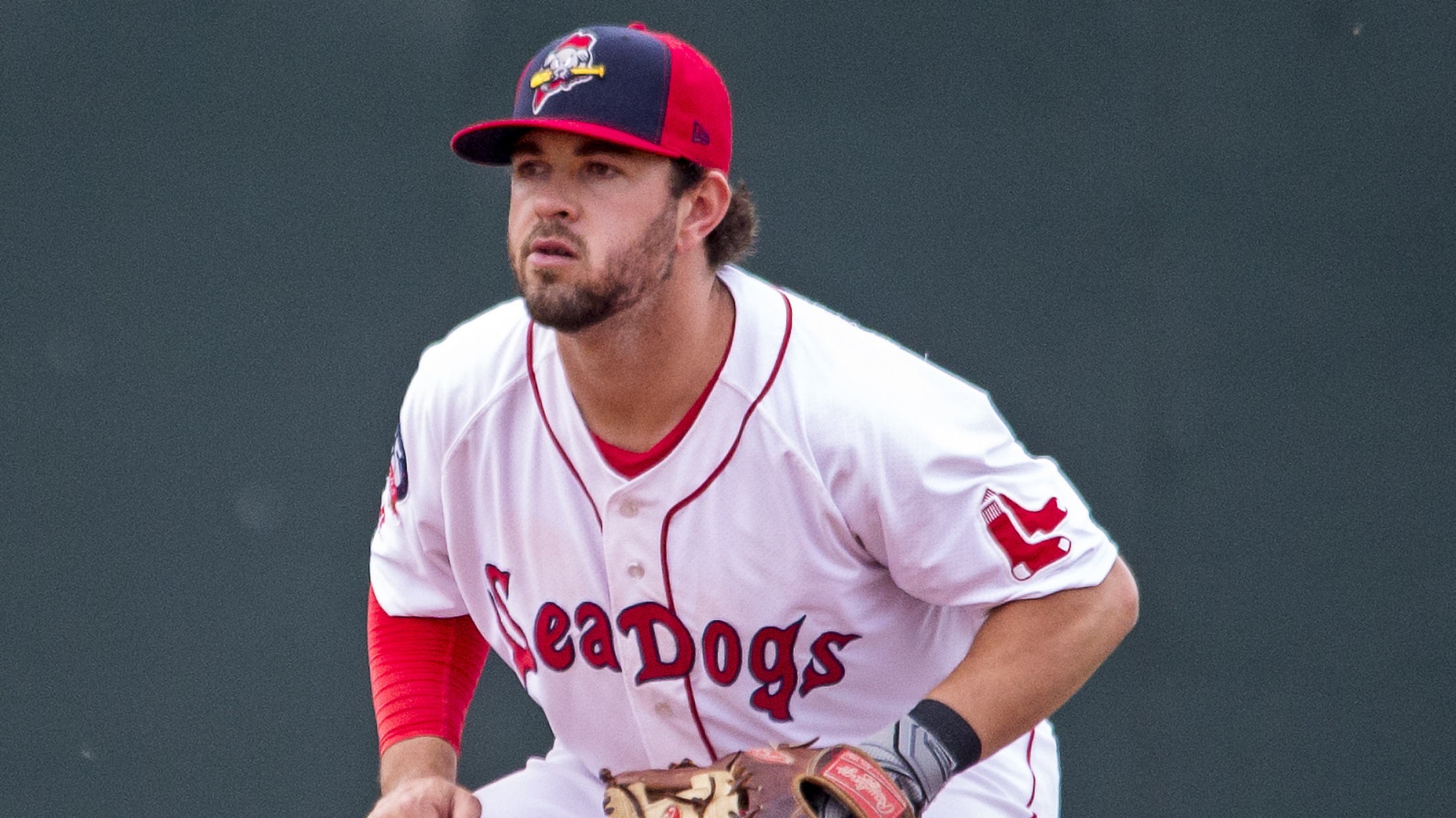 Trenton, N.J. - Chad De La Guerra hit a game-winning two-run homer in the eighth, and Matthew Gorst (2-0) worked four scoreless frames, aiding the Portland Sea Dogs (43-60) in a 5-1 win over the Trenton Thunder (57-47) on Friday night at Arm & Hammer Park. The series is tied
Trenton, N.J. - Chad De La Guerra hit a game-winning two-run homer in the eighth, and Matthew Gorst (2-0) worked four scoreless frames, aiding the Portland Sea Dogs (43-60) in a 5-1 win over the Trenton Thunder (57-47) on Friday night at Arm & Hammer Park. The series is tied at one game apiece.
Portland trailed 1-0 when Jeff Hendrix delivered an RBI single off Kyle Hart (ND) in the fourth inning. Hart worked five strong innings on just five hits and one run.
The game was delayed at 8:42 due to rain and resumed at 9:55 in the bottom of the sixth inning.
Portland's rally began with two outs in the eighth inning off losing pitcher Phillip Diehl. Jeremy Rivera drew a two-out walk, and De La Guerra hit a two-run homer on a 1-2 pitch.
Gorst tied a career-high with four innings of work, scattering two hits, one walk, fanned three. The righty has not allowed a run in 18.1 innings, and just one unearned run in 20.1 innings in nine Double-A outings.
Trenton starter Trevor Stephan worked 5.2 scoreless on two hits and seven strikeouts.
The Sea Dogs put the game away in the ninth inning with three runs. Austin Rei (2-for-3) reached on a run-scoring fielder's choice. On the play, a throwing error by the SS enabled a second run to score. The first run scored on a wild pitch.
The Sea Dogs and Trenton Thunder (Yankees affiliate) continue their four-game series on Saturday night beginning at 7:00 PM from Arm & Hammer Park. Lefty Dedgar Jimenez (6-7, 5.07) makes a start for the Sea Dogs. Trenton counters with Domingo Acevedo (2-3, 2.81). Radio coverage with Mike Antonellis begins at 6:45 PM on the WPEI U.S. Cellular Sea Dogs Radio Network. MiLB.TV starts at 6:55 PM.