League-high nine Missions headed to Texas League All-Star Game
Fernando Tatis Jr., Josh Naylor and Logan Allen headline San Antonio selections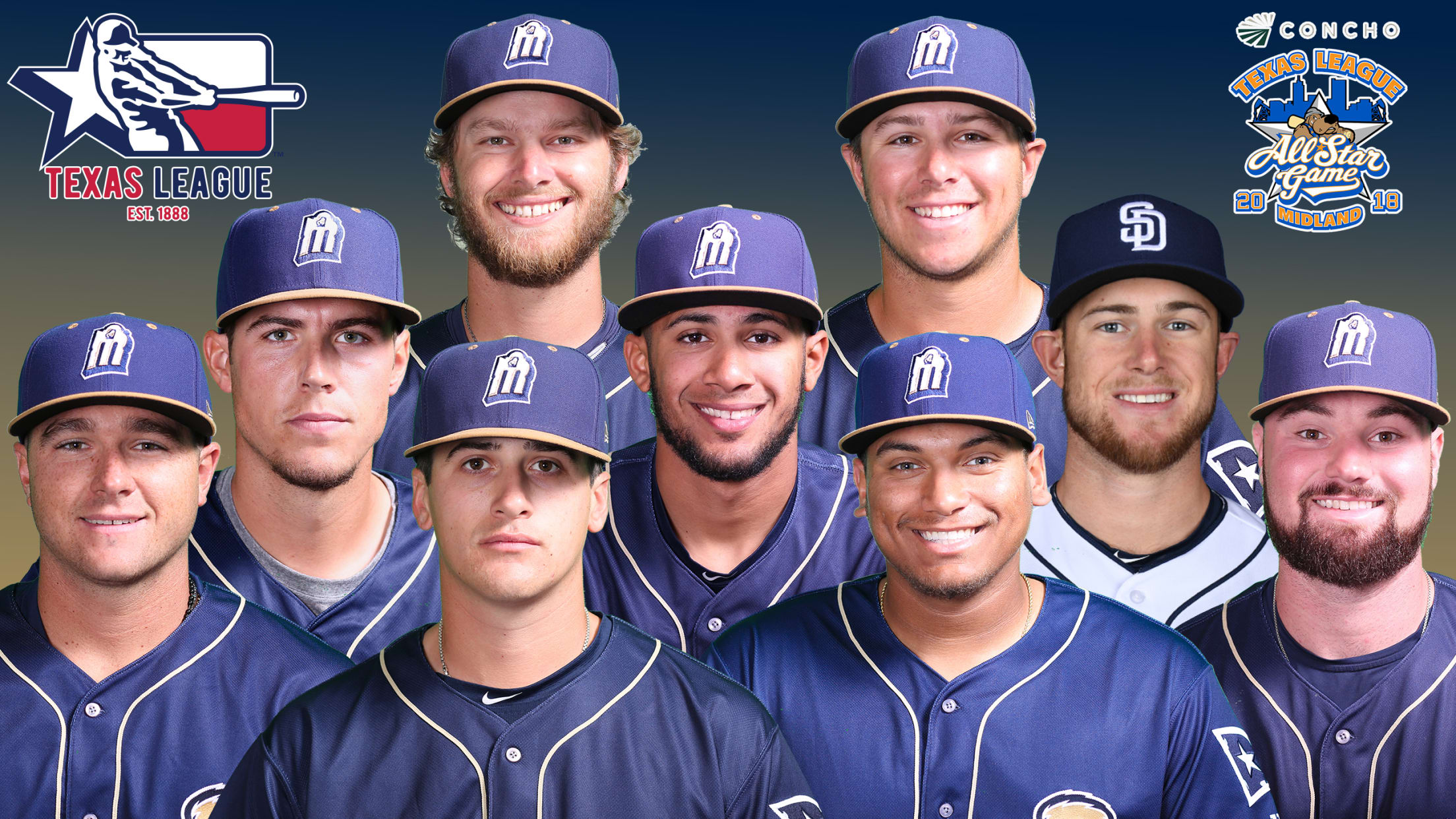 San Antonio - On Wednesday, Texas League President Tim Purpura announced the rosters for the 82nd Annual Texas League All-Star Game, which will be held Tuesday, June 26 at Security Bank Ballpark in Midland, TX.The Missions will be sending a league-best nine players to Midland, with Tatis Jr., Naylor and
San Antonio - On Wednesday, Texas League President Tim Purpura announced the rosters for the 82nd Annual Texas League All-Star Game, which will be held Tuesday, June 26 at Security Bank Ballpark in Midland, TX.
The Missions will be sending a league-best nine players to Midland, with Tatis Jr., Naylor and Allen being joined by catcher Austin Allen, third baseman Ty France, infielder River Stevens and pitchers Cal Quantrill, Brad Wieck and Rowan Wick.
Tatis Jr., the reigning Texas League Player of the Month, is batting .280 (73-for-261) with 18 doubles, 11 homers, 33 RBI and 58 runs scored through 65 games this season. The 19-year-old infielder leads the TL in runs scored in addition to ranking second in both total bases (132) and extra-base hits (33) and is tied for fifth in home runs.
Naylor is the TL's RBI leader with 51 over 63 games this season for San Antonio. The 1B/LF is also third in total bases (128).
Logan Allen, who is currently on the DL with an ankle injury, is 8-2 with a 2.93 ERA and 80 strikeouts over 73.2 innings (12 starts). The southpaw leads the league in wins and strikeouts and is tied for the lead in innings pitch. Allen also ranks second in ERA and fourth in WHIP.
Austin Allen enters Thursday atop the Texas League in both total bases (135) and slugging (.590). The C/1B was the league's Player of the Month in April and ranks second in doubles and 10th in AVG. (continued on page 2).
Quantrill, San Diego's No. 4 prospect according to MLB.com, is 5-3 with a 4.20 ERA this season in 13 starts. The right-hander has been especially strong in June, going 2-0 with a 2.13 ERA and 12 strikeouts over 12.2 innings (two starts).
France continues to be a consistent performer for the Missions, batting .267 with 14 doubles, nine homers and 45 RBI (T-4th) in 65 games.
Wieck is second in the league in saves with nine and has not allowed an earned run since April 30 (15 appearances). Wick has fanned 32 over 26.1 innings. Stevens, who is also on the DL, was batting .311 (33-for-106) in 34 games.
San Antonio (41-24) resumes its four-game series at Frisco (21-44) Thursday at 7:05 PM. The Missions hold a two-game lead over the Corpus Christi Hooks (39-26) with five games left in the half. The two teams meet again Sunday at Wolff Stadium to open up a four-game series. The first of the season will end after the second game (Monday, June 18) of the Hooks series.