Remembering a Hall of Fame Career
Biz Mackey honored in Negro Leagues centennial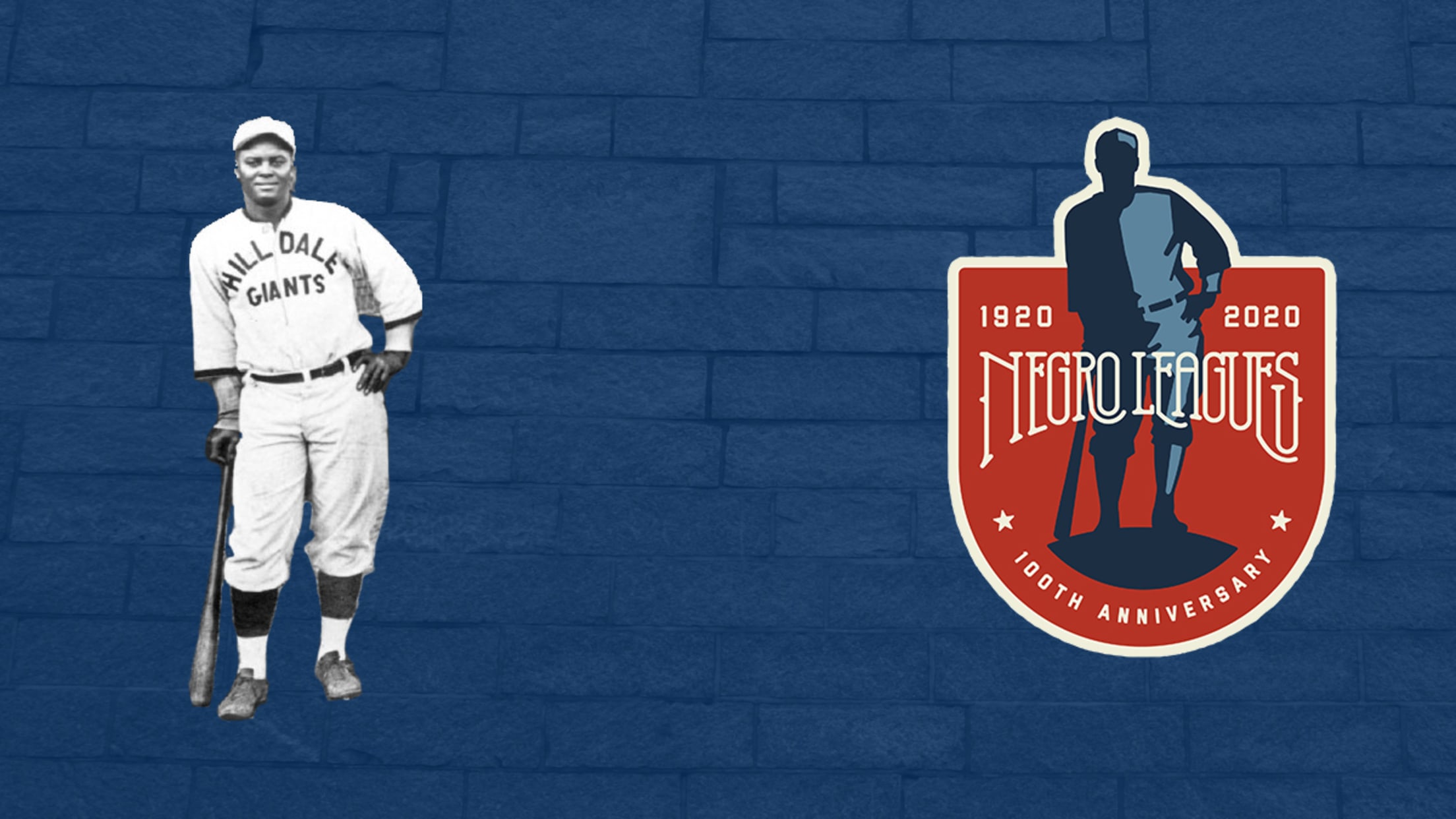 Like a row of Texas bluebonnets on a spring day, the legacy of James Raleigh "Biz" Mackey just keeps on blooming. It all started in 2006 when Mackey was installed posthumously in the National Baseball Hall of Fame. The bloom continued in 2018 with the publication of a book, which
Missions to Re-Air 2019 Home Opener as part of #MiLBAtHomeOpener Initiative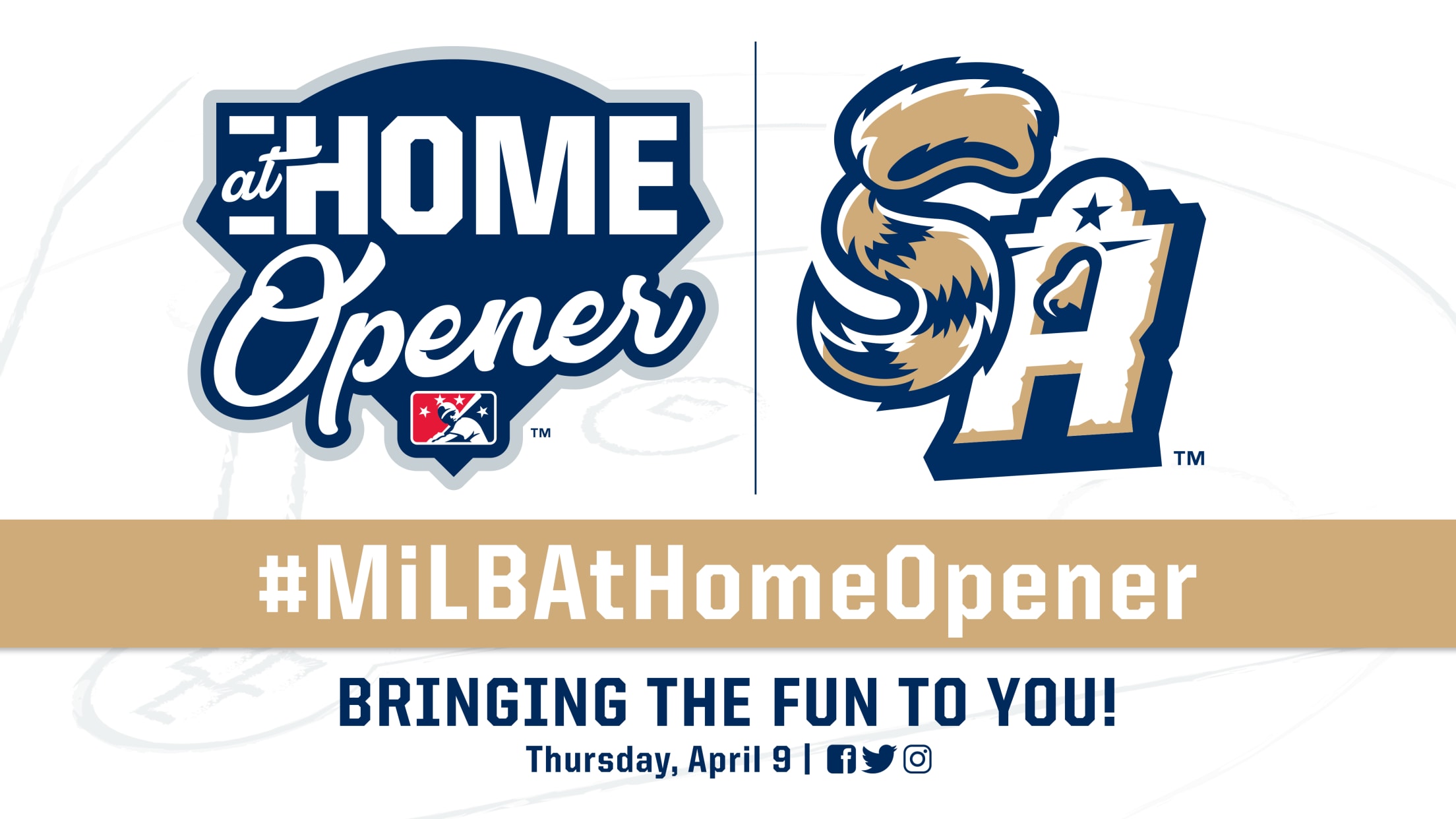 San Antonio – The San Antonio Missions in conjunction with Minor League Baseball are launching the #MiLBAtHomeOpener initiative on Thursday, April 9. The 2020 Minor League Baseball season was set to begin on Thursday but has been postponed due to the ongoing pandemic caused by Covid-19. Throughout the day on
Feeling Grateful for a 'Miracle' Recovery
Rich Dauer looks back on a scary day in Houston in 2017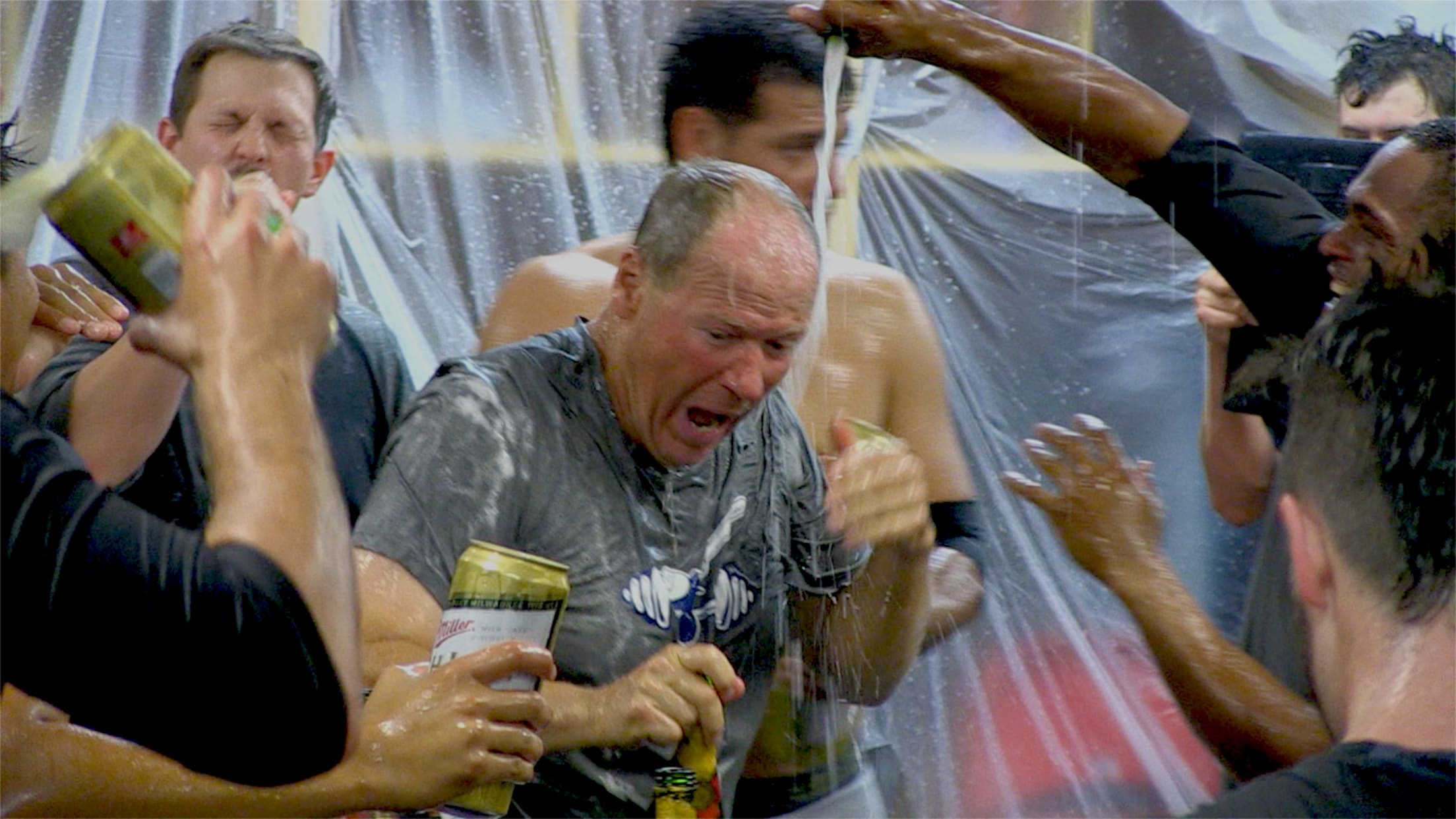 In the best baseball news that I have heard all spring, Rich Dauer says he is feeling good physically. He says he is feeling "perfectly fine" some 29 months after he had emergency brain surgery on the day of the Houston Astros' World Series championship celebration. "I hope I don't
Staying Busy During Tough Times
Missions Champion Johan Limonta Feels Blessed to Coach the Game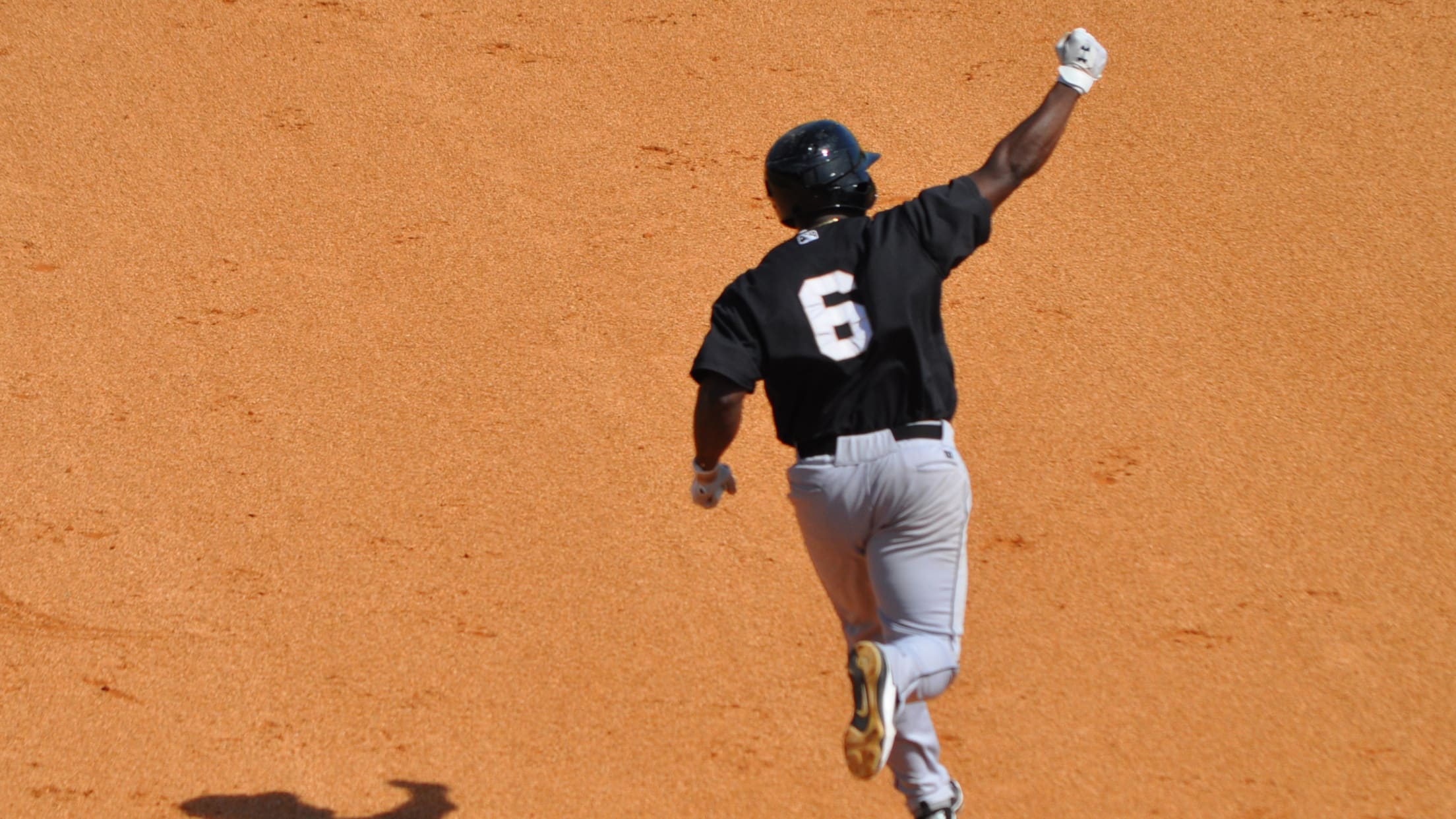 The coronavirus seemingly affects everything in American life these days. But Johan Limonta isn't too concerned about what sort of impact it might have on his job as a Houston-area youth baseball instructor. Limonta, a playoff star for the 2013 Texas League champion San Antonio Missions, lives in Katy. His
Hunkering Down in a Pandemic
Rick Sweet Embraces the Challenges of a New World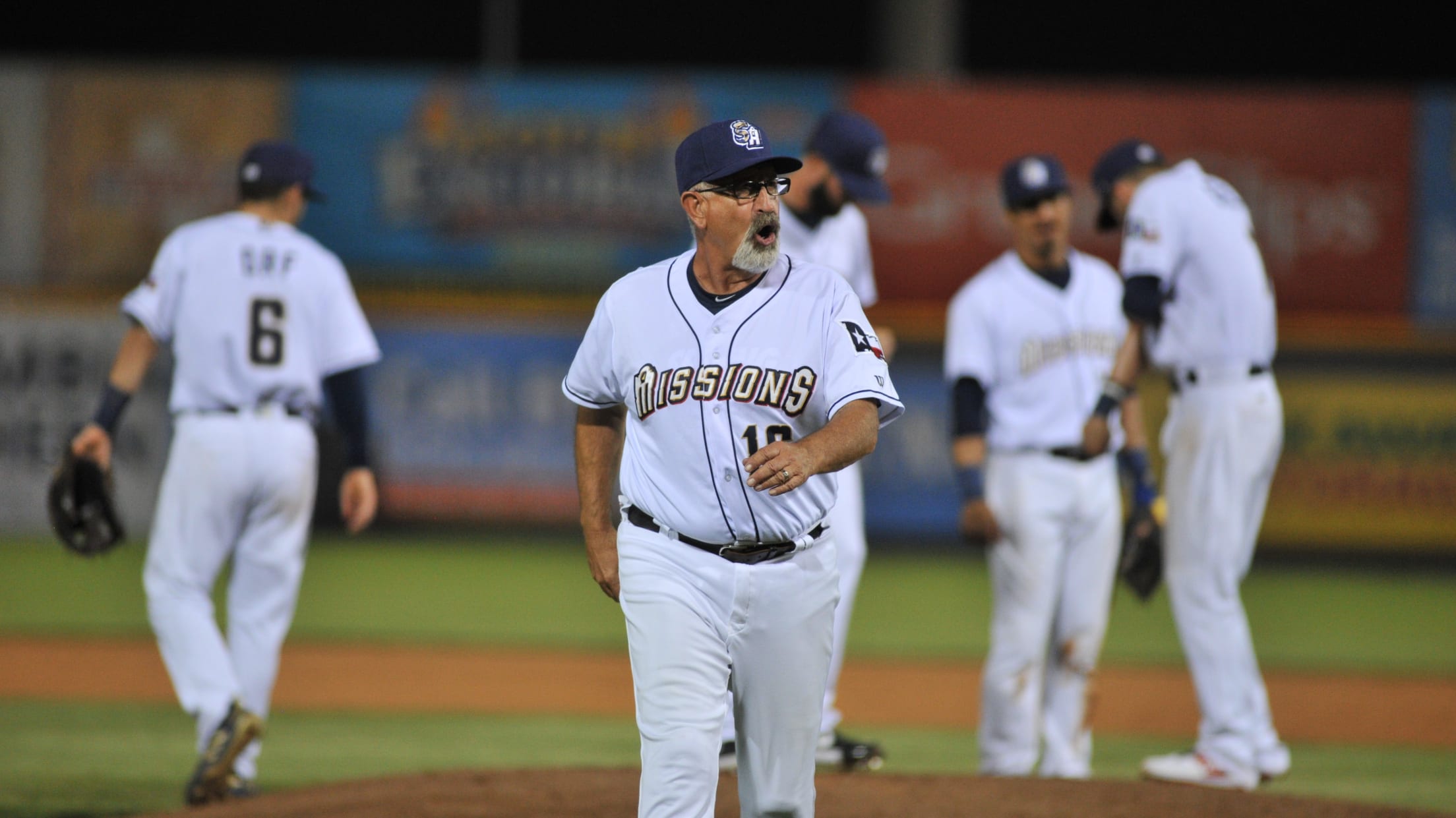 Normally, San Antonio Missions manager Rick Sweet spends most of March on a baseball field at spring training. He reports to work on a daily basis, either attending meetings, conducting practices or observing from the dugout as players battle for roster spots in minor-league exhibition games. This year, it's different.
We understand that Major League Baseball has suspended the remainder of spring training while both MLB and MiLB will delay the start of the 2020 season due to national emergency created by the coronavirus pandemic. As an affiliate of the Milwaukee Brewers, a Major League Baseball Club, this decision will
Seeing it All From the Radio Booth
Mike Saeger Reflects on a Decade as the "Voice of the Missions"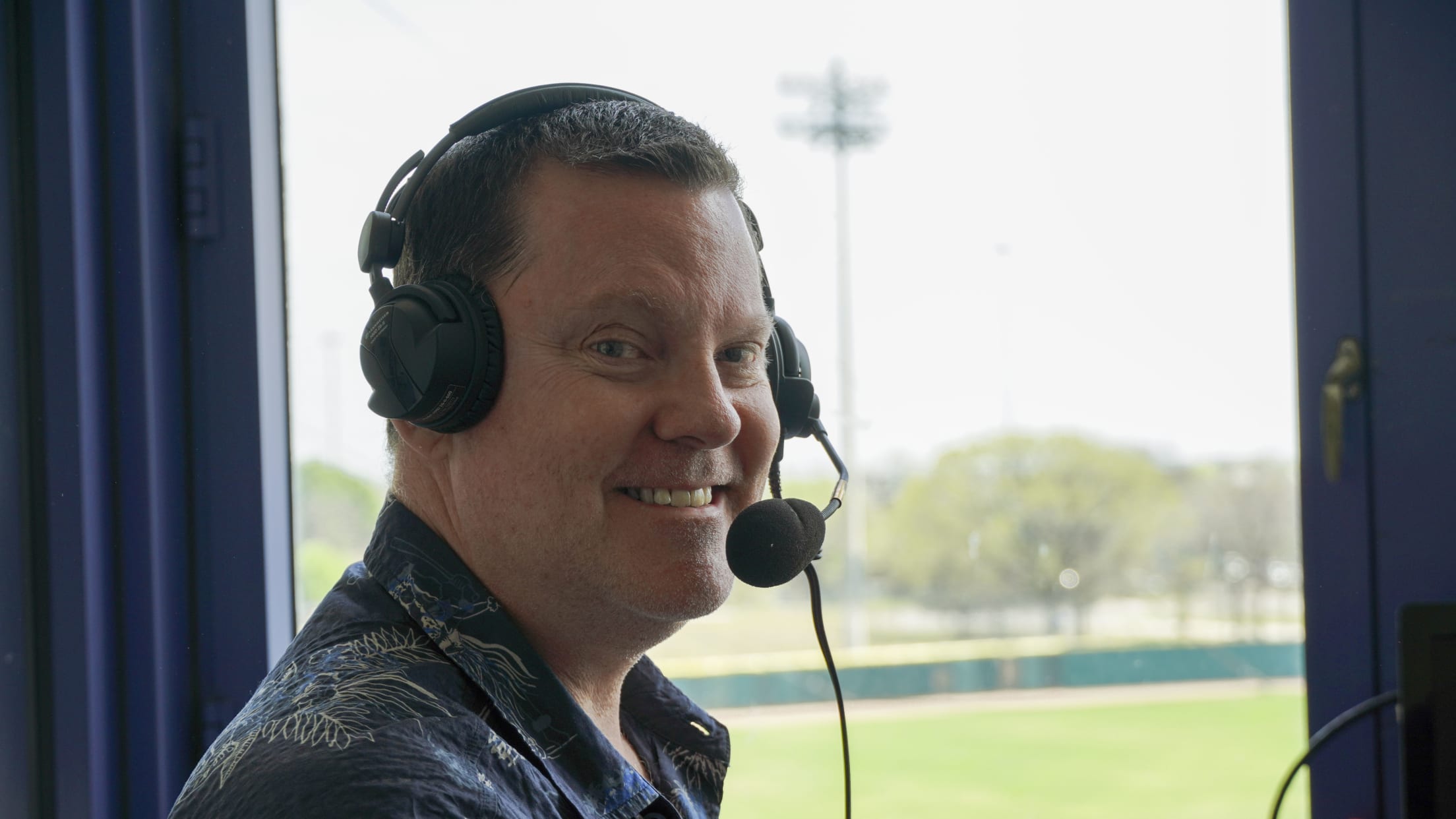 Mike Saeger has seen it all in baseball. Winners and losers. No-hitters and walk-off grand slams. The 53-year-old Californian has even seen a ground-rule double that rolled into the dugout. Seriously. "It was probably one of the craziest plays I've witnessed personally," said Saeger, a 29-year veteran radio broadcaster who
Preliminary Promotional Schedule Unveiled for Missions' 2020 Season
Easton Corbin Postgame Concert, Christmas in July, 10 Fireworks Nights, Giveaways Highlight 2020 Season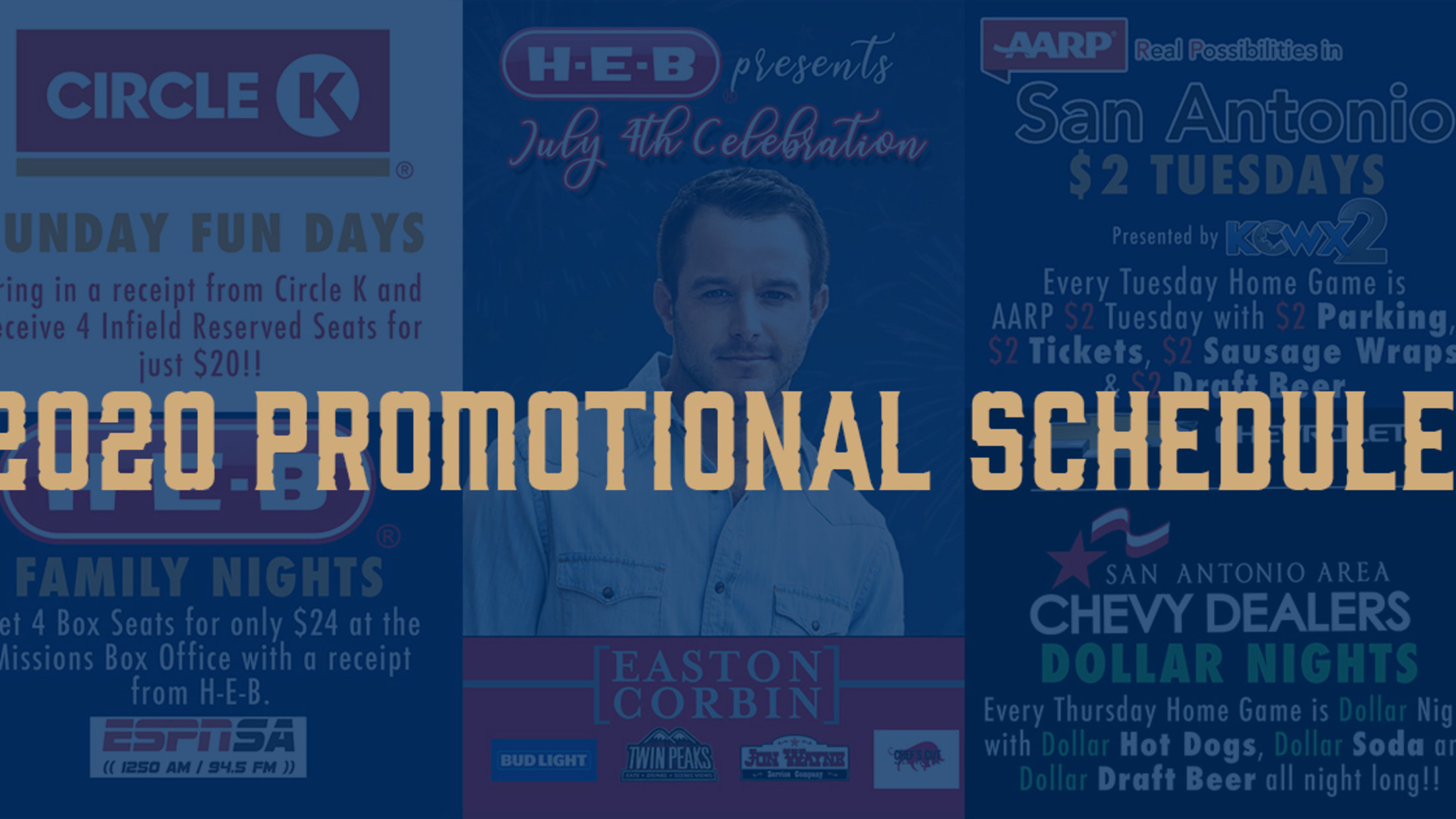 San Antonio – The San Antonio Missions announced today their preliminary promotional schedule for the 2020 season. The 70-game slate is highlighted by an Easton Corbin July 4 postgame concert, 10 fireworks nights, Christmas in July, a 100th anniversary celebration of the Negro Leagues, and four jersey giveaways. Country music
Overachieving With Consistent Performance
Thomas Jankins earns an invitation to major league spring training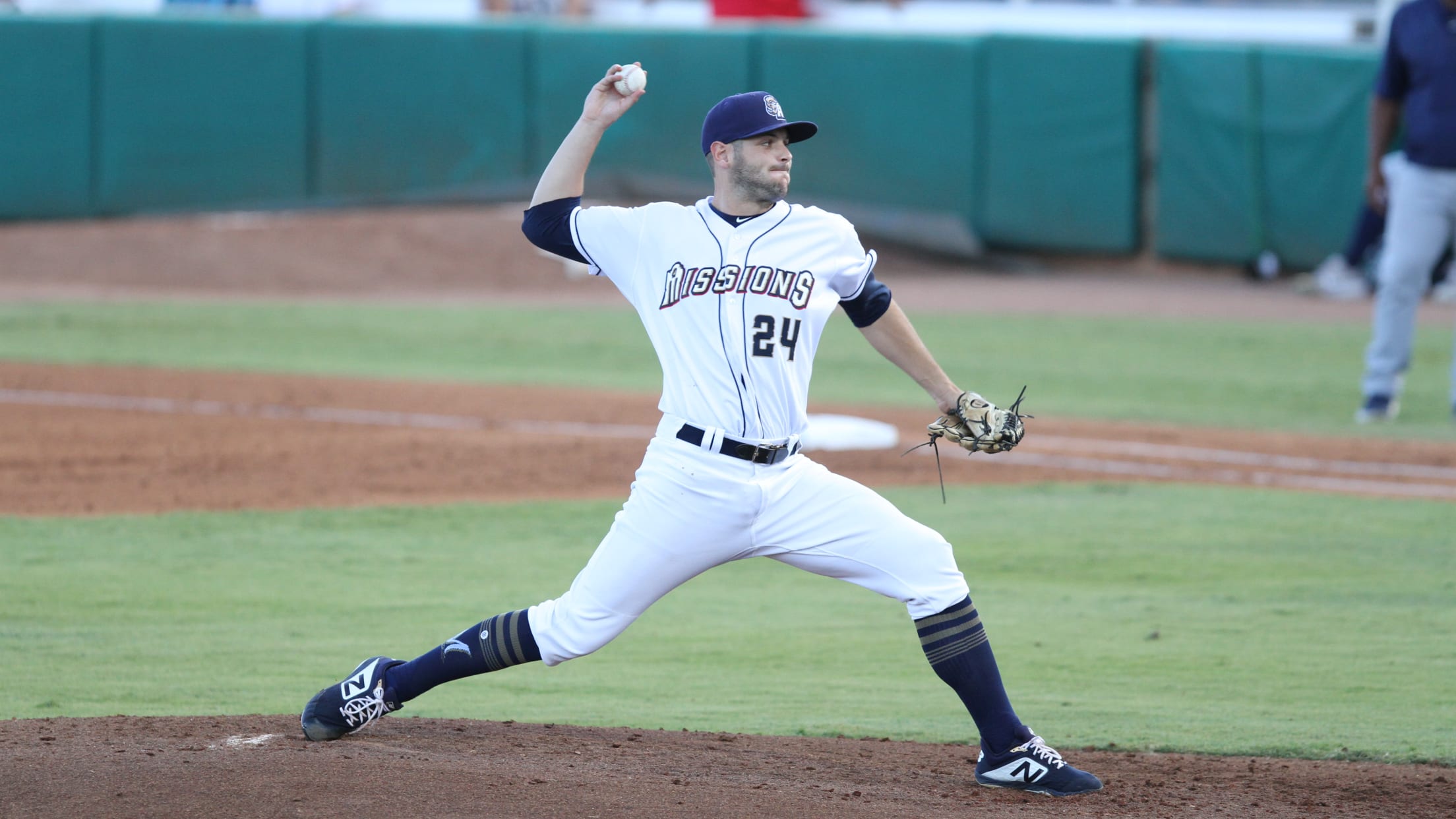 Thomas Jankins likes to stay as busy as possible in the winter months. In fact, Jankins spends so much time with baseball when he's away from his summer job as a pitcher in the Milwaukee Brewers organization, it's like he hardly has any offseason at all. For the past three
Missions to Host Second Job Fair on Saturday, March 7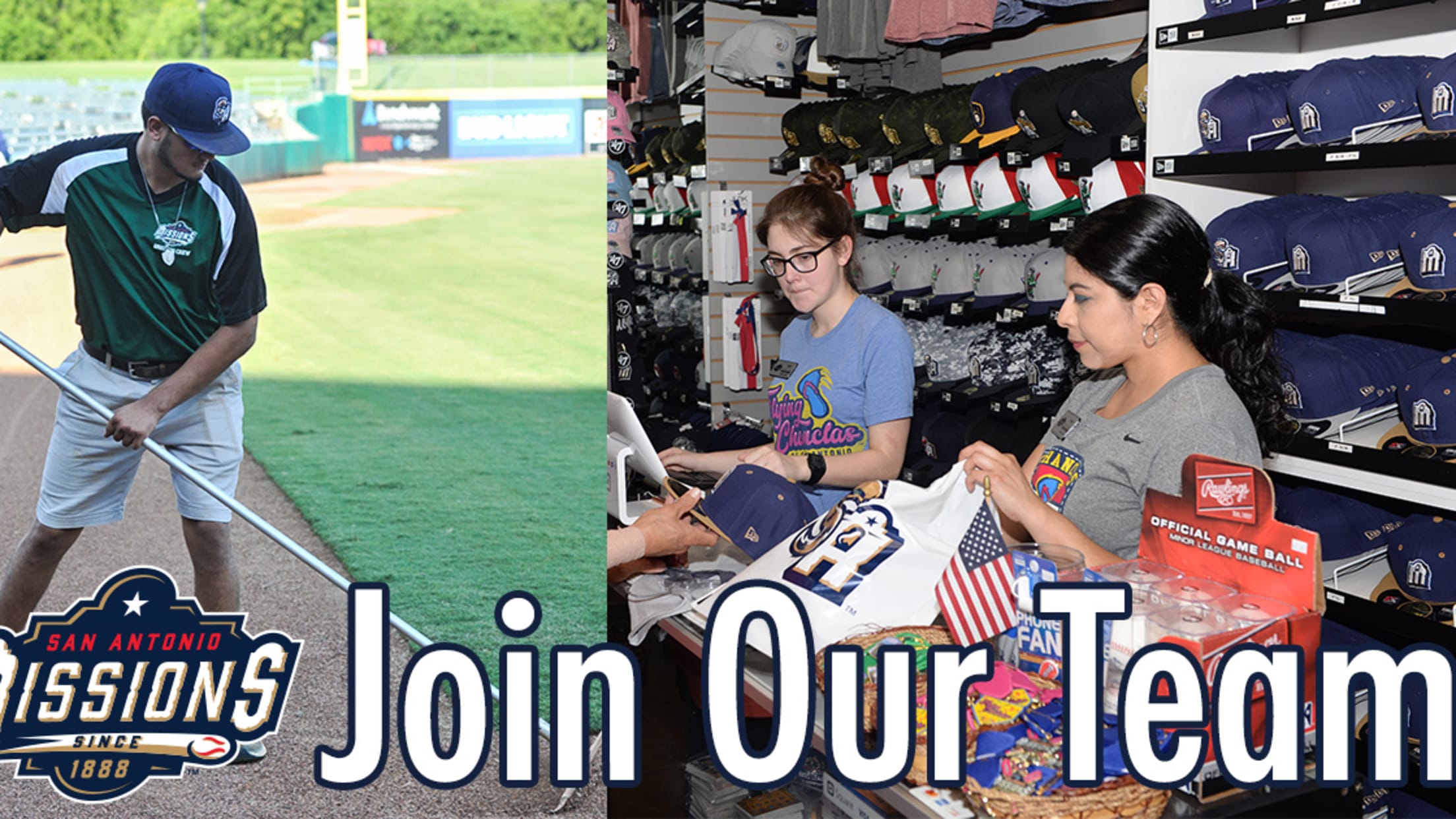 San Antonio - The San Antonio Missions and their catering service, Diamond Creations, will host a second job fair on Saturday, March 7 from 10 a.m. to 1 p.m. at Nelson Wolff Stadium.The Missions are looking to hire seasonal grounds crew assistants. Diamond Creations will be taking applications for the
Missions and iHeartMedia Announce 93.3 The Bull as New Flagship Station
iHeartMedia Station to Carry all 140 Missions Games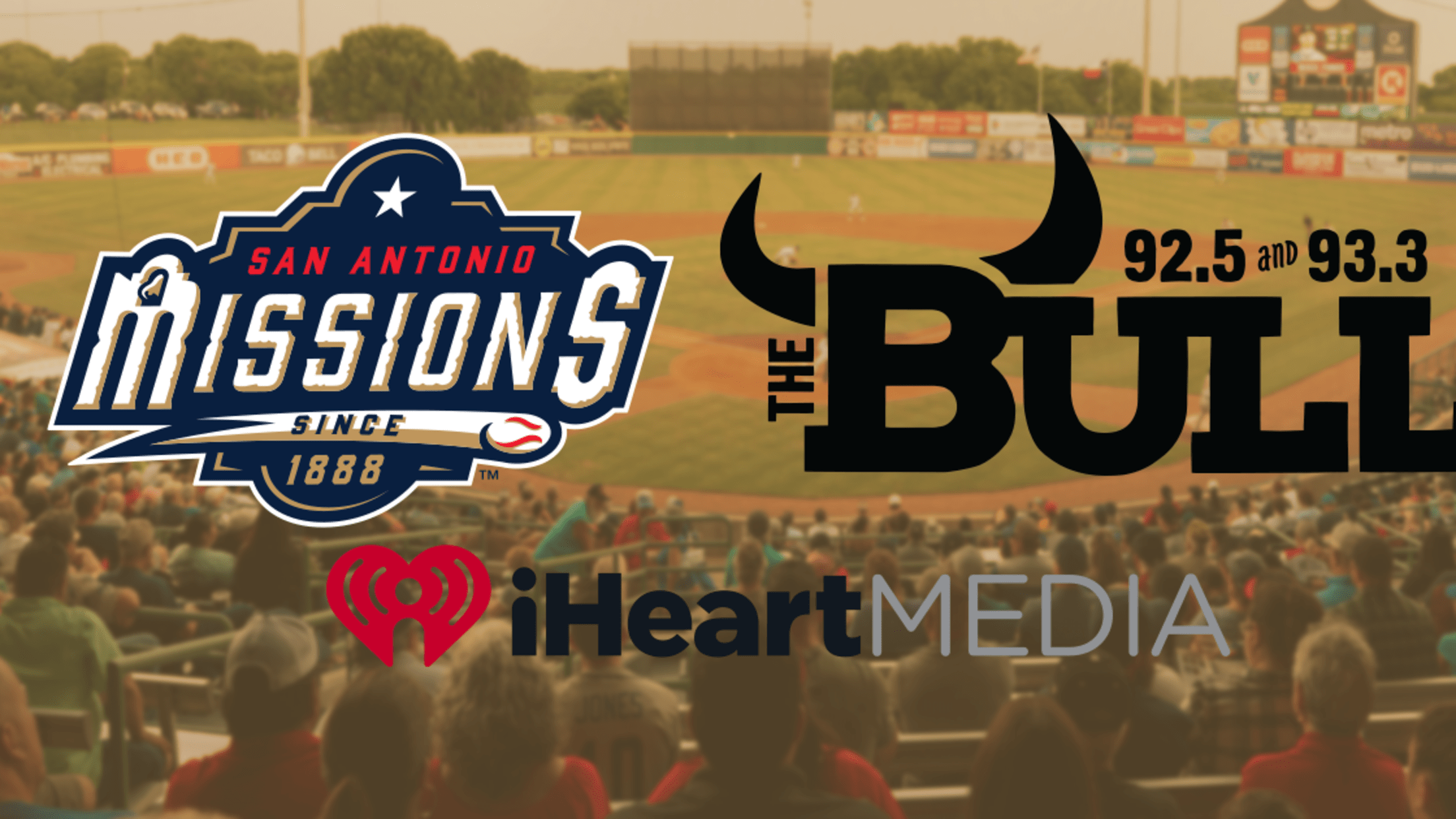 San Antonio - The San Antonio Missions in conjunction with iHeartMedia announced today that 92.5 and 93.3 The Bull (KRPT-FM) will serve as the ball club's new flagship radio station for the 2020-22 seasons."We are thrilled to be able to work with such a powerful media partner in iHeartRadio. Not
Unveiling a bygone era of Missions history
Epic scrapbook documents 16 summers of Texas League baseball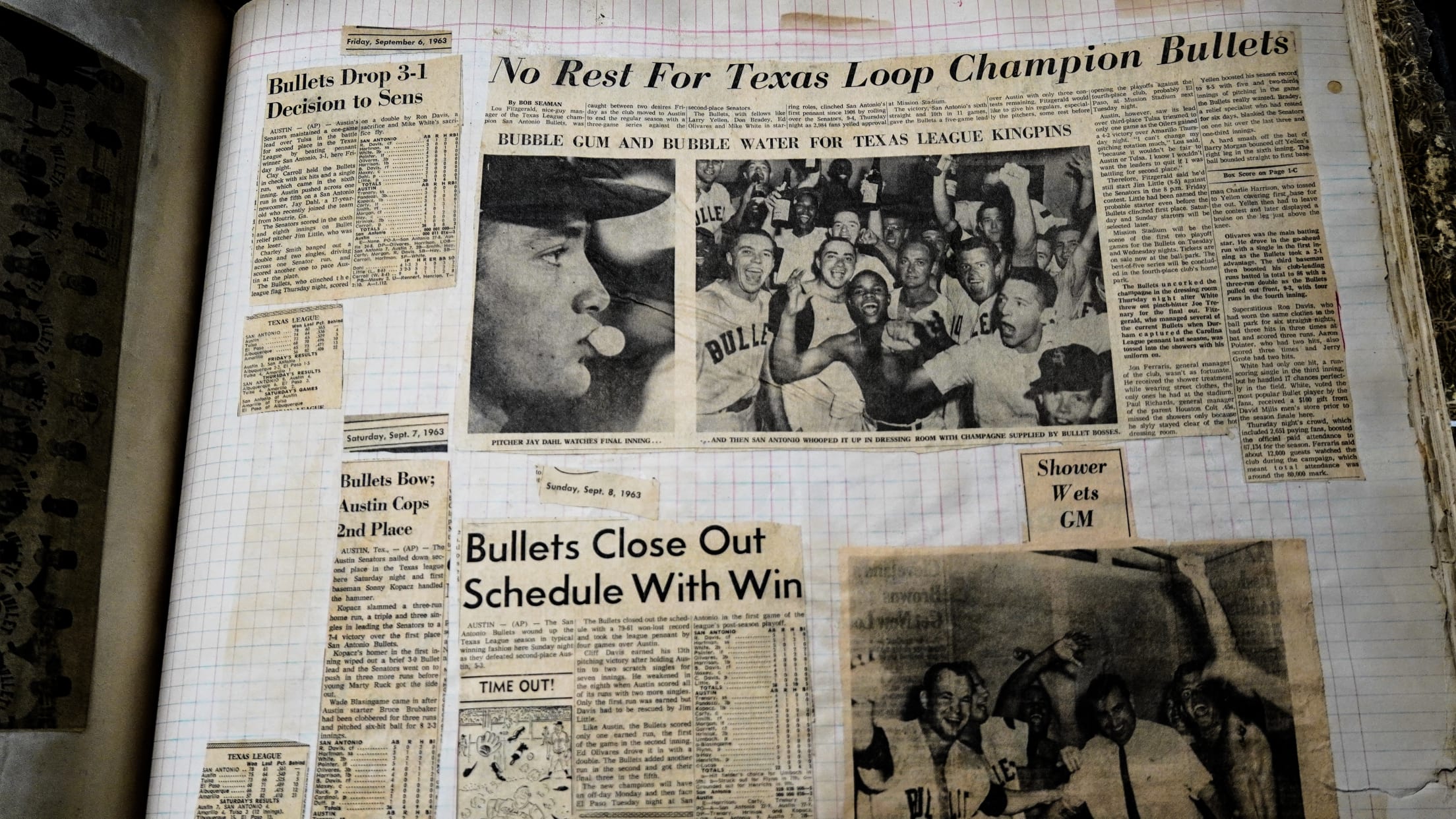 Family members of the late Dan Morales would love to know more detail about the life of their beloved patriarch.But for now, they'll just continue to cheer the discovery of an old newspaper article that sheds new light on his most notable gift to the sports world - a scrapbook
Declaring a National Puffy Taco Day
Missions Will Honor a San Antonio Food Favorite -- Along With Their Beloved Mascot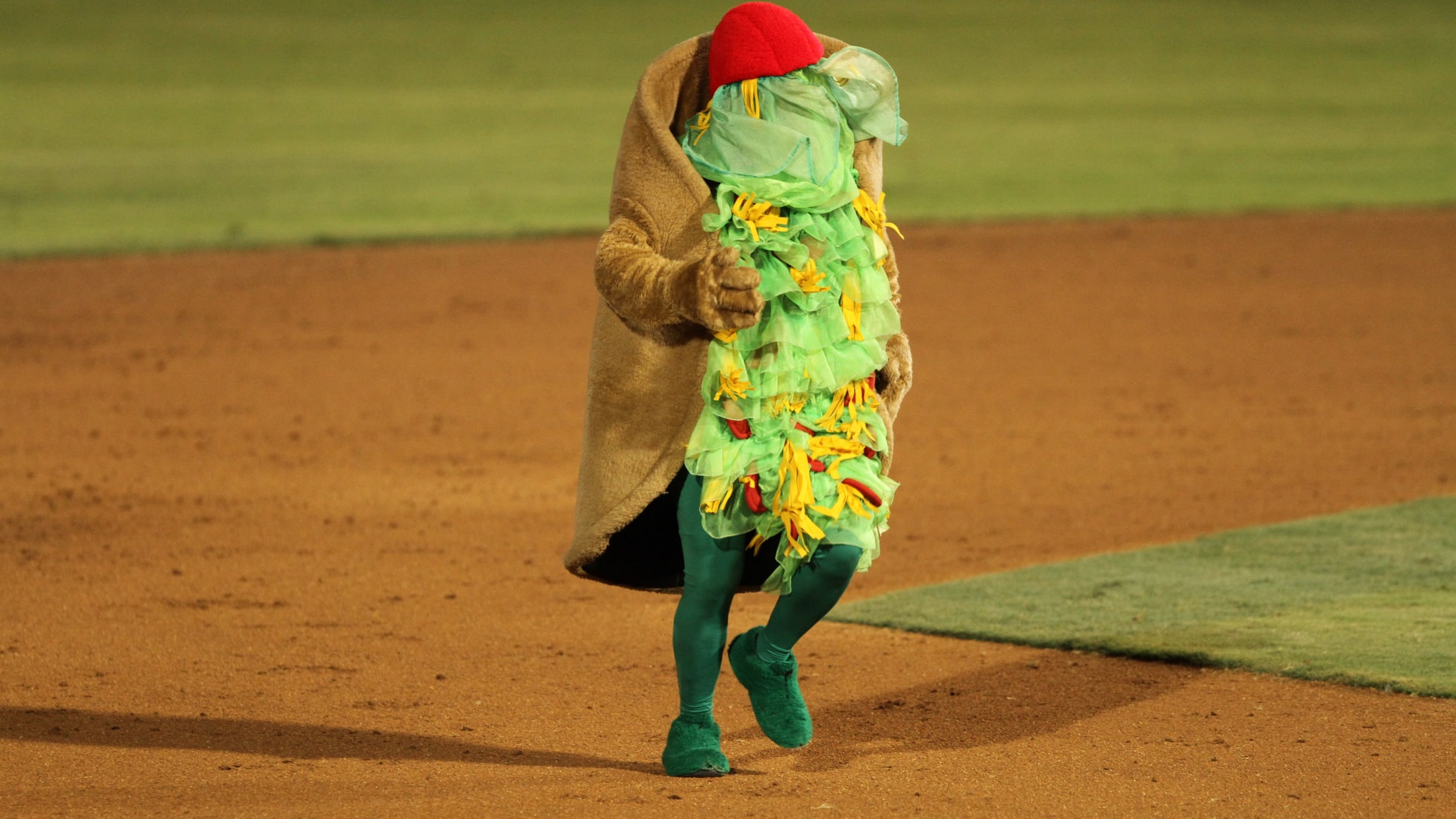 Raise a frosty glass of your favorite cold beer, and pass the picante sauce, please. The San Antonio Missions have declared May 22 as National Puffy Taco Day.In addition, the local Pacific Coast League baseball club will transform itself into the San Antonio Puffy Tacos from May 22-24 for the
San Antonio Missions to Transform Into Puffy Tacos for Three Games in May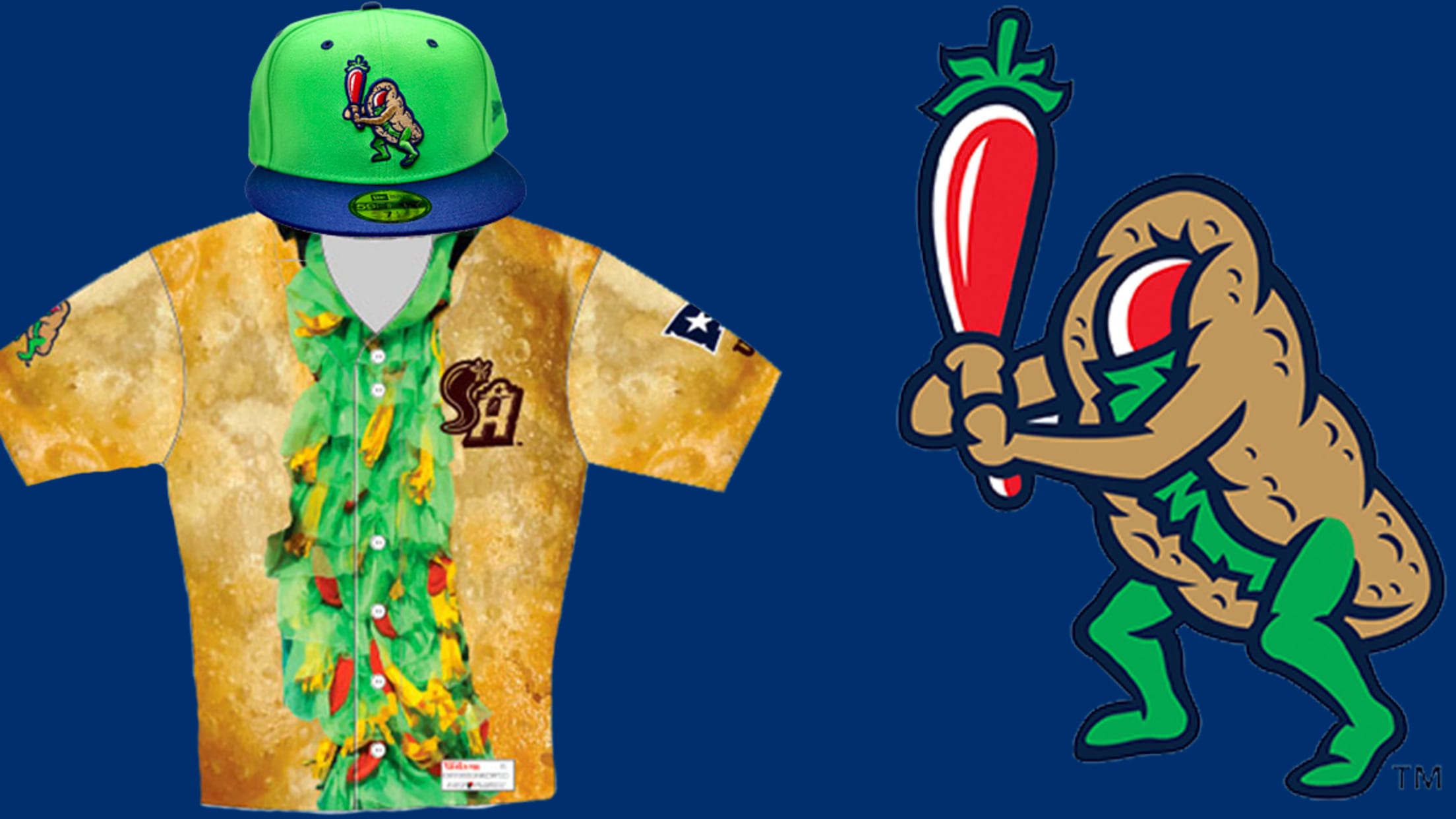 San Antonio - The San Antonio Missions announced today the ball club will pay homage to a staple of the Alamo City's cuisine and morph into the San Antonio Puffy Tacos for three games from May 22-24 against the Iowa Cubs. In addition, the Missions have decreed May 22 as
Alamo Irish Classic Returns to Wolff Stadium
Notre Dame, UTSA, UIW, and Toledo Make Up the Four-Team Field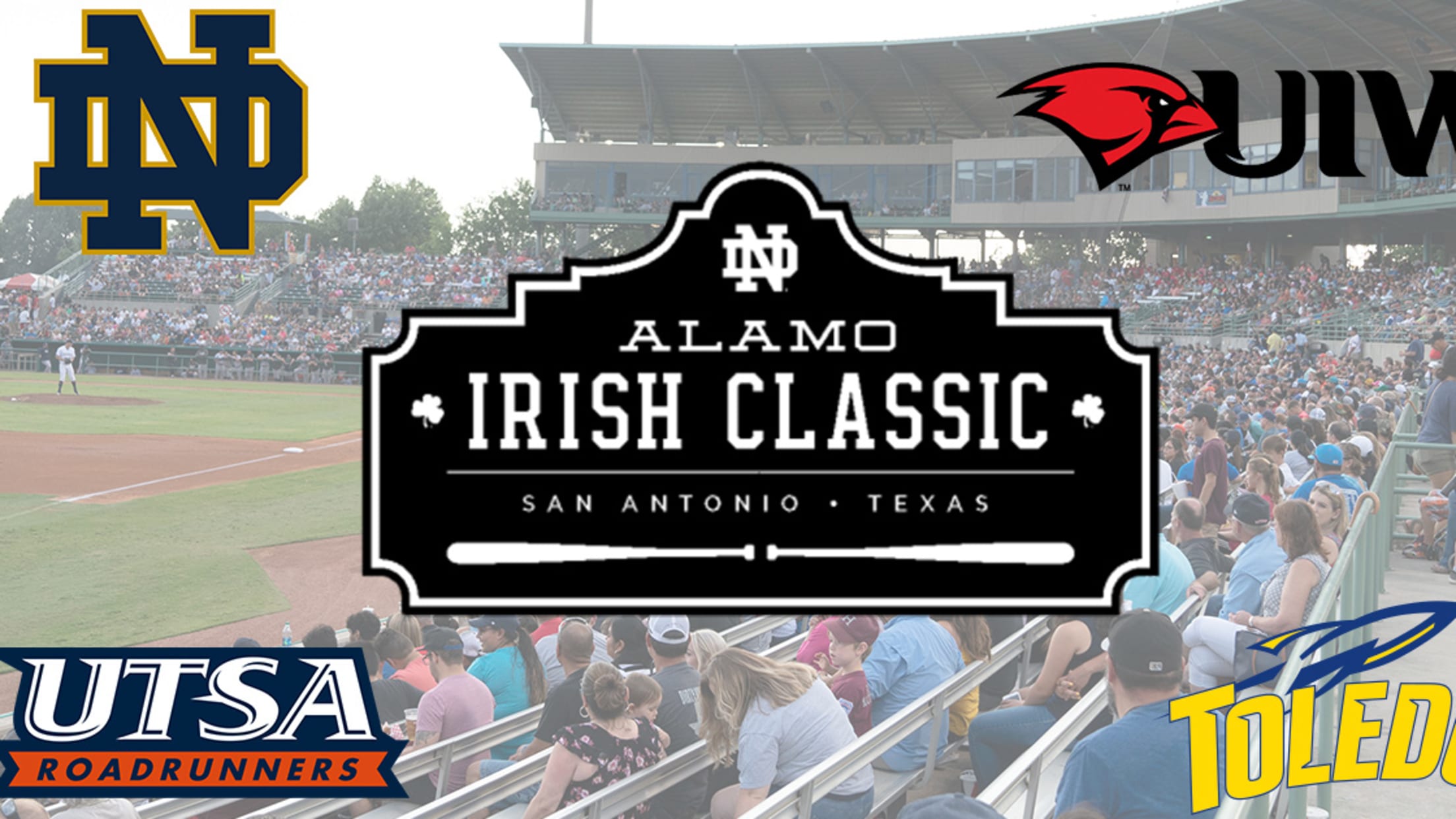 San Antonio - Wolff Stadium will once again host the Alamo Irish Classic. The four-day, round-robin style tournament will run from Thursday, February 20 through Sunday, February 23. The tournament's namesake, Notre Dame University, will be joined by the University of Texas at San Antonio, the UIW, and the University
Elmore Sports Group, Bowie State University Form Partnership to Promote Diversity in Minor League Baseball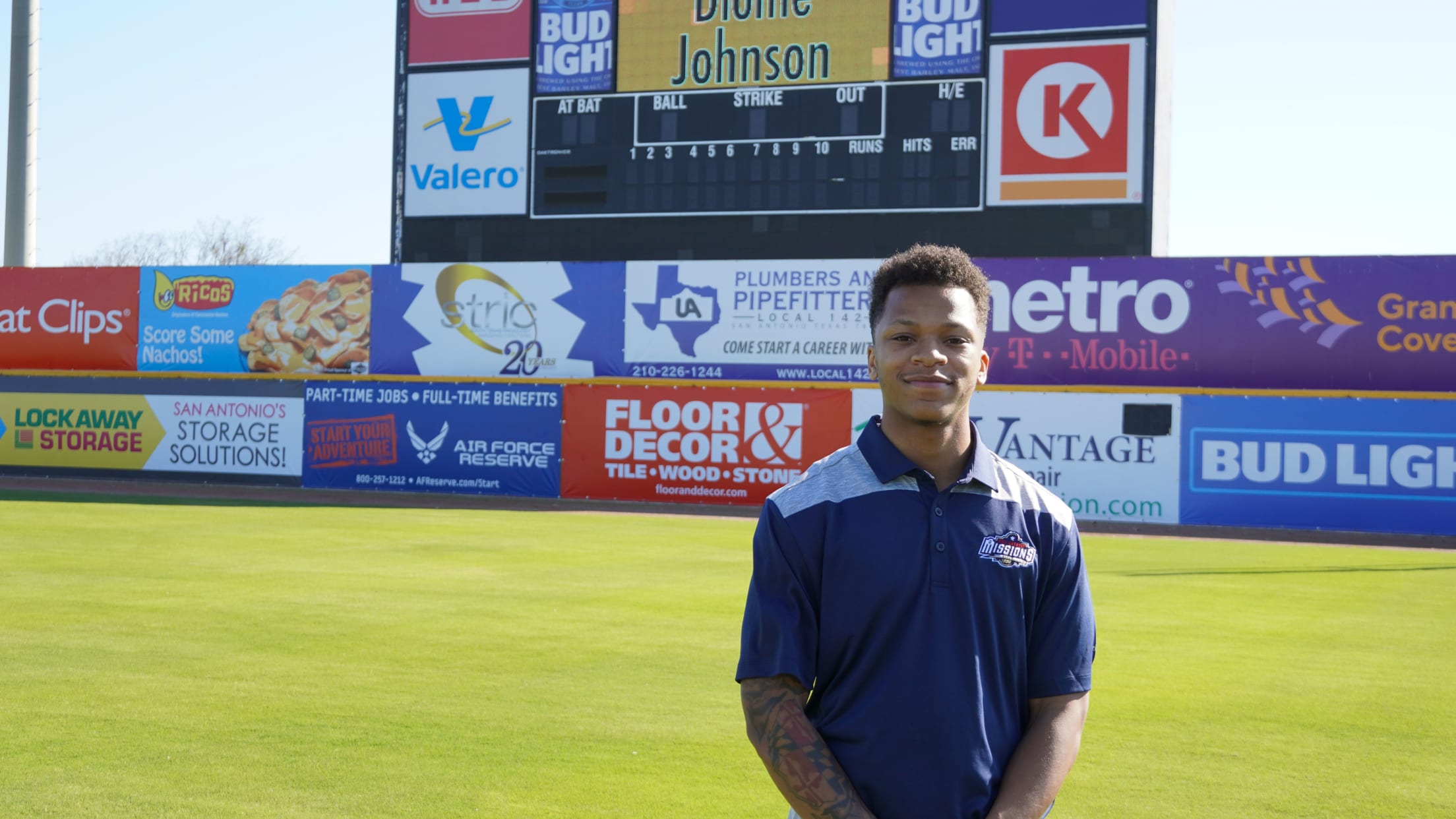 San Antonio - The Elmore Sports Group, owners of the San Antonio Missions, have partnered with Bowie State University to diversify the front office staffs of its teams. The partnership is the first of its kind for Maryland's oldest historically black university and is designed to create a college-to-career pipeline
Returning for a Poignant Homecoming
New Missions Trainer Serves as an Inspiration in a Military Family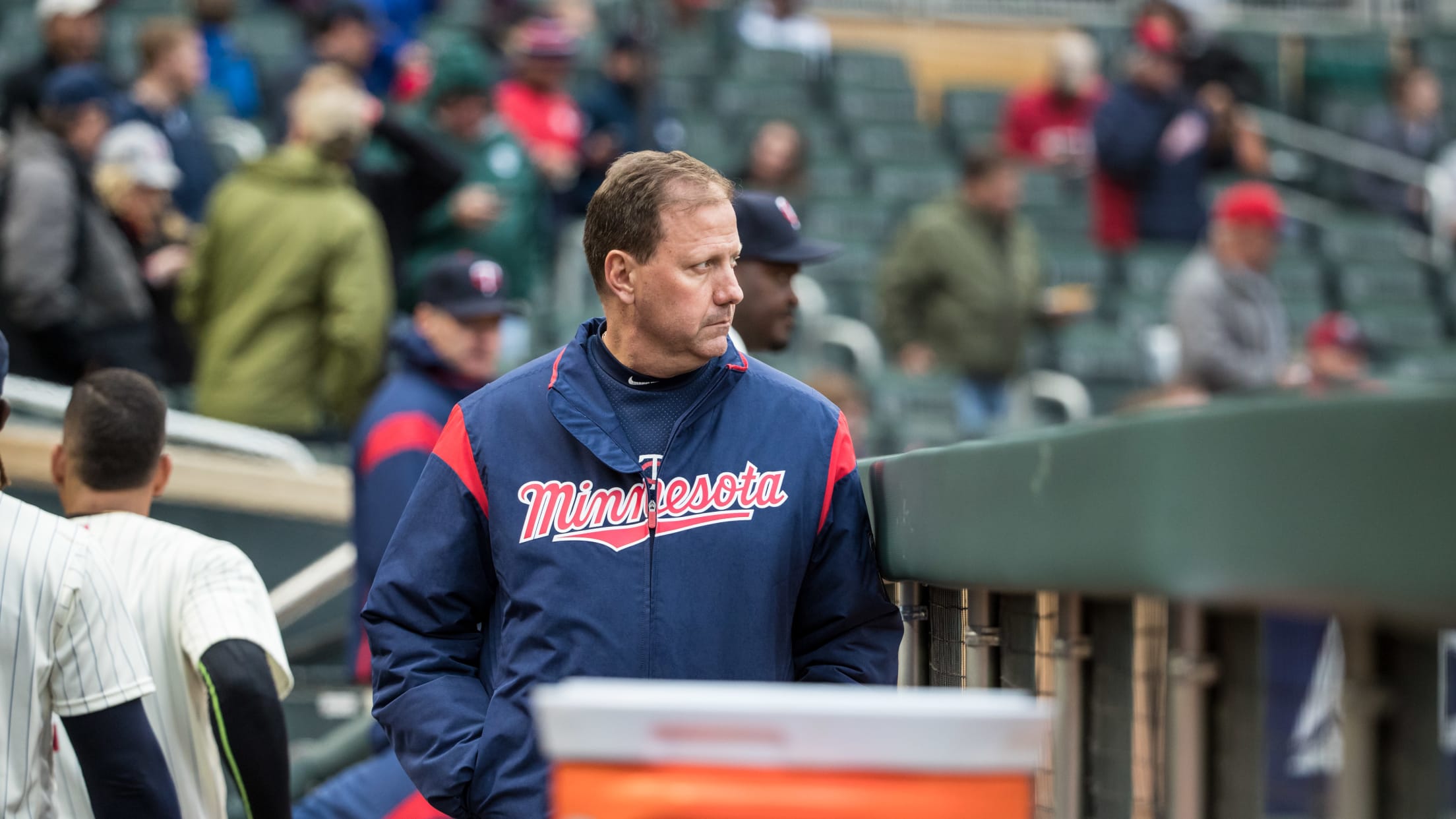 Lanning Tucker's grandfather served in the U.S. military in World War II. His father did a tour of duty in Vietnam with the Army's 101st Airborne. If not for a freak injury suffered in a college physical education class, Tucker, a former Jay High School student, might have landed in the Army
Feeling "the Drive and the Fire"
Missions Manager Rick Sweet Embraces a New Challenge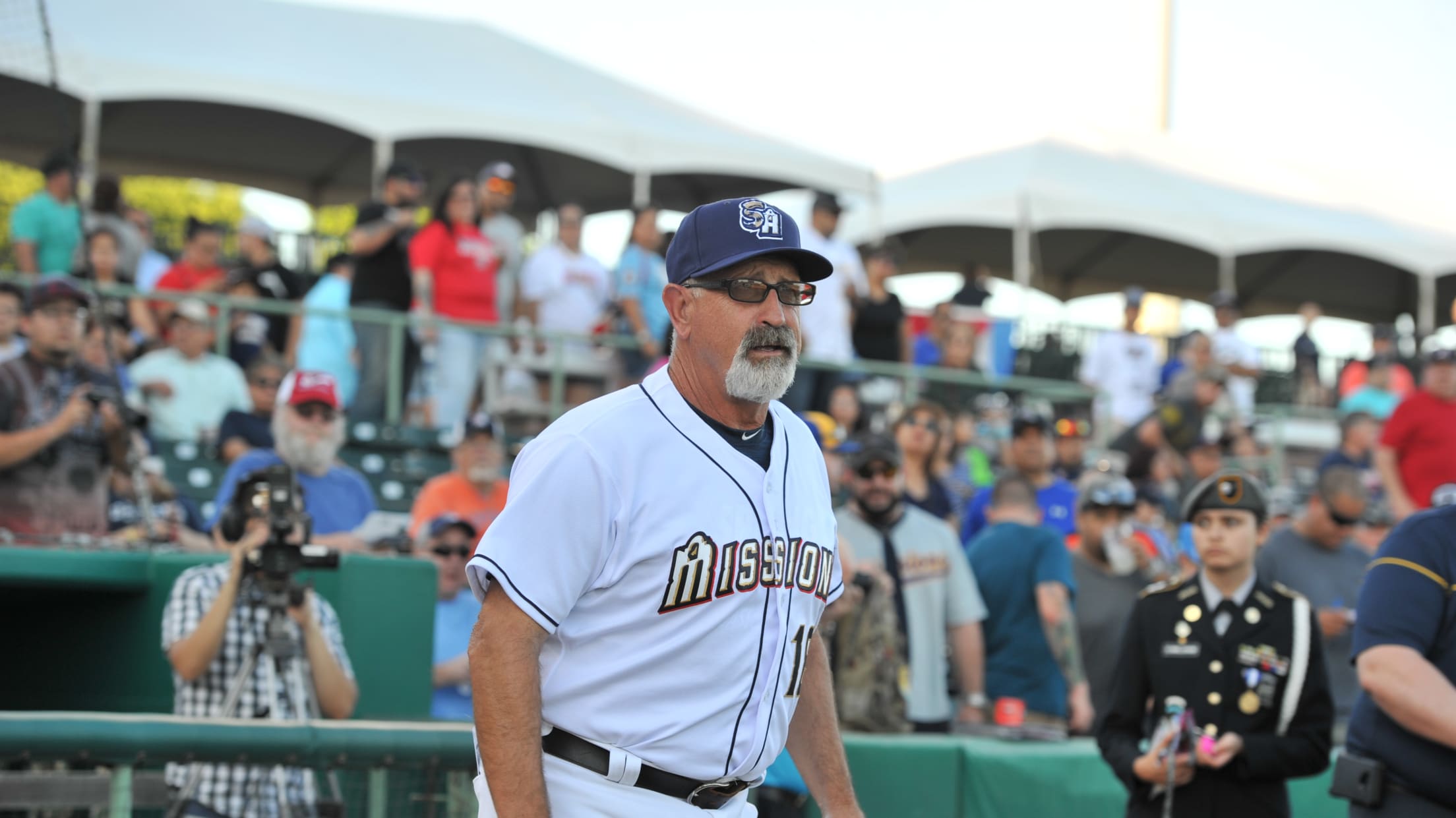 Leading into the final few wintry days of January, with February on the horizon, 67-year-old baseball lifer Rick Sweet always feels the same churning in his gut. The racing pulse of exhilaration. The excitement of a new season."Absolutely," Sweet said. "If I didn't enjoy this, if I didn't look forward to
San Antonio Missions Announce 2020 Field Staff
Rick Sweet Returns as Manager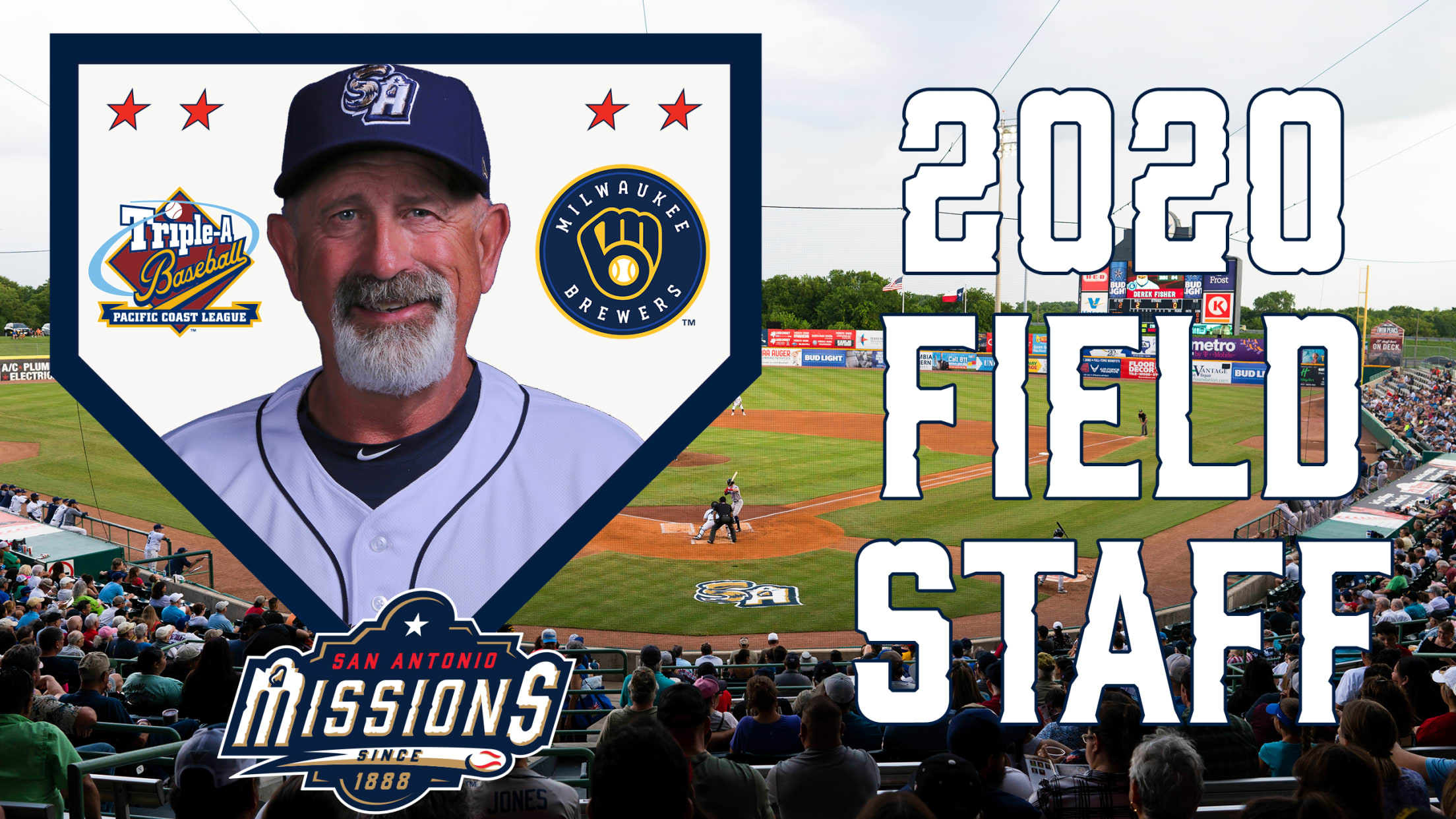 San Antonio - The San Antonio Missions in conjunction with the Milwaukee Brewers announced today their field staff for the 2020 season. Rick Sweet returns for his second season as the Missions manager. He will be joined on staff by Hitting Coach Al LeBoeuf, Pitching Coach Jim Henderson, Coach Ned
San Antonio Missions Announce 2020 Schedule
Opening Day Set for Thursday, April 9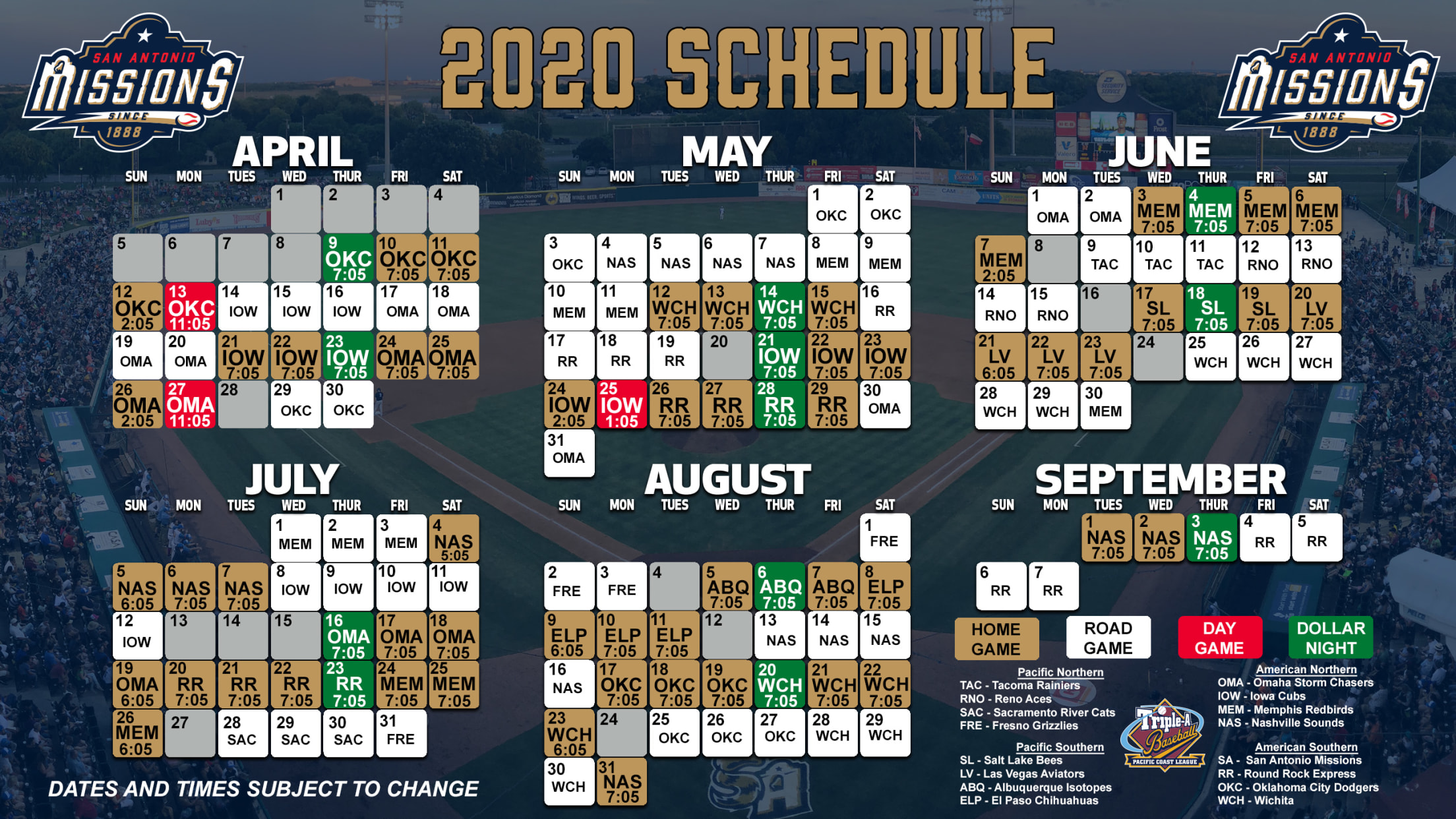 SAN ANTONIO - The San Antonio Missions Baseball Club announced its schedule for the 2020 season today. 2020 will be San Antonio's second season as a member of the Pacific Coast League and the Triple-A affiliate of the Milwaukee Brewers. For the first time since 2016 the Missions will open
Former Missions Outfielder Trent Grisham Named Milwaukee Brewers Minor League Player of the Year
Grisham Played in 34 Games for San Antonio in 2019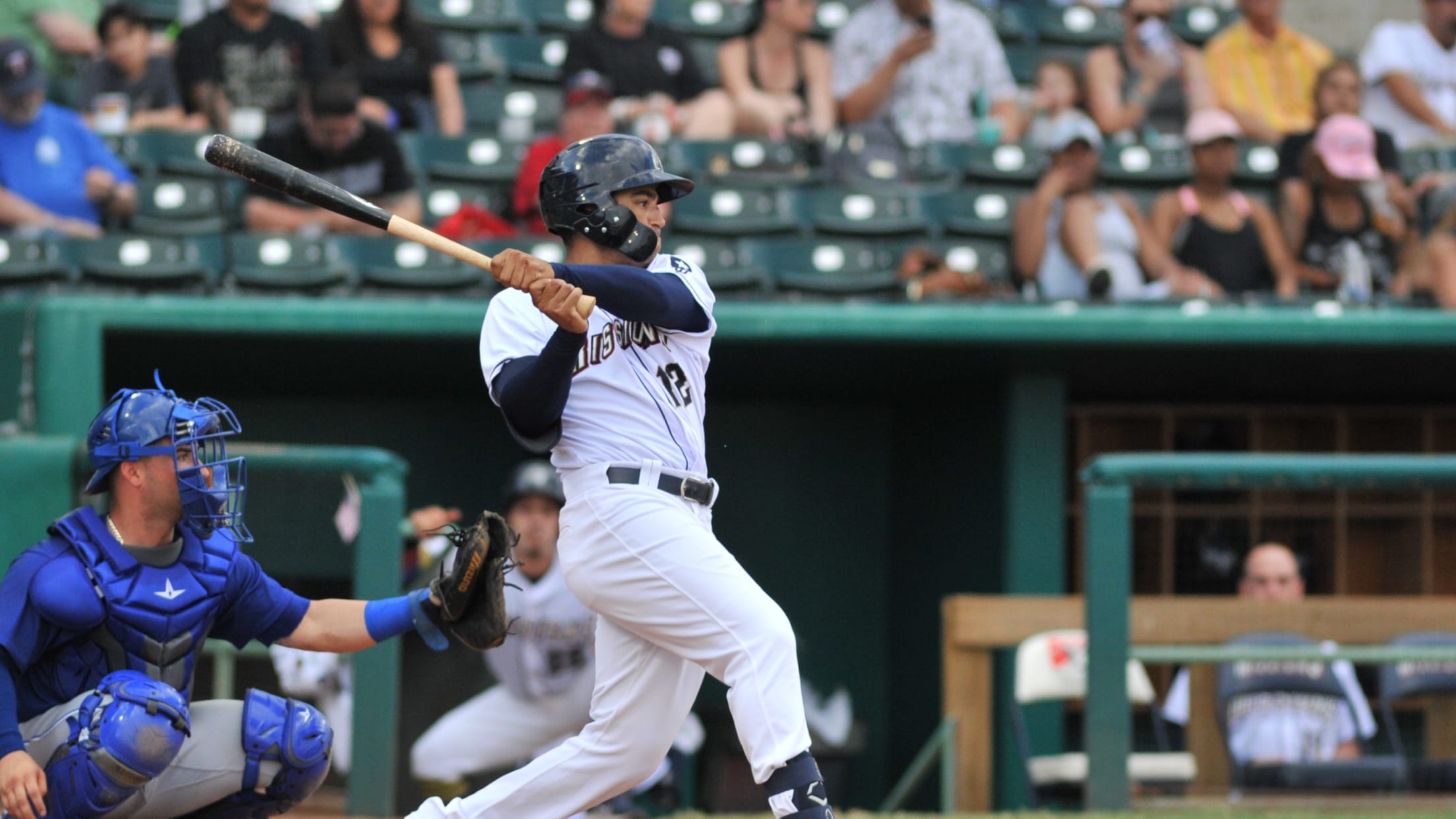 SAN ANTONIO - The Milwaukee Brewers announced today the winners of 2019 Robin Yount Performance Awards, which are given annually to the organization's top performers in the minor leagues. Former San Antonio Missions outfielder, Trent Grisham, was tabbed as the Player of the Year.Grisham joined the Missions on June 20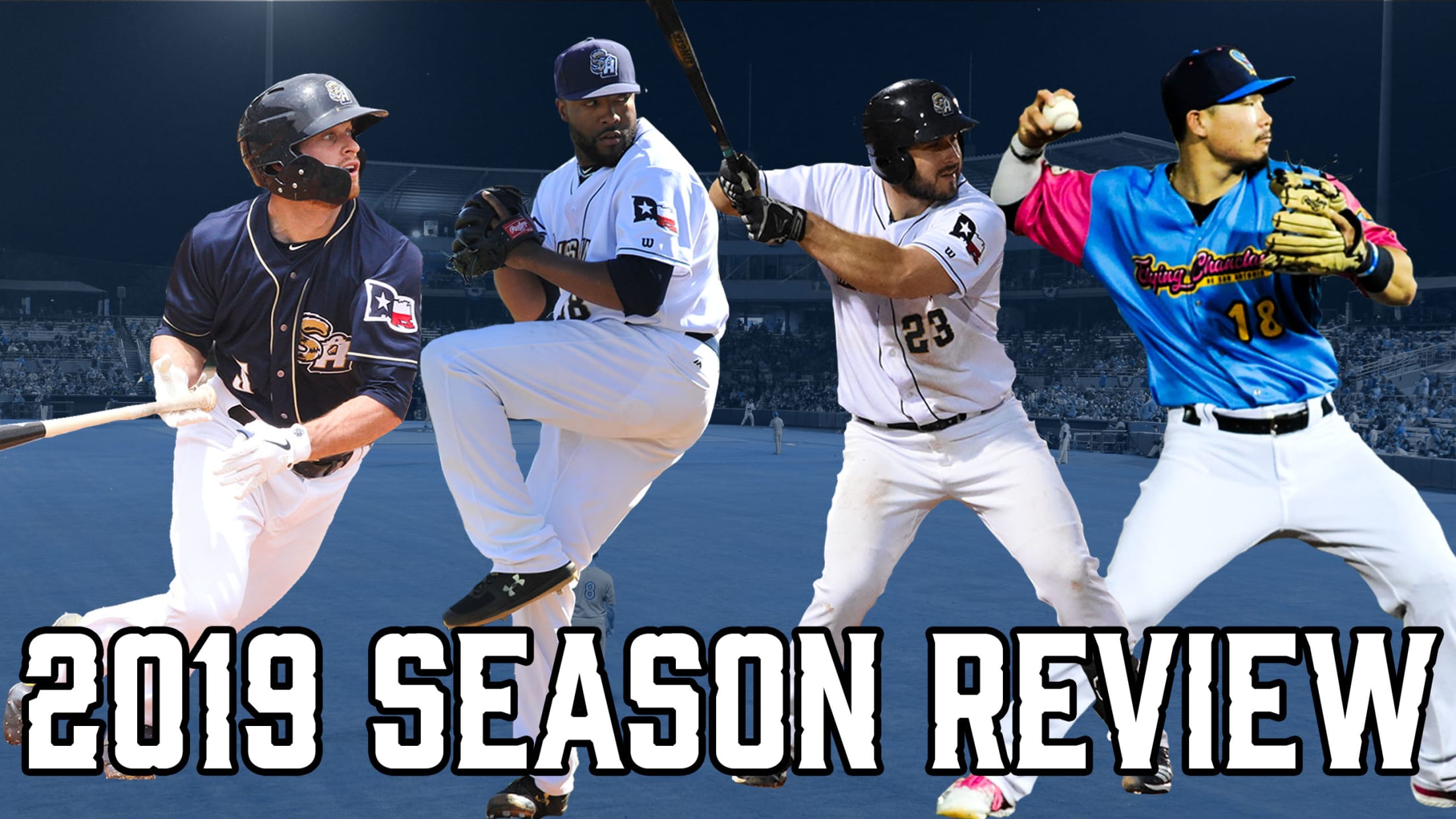 2019 was a season of change for the San Antonio Missions Baseball Club as they ventured into the uncharted waters of Triple-A Baseball as an affiliate of the Milwaukee Brewers. The Missions had a historic season in their inaugural year in the Pacific Coast League.The Missions finished the season 80-60,
Sorting out bittersweet memories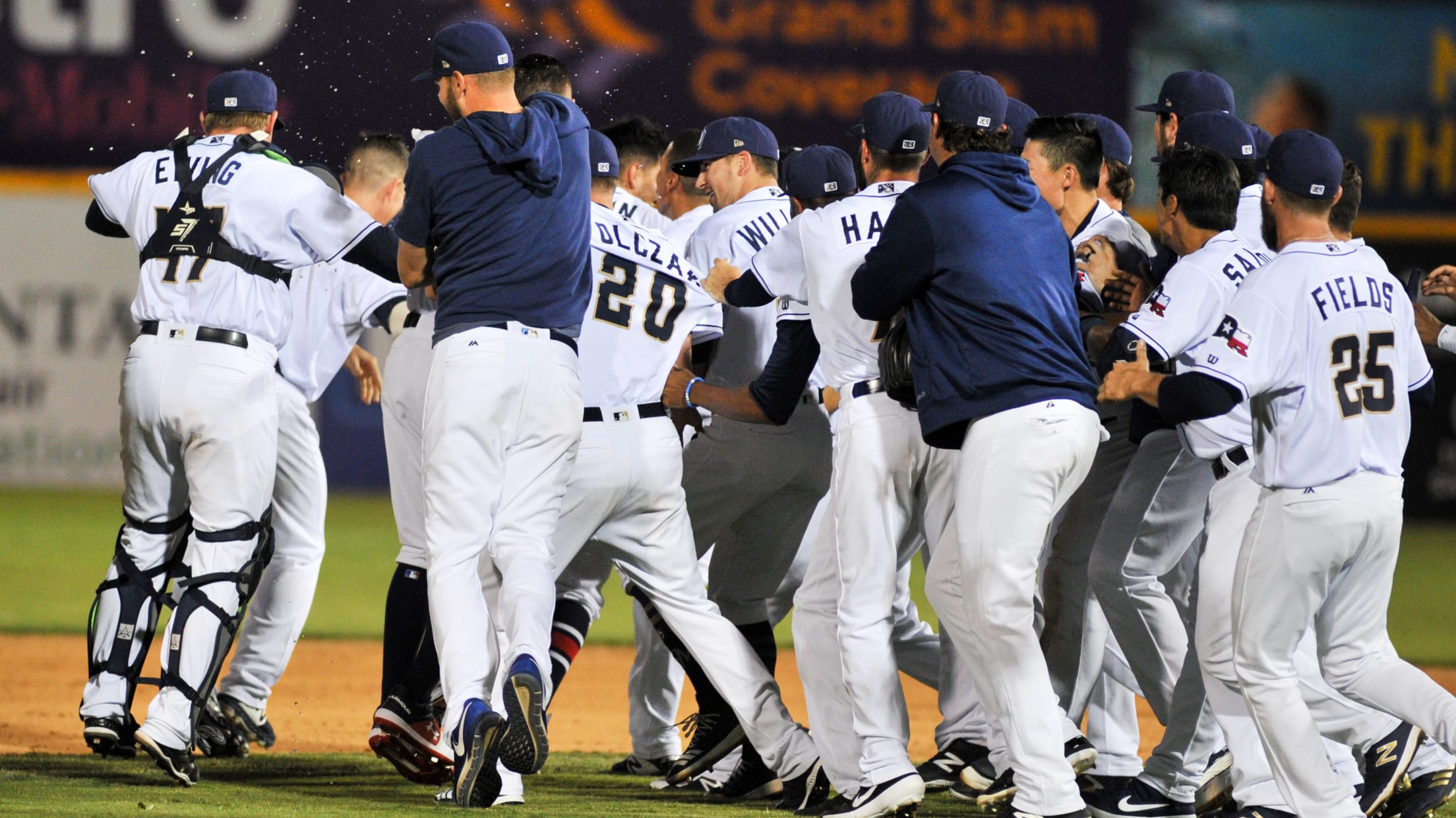 Way back in June and July, when the Missions showed up to play at Wolff Stadium, a certain electricity coursed through the grandstand.A buzz could be felt by both fans and front office personnel.On almost a nightly basis, something special happened to spark dreams of a playoff run in the
Missions Catcher David Freitas Wins Pacific Coast League Batting Title
Freitas Becomes Third Catcher in PCL History to Win the Batting Title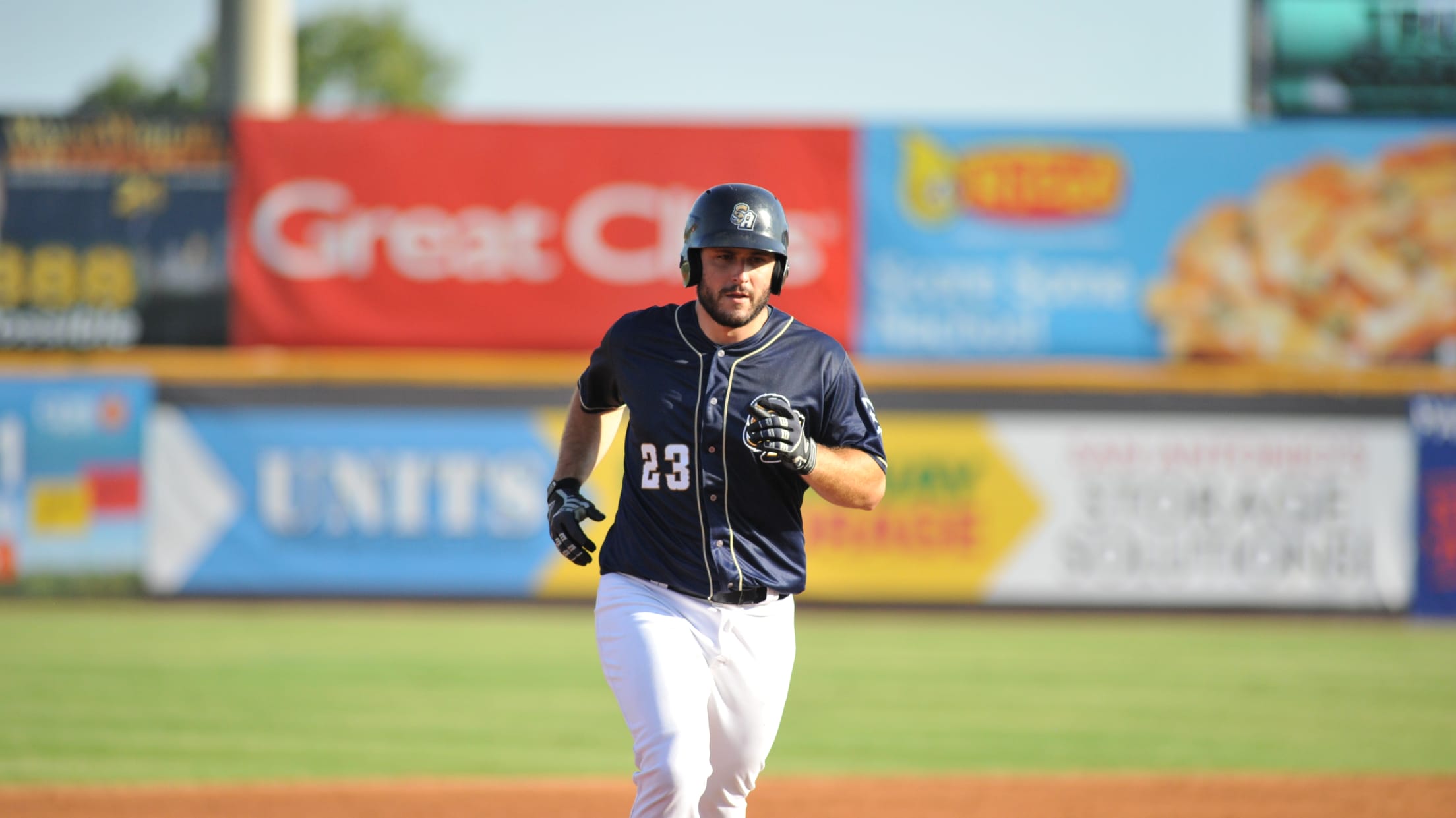 SAN ANTONIO - In San Antonio's inaugural season in Triple-A Baseball's Pacific Coast League, Missions catcher David Freitas has been tabbed as the league batting champion. Freitas hit .381 (125-for-328) in 85 games with Tacoma and San Antonio.Freitas becomes the first catcher to win the Pacific Coast League batting title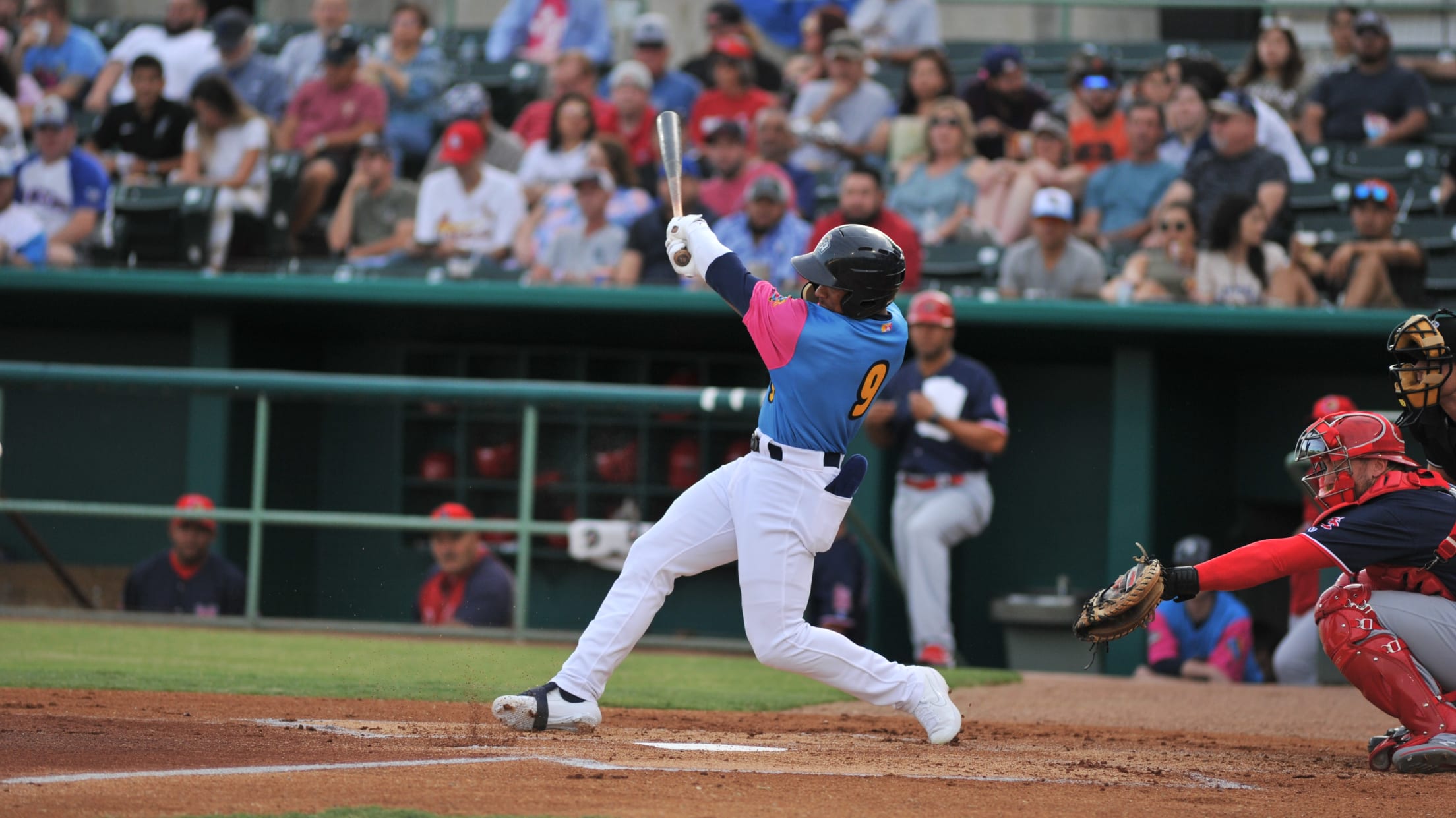 NASHVILLE--The Sounds scored four times in the fourth inning against Bubba Derby and cruised to a 7-3 win at First Tennessee Park in the penultimate game of the season.Corey Ray slugged a two-run homer and also singled and scored, while Blake Allemand doubled and tripled home a run for the