Love in the Air as RiverDogs Announce Valentine's Day Packs
Club offers three options for lovestruck fans this February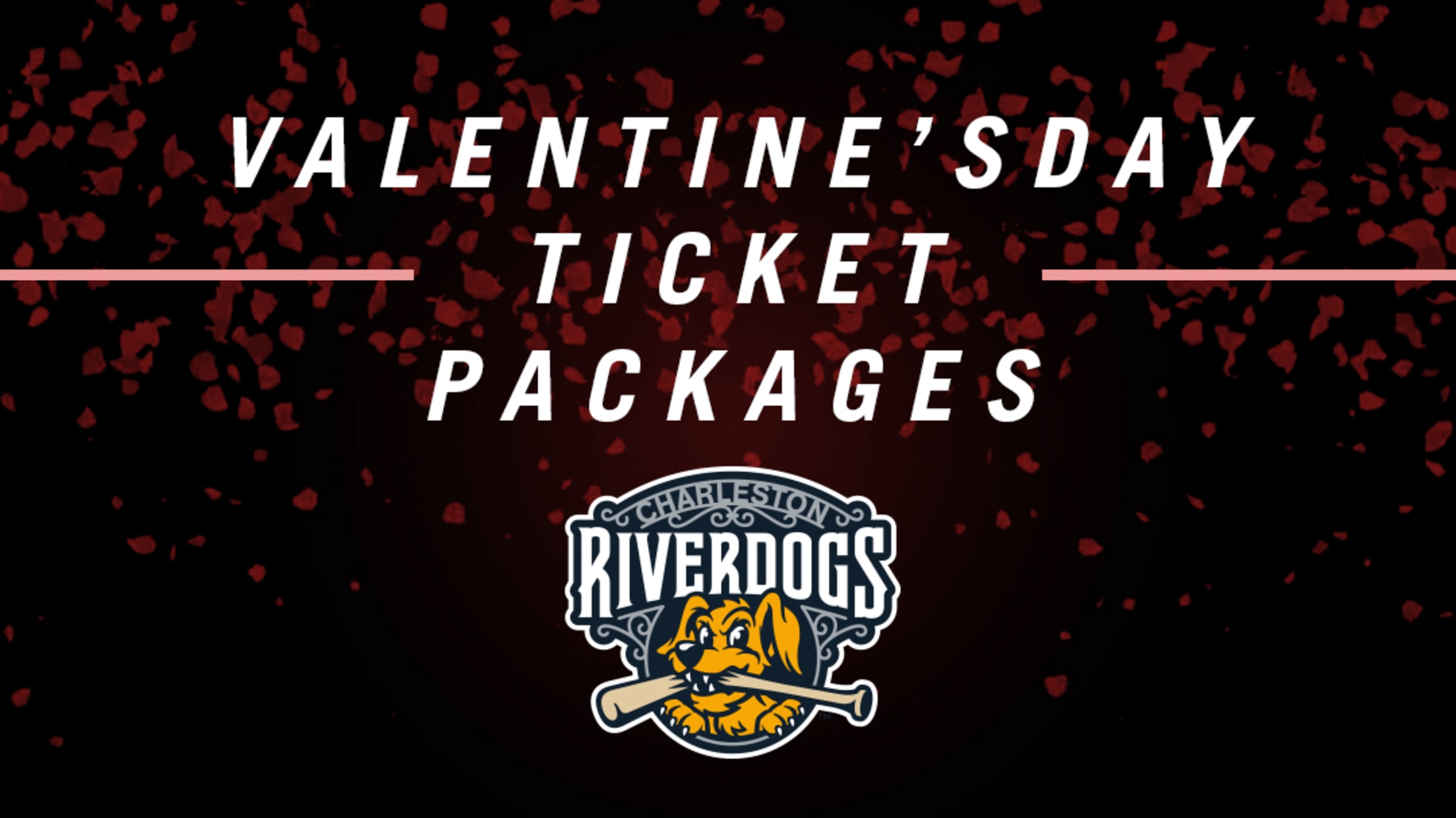 CHARLESTON, S.C. - The Charleston RiverDogs are feeling the love as they gear up for their "175th season in dog years" and are giving fans an easy win this holiday as the club announces Valentine's Day packs for a night out at The Joe this season.Fans can choose from three
CHARLESTON, S.C. - The Charleston RiverDogs are feeling the love as they gear up for their "175th season in dog years" and are giving fans an easy win this holiday as the club announces Valentine's Day packs for a night out at The Joe this season.
Fans can choose from three limited time offer ticket packages for them and their valentine to enjoy, including a night out for two in the Riley Park Club, an all-inclusive ticket featuring signature items from the Indigo Road Restaurant group, along with beer and wine.
The first 10 packages of any kind will hand delivered to your valentine by Charlie T. RiverDog, and the offer will be extended to fans through February 14. Plans are available for purchase online at the RiverDogs' online store (goo.gl/RWia4Y) or over the phone at 843-577-DOGS.
Package Details:
Charleston's "Date Night Pack" is a one-of-a-kind opportunity to wow your valentine this year with two vouchers to the Riley Park Club. Normally a $200 value, the vouchers are redeemable for almost any home date in 2018, and the date night pack also includes a box of chocolates and a RiverDogs cap for only $159.
Double up with another couple or enjoy two games with your sweetheart with a "Valentine's Pack," that includes four field view vouchers, a box of chocolates, and a RiverDogs hat for $89.
Let your four-legged valentine know you're thinking of them this February with a "Puppy Love Pack," that includes four grandstand vouchers, a box of valentine dog treats, and a RiverDogs collar to help you cheer on the RiverDogs with your dog for $39.


About the Charleston RiverDogs
The Charleston RiverDogs, the Class A affiliate of the 27-time World Champion New York Yankees, are Charleston's leader in affordable sports entertainment. Recently recognized with the Bob Freitas Award as the top Class A operation by Baseball America in 2017, the RiverDogs are coming off their most successful season when they welcomed over 300,000 fans through the turnstiles for the first time in franchise history.
RiverDogs season tickets, group tickets, and flex plans, including options to the Riley Park Club, are now available for the 2018 campaign, the club's 25th season as the RiverDogs and their "175th in dog years." The RiverDogs begin the season on April 12 when they host the Kannapolis Intimidators at The Joe after a week on the road and an exhibition opener at The Joe on April 3 against Myrtle Beach. Ticket information can be secured by contacting the box office at (843) 577-DOGS (3647) or online at www.riverdogs.com/tickets.
--RIVERDOGS--