Virtual Opening Day activities are set for all day Thursday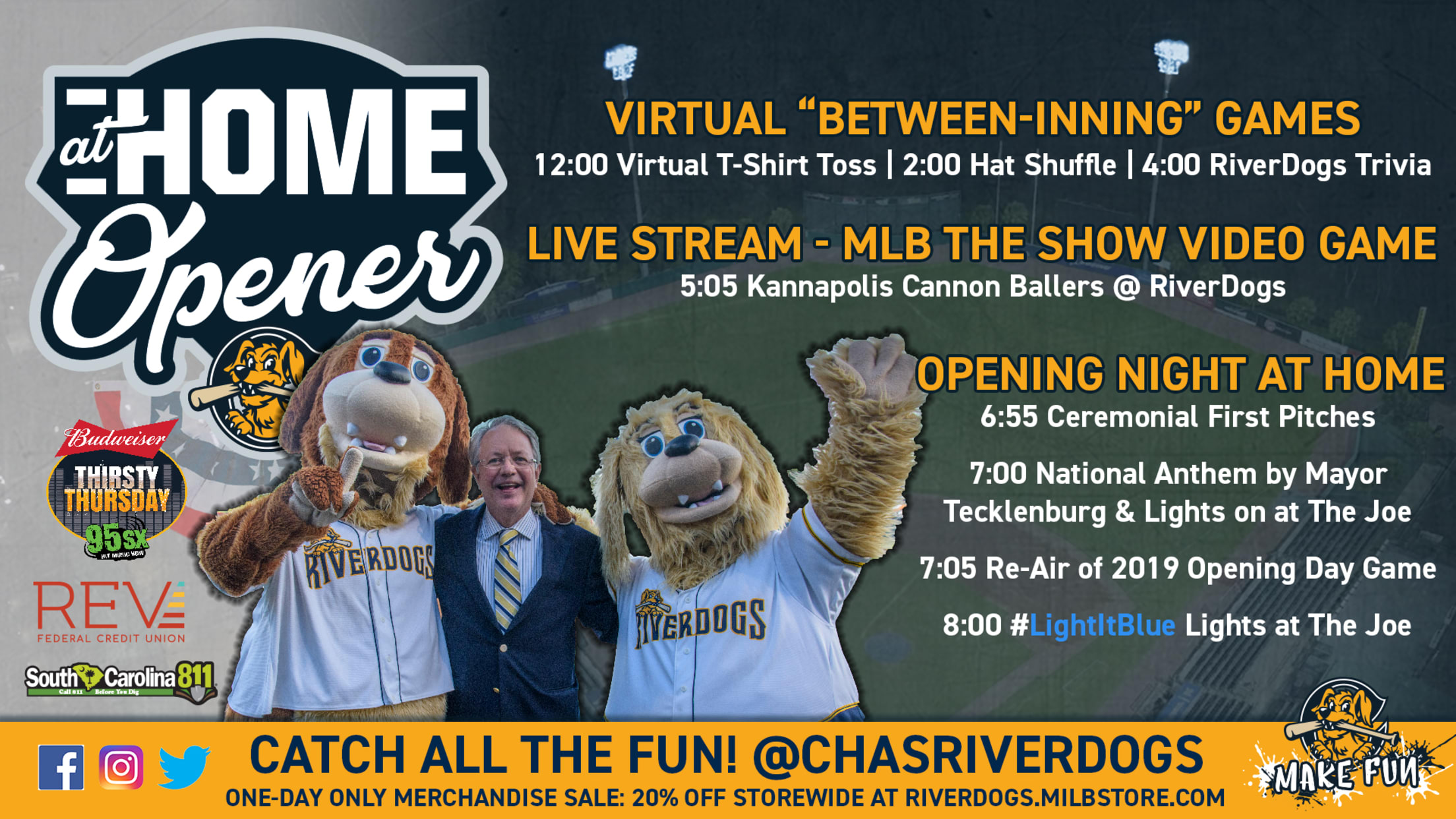 Prior to the outbreak of COVID-19, the Charleston RiverDogs were scheduled to open their season on Thursday, April 9 at The Joe. As the ballclub awaits a new Opening Day, it will spend on Thursday bringing a flair of Opening Day to the Charleston community, including lighting the ballpark for
Carryout lunches are available to general public Tuesday-Friday and delivered to front-line COVID-19 responders on Mondays 
Carryout lunches will be available to general public Tuesday-Friday and delivered to front-line COVID-19 responders on Mondays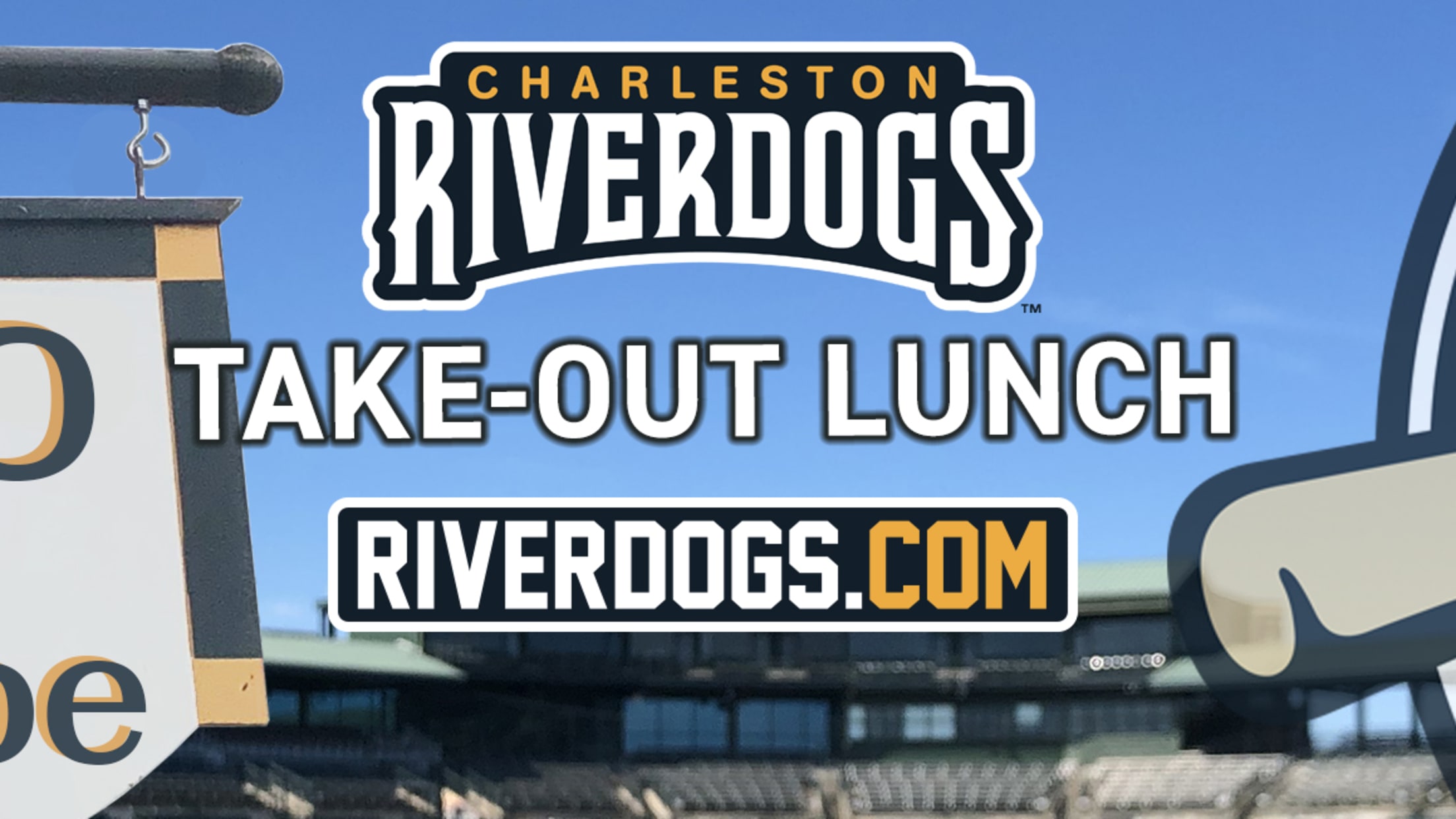 The Charleston RiverDogs announced that on Thursday, the ballclub – whose season's start has been delayed by COVID-19 – will begin drive through lunch service at Joseph P. Riley, Jr. Park. Vice President of Food and Beverage Josh Shea, a longtime chef in the Charleston culinary scene, has created a
RiverDogs Unveil Stimulus Packages with Big Value
Packages to include donations to MUSC's COVID-19 Relief Fund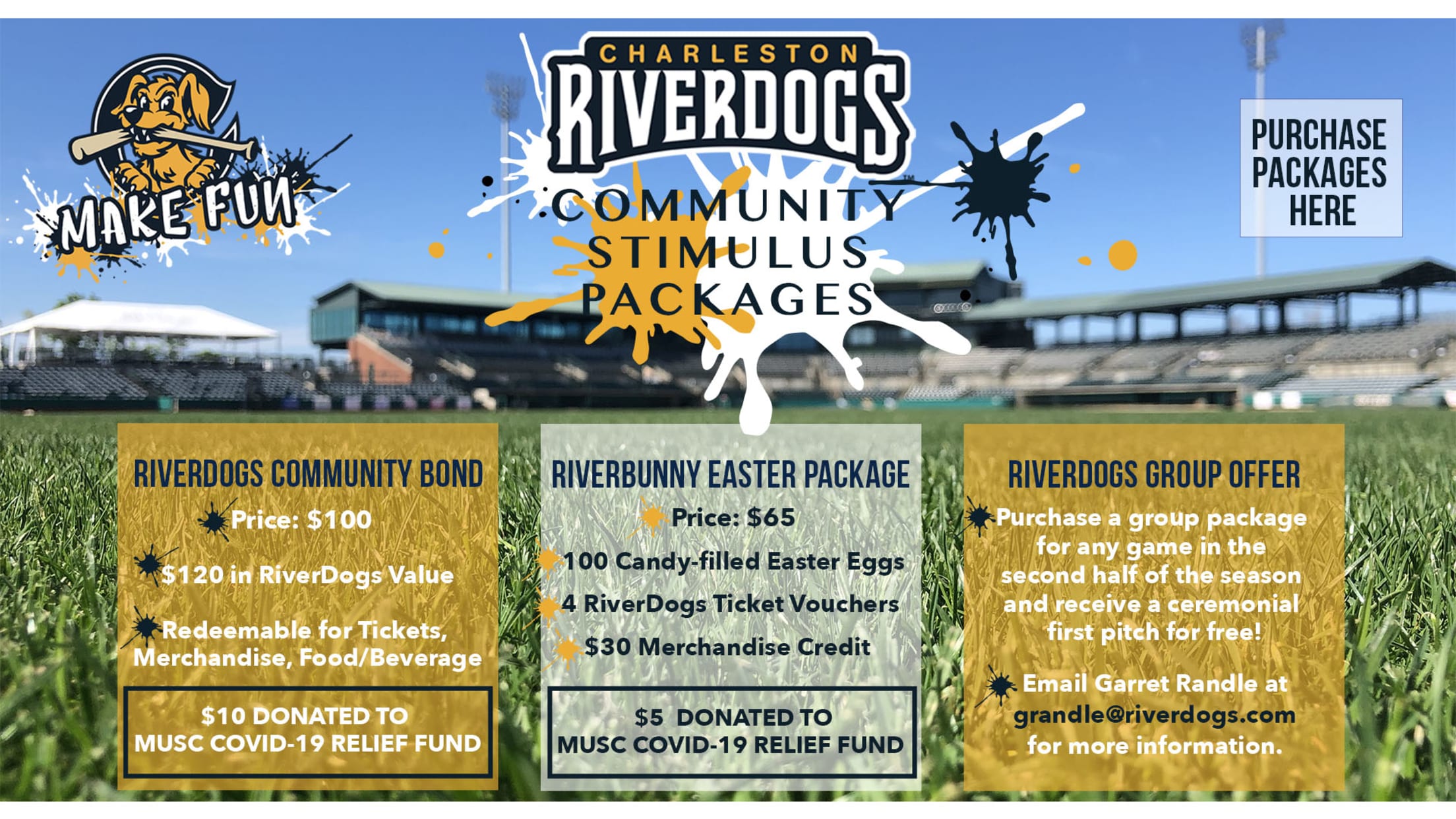 The Charleston RiverDogs released a new series of packages and merchandise deals on Monday that will encourage fans to Make Fun, while also contributing to a worthy cause. The various packages include tickets, merchandise and other goodies, with the added bonus of a donation to MUSC's COVID-19 Relief Fund. The
RiverDogs Unveil Alpha Dog Bracket Battle 
36 of the best former RiverDogs battle for the title of Alpha Dog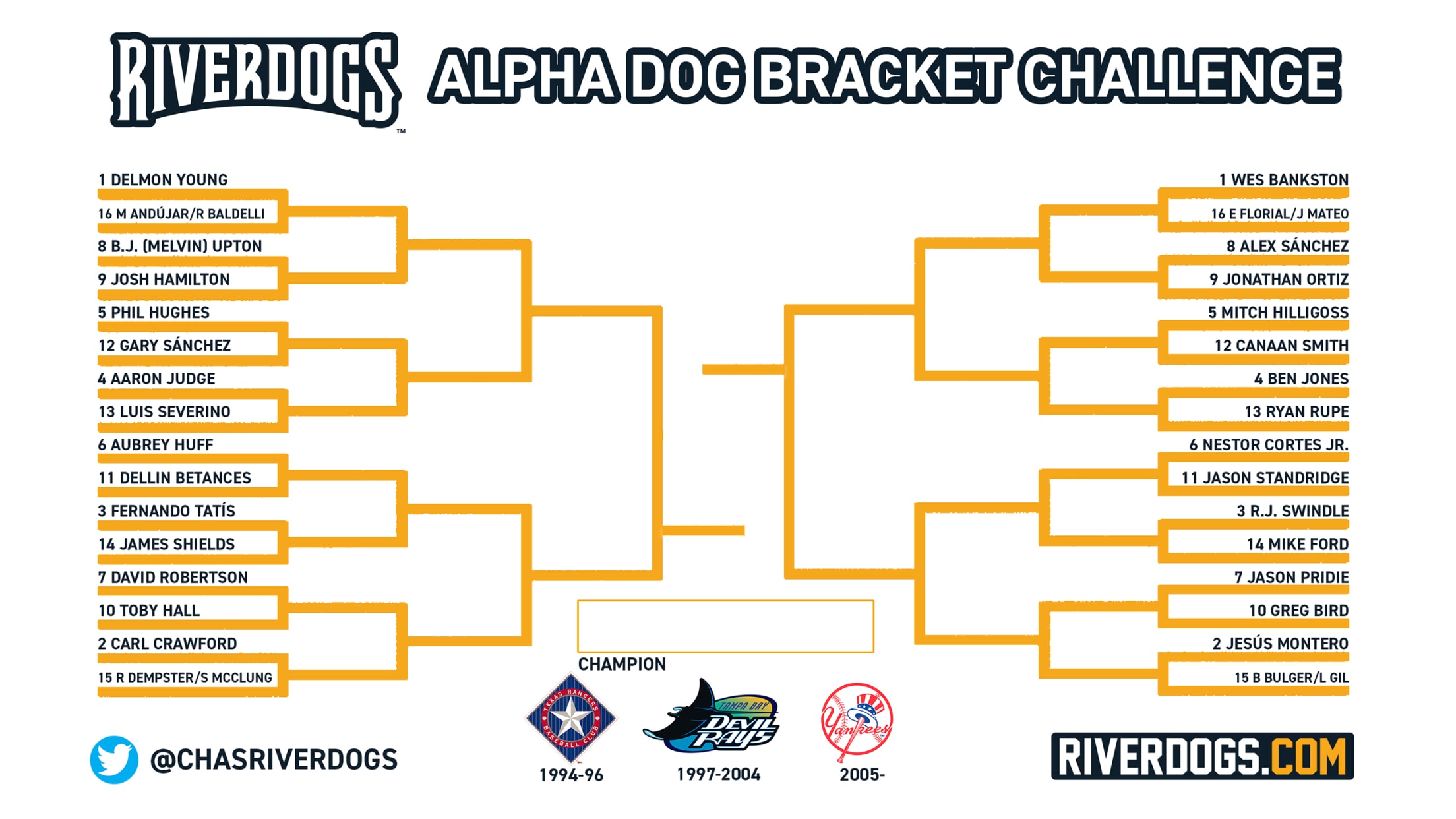 Download Full Bracket With no college basketball to fill a sports fan's annual craving for brackets, the Charleston Riverdogs have something that might do the trick. Beginning on Monday, the top 36 former RiverDogs players will go head-to-head in a challenge to determine which former great is the Alpha Dog!
Joseph P. Riley Park, Jr. Closed to Public Beginning March 18
Staff to work remotely, available via email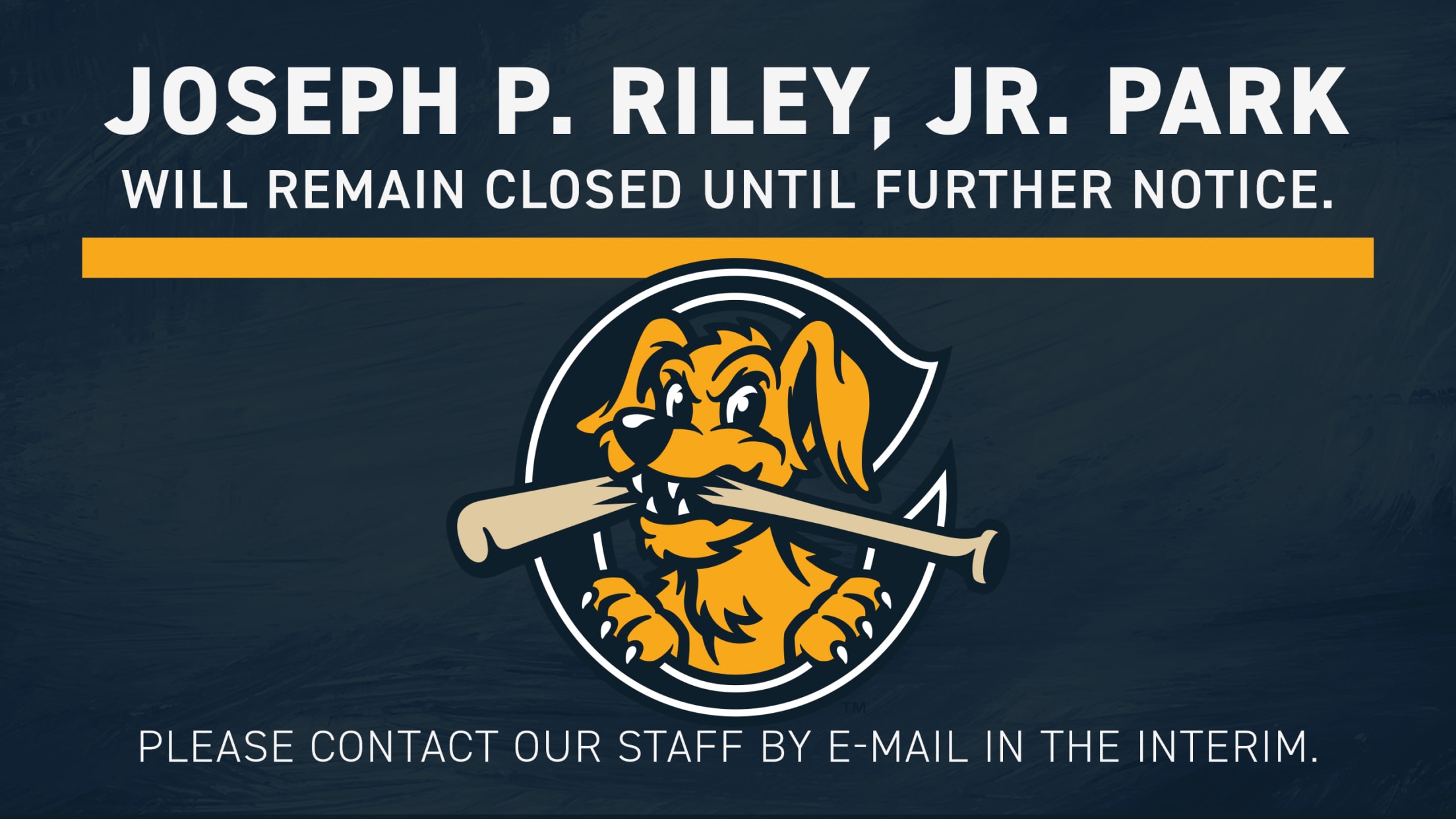 The health and safety of our fans and employees is of the utmost importance to the Charleston RiverDogs. In order to best follow the government's recently issued guidelines regarding the Coronavirus, the RiverDogs front office at Joseph P. Riley, Jr. Park will be closed to the public indefinitely beginning on
RiverDogs Announce Ongoing Participation in MiLB's "Copa de la Diversión" Program in 2020
Team will partner with Berkeley County School District for "Festival de Lectura"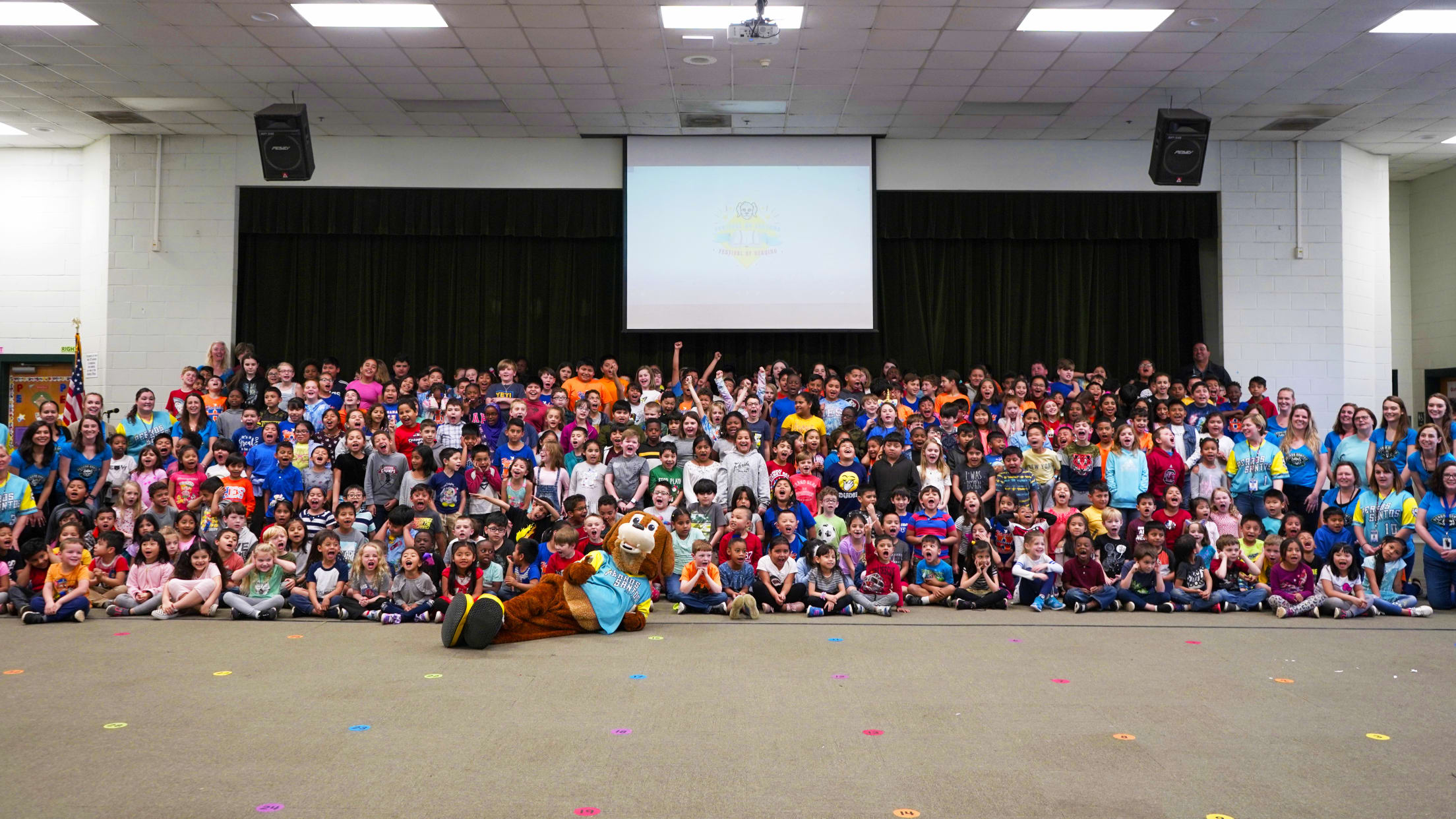 The Charleston RiverDogs will take part in Minor League Baseball's "Copa de la Diversión" program for a second straight season, the club announced in a press conference attended by hundreds of children at Hanahan Elementary School on Thursday morning. In addition, the team will continue to partner with the Berkeley
Segra, RiverDogs Partner for Club Level Sponsorship at The Joe
Partnership centers around Segra Club at Riley Park, ballpark technology enhancements
At the team's inaugural "State of the RiverDogs" breakfast on Thursday morning, the Charleston RiverDogs announced a new wide-ranging partnership that includes the title sponsorship of the ballpark's Club Level, effective immediately. The Club Level, previously known as the Riley Park Club since its inception in 2017, will now be
RiverDogs Seeking to Fill Gameday Positions, Hosting Job Fair This Saturday
Interested candidates encouraged to attend Saturday, March 7 at The Joe
The Charleston RiverDogs are looking to fill the remainder of their more than 200 gameday positions at The Joe for the upcoming 2020 season. With that goal in mind, the team will be hosting a second job fair this Saturday, March 7 from 10:00 a.m. to 1:00 p.m. at Joseph
RiverDogs Announce New Front Office Hires
Two additions join ticket sales department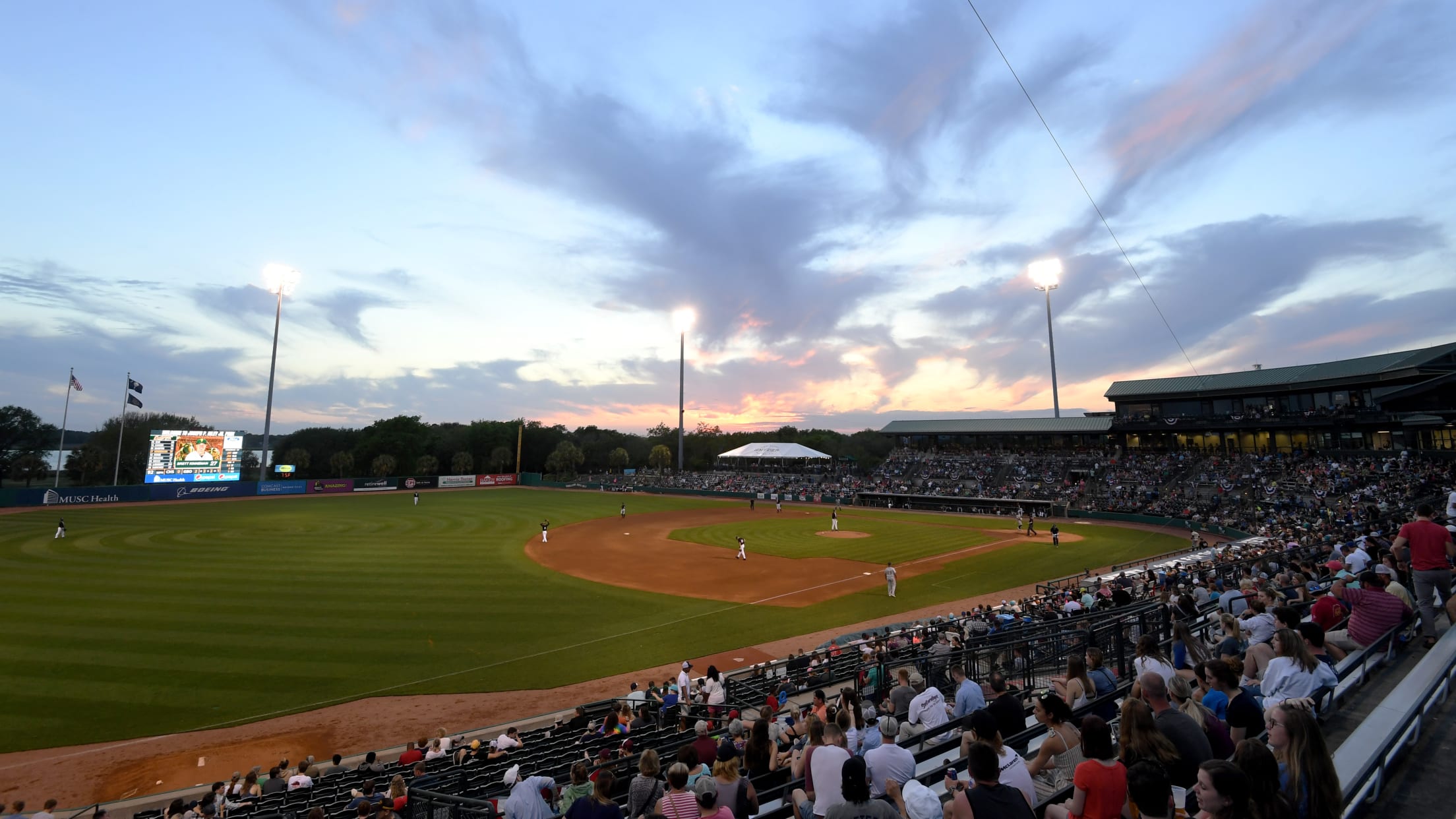 After welcoming more than 300,000 fans to Joseph P. Riley, Jr. Park for a third consecutive season in 2019, the Charleston RiverDogs have added two staff members to their ticket sales department prior to the start of the 2020 season. On Thursday, President and General Manager Dave Echols announced the
Yankees Unveil 2020 MiLB Staffs: Luis Dorante Returns as Manager of RiverDogs
Skipper to be joined by new pitching, hitting coaches
CHARLESTON, S.C. - The New York Yankees have announced that Luis Dorante will return as manager of the Charleston RiverDogs for the 2020, a post the Venezuela-native previously held from 2014-2016. Dorante will attend the RiverDogs' annual Hot Stove Banquet, presented by Tom McQueeney State Farm, held at 7 p.m.
RiverDogs Announce "Reading Around the Bases" and "Education Days" 2020
Charleston club partners with CCSD in reading program for fourth straight year to promote literacy among Lowcountry second graders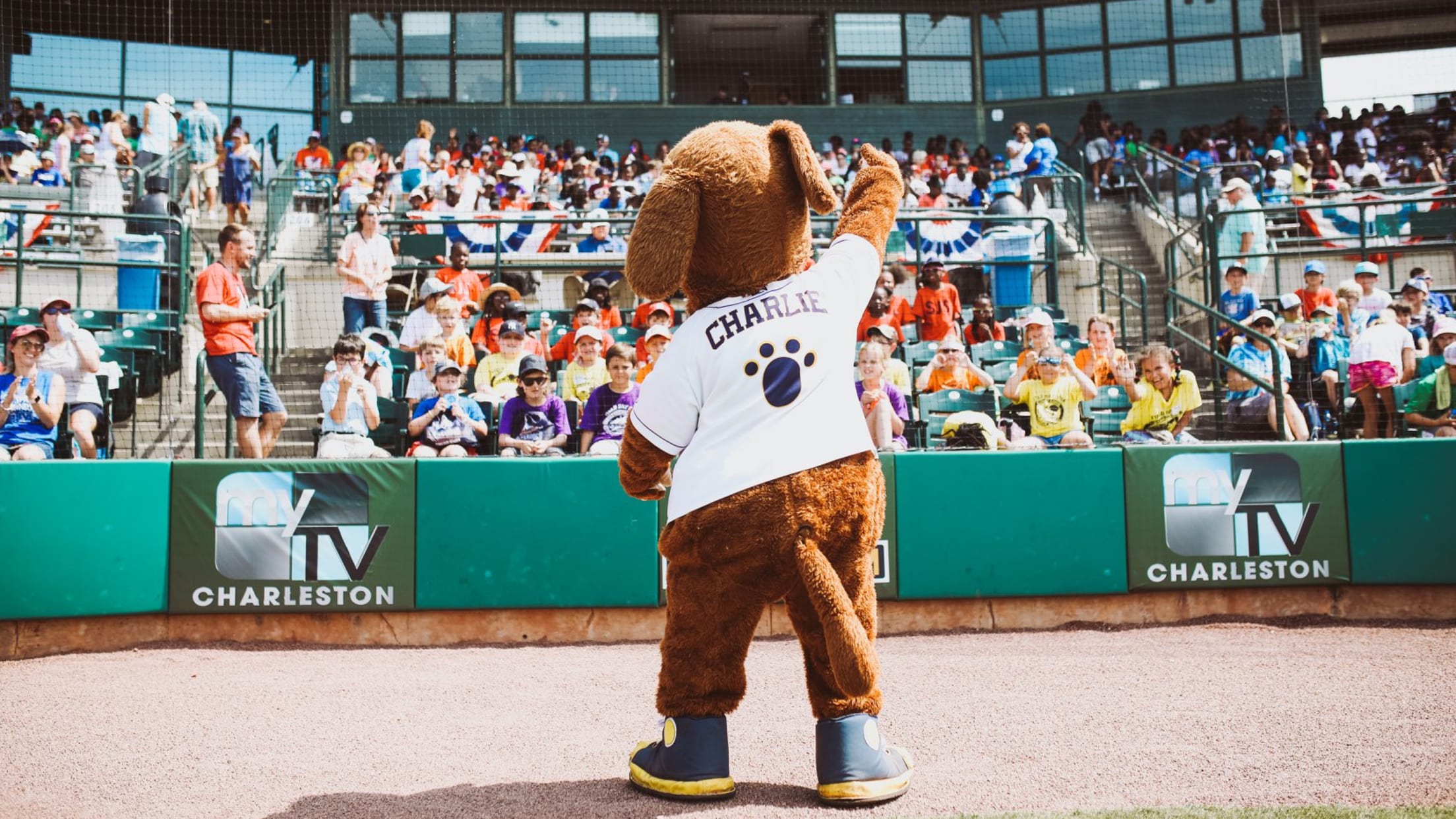 CHARLESTON, S.C. - For the better part of the last three decades the Charleston RiverDogs have made youth literacy a focus of their community outreach strategy. Now, for the fourth year in a row, Charleston's Minor League Baseball team is proud to announce its joint program with the Charleston County
RiverDogs Hire Jason Kempf as Director of Broadcasting and Media Relations
Kempf joins the RiverDogs after time in Quad Cities, Dayton and Wichita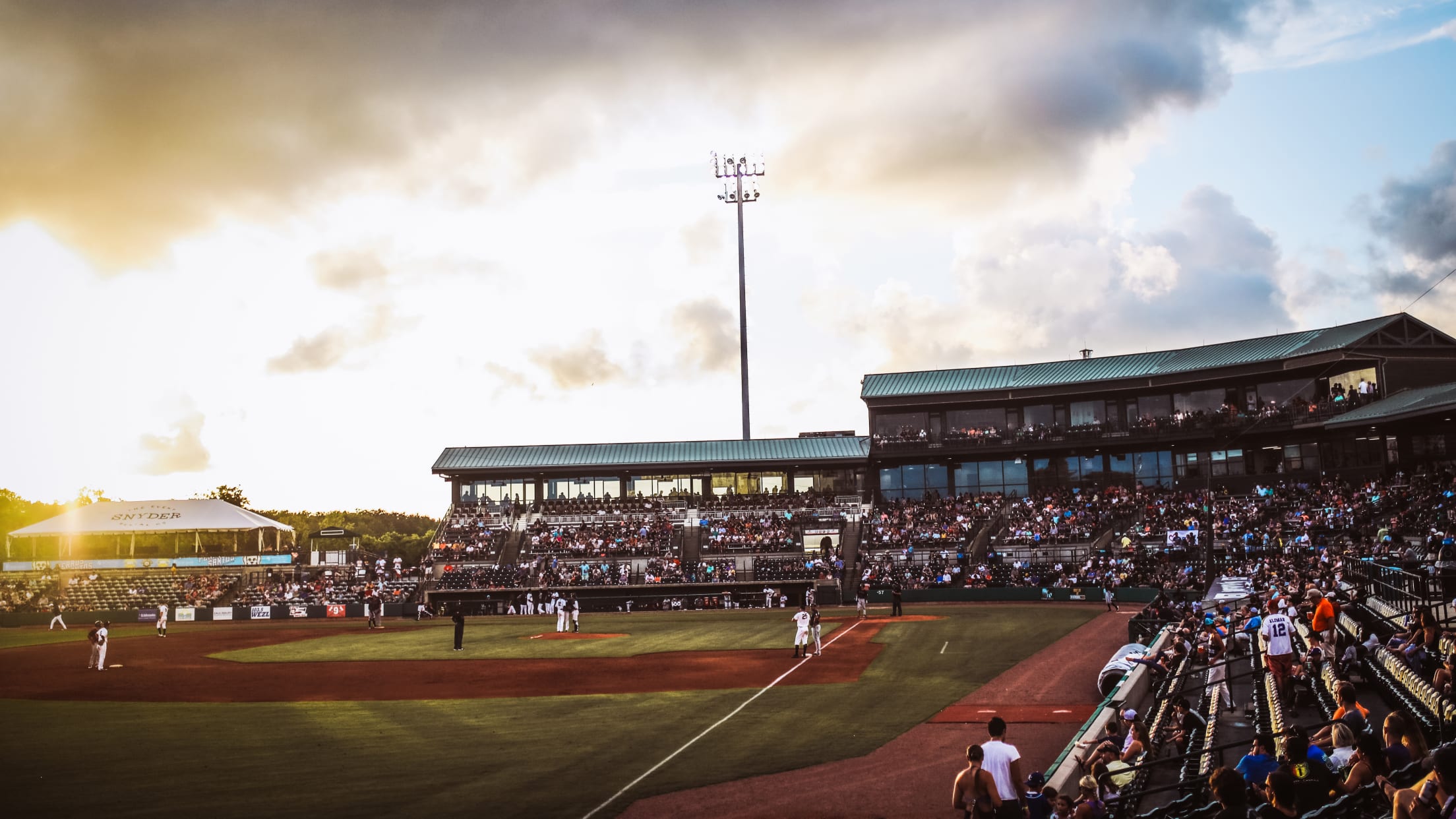 CHARLESTON, S.C. - RiverDogs President and General Manager Dave Echols has announced the hiring of Jason Kempf as the next Director of Broadcasting and Media Relations for the Charleston RiverDogs. He replaces Matt Dean, who is now assuming a similar role with the Fayetteville Woodpeckers (Advanced-A, Houston Astros). Kempf joins
RiverDogs Introduce First Ever RiverDogs Youth Travel Baseball Team
Tryouts and informational session to be held Saturday, January 11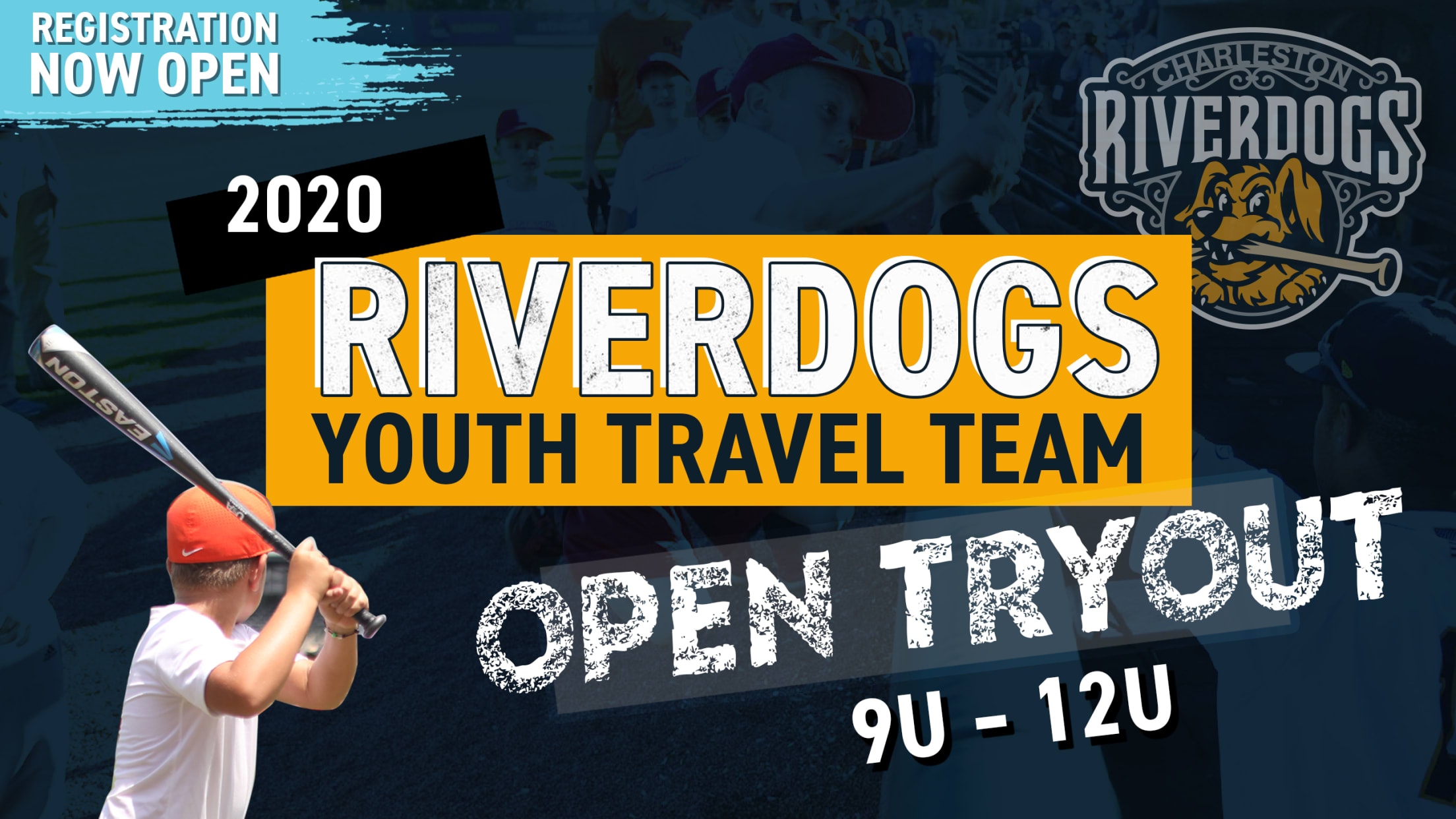 CHARLESTON, SC - The Charleston RiverDogs are for the first time introducing a youth travel team program affiliated with the team, the New York Yankees' Class-A South Atlantic League affiliate. The program will kick off with its first open tryout and information session, to be held on Saturday, Jan. 11
Lou Piniella Headlines RiverDogs Hot Stove Banquet
Former MLB skipper and Yankee outfielder tabbed as keynote speaker at 16th annual event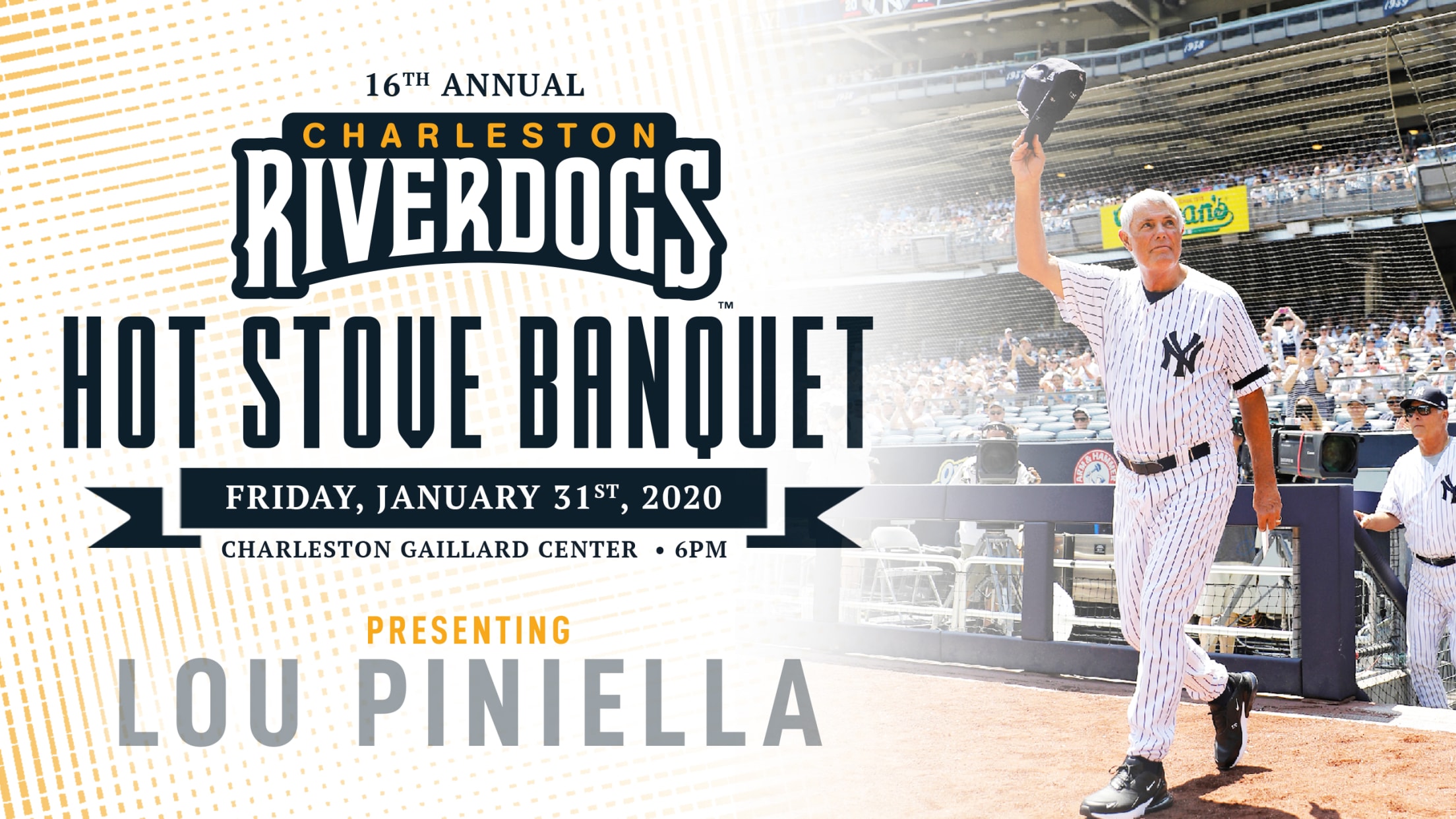 CHARLESTON, S.C. - One of the most decorated managers in Major League history and a three-time World Series champion, former Yankee outfielder Lou Piniella, will be the featured guest speaker at the RiverDogs' 16th Annual Hot Stove Banquet & Auction. This year's event is brought to you by presenting sponsor,
RiverDogs Announce Game Times for 2020
Charleston opens the season at home on Thursday, April 9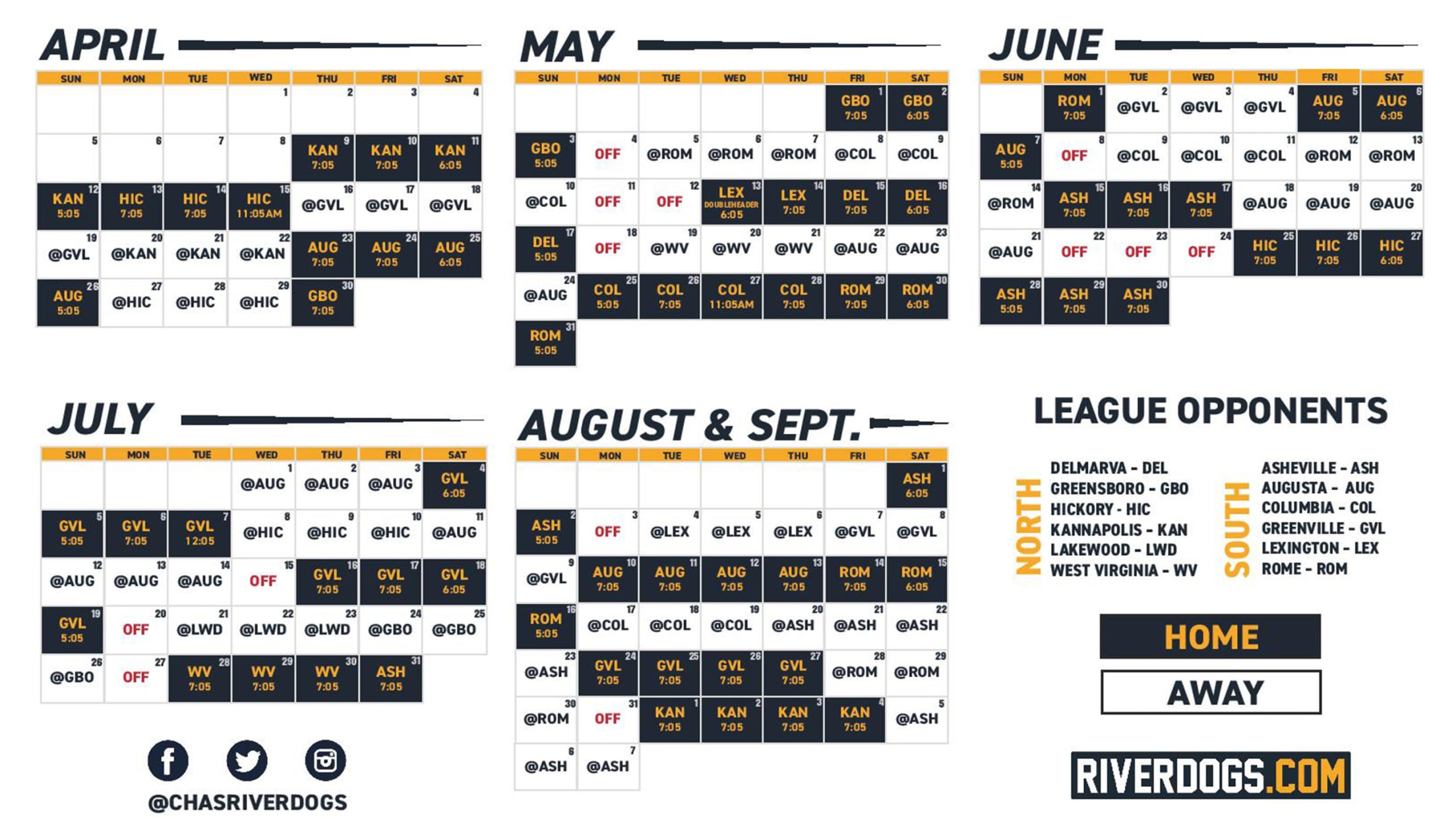 CHARLESTON, SC - Following a year in which the club welcomed more than 300,000 fans for a third consecutive season, the Charleston RiverDogs have announced their game times for the 2020 season with tickets now available for the Charleston club's 24th year playing at Joe Riley Park. As in years
Josh Shea Named RiverDogs Vice President, Food & Beverage
Charleston front office welcomes back Shea after stint with Augusta GreenJackets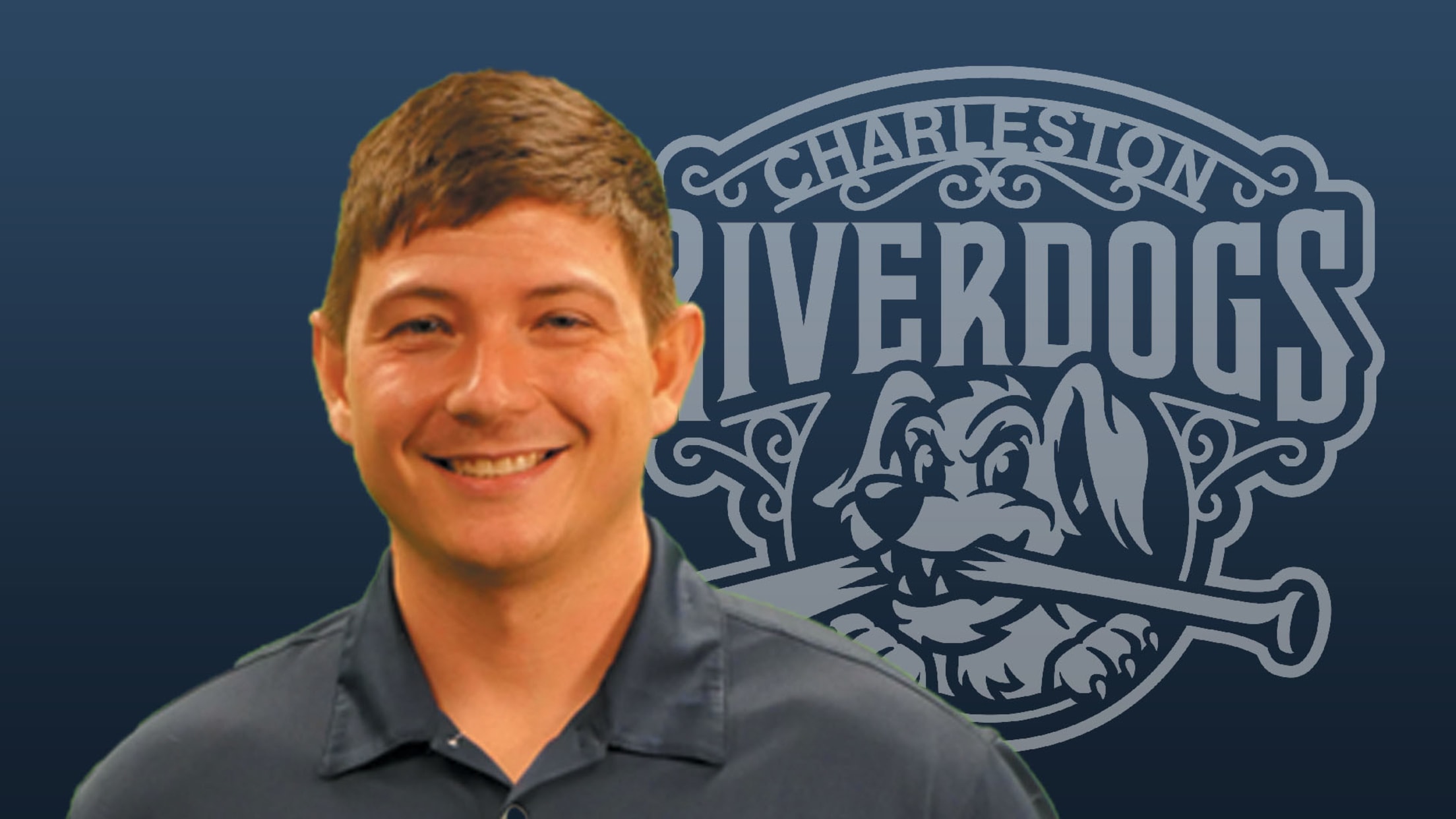 CHARLESTON, S.C. - The Charleston RiverDogs have announced the hiring of Josh Shea as the club's Vice President, Food & Beverage.Shea returns to the Lowcountry for a second stint with the club after serving as the F&B Director for six years (2013-2018) previously with the RiverDogs. The Clemson grad most
Mark Your Calendars: RiverDogs Announce 2020 Promotion Schedule
Highlights include special guests, unique giveaways and the return of past fan favorites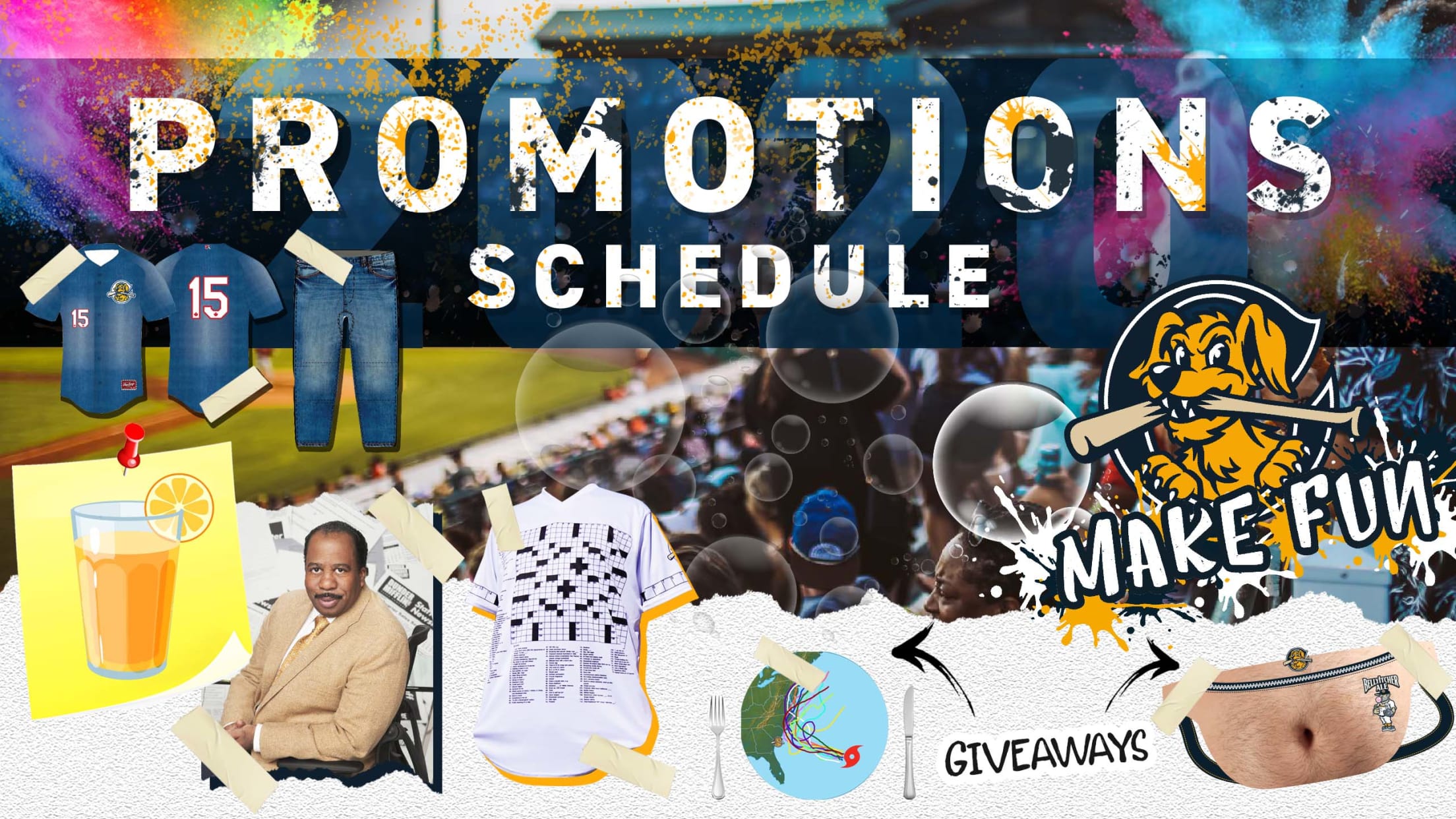 What do a visit from Stanley of The Office and a whole night dedicated to our friends from north of the border have in common? The answer is simple: they are occurring at The Joe in 2020. The Charleston RiverDogs unveiled their promotion schedule for the upcoming season on Monday
RiverDogs to Bring Back Perros Santos Identity for Second Straight Season
Charleston club will be a part of MiLB's Copa de la Diversión in 2020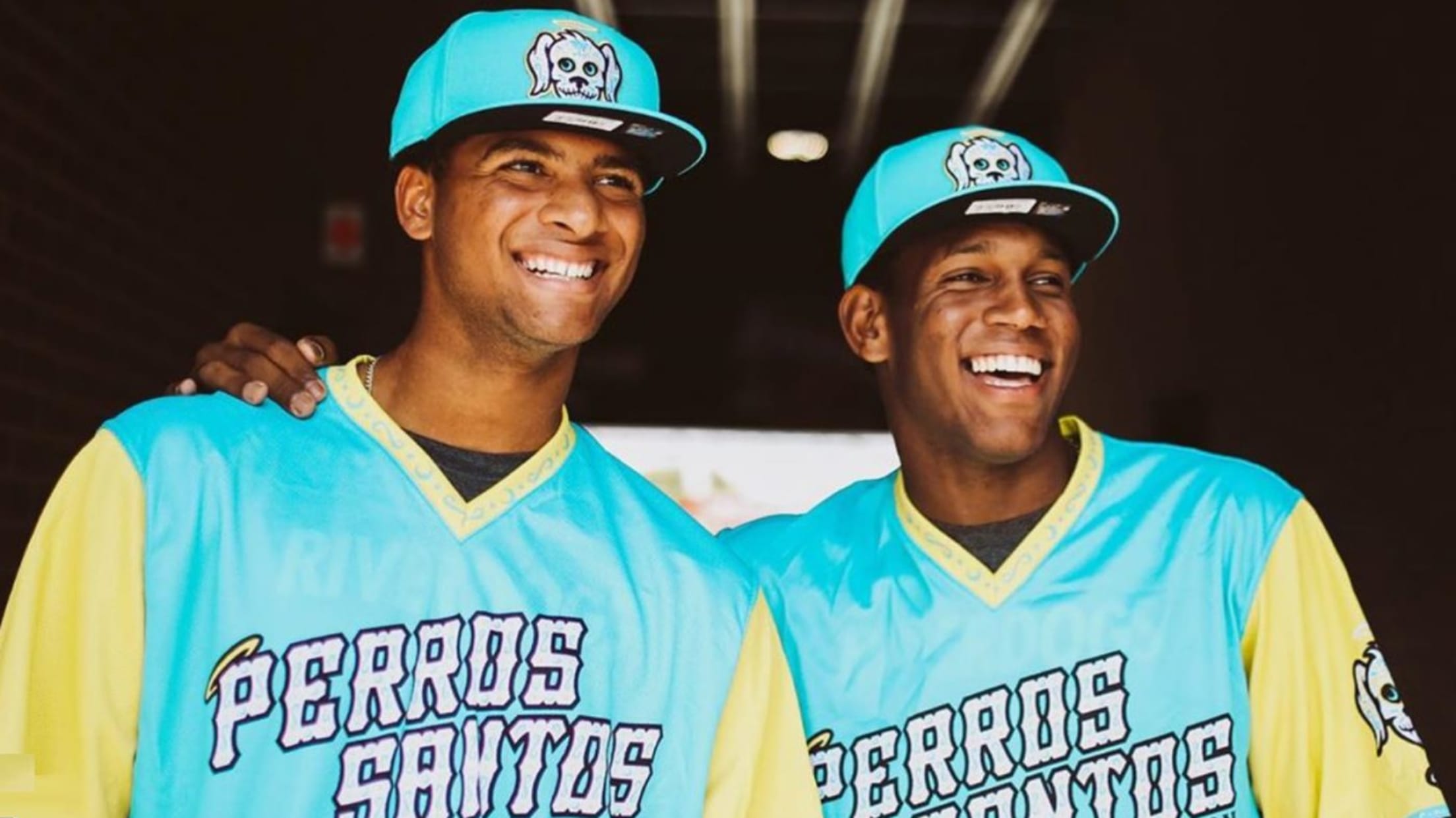 CHARLESTON, S.C. - Joining Minor League Baseball's Copa de la Diversión initiative for a second straight year, the RiverDogs will again take the field as Los Perros Santos de Charleston for select games during the 2020 season. Alongside over 80 clubs across the country participating in the third-year program, the
RiverDogs Set to Host 15th Annual Charity Golf Tournament
Fans can help raise funds for MUSC Children's Health on "Cinco de Mayo"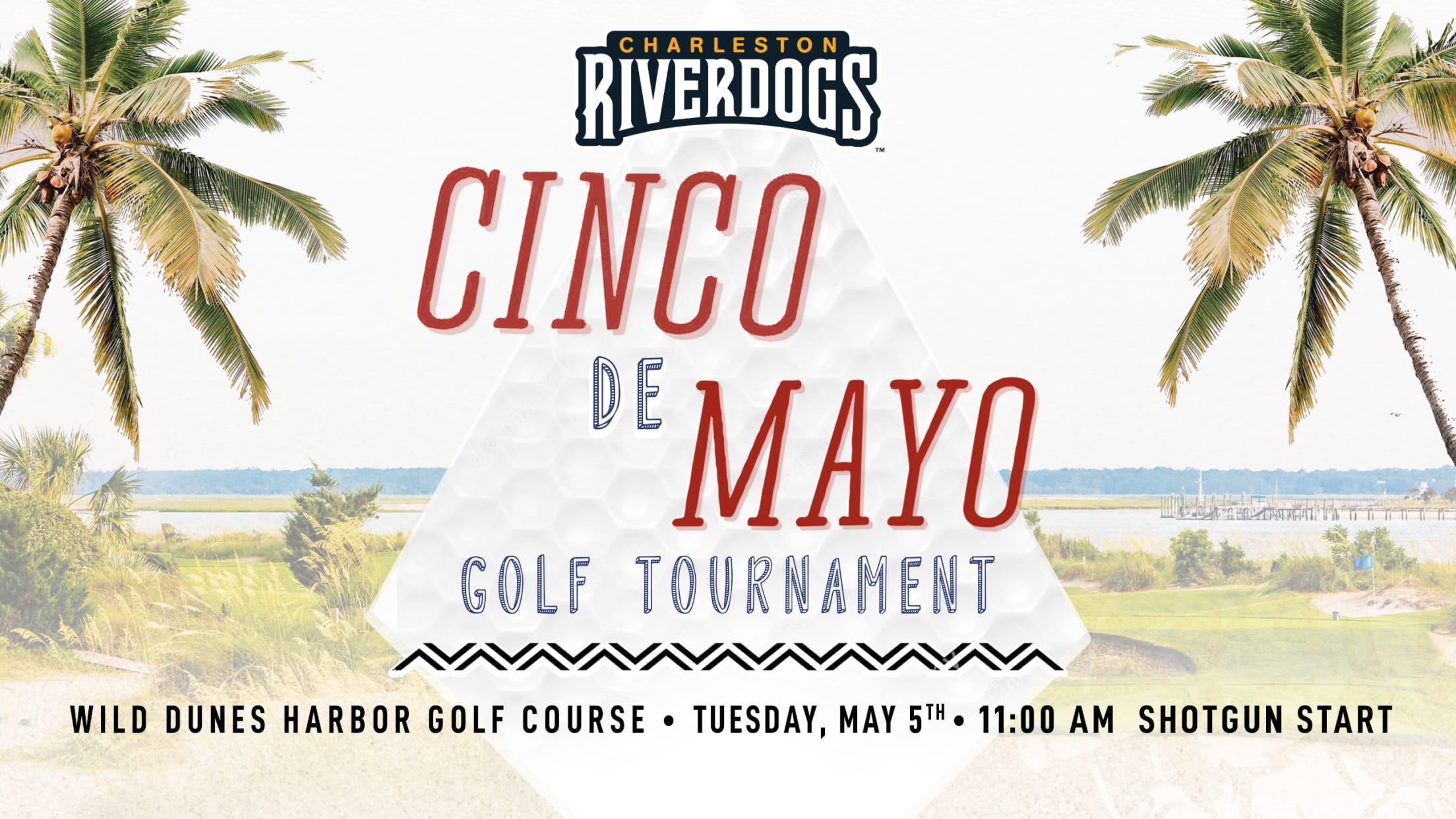 Even when the team is on the road, the Charleston RiverDogs aren't opposed to throwing a party, especially when it benefits a good cause. Under the theme of "Cinco de Mayo Fiesta," the RiverDogs will host their 15th annual charity golf tournament at the Wild Dunes Harbor Golf Course on
Registration Begins for RiverDogs Annual 5K
17th Annual 5K event takes place Saturday, April 25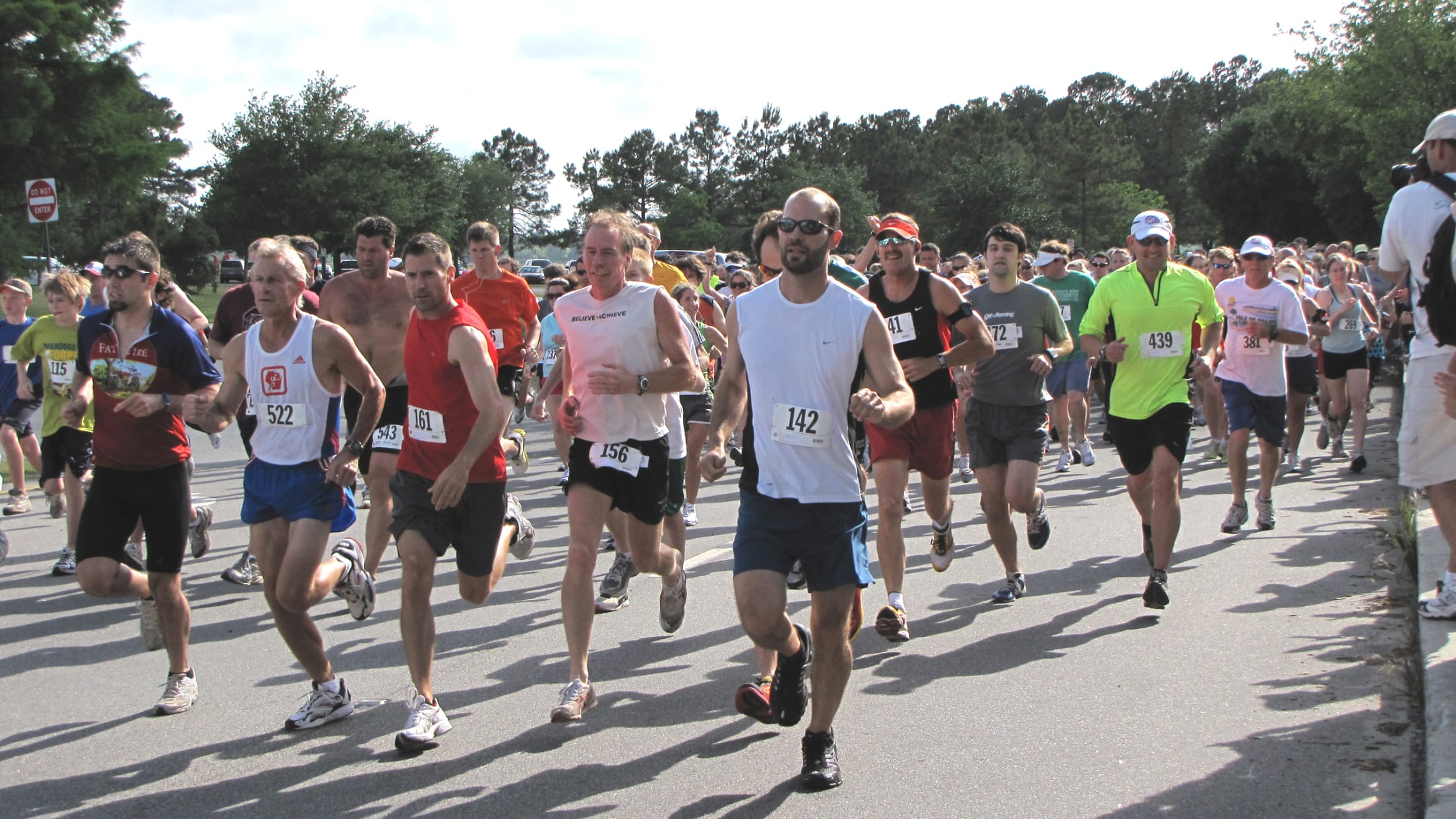 CHARLESTON, S.C. - The Charleston RiverDogs will host their 17th annual 5K Race presented by Fleet Feet Sports, on Saturday, April 25 at Joseph P. Riley, Jr. Park. Registration will open on Monday, February 17 for this year's "Make Fun" themed race.Runners can pre-register for one of the most unique race
RiverDogs Add Two to Front Office
Kayla Greaves joins Charleston club as box office manager, Ryan Perry as director of video production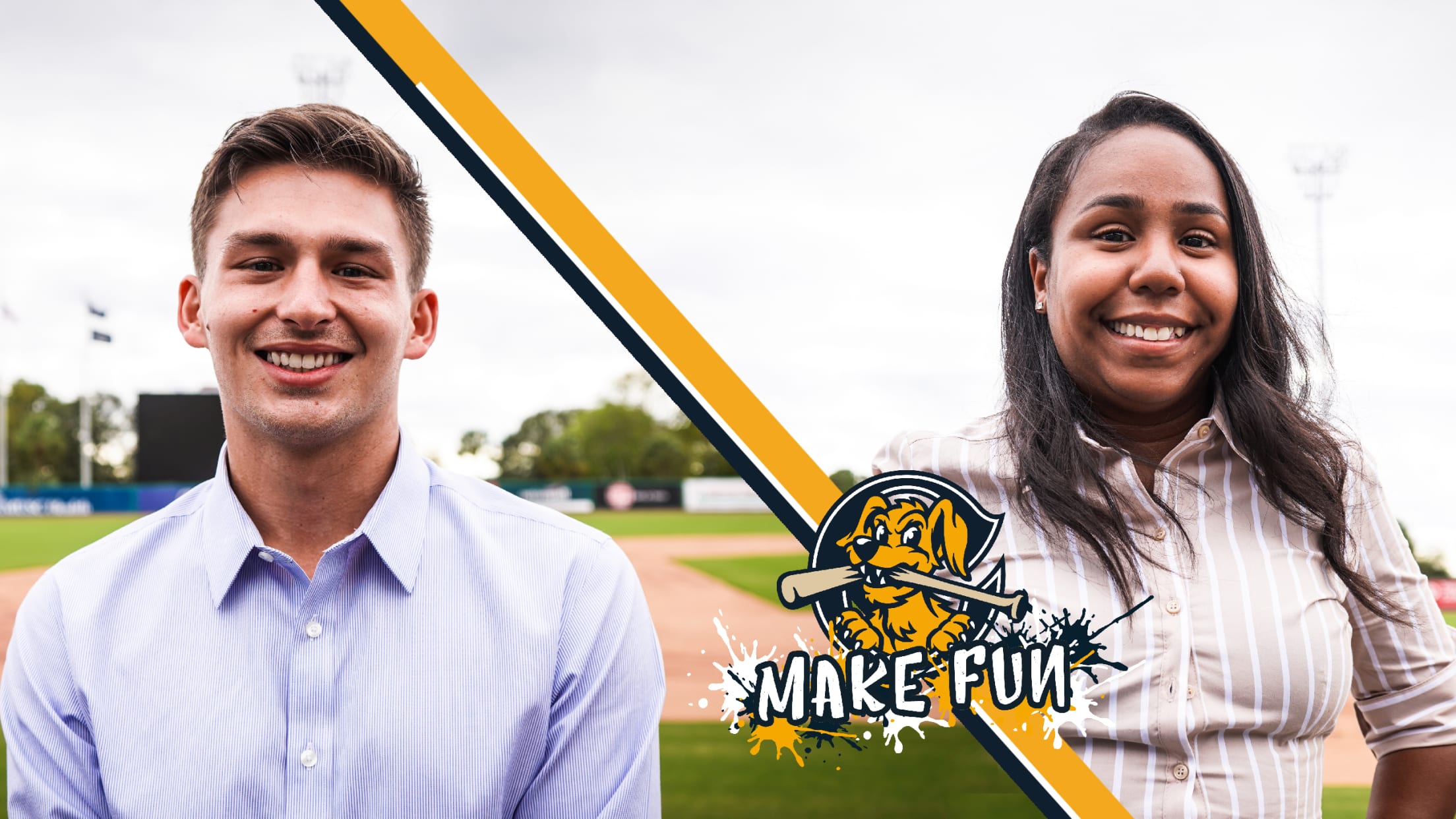 CHARLESTON, S.C. - The Charleston RiverDogs have announced the addition of two new members to the front office, hiring Kayla Greaves as the club's new box office manager and Ryan Perry as the director of video production.Greaves joins the RiverDogs from Florida where she most recently worked as a box
Charlie T. RiverDog to Appear as Guest Picker on Gene Sapakoff's Pigskin Picks
Fans can make their picks and go head-to-head with Charlie and Sapakoff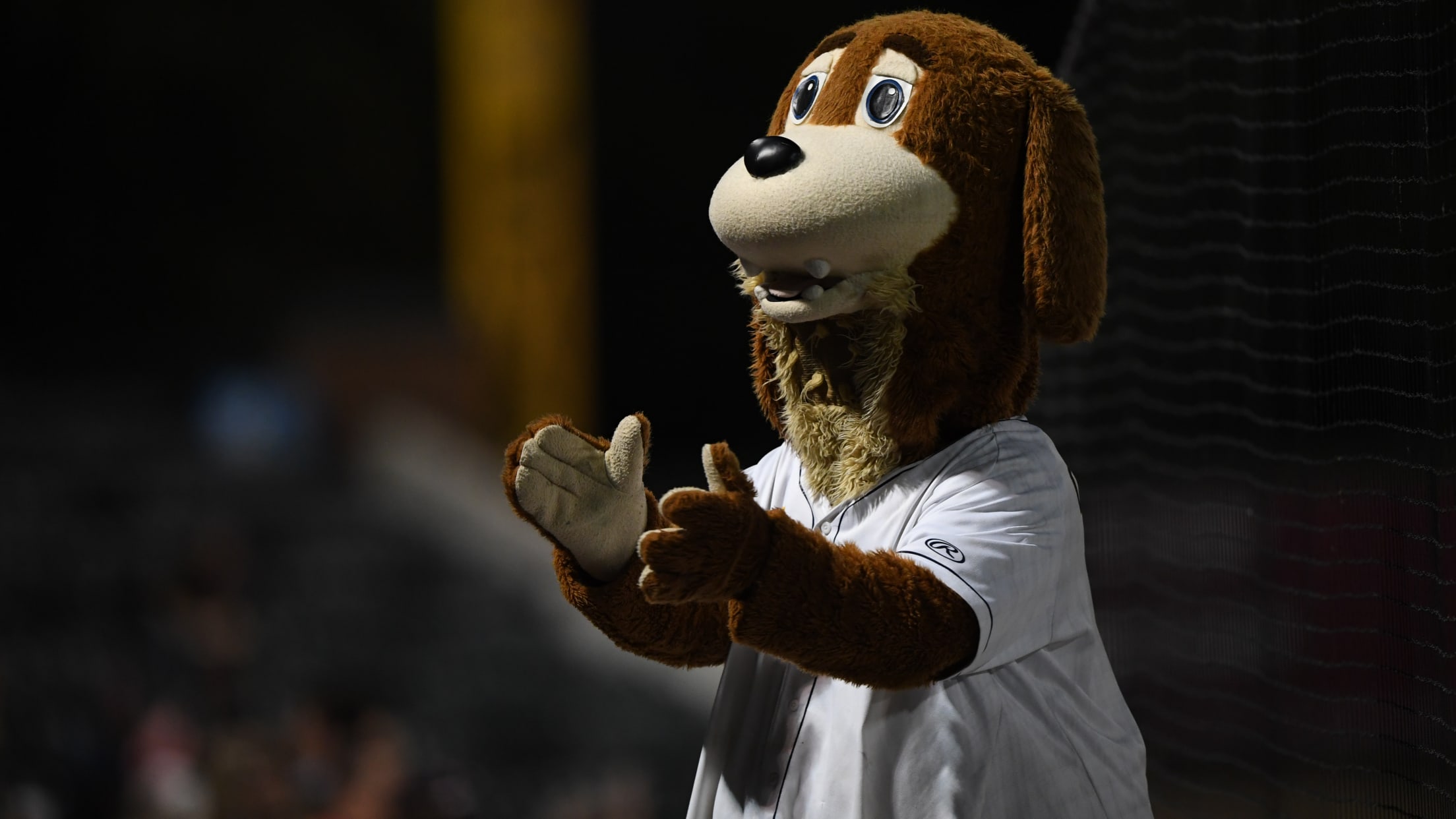 CHARLESTON, S.C. - Charlie T. RiverDog has garnered a reputation as a mascot of many talents. With another weekend of college football action coming up, Charlie will put his knowledge of the gridiron to the test as he joins Gene Sapakoff in the weekend's edition of Pigskin Picks in the
Rebecca Veeck, Daughter of Mike and Libby Veeck, Passes Away at 27
Rebecca Matthews Veeck, 27, passed away on September 30, 2019.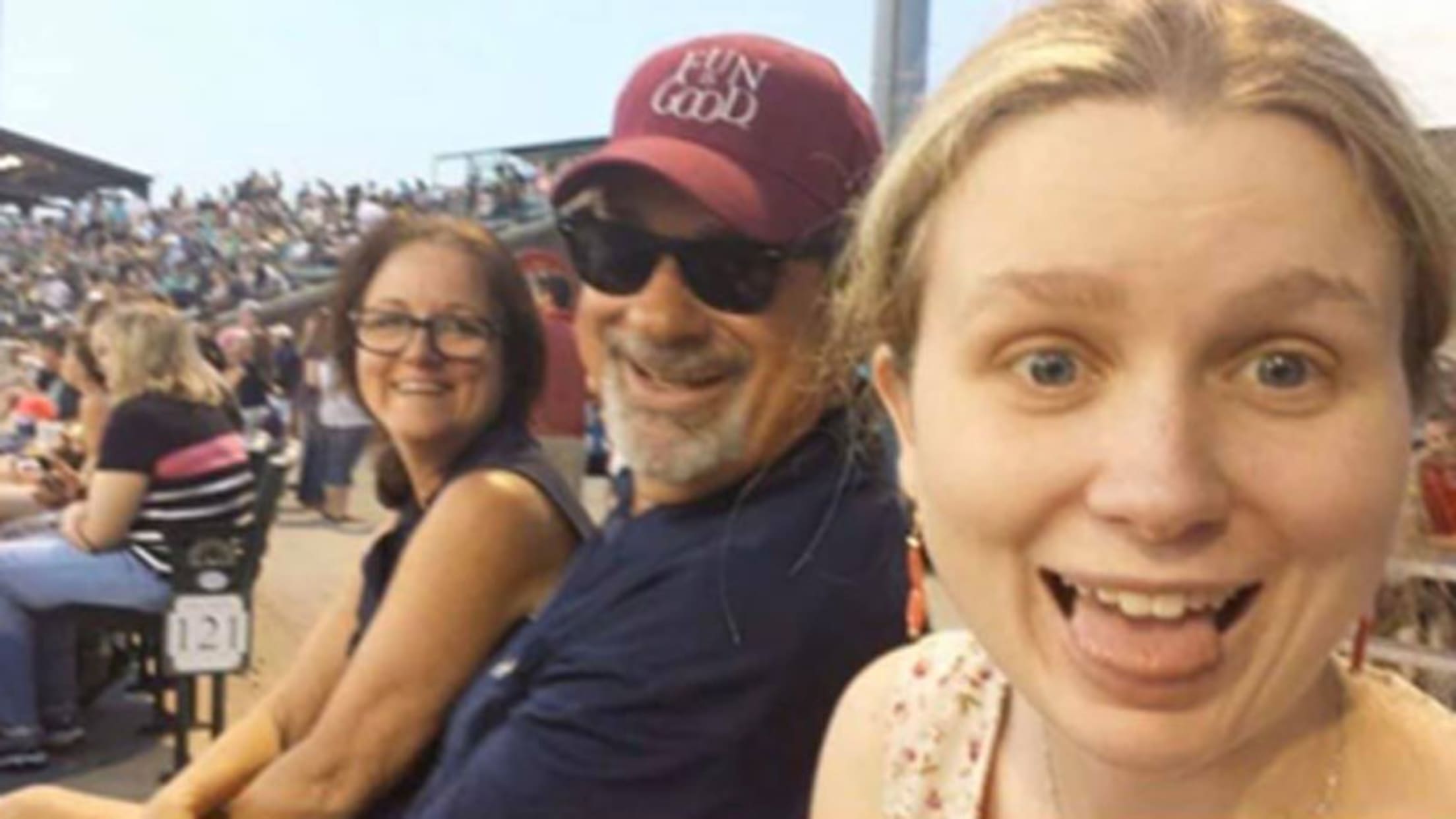 Rebecca Matthews Veeck, 27, passed away on September 30, 2019, in Charleston, South Carolina after a battle with Batten's Disease. The daughter of Elizabeth T. Veeck and Michael Veeck and sister of William "Night Train" Veeck. Her passion was baseball. Or perhaps it was the incredible works of art she
RiverDogs Leave Their Mark with Memorable Walk-Offs and Dominant Pitching Runs in 26th Season
Charleston came up short in two playoff pushes, but still impresses with milestones and record-breaking performances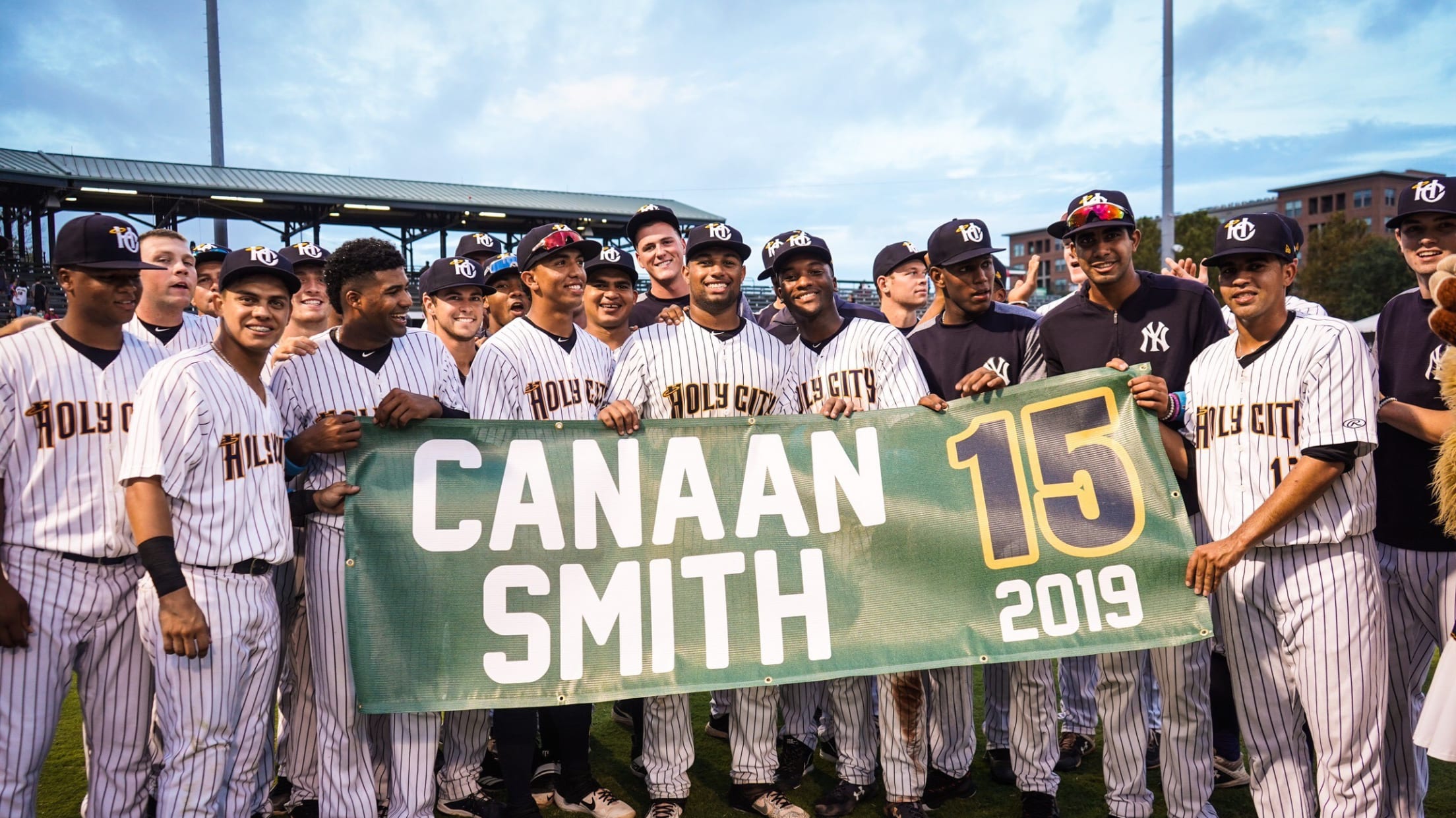 The Charleston RiverDogs' 26th season in franchise history showcased one of the deepest rosters of future Major League talent in recent memory as the RiverDogs came up short of a pair of playoff chases in another jam-packed season at Riley Park.Under the guidance of second-year manager Julio Mosquera, the RiverDogs
RiverDogs Recognized with South Atlantic League Club Merit Award
Business manager Dale Stickney tabbed as Female Executive of the Year, Ben Abzug as Sales Executive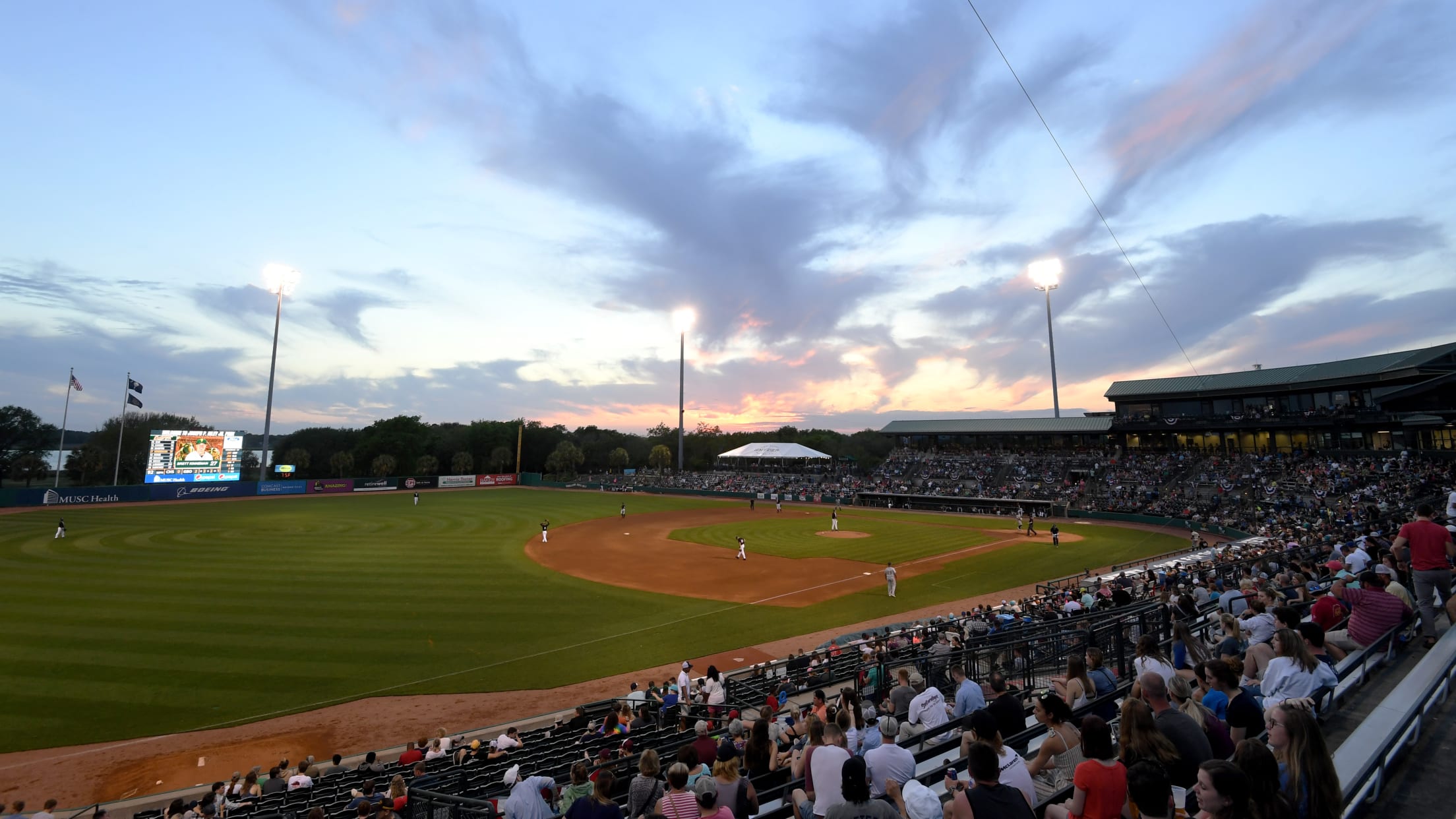 CHARLESTON, S.C. - The South Atlantic League has announced that the Charleston RiverDogs have been named the recipients of the Club Merit Award, recognizing the top overall operation in the league circuit in the past year.2019 marks the third time that the RiverDogs have hauled in the SAL's most prestigious