Lugnuts fuel up for 2022 with front office promotions, additions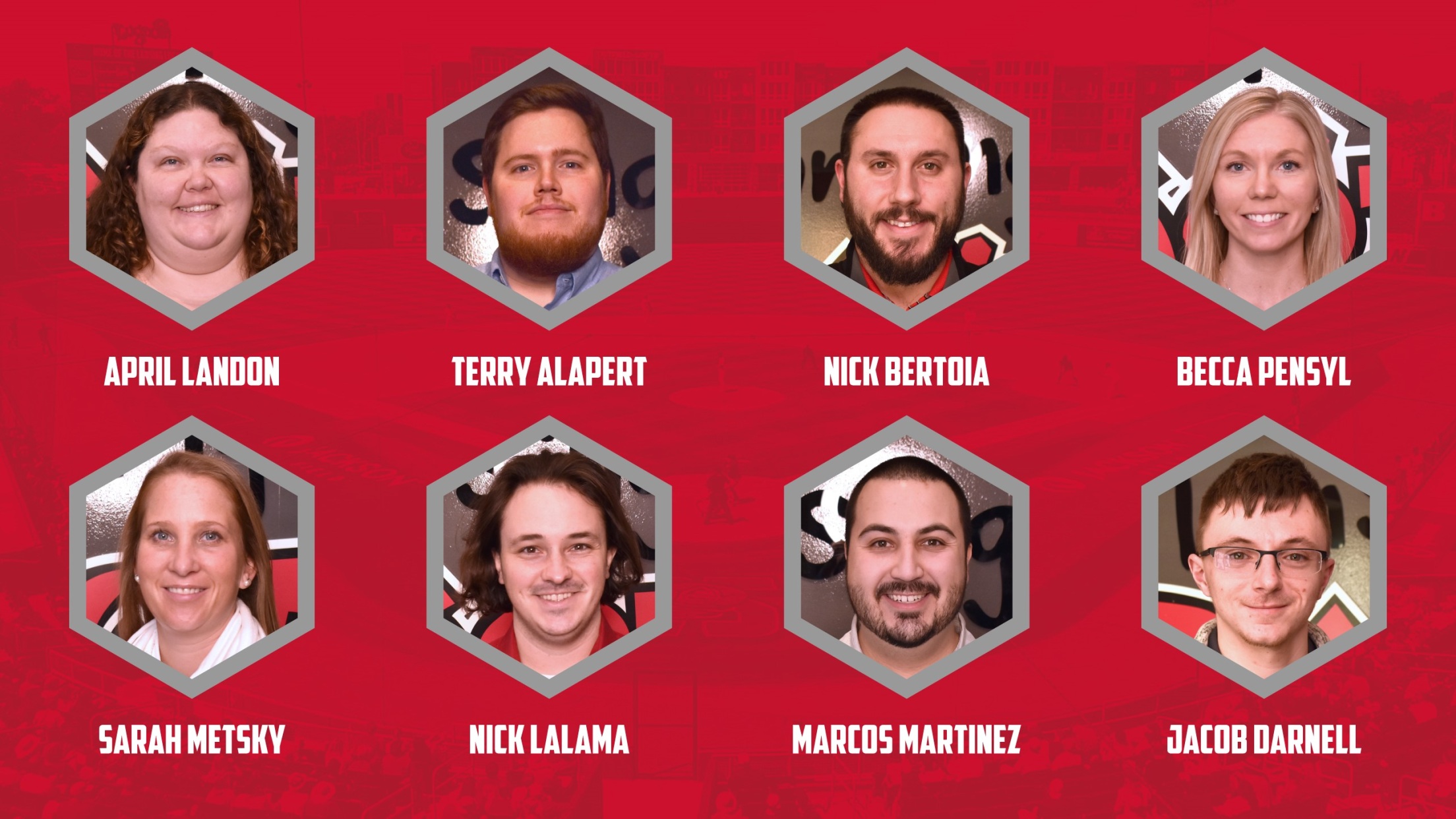 Lansing, Mich. – Less than three months away from the return of baseball to Jackson® Field™, the Lansing Lugnuts, the High-A affiliate of the Oakland Athletics, are proud to announce three staff promotions and five new additions to the Lugnuts' staff. April Landon, entering her 19th year with the Lugnuts
Lansing, Mich. – Less than three months away from the return of baseball to Jackson® Field™, the Lansing Lugnuts, the High-A affiliate of the Oakland Athletics, are proud to announce three staff promotions and five new additions to the Lugnuts' staff.
April Landon, entering her 19th year with the Lugnuts dating back to 2004, was promoted to Lugnuts Assistant Food and Beverage Director; Terry Alapert, who joined the Nuts in 2018, was elevated to Director of Creative Services; and Nick Bertoia, entering his second season on staff, was promoted to Corporate Account Manager.
Becca Pensyl joins the Lugnuts as Director of Finance, entering Minor League Baseball after previously serving as accounting manager for the Lansing School District and internal auditor at Central Michigan University. Hailing from Northern Michigan, Becca earned her MBA and bachelor's degree with a major in accounting and a minor in sport management from CMU.
Sarah Metzky is the Nuts' new Director of Food and Beverage. Sarah, a graduate of Widener University with a degree in hospitality management, previously worked with the Pittsburgh Pirates/Bradenton Marauders, Professional Sports Catering, Peoria Sports Complex, and Las Vegas Aviators before returning in 2021 to the Pirates/Marauders, a season in which Bradenton won the Low-A Southeast championship.
Nick Lalama joins the Lansing front office as Ticket Operations Manager at Jackson® Field™. A native of Brighton, the first member of his family born in Michigan, Nick graduated from Eastern Michigan University.
Marcos Martinez, a Michigan State Spartan,is the Nuts' new Group Sales Account Executive, entering Minor League Baseball after working at the Julian Samora Research Institute at Michigan State University. Marcos graduated from MSU with a bachelor's degree in economics and a minor in Chicano/Latino Studies.
Lastly, the Lugnuts add a second Central Michigan Chippewa in Jacob Darnell, who joins the sales department as an Account Executive. Jacob grew up just outside Mount Pleasant, and is currently pursuing his graduate degree at CMU in the Sport Administration program.
The Crosstown Showdown between the Lugnuts and the Michigan State Spartans is 86 days away and counting, set for 7:05 p.m. on Wednesday, April 6, at Jackson® Field™. Two days later, the Lugnuts raise the curtain on their 26th season, hosting the Lake County Captains at 6:05 p.m. on Friday, April 8, opening a 132-game High-A Central season concluding Sunday, September 11.
For more information about the Lansing Lugnuts, visit lansinglugnuts.com or call (517) 485-4500.
# # #