Lugnuts overwhelm Whitecaps, 8-1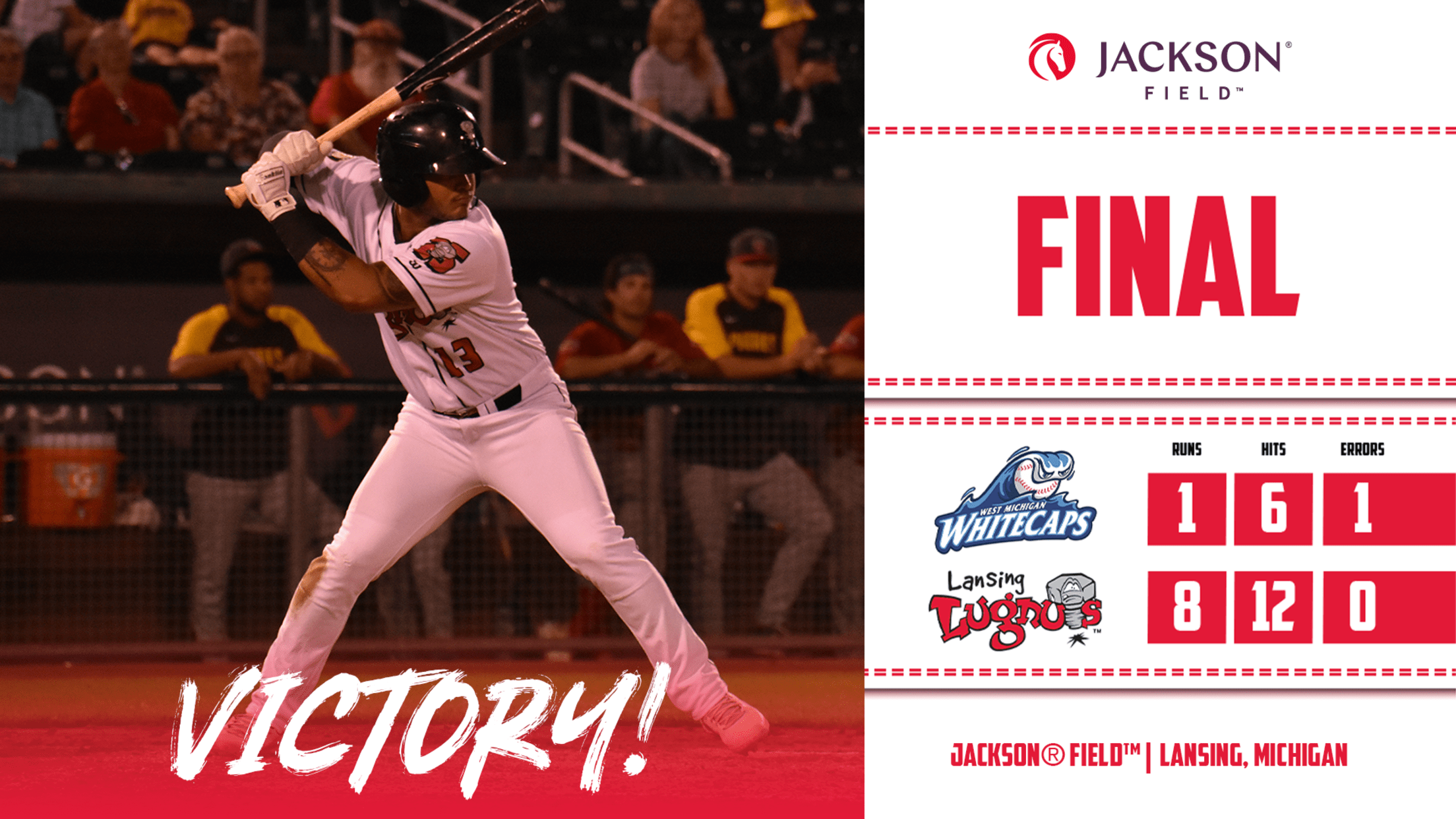 LANSING, Mich. – William Simoneit and Jordan Díaz homered to back a stellar pitching effort, and the Lansing Lugnuts (56-61) cruised to an 8-1 victory over the West Michigan Whitecaps (57-60) in front of 6,855 on Thursday night at Jackson® Field™. With the win, the Nuts grabbed a 201-200 edge
LANSING, Mich. – William Simoneit and Jordan Díaz homered to back a stellar pitching effort, and the Lansing Lugnuts (56-61) cruised to an 8-1 victory over the West Michigan Whitecaps (57-60) in front of 6,855 on Thursday night at Jackson® Field™.
With the win, the Nuts grabbed a 201-200 edge in the all-time series with West Michigan.
Lugnuts starter David Leal limited the Whitecaps to an Austin Schultz second-inning RBI single in five innings, Shohei Tomioka tossed three scoreless innings, and Garrett Acton struck out the side in an impressive ninth.
Meanwhile, Lansing's offense was relentless. Simoneit gave the Nuts a quick 1-0 lead against West Michigan starter Brendan White in the first inning with his tenth home run of the year, the Nuts added two more in the third, and then piled on against the West Michigan bullpen: a Díaz RBI double in the sixth, a Patrick McColl RBI triple in the seventh (followed by a run-scoring wild pitch) and a Díaz two-run homer in the eighth made the final result comfortable.
Díaz did not start the game. He came off the bench to replace infielder Drew Swift in the middle innings, his second game since returning from the Injured List, and finished 3-for-3 with a single, double, homer and three RBIs.
Jonny Butler, Lansing's no. 9 hitter, was the recipient of Díaz's biggest blows, reaching base four times on a walk, single, double and triple and scoring three of the Nuts' eight runs.
The Lugnuts have beaten the Whitecaps twice in the first three games of the six-game series, leading into the final LAFCU Frontline Friday of the year at 7:05 p.m. Right-hander Jeff Criswell (1.80 ERA) gets the start against 'Caps lefty Adam Wolf (4.24 ERA). To purchase tickets or for more information, visit lansinglugnuts.com or call (517) 485-4500.
# # #