Lugnuts Release 2019 Schedule
Featuring 71 Home Games and 19 Fireworks Shows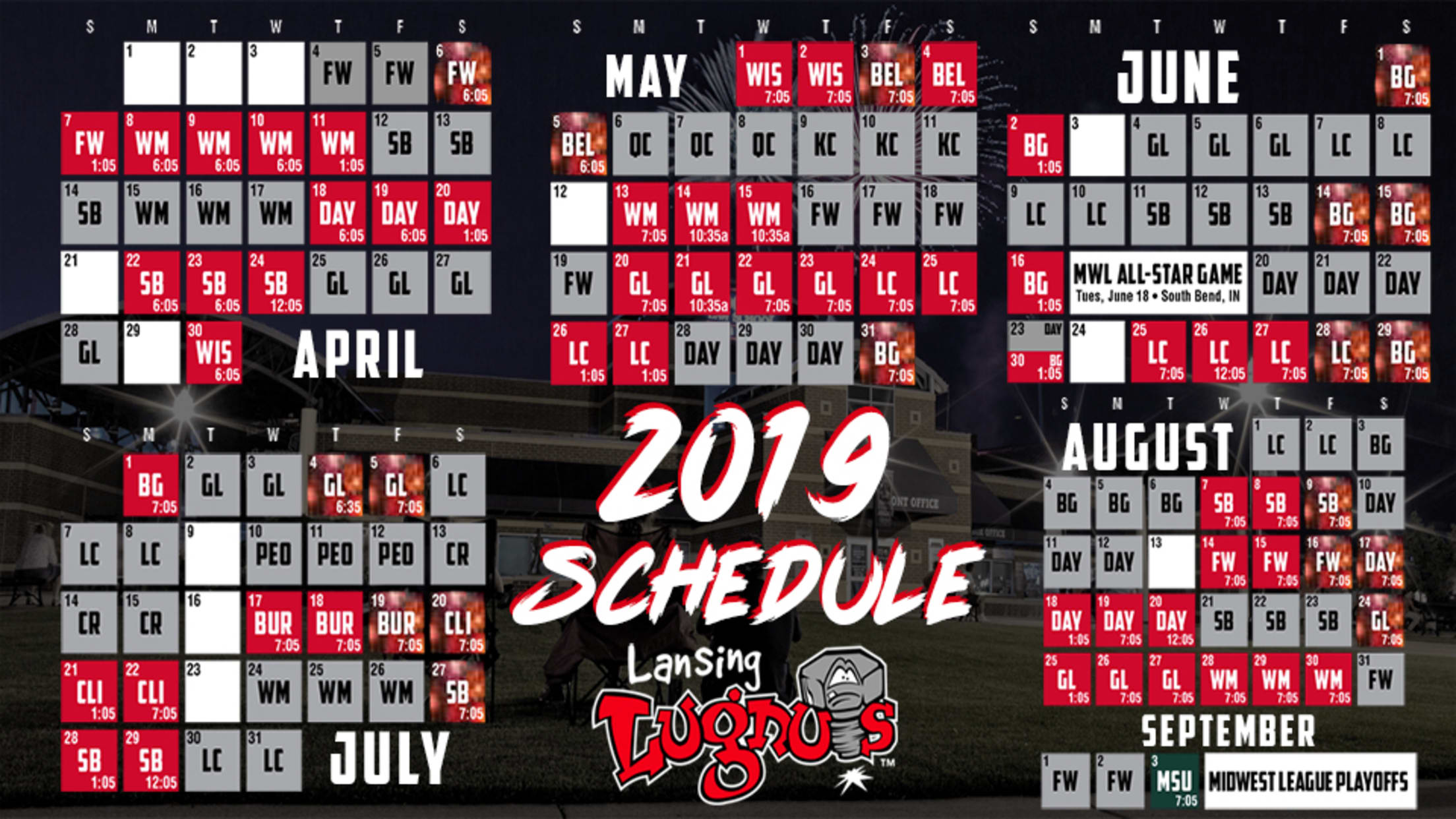 LANSING, Mich. - The Lansing Lugnuts have announced their 2019 schedule, which will mark the organizations 24th season in Lansing. The Lugnuts have made their home in Downtown Lansing since their inception in 1996, and will be building off an impressive 2018 season. Last season the Lugnuts welcomed over 330,000 fans
LANSING, Mich. - The Lansing Lugnuts have announced their 2019 schedule, which will mark the organizations 24th season in Lansing. The Lugnuts have made their home in Downtown Lansing since their inception in 1996, and will be building off an impressive 2018 season.
Last season the Lugnuts welcomed over 330,000 fans into Cooley Law School Stadium and increased their per game attendance from 4,468 in 2017 to 4,612 in 2018. The organization was also successful on the field, finishing with an overall record of 80-60 and clinching a playoff spot in the process.
The Lugnuts will hope to carry over that success in 2019. Opening Day for the 2019 season will be on Saturday, April 6th and will once again feature an Opening Day Block Party. The 2019 schedule also features 19 fireworks shows and the annual Crosstown Showdown presented by Auto-Owners Insurance will take place on Tuesday, September 3rd.
A full promotional schedule for the 2019 season will be announced at a later date.
The Lansing Lugnuts are the Single-A affiliate of the Toronto Blue Jays. Members of the sixteen-team Midwest League, they have been a staple in Lansing since 1996. For more information on the team, visit LansingLugnuts.com.