Lugnuts star pitcher Rees promoted to Dunedin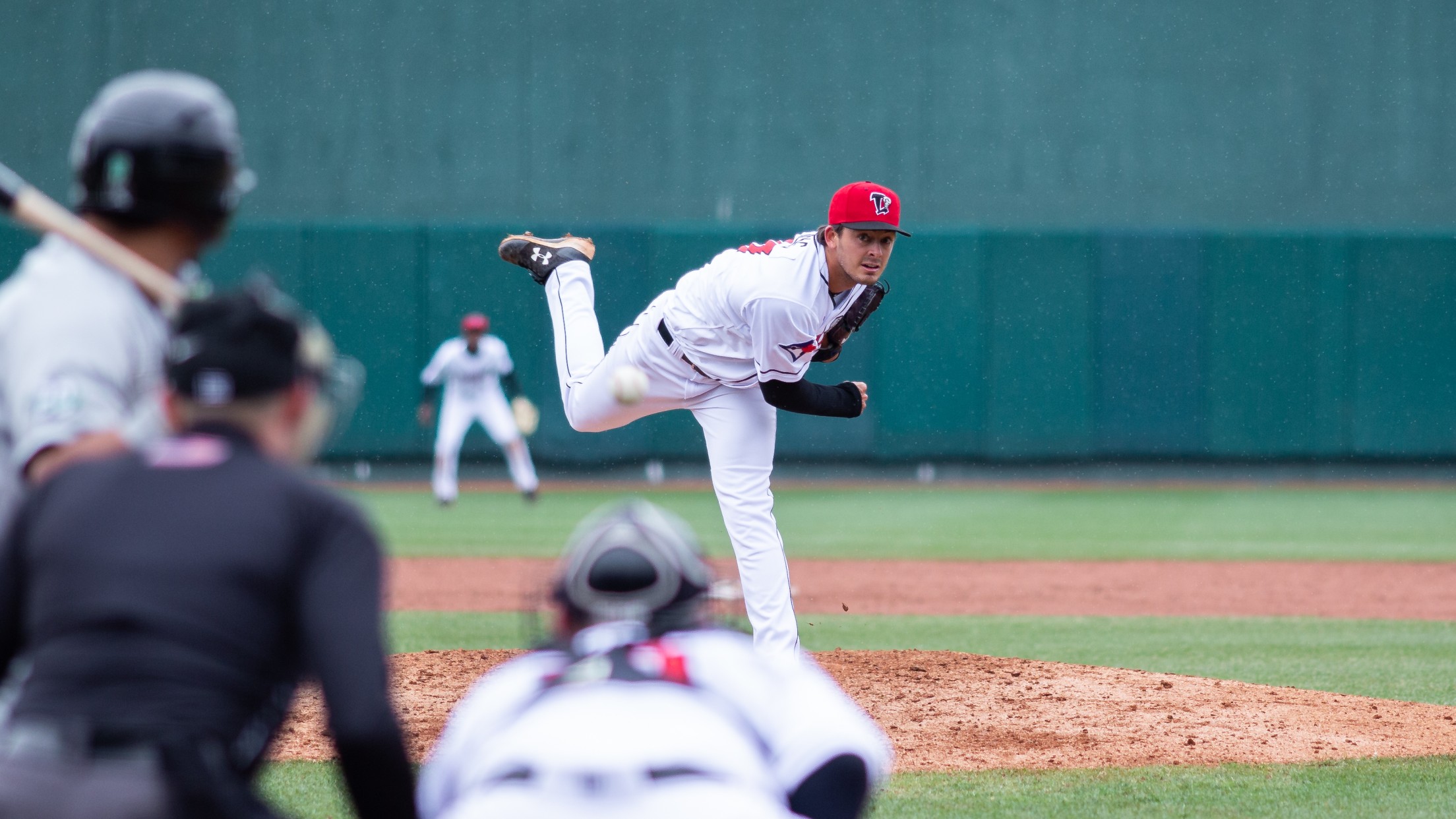 (Miguel Arcaute / Lansing Lugnuts)
LANSING, Mich. - In conjunction with the Toronto Blue Jays, Lansing Lugnuts standout pitcher Jackson Rees has been promoted to A-Advanced Dunedin.A nondrafted free agent signed from the University of Hawai'i at Manoa, the 24-year-old Rees posted a 0.36 ERA in Lansing, allowing only one earned run in 25 1/3
LANSING, Mich. - In conjunction with the Toronto Blue Jays, Lansing Lugnuts standout pitcher Jackson Rees has been promoted to A-Advanced Dunedin.
A nondrafted free agent signed from the University of Hawai'i at Manoa, the 24-year-old Rees posted a 0.36 ERA in Lansing, allowing only one earned run in 25 1/3 innings with 44 strikeouts compared to just four walks. His 6.04 baserunner/9-inning ratio led all Midwest League relievers and his 15.63 K/9-IP and 1.42 walk/9-IP ratios each ranked second.

View the Lugnuts' official roster, with 24 active players and 10 players on the Injured List.
The Lugnuts are in the midst of a ten-day, 11-game road trip, finishing a three-game series tonight at 7:05 p.m in Great Lakes before traveling onward to Lake County and South Bend. The Lugnuts return home from June 14-16 for a three-game series against the Bowling Green Hot Rods at Cooley Law School Stadium. For more information, visit lansinglugnuts.com or call (517) 485-4500.

*