Marmolejos and Gushue co-pilot 7-6 Grizzlies victory over Aviators
Jose Marmolejos and Taylor Gushue hit for combined cycle in front of 10,191 fans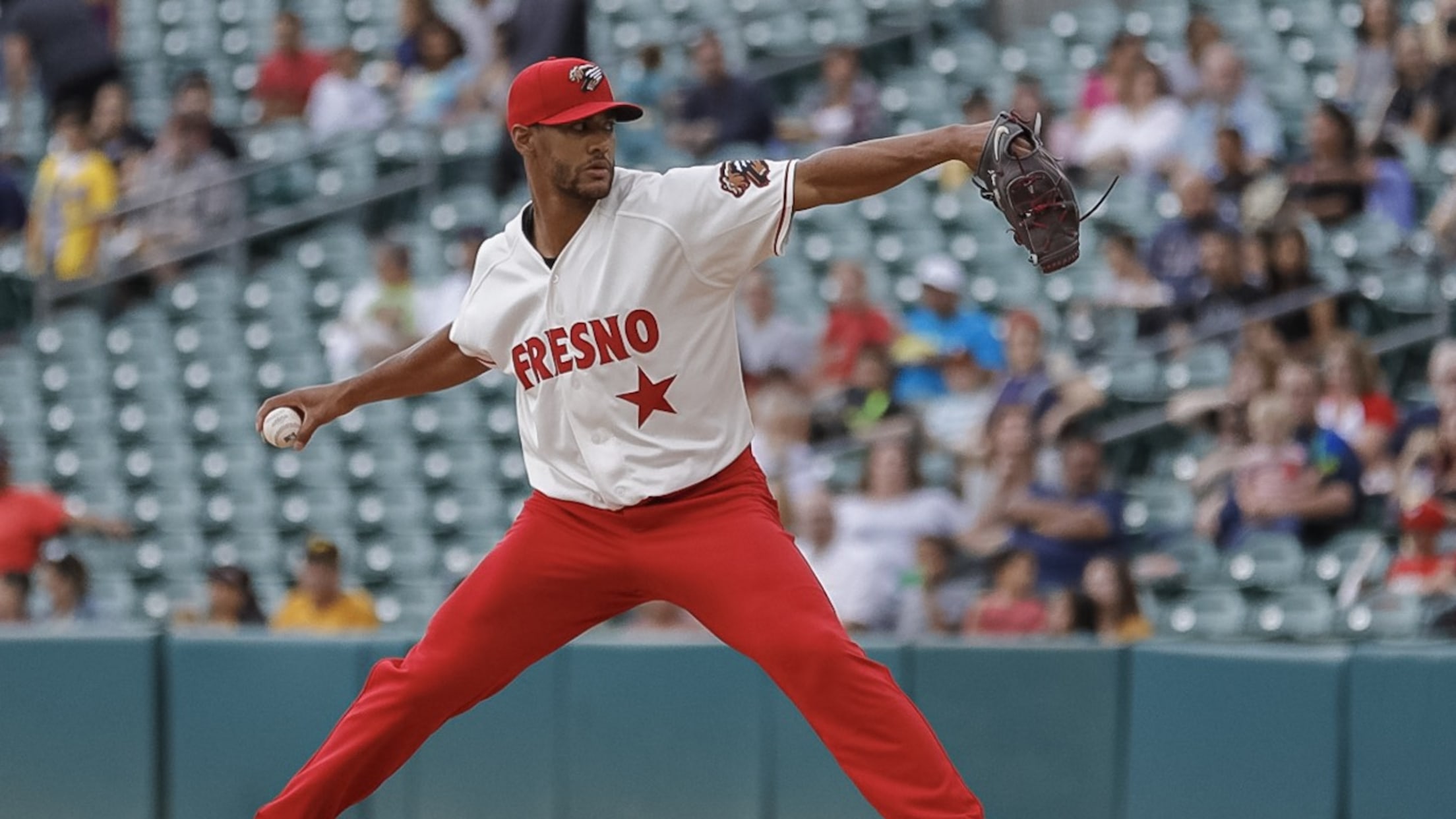 Fresno, California (Friday, June 28) - A crowd of 10,191 saw the Fresno Grizzlies (41-40) salvage the final game of a series against the Las Vegas Aviators (45-36) 7-6 from Chukchansi Park. Fresno has played 20 sets this year and have not been swept. José Marmolejos and Taylor Gushue were
Fresno, California (Friday, June 28) - A crowd of 10,191 saw the Fresno Grizzlies (41-40) salvage the final game of a series against the Las Vegas Aviators (45-36) 7-6 from Chukchansi Park. Fresno has played 20 sets this year and have not been swept. José Marmolejos and Taylor Gushue were big contributors for the Grizzlies, combining for the cycle. The duo went 5-for-8 with a homer, triple, two doubles, three RBI and a pair of runs.
Marmolejos finished his evening with two hits including the go-ahead bomb in the bottom of the seventh. The designated hitter extended his personal best and club-high hit streak to 13 games. In that span, he is 27-for-53 with two dingers, five doubles and 20 RBI. Marmolejos has recorded 27 RBI in his last 17 contests. Gushue mustered a game-high three hits, one which included a two-run triple in the sixth.
Yadiel Hernandez and Raudy Read enjoyed multi-hit affairs with Hernandez plating a pair of runs. Jake Noll tallied two RBI as well in the win. Derek Self (3-1) secured the decision after two shutout frames. He punched out three. Dakota Bacus hurled his fourth save after a 1-2-3 ninth inning, fanning a pair.
The Aviators belted 14 hits with six batters reaching multi-hit nights. Chris Herrmann lifted a solo clout in the fifth, his fourth of the 2019 campaign. Ryan Dull (1-3) suffered the loss. Both squads concluded their final meeting of the regular season with Las Vegas winning 9-7 overall.
Top Performers: Fresno Grizzlies (Washington Nationals)
• DH Jose Marmolejos (2-4, HR, 2B, RBI, R)
• C Taylor Gushue (3-4, 3B, 2B, 2 RBI, R)
• LF Yadiel Hernandez (2-4, 2B, 2 R)
Top Performers: Las Vegas Aviators (Oakland Athletics)
• C Chris Herrmann (2-5, HR, 2 RBI, R)
• 3B Eric Campbell (2-4, 2 2B, RBI, R)
• CF Dustin Fowler (2-5, 3B, 2B, R)
ON THAT FRES-NOTE: This was the first game since June 18th where the victorious team did not reach double-digit runs. Fresno had played eight straight contests and six consecutive against Las Vegas where 10 or more runs were scored by the winning club.