Thrilling 10th-inning walkoff ends Midwest League All-Star Game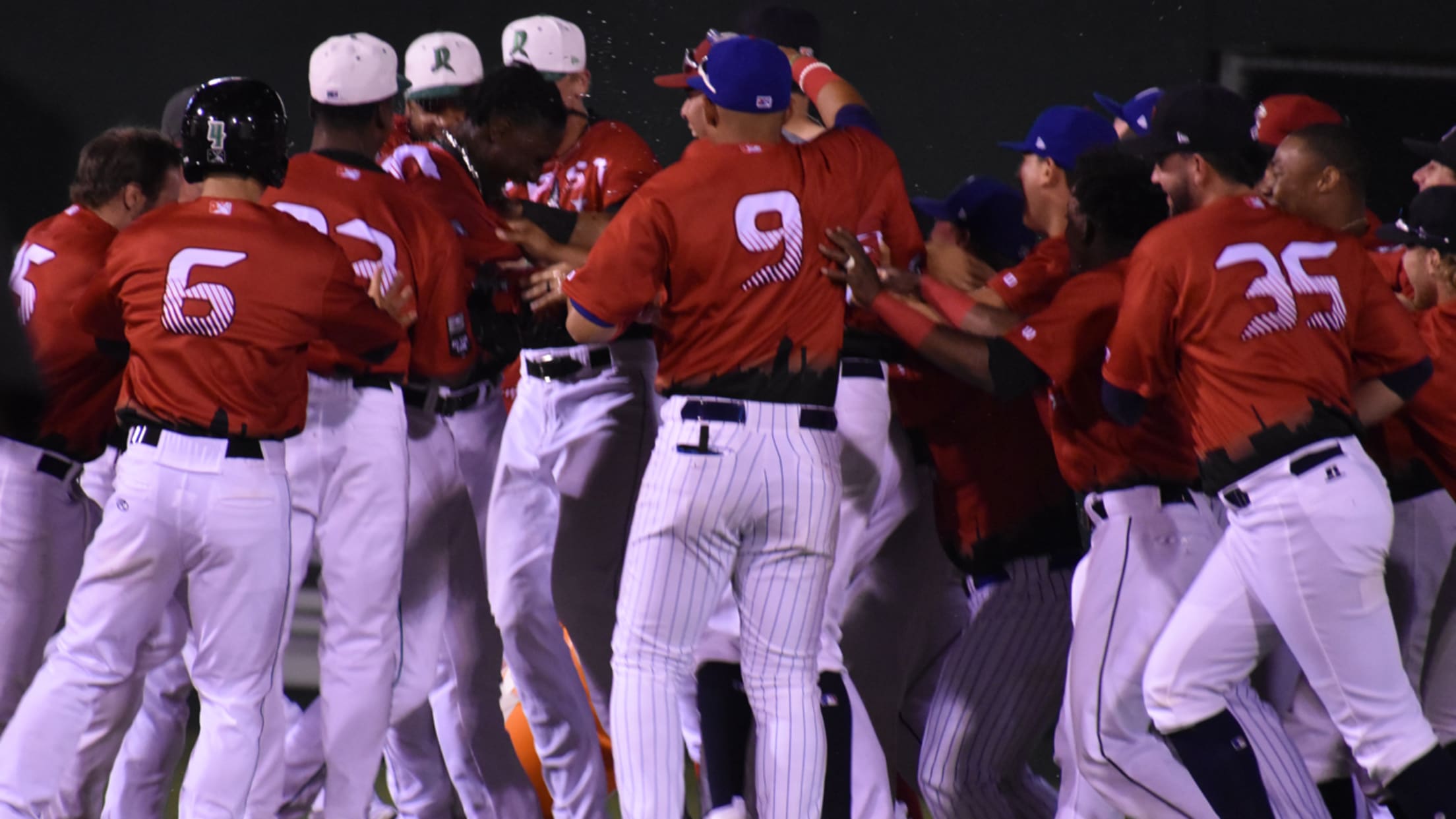 (Renae Weaver)
LANSING, Mich. - With two outs in the bottom of the 10th, the Dayton Dragons' Montrell Marshall lined a game-winning RBI single into right-center, giving the Eastern Division All-Stars a thrilling 3-2 victory over the Western Division before a crowd of 9,396 in the 54th annual Midwest League All-Star Game
LANSING, Mich. - With two outs in the bottom of the 10th, the Dayton Dragons' Montrell Marshall lined a game-winning RBI single into right-center, giving the Eastern Division All-Stars a thrilling 3-2 victory over the Western Division before a crowd of 9,396 in the 54th annual Midwest League All-Star Game presented by LAFCU on Tuesday night at Cooley Law School Stadium.
Audio: Montrell Marshall's game-winner

With Dayton's Stuart Fairchild at second base serving as the placed runner, Quad Cities' Carlos Sanabria (Loss) induced a foulout to first by Bowling Green's Moises Perez and then struck out pregame Home Run Derby champ Ronaldo Hernandez . Kane County's Matt Peacock then entered to face Marshall, with the count moving to 2 balls and 2 strikes before Marshall whacked a breaking ball into the opposite-field alley.
The result was affected heavily by Dayton Dragons. Beyond Marshall, named the All-Star Game MVP, and Fairchild, who scored the game-winning run, Dayton closer John Ghyzel (Win) tossed the final 1 1/3 innings for the East, setting the side down in order in the top of the tenth to strand the Western Division's placed runner.

The hometown Lansing Lugnuts were represented by five All-Stars on the Eastern Division squad: Kevin Vicuña , who started at second base and went 2-for-3 with a double and a run scored in the first inning; Chavez Young , who played the whole game in center field and went 0-for-4; Maximo Castillo , who pitched a scoreless fifth inning; Dany Jimenez , who struck out Oakland Athletics first-rounder Austin Beck in the ninth; and Maverik Buffo , who did not see action.

Great Lakes' Jared Walker homered in the fifth inning, building the Eastern Division's lead to 2-0, only to see the West tie the score on a Julio Garcia RBI double in the sixth and an Alex Kirilloff RBI single in the eighth.

The Midwest League's second half begins on Thursday with a Labatt Thirsty Thursday: $2 beers, $2 wine, $2 fountain drinks and half off craft beers as the Lugnuts welcome in the Great Lakes Loons at 7:05 p.m. to open a seven-game homestand. To purchase tickets, visit lansinglugnuts.com or call (517) 485-4500.

# # #