Matuella Dazzles and Offense Produces in Win
The right-hander finds the right combinations for his first win of 2018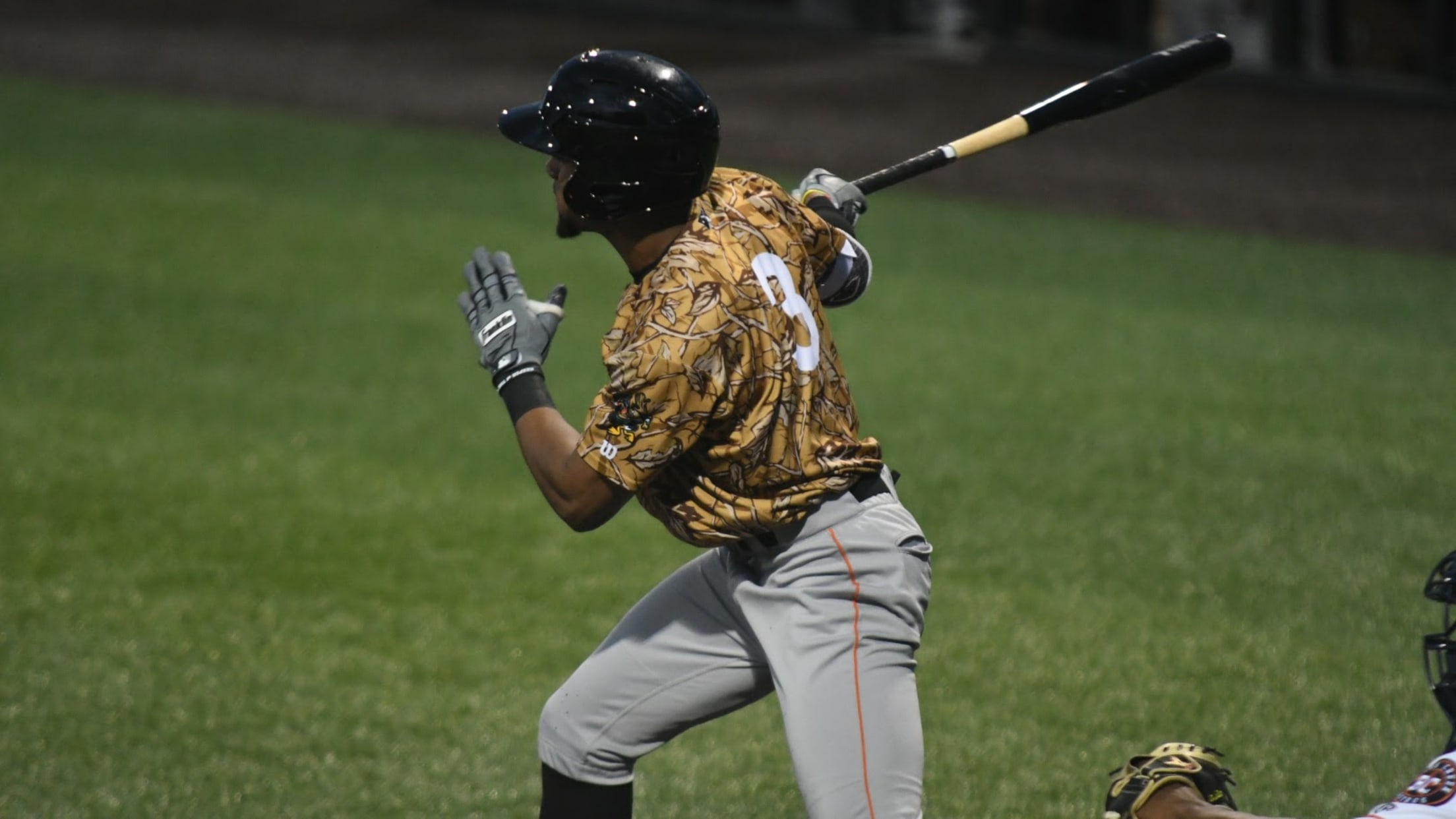 (Joseph Dwyer)
WINSTON-SALEM, NC - Michael Matuella's career night was supported by nine runs from the Wood Duck (18-16) offense in the series-opening win over the Dash (20-14) by a 9-3 final. Matuella posted career-highs in innings pitched (7.2) and strikeouts (8) in his first win of 2018.Offensively, five different Wood Ducks
WINSTON-SALEM, NC - Michael Matuella's career night was supported by nine runs from the Wood Duck (18-16) offense in the series-opening win over the Dash (20-14) by a 9-3 final. Matuella posted career-highs in innings pitched (7.2) and strikeouts (8) in his first win of 2018.
Offensively, five different Wood Ducks had an RBI - including a season-high three from Brendon Davis. The DEWDs also collected six two-out RBIs including a pair from both Davis and Anderson Tejeda.
For the third time in the last four games, the Woodies didn't manage a hit the first time through the order against starter Danny Dopico. Leody Taveras drew a leadoff walk in the fourth and would later score on a Davis sac fly.
Matuella struck out the side in the first inning and only allowed an unearned run to cross in the fourth inning to start his evening. His previous career-high in innings pitched was 5.2 last July with the Hickory Crawdads.
The offense brought nine batters to the plate in the fifth inning and chased Dopico from the game. Matt Whatley ripped an RBI double to take the lead two batters into the frame, then run-scoring hits from Taveras, Davis, and Alex Kowalczyk would follow.
For good measure, the Woodies added three runs on a two-out rally in the sixth - highlighted by Tejeda's opposite field triple to bring home two runs.
It was plenty of run support for Matuella, who at one point retired 12 batters in a row. He also only needed 22 pitches to get through the fifth, sixth, and seventh innings. His previous career-high of six strikeouts was broken in the sixth for his career night.
Kaleb Fontenot finished off the final four outs without allowing a baserunner with a pair of strikeouts. Taveras matched a career-high by scoring three runs in the victory. Down East also plated nine runs without a home run - marking only the second homer-less game for the Woodies in the last ten played.
Down East and Winston-Salem prepare for game two on Friday night at 7:00 p.m. with RHP Walker Weickel (0-2, 5.40) on the mound for the Woodies. He will face right-hander Dylan Cease (4-1, 1.95) at BB&T Ballpark as the Woodies look to gain another game on second place in the south division standings.