McCann Leads Raspas to Series Win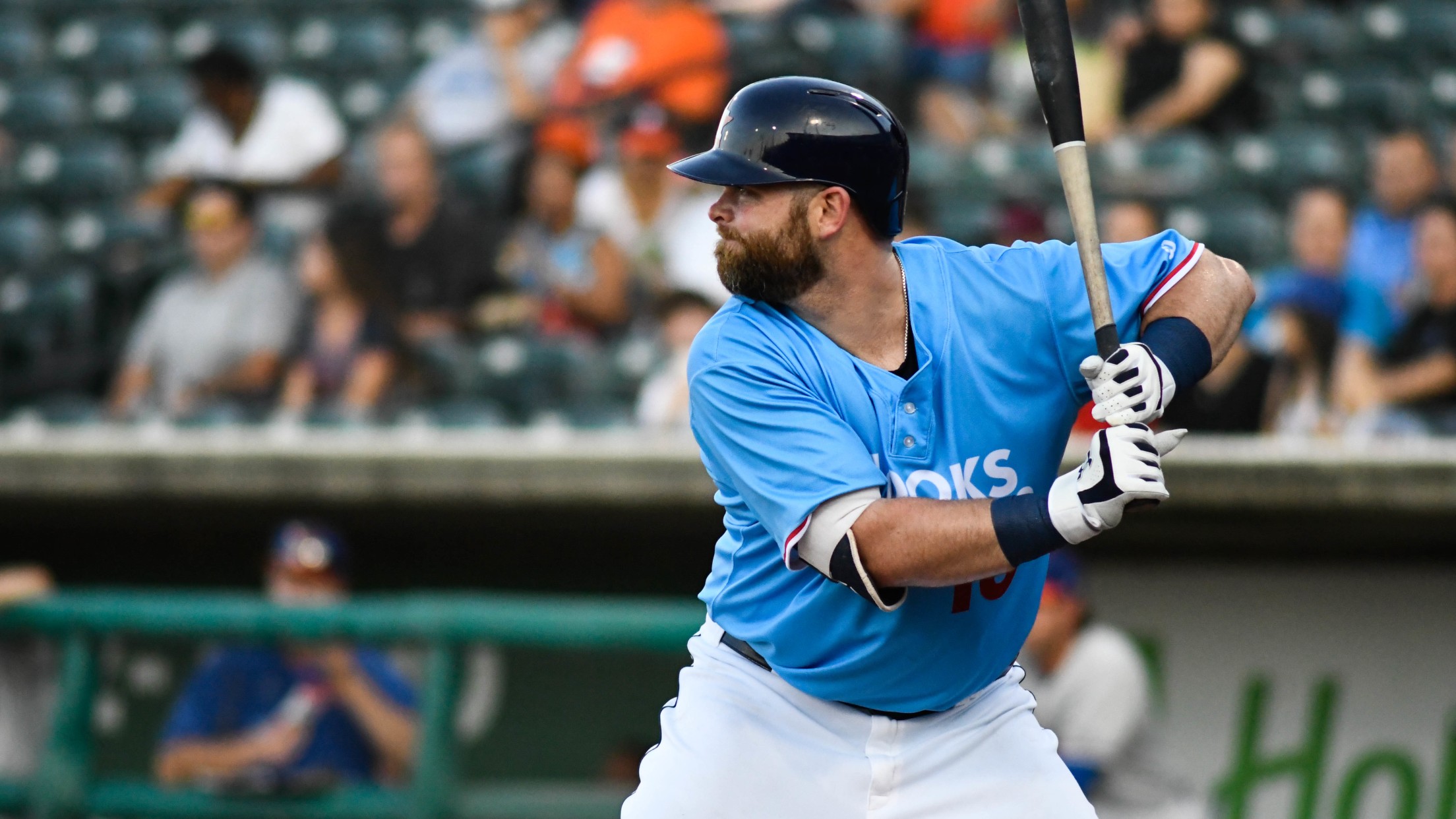 (Charlie Blalock)
CORPUS CHRISTI - Brian McCann plated three Sunday night, including a two-run blast in the fourth, paving the way toward a 4-2 Corpus Christi win over The Flying Chanclas de San Antonio before a sellout crowd of 9,612 fans at Whataburger Field.The Hooks (36-25, 79-51), who once again took the
CORPUS CHRISTI - Brian McCann plated three Sunday night, including a two-run blast in the fourth, paving the way toward a 4-2 Corpus Christi win over The Flying Chanclas de San Antonio before a sellout crowd of 9,612 fans at Whataburger Field.
The Hooks (36-25, 79-51), who once again took the field as the Corpus Christi Raspas, now lead Frisco by 4.5 games with eight to play in the Texas League South second-half pennant race. Corpus Christi, the division's first-half champs, now sport a magic number of four to run the table in the regular year.
San Antonio (27-33, 69-61) opened the game with a home run by Peter Van Gansen off rehabbing Astros right-hander Chris Devenski.
The Chancla stomp was not enough as McCann countered with a 371-foot clout to right field in the fourth off Jesse Scholtens (7-4).
Brandon Bailey picked up his first Double-A victory by tossing seven frames of three-hit relief. The only damage against him was an unearned marker in the fifth. Bailey walked three and struck out eight.
With the game level at 2, Stephen Wrenn cracked a lead-off single into center. Wrenn then stole second base and scored on a base hit by Lorenzo Quintana.
The Raspas made it 4-2 with another manufactured run in the seventh. Ronnie Dawson singled into left, swiped second, and advanced to third on a wild pitch. McCann brought him home with a flare over the head of third baseman Hudson Potts.
Kit Scheetz struck out two in a perfect ninth to notch his fourth save.
The Whataburger Field regular season finale is Monday night at 6:05. Akeem Bostick (2-4, 3.52) is scheduled to pitch for the Hooks. San Antonio plans to send Chris Huffman (0-1, 4.41) to the mound.