McCanna's Six Scoreless Lead Hops to Victory
Kevin McCanna dominates in second consecutive appearance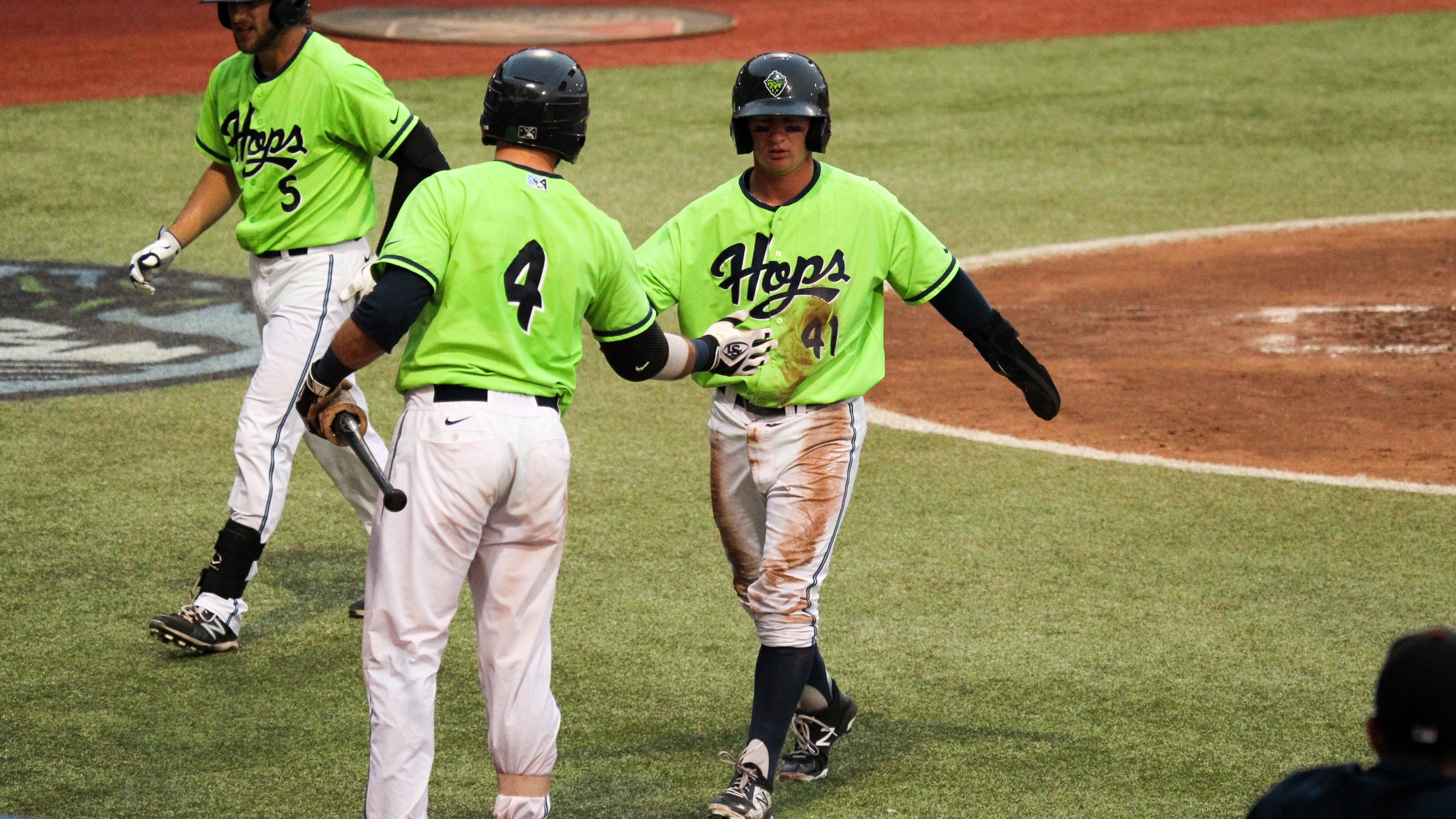 (allstar.photos)
It was Harry Potter Night at Ron Tonkin Field, and University of Maryland (Gryffindor) product Brian Shaffer started on the mound for the Hops. Shaffer has been limited this season after throwing 108 innings and earning Big Ten Pitcher of the Year this season. Regardless, Shaffer was again strong, throwing
It was Harry Potter Night at Ron Tonkin Field, and University of Maryland (Gryffindor) product Brian Shaffer started on the mound for the Hops. Shaffer has been limited this season after throwing 108 innings and earning Big Ten Pitcher of the Year this season.
Regardless, Shaffer was again strong, throwing three innings of one run and three hit baseball. Hillsboro is 4-3 in games that Shaffer has started this year.
Hillsboro took a 3-1 lead in the bottom of the fourth, when Camden Duzenack singled and stole second, to be driven in by Drew Ellis. Jorge Perez drove in Tim Susnara on a double down the right field line. Salem-Keizer executed an incredible relay from the 325 mark to barely nab Connor Owings trying to score from first.
Hops reliever Kevin McCanna continued to dominate. Since joining the Hops, he has thrown 11.1 scoreless innings, allowing only two hits. In his piggybacking apperances, Kevin's durability shows as his velocity sticks from 90-93 as the pitch count rises.
Hillsboro heads to Tri-City to begin a five-game set after going 4-4 on the eight game homestand at Ron Tonkin Field. It's almost a welcome trip as the Hops sport the best away record in the Northwest League at 16-10. The Hops will return home for a three game set against Eugene next Wednesday the 16th.
Cam't Stop, Wom't Stop
Shortstop Camden Duzenack extended his hitting streak to six games, with multi-hit games in four of those six. During the streak Duzenack capped off a 9-8 win in 11 innings with a walk off double, a game in which the Hops rallied from an 8-0 deficit.
Catch Friday's game in Tri-City on MiLB.tv and Rip City Radio 620 AM. First pitch is at 7:15 pm and pregame show begins at 6:45 pm.