McCarthy Powers Bulls to Game 3 Victory
Durham takes 2-1 series lead in best-of-five series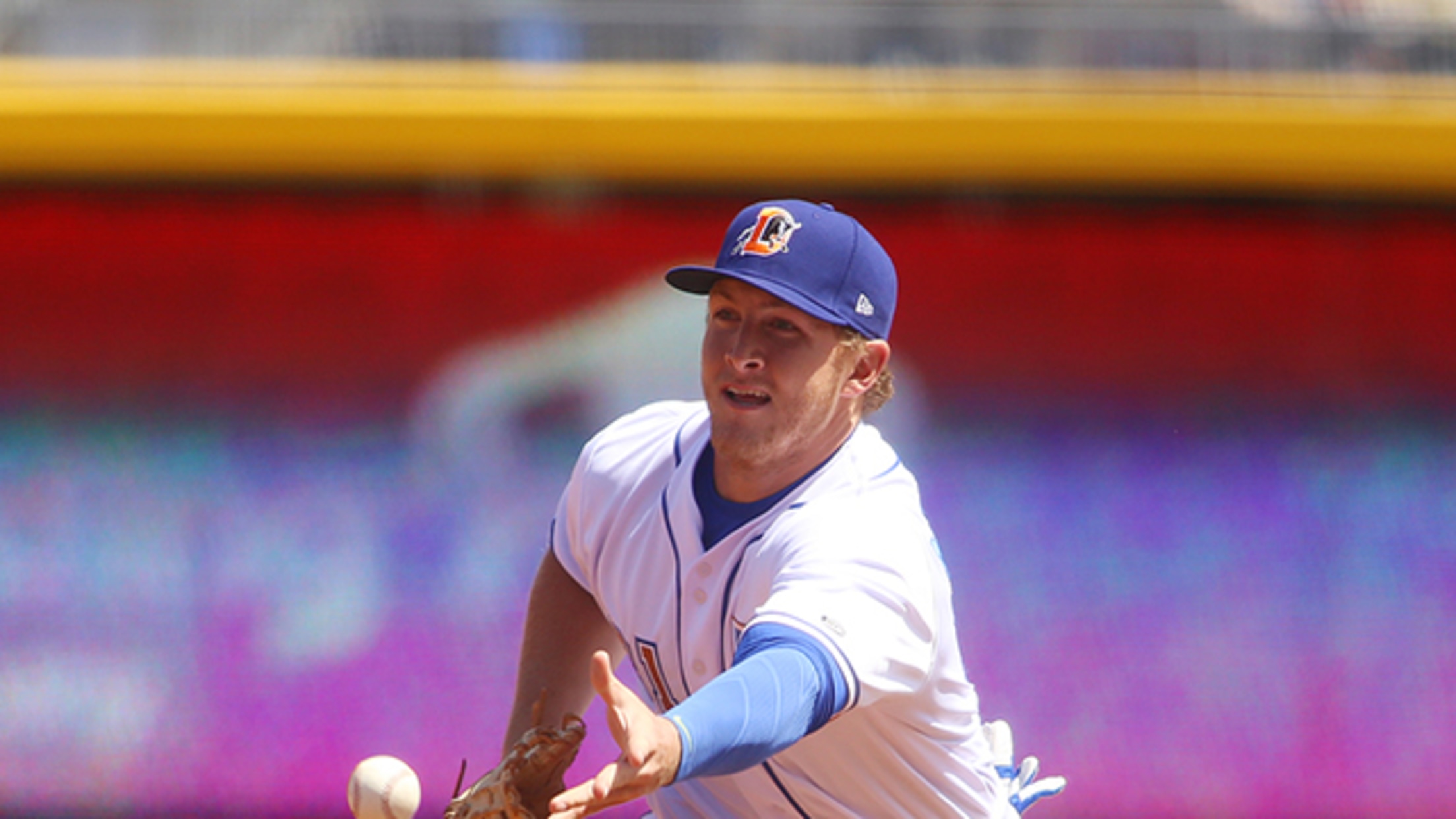 Joe McCarthy's two-run homer put the Bulls up for good in a pivotal Game 3 victory over Toledo Friday at the DBAP (BrianFlemingPhotography.com)
DURHAM, NC - Behind a two-run home run by Joe McCarthy the Durham Bulls defeated the Toledo Mud Hens 4-2 on Friday night at the DBAP, grabbing a 2-1 series lead in the best-of-five Governors' Cup First Round series.The Bulls (2-1) opened the scoring with an RBI single by Nate
DURHAM, NC - Behind a two-run home run by Joe McCarthy the Durham Bulls defeated the Toledo Mud Hens 4-2 on Friday night at the DBAP, grabbing a 2-1 series lead in the best-of-five Governors' Cup First Round series.
The Bulls (2-1) opened the scoring with an RBI single by Nate Lowe in the first inning, scoring Kean Wong who doubled to start the frame. Toledo responded in the third inning with a two-run home run by Christin Stewart, his first of the postseason, to give the Mud Hens a 2-1 lead going to the home half of the third. In that frame, Durham moved in front with two runs on a home run by Joe McCarthy to score Wong and put the Bulls in front for good 3-2.
In the home half of the fourth, the Bulls tacked on a run as Jake Cronenworth reached on a fielder's choice and would later score on a fielding error by Mud Hens second baseman Pete Kozma giving the Bulls a 4-2 lead, which would prove to be the final score.
Spencer Turnbull (L, 0-1) dropped his first decision of the postseason and second loss overall since being assigned to the Mud Hens (1-2) on August 25. Turnbull allowed four runs (three earned) on six hits over 5.2 innings with six strikeouts and two walks in the loss.
Rob Refsnyder notched two hits for the Bulls, McCarthy hit his first home run of the postseason, and Lowe drove in one run as well. The bullpen was impressive in support of starter Chih-Wei Hu (W, 1-0), as Jordan Harrison tossed 2.0 scoreless-innings with one walk, Colin Poche worked a perfect frame in the eighth inning, and Hoby Milner (S, 2) earned his second save of the postseason as he entered in the ninth and closed out a Bull City victory.
The Bulls face the Mud Hens in Game 4 of the First Round of the Governors' Cup Playoffs at 6:35 p.m. on Saturday at the DBAP. Matt Hall (4-0, 2.67) is scheduled to start for the Mud Hens and the Bulls the starter is to be announced.