McGrath and 'Dogs hold on for a 2-1 win over 'Cats
Portland wins with just one hit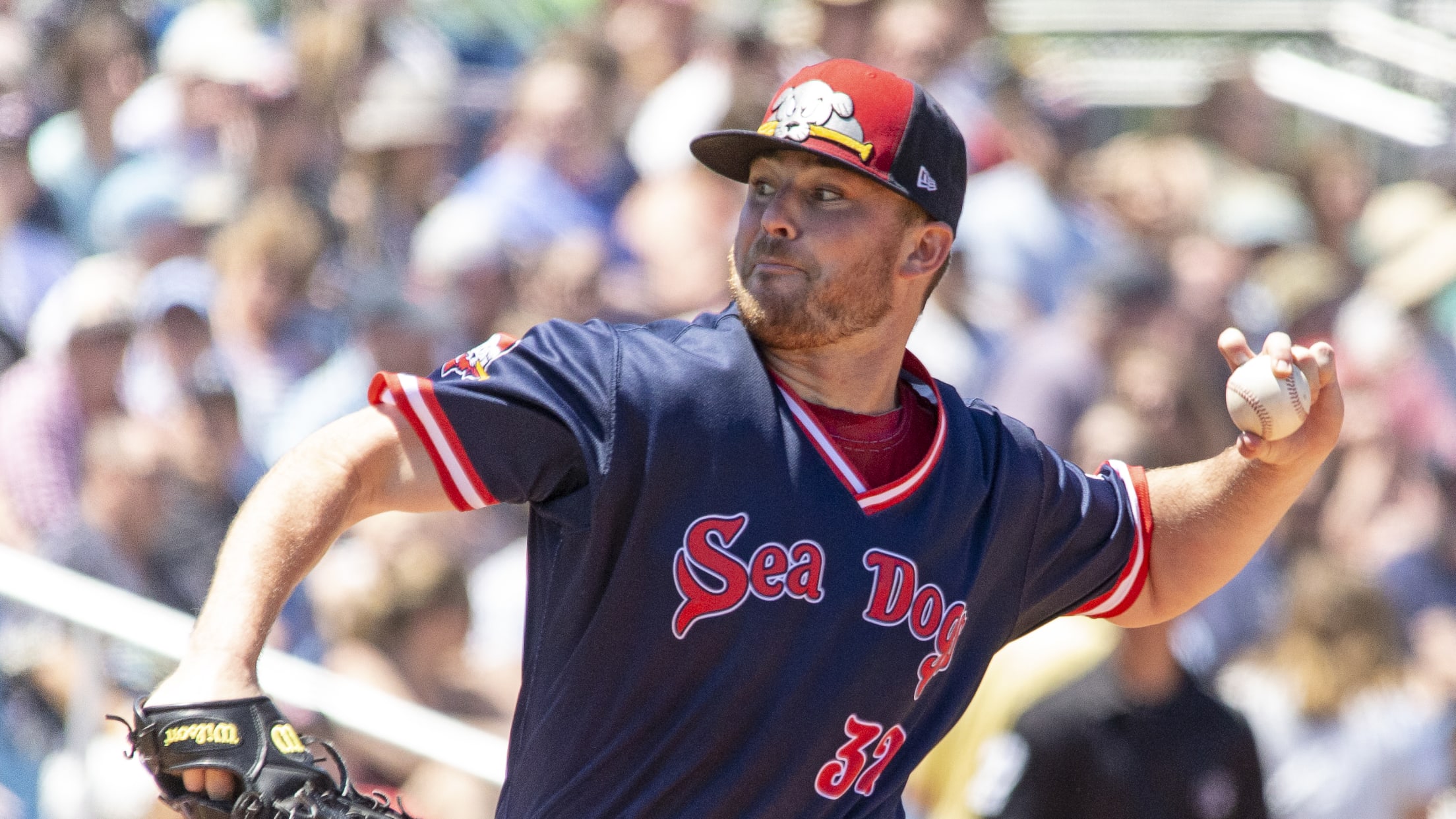 Manchester, NH - LHP Daniel McGrath (6-0) won his fourth straight start, as the Portland Sea Dogs (28-28, 55-68) ended a three-game losing streak with a 2-1 win over the New Hampshire Fisher Cats (24-33, 55-69) on Saturday night at Delta Dental Stadium. 
Manchester, NH - LHP Daniel McGrath (6-0) won his fourth straight start, as the Portland Sea Dogs (28-28, 55-68) ended a three-game losing streak with a 2-1 win over the New Hampshire Fisher Cats (24-33, 55-69) on Saturday night at Delta Dental Stadium.
The Sea Dogs had only one hit, a single by SS Jeremy Rivera in the fourth. Portland is 2-1 in games with just one hit.
Portland grabbed a 2-0 lead in the first inning against losing pitcher RHP Hector Perez (7-5). Jarren Duran and Brett Netzer started the game with walks. With one out, a passed ball scored Duran and sent Netzer to third base. Joey Curletta knocked in the second run with a sacrifice fly.
New Hampshire scored their lone run in the fourth inning on a run-scoring ground out.
McGrath tossed seven strong innings on just four hits, one run, no walks, and eight strikeouts. Eduard Bazardo stranded two runners in the eighth to earn the hold.
In the ninth inning, Dedgar Jimenez walked the first two batters but fanned Smith. Christian Williams flew out to right field, and Josh Palacios was doubled off second base to end the game.
Portland is 4.5 games behind Reading for the final playoff spot in the Eastern Division.
The Sea Dogs and New Hampshire Fisher Cats (Blue Jays affiliate) wrap-up their series on Sunday afternoon with a 1:35 PM start at Delta Dental Stadium. LHP Matthew Kent (5-5, 3.68) takes on RHP Thomas Hatch (0-3, 4.70). Radio coverage on the WPEI U.S. Cellular Sea Dogs Radio Network begins at 1:20 PM. The game is available on the tune-in app and MiLB.TV.
Tickets for Portland's next homestand (August 19-25) are available at 207-879-9500 or seadogs.com. Book your nine-inning vacation today!