Michael Emodi Named Pioneer League Player of the Week
Chukars Catcher Went 12-25 Over Six Game Span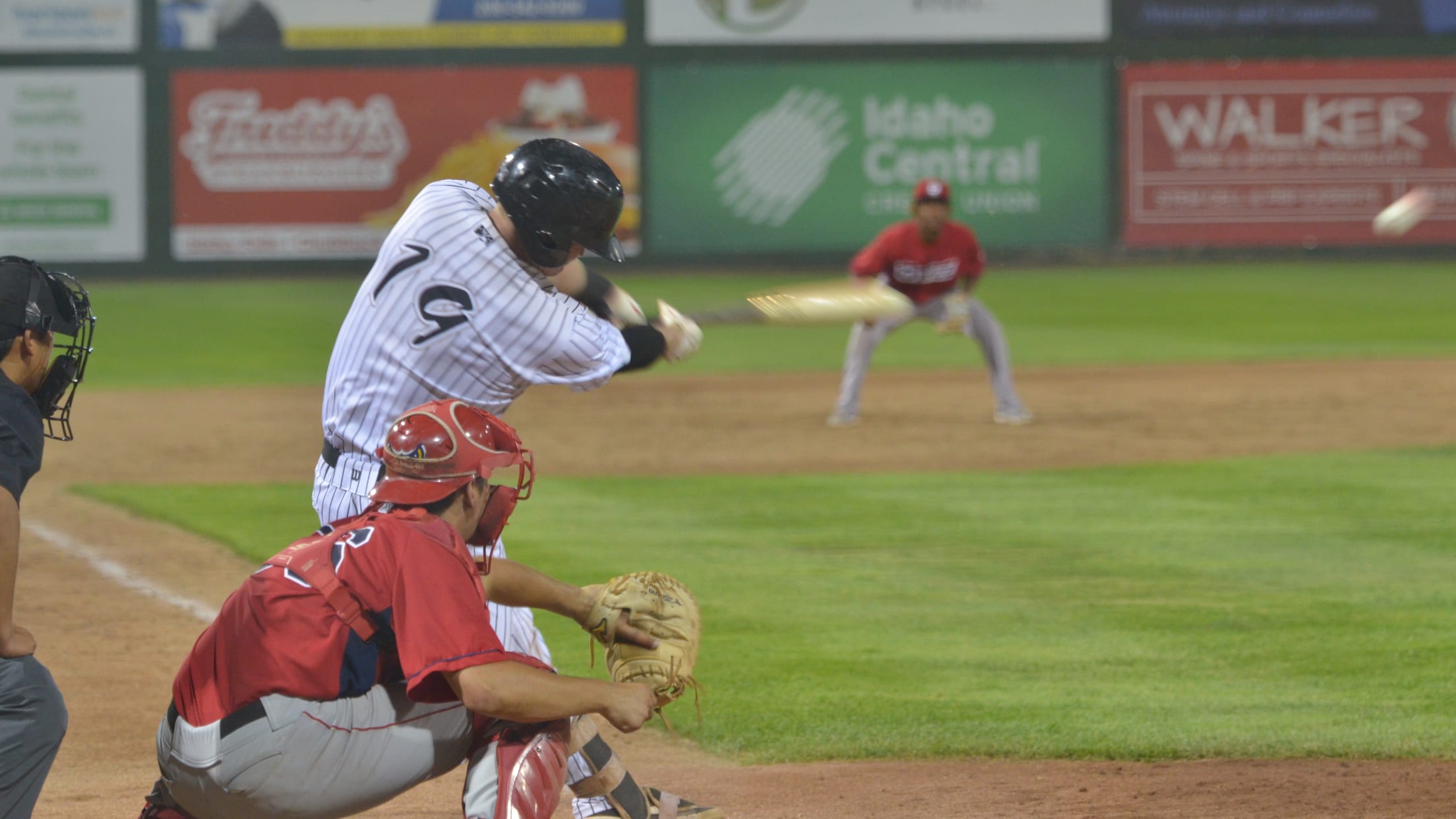 Idaho Falls, ID - Today the Pioneer League announced that Chukars catcher Michael Emodi has been named the Pioneer League's Player of the Week. Emodi is the first Chukar to win a weekly league honor this year. Emodi tore the cover off the ball this past week, hitting a blistering
Idaho Falls, ID - Today the Pioneer League announced that Chukars catcher Michael Emodi has been named the Pioneer League's Player of the Week. Emodi is the first Chukar to win a weekly league honor this year.
Emodi tore the cover off the ball this past week, hitting a blistering .480 (12-25) over six games. The 2018 11th Round selection out of Creighton whacked seven doubles, a triple, a home run, and drove in ten runs. He also scored eight runs and drew two walks. Emodi is currently riding a season high eight game hitting streak, and has multiple hits in four of his last five games.
On July 23rd in Missoula, Emodi went 3 for 5 with a home run and four RBI. His single in the tenth inning was the go ahead RBI in that game. The next night, Emodi went 3 for 4 with four runs scored, aiding the Chukars to a playoff clinching 15-2 win over Missoula.