Mike Shildt named 2019 NL Manager of the Year
2006 Spikes bench coach honored after leading Cards to division title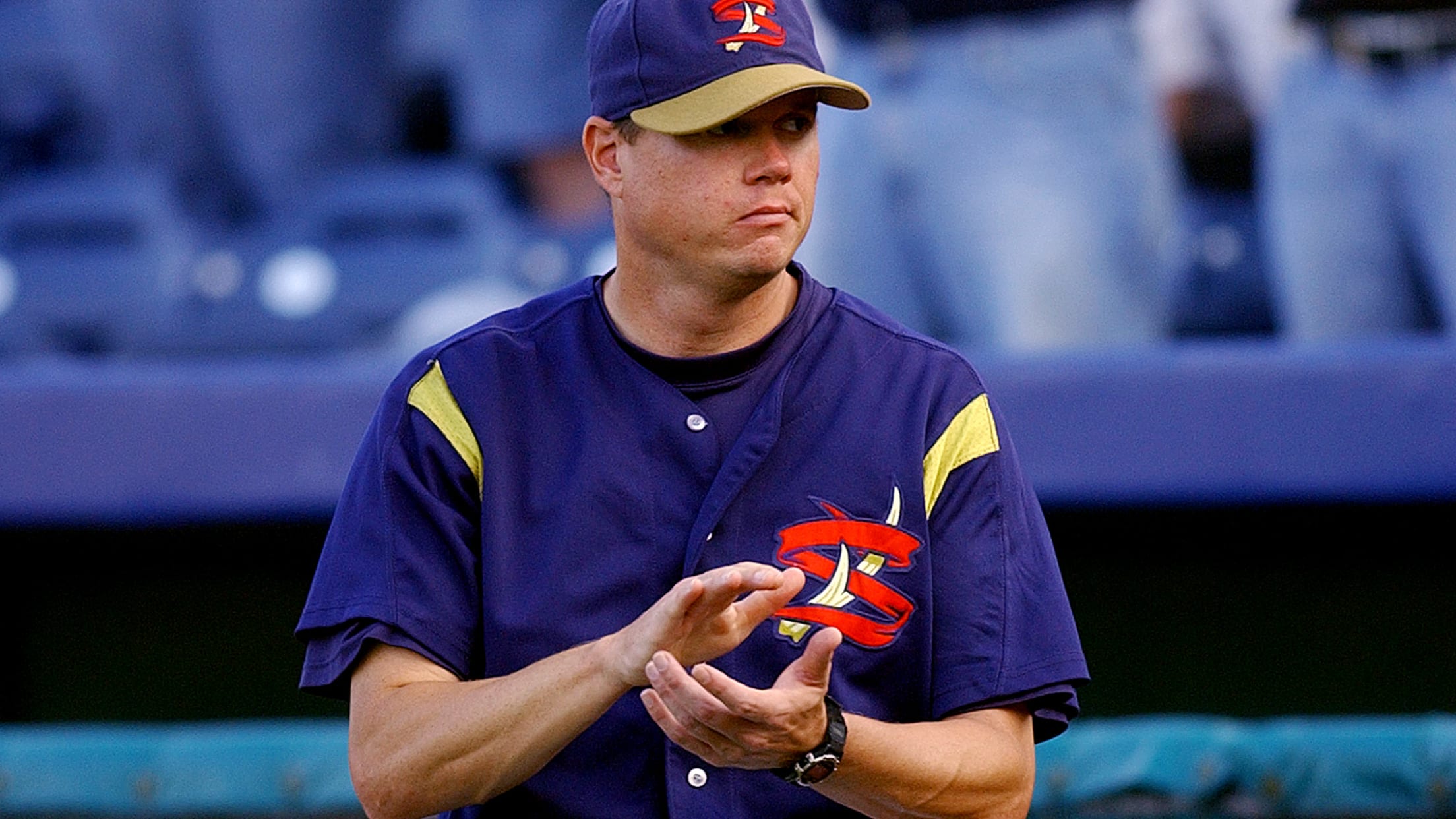 Photo by Steve Manuel
Mike Shildt, who served as the bench coach for the inaugural edition of the State College Spikes in 2006, completed his first full season at the helm of the St. Louis Cardinals by being named the 2019 National League Manager of the Year.Shildt, who edged out Craig Counsell of the
Mike Shildt, who served as the bench coach for the inaugural edition of the State College Spikes in 2006, completed his first full season at the helm of the St. Louis Cardinals by being named the 2019 National League Manager of the Year.
Shildt, who edged out Craig Counsell of the Milwaukee Brewers for the award, led a Cardinals team that held a .500 record at the majors' All-Star break to a torrid 48-26 record over the last 74 games to capture the NL Central title.
The Cardinals then upended the Braves in the NL Division Series before falling to the eventual World Series champion Washington Nationals in the NL Championship Series.
Shildt became the first former Spike to pilot a major league club when he took the reins of the Cardinals in July 2018 as an interim replacement for Mike Matheny. Following a second-half surge that year, Shildt was named the permanent manager in St. Louis in August.
Shildt's path to the majors following his time in State College included a stint as position coach in Batavia in 2007 and a dual role as Cardinals Minor League Field and Spring Training Coordinator and manager at Rookie-level Johnson City from 2008-2011.
Shildt established his managerial bona fides after winning an Appalachian League title in 2010 and setting a franchise record with 45 wins en route to a second league crown in 2011. Following his time at Johnson City, Shildt spent three seasons as the manager at Double-A Springfield from 2012-14, winning the team's first-ever Texas League title in 2012.
In 2015, Shildt moved up to become the manager at Triple-A Memphis and spent two seasons there before becoming the bench coach in St. Louis.
Shildt has a career minor league managerial record of 471-432 for a .522 winning percentage. He also earned the George Kissell Award, the St. Louis Cardinals' highest player development honor, in 2010.