The Show Before the Show: Episode 110
Benjamin Hill brings tales of his California adventures to podcast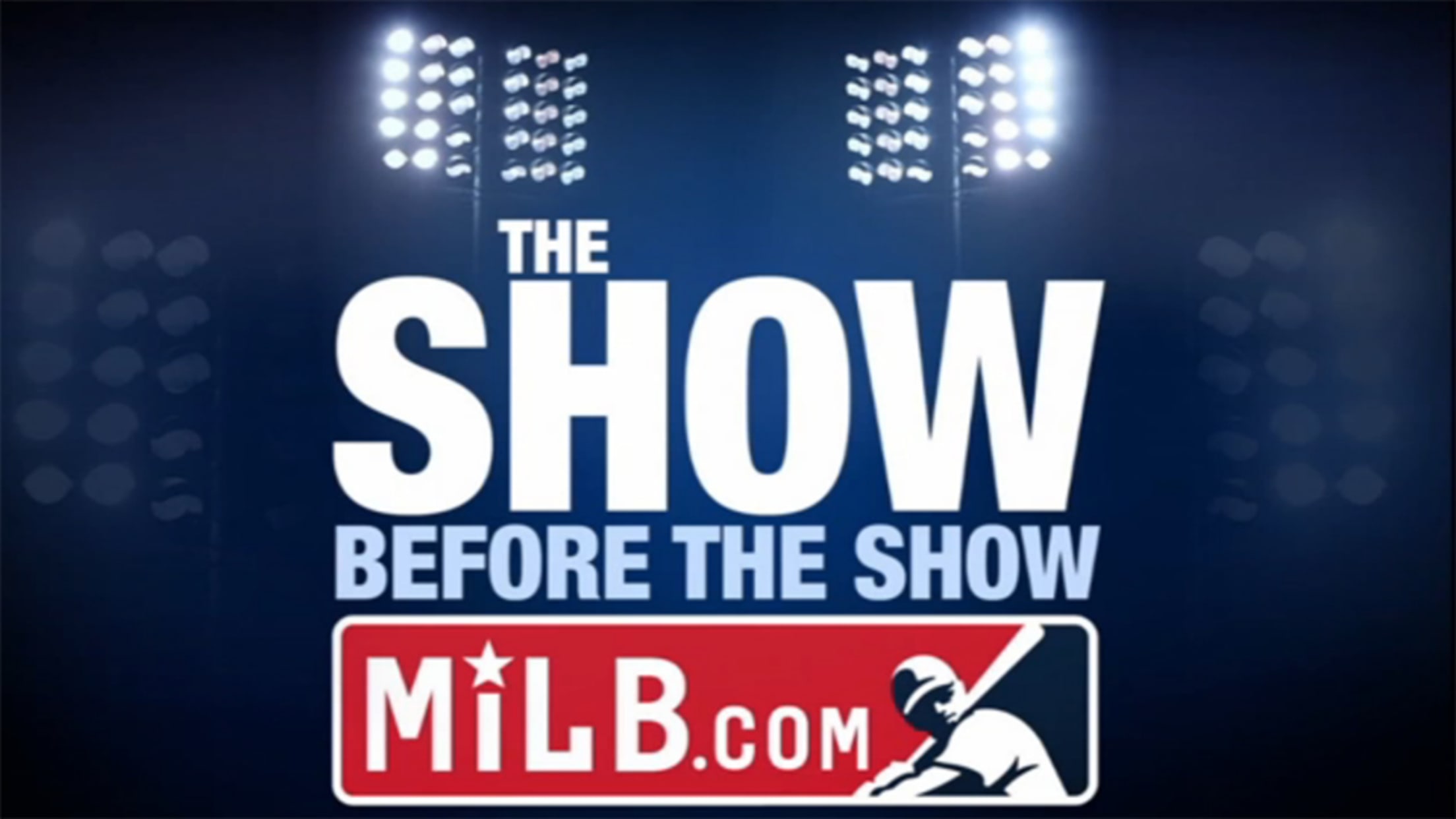 Check out the latest episode of The Show Before the Show, MiLB.com's official podcast. A segment rundown is listed below, in case you want to skip to a particular section. Like the podcast? Subscribe, rate and review The Show Before the Show on iTunes. The podcast is also available via
Check out the latest episode of The Show Before the Show, MiLB.com's official podcast. A segment rundown is listed below, in case you want to skip to a particular section. Like the podcast? Subscribe, rate and review The Show Before the Show on iTunes. The podcast is also available via the Stitcher app. Send your questions and feedback to [email protected]. You can follow hosts Tyler Maun (@TylerMaun) and Sam Dykstra (@SamDykstraMiLB) on Twitter.
Listen to The Show Before the Show Podcast »
Episode 110
Recommended reading

Three Strikes (2:51)
Two top-100 prospects made their Major League debuts this past week: Cubs second baseman/outfielder Ian Happ and Indians outfielder Bradley Zimmer. Tyler and Sam discuss what to expect from the two and whether they can do enough to stick once the injured players they've replaced return.
Top Cubs prospect Eloy Jiménez has returned from a shoulder injury that kept him out for the season's first month, and he's back with a vengeance, going 6-for-18 (.333) with a homer in his first five games with Class A Advanced Myrtle Beach. The guys discuss what a healthy Jimenez looks like and why he's worth watching.
Brendan Rodgers is off to a hot start with a .382/.400/.618 line in 21 games for Class A Advanced Lancaster. Is this a result of his hitter-friendly environment or is there somthing else to his breakout? Tyler and Sam talk about the Rockies' top prospect.
Ben's Biz Banter (27:18)
MiLB.com's Benjamin Hill calls in from California with tales from his trips to Inland Empire, Lake Elsinore and Lancaster.
Sean McCall interview (46:05)
While on his travels, Ben recorded an interview with Lake Elsinore's Sean McCall, who has been deemed the dean of California League broadcasters. McCall discusses his broadcasting influences and why he's remained in Lake Elsinore rather than seek opportunities at higher levels.
Wrapping up (55:54)